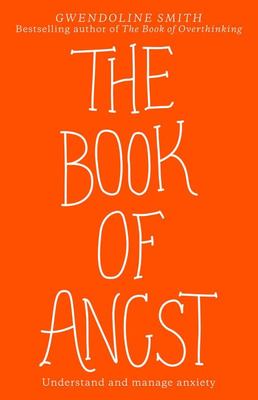 $25.00
NZD
Category: Teenage Issues | Reading Level: near fine
From the author of international bestsellers The Book of Knowing and The Book of Overthinking.   There's a lot of angst around these days. This heightened sense of fear, concern, insecurity and uncertainty can be overwhelming. Bestselling author of The Book of Overthinking and The Book of Knowing Gwen doline Smith explains what angst is and the ways in which deep anxiety can manifest. Gwendoline then drills down into social anxiety, which is often underdiagnosed but is one of the most common of the anxiety family. Using simple, clear language and humorous illustrations, Gwendoline gives detailed step-by-step advice on how to cope.   ...Show more
$40.00
NZD
Category: Social Issues | Reading Level: near fine
Channel Kindness is a collection of fifty-one stories of kindness, bravery, and resilience from young people all over the world collected by the Born This Way Foundation and introduced by Lady Gaga. For Lady Gaga, kindness is the driving force behind everything she says and does. The quiet power of kind ness can change the way we view one another, our communities, and even ourselves. She embodies this mission, and through her work, brings more kindness into our world every single day. Lady Gaga has always believed in the importance of being yourself, being kind to yourself and others, no matter who they are or where they come from. With that sentiment in mind, she and her mother, Cynthia Germanotta, founded Born This Way Foundation, a nonprofit organization dedicated to making the world a kinder and braver place. Through the years, they've collected stories of kindness, bravery, and resilience from young people all over the world, proving that kindness truly is the universal language. And now, we invite you to read these stories and follow along as each and every young author finds their voice, just as Lady Gaga has found hers.Within these pages, you'll meet young changemakers who found their inner strength, who prevailed in the face of bullies, who started their own social movements, who decided to break through the mental health stigma and share how they felt, who created safe spaces for LGBTQ+ youth, and who have embraced kindness with every fiber of their being by helping others without the expectation of anything in return.Individually and collectively, the stories collected here prove that kindness not only saves lives but builds community. Kindness is inclusion, it is pride, it is empathy, it is compassion, it is self-respect and it is the guiding light to love. Kindness is always transformational, and its never-ending ripples result in even more kind acts that can change our lives, our communities, and our world. ...Show more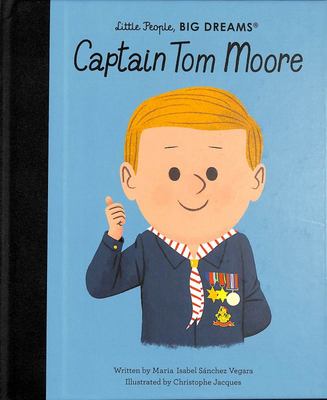 $23.00
NZD
Category: Biography & Autobiography | Series: Little People, Big Dreams
From the critically acclaimed Little People, BIG DREAMS series, discover the life of Captain Tom Moore, the veteran who raised over £30 million for the UK's National Health Service during the 2020 coronavirus pandemic.   Once there was a humble boy from Yorkshire, England called Tom, who was born with h is feet firmly on the ground. His determination and courage saw him and his comrades through the worst crisis the world had ever known: World War Two. So when a new crisis struck in 2020, just before his 100th birthday, Captain Tom knew just what to do. Aiming to raise £1,000 for the NHS by walking 100 laps of his garden, his story soon became known all over the world, with people donating so much that he quickly raised over £30 million! Captain Tom's story shows us that, by coming together, we can dream bigger than ever, and that when the going gets tough, you just have to keep on walking.   This inspiring book features stylish and quirky illustrations and extra facts at the back, including a biographical timeline with historical photos and a detailed profile of the Captain's life. Little People, BIG DREAMS is a best-selling series of books and educational games that explore the lives of outstanding people, from designers and artists to scientists and activists. All of them achieved incredible things, yet each began life as a child with a dream. This empowering series offers inspiring messages to children of all ages, in a range of formats. The board books are told in simple sentences, perfect for reading aloud to babies and toddlers. The hardcover versions present expanded stories for beginning readers. Boxed gift sets allow you to collect a selection of the books by theme. Paper dolls, learning cards, matching games, and other fun learning tools provide even more ways to make the lives of these role models accessible to children. Inspire the next generation of outstanding people who will change the world with Little People, BIG DREAMS! ...Show more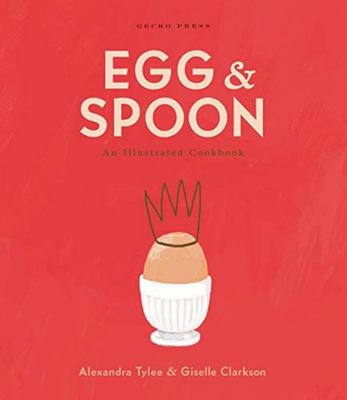 $40.00
NZD
Category: Cook Books/Party Books
Egg and Spoon is a beautiful illustrated cookbook for children—and adults—that celebrates imagination, confidence and the fun of cooking. A scrumptious collection for anyone who loves good healthy food— and an occasional indulgence. Here are after-school snacks, breakfast on a stick, cakes, slices and dinners. Egg and Spoon is for children learning to cook independently and families to enjoy cooking together. Much of the food is naturally gluten-free or vegan. Alexandra Tylee is the owner and chef at Pipi Café, a little pink house, cottage garden and pizza truck. Pipi celebrates eating together and taking pleasure in small things—hot chocolate in a special cup, foraged food, a boiled egg slipped into a pocket for later. Tylee trusts children to choose flavours and handle equipment in this joyful book that will set them on a lifetime love of healthy cooking and eating. Giselle Clarkson's illustrations are scrumptious and subversively playful.   ...Show more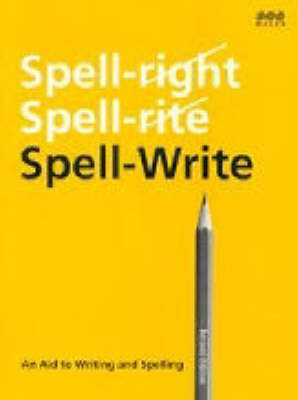 $10.00
NZD
Category: Educational Books
This revised edition replaces the original edition published in 1983. The revision is based on research designed by the author of the original edition. Contains an alphabetical list of words, a list of 290 essential words most often used, a list of groups of words, and commonly misspelt words.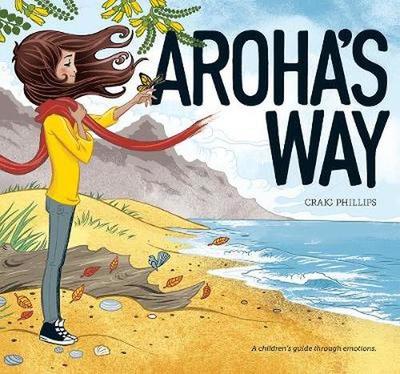 $20.00
NZD
Category: Early Experiences & Issues
Come along on a journey with Aroha, as she wards off nervousness, fear, worrying thoughts and apprehension with simple yet effective tools that everyone can use.
$30.00
NZD
Category: Human Body
WHY in the world do I have a belly button? And WHAT in the world does it do? WHEN in the world will my nose stop growing? And HOW in the world does my pee keep flowing? The human body is a fascinating piece of machinery. It's full of mystery, wonder and WOW. And every single human on the planet has one! Join Guy Raz and Mindy Thomas, hosts of the mega-popular Wow in the World podcast, as they take you on a fact-filled adventure from your tongue to your toes, and all the guts in-between. Blending information, silliness, trivia and Wow-To experiments, Wow in the World: The How and Wow of the Human Body has everything you need to better understand your own walking, talking, barfing, breathing, pooping body of WOW! ...Show more
Humans
by Brandon Stanton
$50.00
NZD
Category: Non-Fiction | Series: Humans of New York
Brandon Stanton's Humans is a book that connects readers as global citizens at a time when erecting more borders is the order of the day. It shows us the entire world, one story at a time. After five years of travelling the globe, the creator of Humans of New York brings people from all parts of the wor ld into a conversation with readers. He ignores borders, chronicles lives and shows us the faces of the world as he saw them. His travels took him from London, Paris and Rome to Iraq, Dubai, Ukraine, Pakistan, Jordan, Uganda, Vietnam, Israel and every other place in between. His interviews go deeper than before. His chronicling of peoples' lives shows the experience of a writer who has traveled widely and thought deeply about the state of our world. Including hundreds of photos and stories of the people he met and talked with in over forty countries, Humans is classic Brandon Stanton - a brilliant illustrated book that includes many photos and stories never seen before. For the first time for a Humans of New York title, Humans will contain several of the essays Brandon's posted online which have been read, loved and enthusiastically shared by his followers. ...Show more
$19.00
NZD
Category: General Graphic Books
Meet our superheroes: - Binky, aka The Monotreme! - Worried Norman, once bitten by a radioactive croissant and now Pastry Person! - Letitia, an occasionally bossy science-wombat and genius inventor!   Together, they are the EnviroTeens and they are about to get very, very angry. Singleuse Plastic Brend an may have an evil plan to destroy all the world's turtles with his dastardly tur-tele-pooter but, believe it or not, there is something even more sinister than an angry plastic bag on a garbage island in the middle of the ocean ... Climate change! Oh no! The EnviroTeens will do anything to stop this impending disaster: scale slippery volcanoes, scurry through forests full of poisonous armpit monsters, even meet Senator Ian, the Climate Denialist Potato. But can three teenagers and a chicken save the whole world? Why not, nobody else is! Maybe they are in with a chance? I can't look, it's too exciting! A hilarious graphic novel about a group of teens who are determined to clean the planet and clear the air. A proportion of the publisher's profits will be donated to School Strike 4 Climate Australia. ...Show more
$28.00
NZD
Category: Early Experiences & Issues
Kids can do amazing things with the right information. Understanding why anxiety feels the way it does and where the physical symptoms come from is a powerful step in turning anxiety around. Anxiety explained, kids empowered. For ages 5-12 (and up).
$40.00
NZD
Category: NZ Non Fiction
A spectacular illustrated picture book exploring New Zealand's unique landscapes and its incredible wildlife by the award-winning author of Aotearoa: The New Zealand Story. Long before waka touched Aotearoa's shores, the land of the long white cloud was home to an array of creatures uniquely adapted to its environments and protected by its isolation. Encounter New Zealand's incredible wildlife in this spectacular visual exploration. Journey through ocean, sky and land to meet a marvellous range of organisms. Discover fascinating facts, and learn how we influence the survival of our living treasures. In this magnificent companion volume to Aotearoa: The New Zealand Story, Gavin Bishop weaves a compelling visual narrative of our land, our people and our wildlife - past, present and future. ...Show more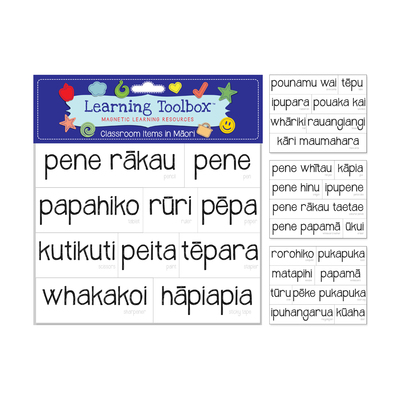 $12.00
NZD
Category: Te Reo Maori Language
Discover the words for common classroom items in Te Reo Maori. Students will learn the words for things they use everyday including stationery, furniture and lunchbox! Learning Maori is fun and easy with these magnetic resources. An essential in classrooms across New Zealand, these magnets are easy to read and stick to metal surfaces or whiteboards. These Maori language magnets work alongside the other magnet packs in the range to create a comprehensive te reo Maori learning program. The Maori words are large and designed to be read from a distance while there is a more discrete English translation below to help with memory recall. This means that teachers do not need to be fluent to be able to help their students learn. Designed with Maori language teachers these magnets feature the most commonly used form of the word appropriate for learning Maori in any region of New Zealand. A great bi cultural resource for both children and adult students of the Maori language, these can easily used on the fridge in a home learning setting as well. T This pack contains 32 magnets. Each magnet is 5cm and of various lengths. ...Show more