$50.00
NZD
Category: Reference Books
All aboard Guinness World Records 2021 for a life-changing journey of discovery! This year, we're devoting a chapter to the history of exploration, starting with the story of the very first circumnavigation, along with our "History of Adventure" timeline, featuring a host of remarkable achievements. The fully revised and updated best-seller is packed with thousands of incredible new feats across the widest spectrum of topics, providing a whistle-stop tour of our superlative universe. Our ever-expanding pool of international consultants and experts help us make sense of the world around us and the cosmos beyond. So join us as we embark on a voyage through the vast panorama of record-breaking in 12 fact-packed chapters: - Travel through the Solar System and see the planets come to life with a free augmented-reality feature- Encounter the cutest, weirdest, most dangerous and exotic creatures on our home planet- Meet the world's tallest, shortest, hairiest and heaviest humans- Marvel at the latest high scores, speed runs and players at the top of their game in eSports and beyond- Get the lowdown on the world's most successful and prolific actors, musicians, TV stars and influencers- Review the greatest sports achievements from the past year and celebrate today's top athletes We've also selected the best of the newly approved claims from the 50,000 applications received from the public over the past 12 months. But don't just be a tourist: try some of our specially created try-at-home challenges that could see YOU listed in the world-famous book of records. If you want to be one of those lucky few, check out our Against the Clock chapter - we might even see you in next year's edition!   ...Show more
$20.00
NZD
Category: Film, Media & Gaming | Series: Minecraft
Guide to Minecraft Dungeons is a companion to the game, created especially for heroes who intend to vanquish the Arch-Illager and his evil illager minions. This book contains strategy tips for all the malicious mobs you'll need to defeat, hints about where to look for helpful items and treasure, an in-d epth look at each unique dungeon environment and what you'll find there, combo ideas for weapons, armour and artefacts to suit different play styles, and insider info from the team who created Dungeons. With insider info and tips from the experts at Mojang, this is the definitive guide to Minecraft Dungeons. ...Show more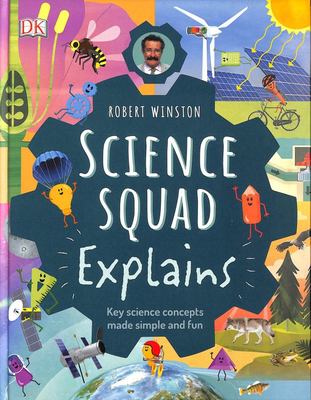 $30.00
NZD
Category: Science
Have you ever wondered what makes electricity? Or what's inside an atom? Or how high the Moon really is? Or what light is made of and why you need it? The Science Squad provides all the answers in this colourful, fact-packed and informative book, explaining more than 100 key STEAM concepts in a clear wa y that will appeal to children aged five and above.This is the perfect visual introduction to the key concepts children need to know about all things STEAM. Each topic is explained using illustrated characters that represent science, technology, engineering, art, and maths. The second book in the Science Squad series, Science Squad Explains is an essential read for young STEAM fans. ...Show more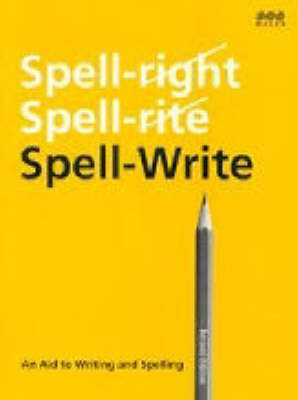 $10.00
NZD
Category: Educational Books
This revised edition replaces the original edition published in 1983. The revision is based on research designed by the author of the original edition. Contains an alphabetical list of words, a list of 290 essential words most often used, a list of groups of words, and commonly misspelt words.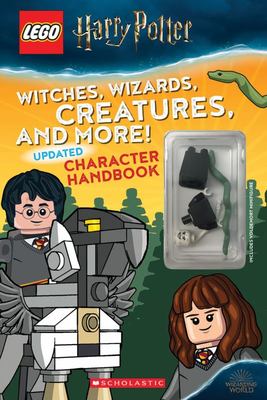 $17.00
NZD
Category: Film, Media & Gaming
This updated edition is the complete, all-encompassing guide to everything LEGO(R) Harry Potter! Read all about your favourite characters, like the famous Boy Who Lived and the gutsy Ginny Weasley, and discover the magical secrets about characters like Bellatrix Lestrange, Sirius Black, and You-Know- Wh o. Packed with loads of fun facts from the famous Harry Potter films. ...Show more
$35.00
NZD
Category: NZ Non Fiction
The incredible story of Tupaia, Tahitian priest navigator, who sailed on board the Endeavour with Captain Cook on his first voyage to Aotearoa. Follow Tupaia as he grows up in Ra'iatea, becoming a high-ranking 'arioi and master navigator. Join him as he meets up with Cook in Tahiti and sails as part of the crew on the Endeavour across the Pacific to Aotearoa. Witness the encounters between tangata whenua and the crew as the ship sails around the coast, and discover the important role Tupaia plays as translator and cultural interpreter. Written in dramatic prose and verse by Courtney Sina Meredith and stunningly illustrated in graphic style by Mat Tait, this is an essential book for all New Zealanders. ...Show more
$24.00
NZD
Category: Non-Fiction
Dive into a world of fascinating facts and cool comparisons about our world, from the very bottom of the ocean - which is as deep as 29 Empire State buildings - to the planets of the solar system, and everything in between! Do you know which flower is taller than a human? Or how many Earths could fit i nside Jupiter? Or if it is true that we only use 10% of our brains? Whatever the topic, this fact-tastic compendium will uncover the story behind the weirdest wonders of our world - from intriguing animals and astounding nature, to the mysteries of science, history, geography, the human body, and more! Packed full of amazing real-life photographs, extraordinary illustrated comparisons, and myth-busting true-or-false questions, this book tells you all the things you really want to know about our incredible world. A compilation of favourite stories from the four best-selling DK titles It Can't be True!, True or False?, Strange but True, and It Can't Be True! 2, I Can't Believe It! is the ultimate companion for any fact-hungry child. It will astound and amaze you, over and over again! ...Show more
$37.00
NZD
Category: Biography & Autobiography
Due October Gripping sequel to the international bestseller Woman in the Wilderness, Miriam Lancewood's story of the quest for a simple life, unfettered by society's norms. Miriam Lancewood's first book Woman in the Wilderness told her story of living for seven years in the wilderness of New Zealand wi th her husband, hunting and gathering, and roaming the mountains like nomads. Miriam and Peter left New Zealand to explore other wild places. They walked 2000 km through the forests of Europe and along the coast of Turkey, mostly camping under trees and cooking by fire. They lived on the edge, embracing insecurity, and found the unexpected: sometimes it was pure bliss, sometimes it was terrifying. But when they moved on to the Australian desert, they met with disaster. This gripping story is about life and death, courage and the power of love ...Show more
$28.00
NZD
Category: Early Experiences & Issues
Kids can do amazing things with the right information. Understanding why anxiety feels the way it does and where the physical symptoms come from is a powerful step in turning anxiety around. Anxiety explained, kids empowered. For ages 5-12 (and up).
$20.00
NZD
Category: Early Experiences & Issues
With 400,000 copies sold, this accessible, bestselling picture book phenomenon about the unbreakable connections between loved ones has healed a generation of readers--children and adults alike--and has been updated with new illustrations and an afterword from the author. Now available in paperback for the first time.Parents, educators, therapists, and social workers alike have declared The Invisible String the perfect tool for coping with all kinds of separation anxiety, loss, and grief. In this relatable and reassuring contemporary classic, a mother tells her two children that they're all connected by an invisible string. "That's impossible " the children insist, but still they want to know more: "What kind of string?" The answer is the simple truth that binds us all: An Invisible String made of love. Even though you can't see it with your eyes, you can feel it deep in your heart, and know that you are always connected to the ones you love. Does everybody have an Invisible String? How far does it reach? Does it ever go away? This heartwarming picture book for all ages explores questions about the intangible yet unbreakable connections between us, and opens up deeper conversations about love. Recommended and adopted by parenting blogs, bereavement support groups, hospice centers, foster care and social service agencies, military library services, church groups, and educators, The Invisible String offers a very simple approach to overcoming loneliness, separation, or loss with an imaginative twist that children easily understand and embrace, and delivers a particularly compelling message in today's uncertain times. This special paperback edition includes includes vibrant new illustrations and an introduction from the author. "This book is a beautiful way to begin to try, as parents, to instill in children the impenetrable power of the heart, the energy of love, and the flow that can be felt from the grace in every moment." --Tony Robbins ...Show more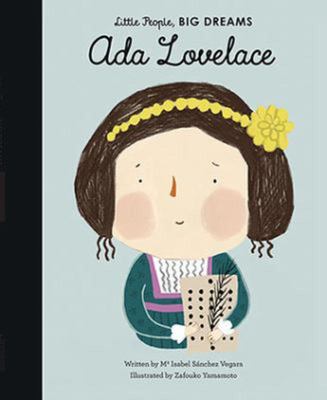 $23.00
NZD
Category: Biography & Autobiography | Series: Little People, Big Dreams
Meet Ada Lovelace, the British mathematician and daughter of poet Lord Byron. Part of the beloved Little People, BIG DREAMS series, this inspiring and informative little biography follows the colourful life of Lord Byron's daughter, from her early love of logic, to her plans for the world's first comput er program. As a child, Ada had a big imagination and a talent for mathematics. She grew up in a noble household in England, where she dedicated herself to studying. Her work with the famous inventor, Charles Babbage, on a very early kind of computer made her the world's first computer programmer. This moving book features stylish and quirky illustrations and extra facts at the back, including a biographical timeline with historical images and a detailed profile of the mathematician's life. Little People, BIG DREAMS is a bestselling series of books and educational games that explore the lives of outstanding people, from designers and artists to scientists and activists. All of them achieved incredible things, yet each began life as a child with a dream.   This empowering series offers inspiring messages to children of all ages, in a range of formats. The board books are told in simple sentences, perfect for reading aloud to babies and toddlers. The hardback versions present expanded stories for beginning readers. Boxed gift sets allow you to collect a selection of the books by theme. Paper dolls, learning cards, matching games and other fun learning tools provide even more ways to make the lives of these role models accessible to children. Inspire the next generation of outstanding people who will change the world with Little People, BIG DREAMS! ...Show more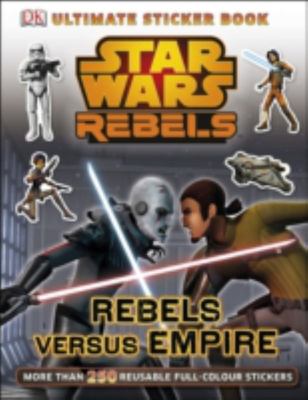 $8.00
NZD
Category: Film, Media & Gaming | Series: Star Wars Rebels
This is an action-packed sticker book guide to the universe of Star Wars Rebels. Star Wars Rebels[trademark]: Rebels Versus Empire Ultimate Sticker Book is a companion sticker book to the new adventure from the Star Wars franchise, the animated television series Star Wars Rebels[trademark]. Set between the events of Star Wars: Episodes III and IV, the Ultimate Sticker Book contains over 500 stickers depicting the exciting fight against the Empire that continues in Star Wars Rebels[trademark]. Enjoy new adventures and new stories from the Star Wars[trademark] universe, following the escapades of a band of young rebels. Including epic battles, interesting characters and exciting vehicles that Star Wars Rebels[trademark] fans have grown to expect, the Ultimate Sticker Book is released to coincide with the premiere of the television series. With Star Wars Rebels[trademark]: Rebels Versus Empire Ultimate Sticker Book there's a galaxy of sticker fun to be had. ...Show more