Parenting, Death, Divorce, Bullying, Disabilities, Starting School, the Dentist - you name it, we've got it
$40.00
NZD
Category: Social Issues | Reading Level: near fine
Channel Kindness is a collection of fifty-one stories of kindness, bravery, and resilience from young people all over the world collected by the Born This Way Foundation and introduced by Lady Gaga. For Lady Gaga, kindness is the driving force behind everything she says and does. The quiet power of kind ness can change the way we view one another, our communities, and even ourselves. She embodies this mission, and through her work, brings more kindness into our world every single day. Lady Gaga has always believed in the importance of being yourself, being kind to yourself and others, no matter who they are or where they come from. With that sentiment in mind, she and her mother, Cynthia Germanotta, founded Born This Way Foundation, a nonprofit organization dedicated to making the world a kinder and braver place. Through the years, they've collected stories of kindness, bravery, and resilience from young people all over the world, proving that kindness truly is the universal language. And now, we invite you to read these stories and follow along as each and every young author finds their voice, just as Lady Gaga has found hers.Within these pages, you'll meet young changemakers who found their inner strength, who prevailed in the face of bullies, who started their own social movements, who decided to break through the mental health stigma and share how they felt, who created safe spaces for LGBTQ+ youth, and who have embraced kindness with every fiber of their being by helping others without the expectation of anything in return.Individually and collectively, the stories collected here prove that kindness not only saves lives but builds community. Kindness is inclusion, it is pride, it is empathy, it is compassion, it is self-respect and it is the guiding light to love. Kindness is always transformational, and its never-ending ripples result in even more kind acts that can change our lives, our communities, and our world. ...Show more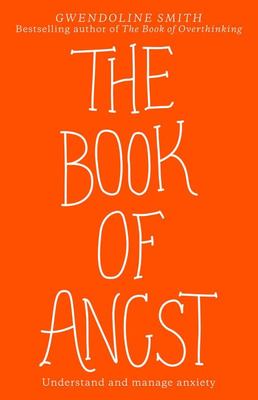 $25.00
NZD
Category: Teenage Issues | Reading Level: near fine
From the author of international bestsellers The Book of Knowing and The Book of Overthinking.   There's a lot of angst around these days. This heightened sense of fear, concern, insecurity and uncertainty can be overwhelming. Bestselling author of The Book of Overthinking and The Book of Knowing Gwen doline Smith explains what angst is and the ways in which deep anxiety can manifest. Gwendoline then drills down into social anxiety, which is often underdiagnosed but is one of the most common of the anxiety family. Using simple, clear language and humorous illustrations, Gwendoline gives detailed step-by-step advice on how to cope.   ...Show more
$27.00
NZD
Category: Social Issues
Lead the Way is your ultimate guide to activism and making systematic change, your way. Jean Hinchliffe is one of the key organisers of School Strikes 4 Climate, and in this book she shares her tools, stories and learnings from the movement with you. From identifying your cause to finding allies, planni ng a march, nailing your messaging, public speaking and working with the media, to the importance of self-care when you're on your activist journey, Lead the Way will guide you to start changing the world today. Teenagers are leading the way towards a better future and you can too.   ...Show more
$25.00
NZD
Category: Social Issues
What do you think of when you hear the word 'hero'? Is it the wall-climbing, cape-wearing, villain-fighter you see in comics and films? Heroes can actually come in all forms, shapes and sizes. Some cook for the hungry. Some nurse the poorly back to health. Others raise money for important causes. From small acts of kindness to inventions that have saved the lives of hundreds of people, every person in this book has found their passion - or their superpower. No matter how big or small it might be, your power can be used to change the world for the better too. So put away the cape, climb down from that wall and discover how ordinary people can still do extraordinary things and become heroes. Written by Ben Brooks, the bestselling author of the Dare to Be Different books, and paired with vibrant comic-style illustrations throughout, this is the perfect guide for the budding superhero in your life!   ...Show more
$20.00
NZD
Category: Early Experiences & Issues
Let It Go encourages children to explore what emotions feel like in their body and finda unique way to release them.  Join Aroha and her friends as they navigate their waythrough four emotions: sadness, anger, shame and fear. The Latin derivative for the word emotion, 'emotere,'  literally means energy in motion.  Following on from the huge success of Aroha's Way, Aroha and her friends are again showing children they are not alone in feeling uncomfortable emotions and empowering them with strategies to manage those feelings when they arise. In the back of the book, we have extra notes in the hope that it will again open up conversations between adults and children. Learning to label emotions, recognise how they feel in the body and ways we can allow those emotions to be let go are all valuable tools for our tamariki. If you loved Aroha's Way then you will LOVE Let It Go.  ...Show more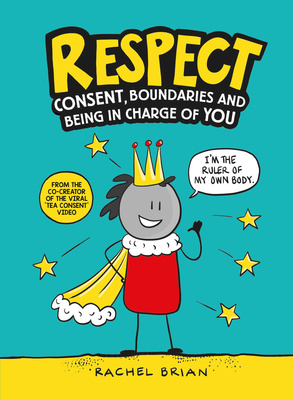 $20.00
NZD
Category: Early Experiences & Issues
From the co-creator of the viral 'Tea Consent' video, this is the perfect introduction to consent for kids and families everywhere. Your body belongs to you and you get to set your own rules, so that you may have boundaries for different people and sometimes they might change. Like when you hi-five you r friends and kiss your kitten, but not the other way round! But consent doesn't need to be confusing. From setting boundaries, to reflecting on your own behaviour and learning how to be an awesome bystander, this book will have you feeling confident, respected, and 100% in charge of yourself and your body. Brought to life with funny and informative illustrations, this is the smart, playful and empowering book on consent that everyone has been waiting for. ...Show more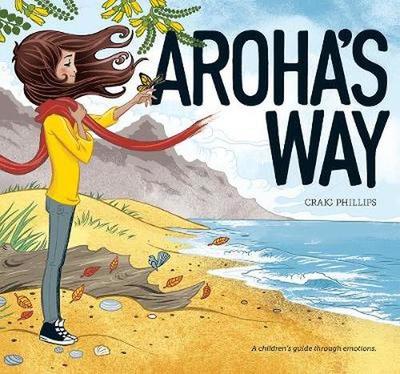 $20.00
NZD
Category: Early Experiences & Issues
Come along on a journey with Aroha, as she wards off nervousness, fear, worrying thoughts and apprehension with simple yet effective tools that everyone can use.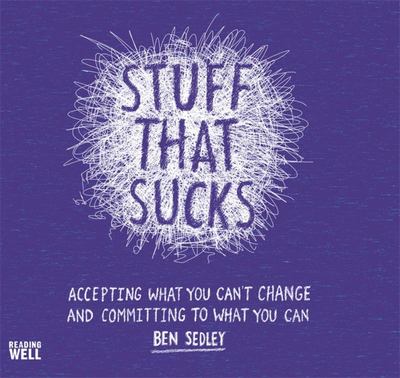 $28.00
NZD
Category: Parenting & Teaching
Each of us has thoughts that are painful at times; sometimes the pain is sadness, sometimes worry or anger or shame or grief or some feeling that you don't even have words for. If you are a young person struggling with your emotions, you do not want to be told that 'everyone feels like that' or that 'y ou will grow out of it'. You want to feel that your emotions are valid and that the person offering help truly understands how painful life can feel at times. With a strong emphasis on validation and compassion, Stuff That Sucks encourages you to accept your emotions rather than struggling against them. It also shows how to reconnect with what is really important to you, giving you the tools to help clarify your personal values and take steps towards living a life where those values can guide you in your day-to-day behaviour. ...Show more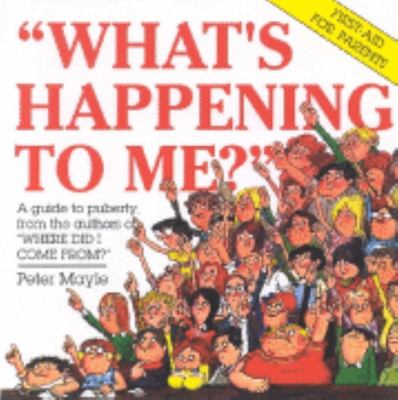 $20.00
NZD
Category: Sex Education
For more than twenty years, What's Happening to Me? has helped parents explain puberty to their children who are experiencing "growing pains". More than one million children and young adults have enjoyed the humor and honesty in this book, while learning what really happens to their bodies as they matu re. Peter Mayle and Arthur Robins are the bestselling team also responsible for Where Did I Come From? ...Show more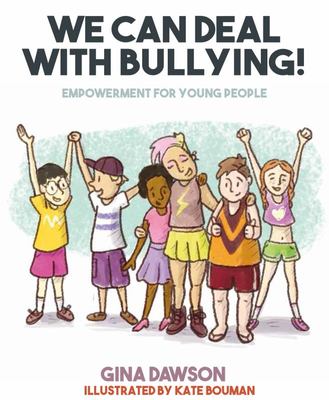 $25.00
NZD
Category: Social Issues
Bullying is serious and potentially has a lasting impact. Young people may feel afraid or ashamed and may even believe they are in some way responsible or helpless to stop it. "We Can Deal with Bullying!" debunks these beliefs. The gentle, conversational and supportive text encourages young people to as k for help, maintain self-esteem, develop resilience, manage their reactions and stand united with others against bullying. Showing different perspectives, "We Can Deal with Bullying!" exposes bullying for what it really is - all about the bully. Young people can learn to turn the black back onto the bully and hold their heads high, reassured that whatever the outcome there is life after bullying. "Suitable for any age "We Can Deal with Bullying!" is an important read for all young people. ...Show more
$33.00
NZD
Category: Teenage Issues
'Clear, wise and kind - a major achievement. Treats puberty with a whole person viewpoint' - Steve Biddulph, author of Raising BoysHave you ever noticed, now that you're growing up, that your parents want to sit you down and have these embarrassing kinds of conversations with you about sex? Or they leav e those 'educational' books about growing up lying around the house? Or you've got some questions about what's happening to your body but you just can't hack the thought of talking about it with your mum?Well, Puberty Boy sidesteps embarrassing conversations and gives the full low down on what it means to be growing up. And it's written just for you.In this book, real men and boys share their stories about puberty. This lighthearted, plain speaking and honest book tells you what puberty is, when it happens and how your bodies will change. It explores the thinking and emotional changes that are happening alongside the physical and even tackles how to talk to girls! There's a brain shift happening inside you at puberty and Geoff Price makes sure that you know about it and are equipped to handle it.Puberty Boy explains the transitions that boys need to go through to become healthy young men in a unique, colourful and commonsense way. It is an essential guide for boys - and your parents, carers and teachers might even find it useful as well! (Hey, leave it lying around for them to find.) ...Show more
$20.00
NZD
Category: Sex Education | Series: Facts of Life | Reading Level: Children's - Grade 3-4, Age 8-9
A sensitive, detailed and informative guide to female puberty, this title will prove invaluable for both young girls and their parents alike, tackling key subjects from the physical changes that occur at this time to practical matters such as buying your first bra.