$25.00
NZD
Category: Hardback Picture Books
A post-pandemic bedtime tale that has captured the hearts of millions. First performed in response to the Coronavirus pandemic, Tomos Roberts' inspiring poem, with its message of hope and resilience, has been viewed more than 60 million times and translated into over 20 languages worldwide. From simple acts of kindness, to the creativity within us all, The Great Realisation is a celebration of the many things that have brought us together at a time of crisis. It captures, with magical resonance, the thoughts and feelings of millions worldwide as we adapt to a new way of life, cast aside old habits and reflect on what truly matters to us. It is a story for all readers, young or old, who dare to dream of a fairer, kinder, more loving world. ...Show more
$35.00
NZD
Category: Treasury Collections & Special Editions
A stunning treasury of tales by Julia Donaldson and Axel Scheffler! Contains stories and illustrated activities from Stick Man, Scarecrow's Wedding, Zog and the Flying Doctors and Superworm.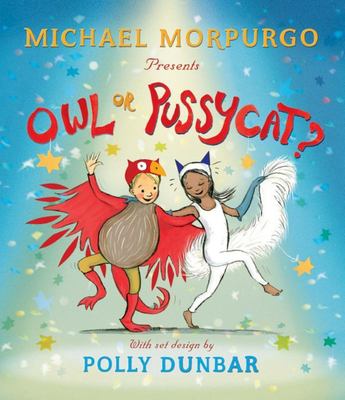 $30.00
NZD
Category: Hardback Picture Books
When he lands a starring role in the school Christmas play of Edward Lear's famous nonsense poem, The Owl and the Pussy-Cat, Michael is over the moon. He is going to be Owl. TOO-WITTTOO- WOOOOOO! And when his best friend, Belinda, is chosen to be Cat, Michael can't believe his luck. MIAOW! But how will he cope with his feelings for Belinda and his stage fright? Will it be all right on the night? Find out in this charming, funny and touching true story. ...Show more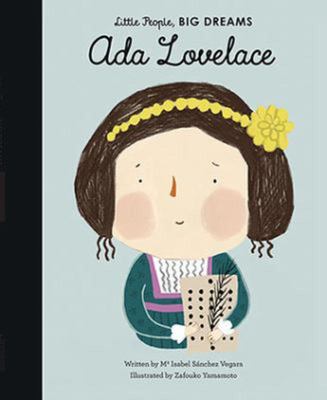 $23.00
NZD
Category: Biography & Autobiography | Series: Little People, Big Dreams
Meet Ada Lovelace, the British mathematician and daughter of poet Lord Byron. Part of the beloved Little People, BIG DREAMS series, this inspiring and informative little biography follows the colourful life of Lord Byron's daughter, from her early love of logic, to her plans for the world's first comput er program. As a child, Ada had a big imagination and a talent for mathematics. She grew up in a noble household in England, where she dedicated herself to studying. Her work with the famous inventor, Charles Babbage, on a very early kind of computer made her the world's first computer programmer. This moving book features stylish and quirky illustrations and extra facts at the back, including a biographical timeline with historical images and a detailed profile of the mathematician's life. Little People, BIG DREAMS is a bestselling series of books and educational games that explore the lives of outstanding people, from designers and artists to scientists and activists. All of them achieved incredible things, yet each began life as a child with a dream.   This empowering series offers inspiring messages to children of all ages, in a range of formats. The board books are told in simple sentences, perfect for reading aloud to babies and toddlers. The hardback versions present expanded stories for beginning readers. Boxed gift sets allow you to collect a selection of the books by theme. Paper dolls, learning cards, matching games and other fun learning tools provide even more ways to make the lives of these role models accessible to children. Inspire the next generation of outstanding people who will change the world with Little People, BIG DREAMS! ...Show more
$28.00
NZD
Category: Early Experiences & Issues
Kids can do amazing things with the right information. Understanding why anxiety feels the way it does and where the physical symptoms come from is a powerful step in turning anxiety around. Anxiety explained, kids empowered. For ages 5-12 (and up).
$28.00
NZD
Category: Hardback Picture Books
A poetic ghost story with stunning images from two of Australia's finest children's book creators.
$33.00
NZD
Category: Hardback Picture Books
In How Do You Make a Baby? Anna Fiske answers the questions all children are curious about: How does a baby get into the mother's stomach? Who can make a baby, and how is it actually done? With comic illustrations and a playful tone, this is a funny and factual book about an eternally relevant topic, gi ving parents and children a starting point for discussion. Informational, funny and warm. ...Show more
Our Girl
by Anthony Browne
$30.00
NZD
Category: Hardback Picture Books
She's lovely, our girl! A joyful and empowering celebration of daughters, granddaughters, sisters and girl-children everywhere - showing all the many things that girls can be. A brand-new picture book from award-winning and best-loved creator, Anthony Browne.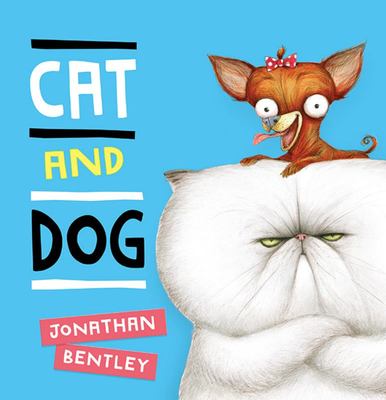 $20.00
NZD
Category: Hardback Picture Books
One dog. One cat. One very tidy apartment. What could go wrong?   Cat is grumpy, fashion-obsessed, and a bit of a snob. Dog is excitable, bold, and bursting with energy. What do they have in common? They both want to see the world! It's time to come up with a grand escape plan ...     Join these two lov eable and incorrigibly mischievous pets as they team up to break out. They'll need brains. They'll need bravery. And they'll definitely need costumes.   ...Show more
$33.00
NZD
Category: Hardback Picture Books
A thought-provoking conversation about the diamond industry presented in words and pictures by the multi-award-winning creator of The Island and The Mediterranean. Mama, if I was to dig a hole in our garden, would I find a diamond? No, darling, there are no diamonds here. Where are diamonds, then? O h, in other countries. In Africa for example ... A powerful parable that explores how the desire for endless riches perpetuates chains of inequality and corruption. ...Show more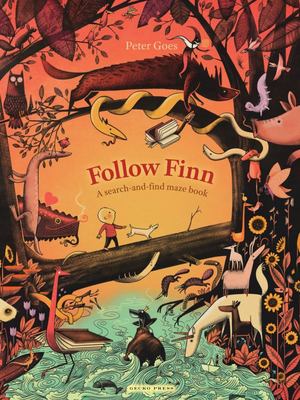 $18.00
NZD
Category: Mazes & Dot to Dots
The goblins are on the loose so Finn and his dog race after them. Follow the chase through Follow Finn--a fantastic journey full of fairytale characters and strange creatures, with a puzzle on every page and a new story in every scene. Each image is packed with detail, and the text gives the reader tas ks as it tells the story: help Finn gather his clothes, find the keys to match each lock, locate the beginning and end of each maze . . . This magnificent search-and-find book of mazes and more is from the author of international bestseller Timeline. ...Show more
$22.00
NZD
Category: Hardback Picture Books
Theres a new bird in the aviary... and everyones in a flap! Hes strange and different... and SCARY! Will the scary bird ever feel at home with the others?