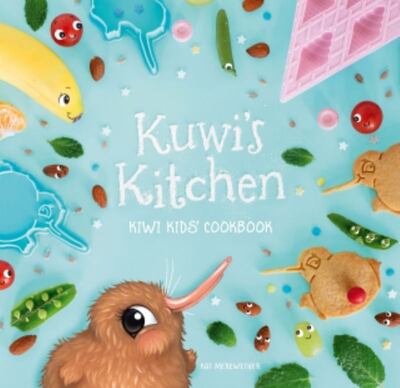 $25.00
NZD
Category: Cook Books/Party Books | Series: Kuwi the Kiwi
Kuwi's Kitchen - Kiwi Kids Cookbook is a creative way to get kids into making their own fun, well balanced, healthy lunches, and cooking easy meals. This cookbook is filled with yummy, authentic, easy-to-make recipes. Gorgeous classic Kuwi the Kiwi style illustrations will entice kids to create their ow n wholesome, seasonal and fun recipes. ...Show more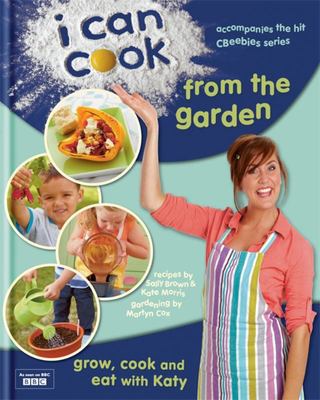 $15.00
NZD
Category: Cook Books/Party Books
The key ingredients in these recipes are spotlighted with interesting facts, allowing children to discover where and how these items grow. Instructions for growing simple herbs and vegetables are included alongside delicious recipes that can be made with little or no adult help.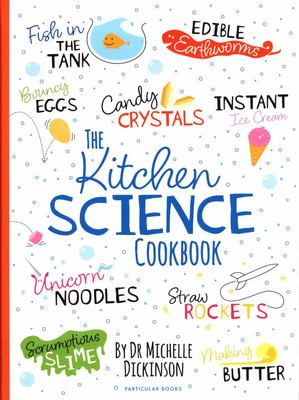 $50.00
NZD
Category: Cook Books/Party Books
The Kitchen Science Cookbook is a beautifully crafted recipe book with a unique twist- each recipe is a science experiment that you can do at home, using the everyday ingredients you'll find in your kitchen. No need to be a science expert - these easy-to-follow recipes make mind-blowing science experime nts fun for everyone. From sticky ice and raising raisins to balloon science and scrumptious slime, nanotechnologist Michelle Dickinson shows that we can all be scientists, no matter how young or old. With recipes tested by enthusiastic people around the world, The Kitchen Science Cookbook is the perfect gift for all ages. ...Show more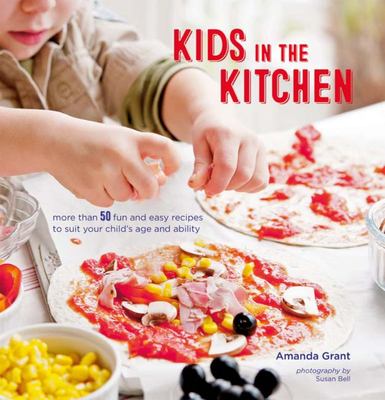 $35.00
NZD
Category: Cook Books/Party Books | Reading Level: Children's - Grade 3-4, Age 8-9
Let your kids make their own food with 50 fun recipes that will not only encourage future healthy eating habits but also develop motor skills, cognitive development and self-confidence plus you won't have to cook   Children's reading books, toys and games are often targeted at specific age groups, an d this new book by "one of the UK's leading children's food educators," Amanda Grant teaches core cooking skills designed for children aged 3-5 years, 5-7 years, and 7-11 years. Each skill is presented at the stage when a child's development, self-confidence, and independence are ready. With plenty of step-by-step photographs for children to follow and easy, tasty, and fun recipes that they will love to learn, this is an invaluable book for parents to help teach their kids practical kitchen skills that will remain useful throughout life. As well as explaining hygiene and kitchen safety, there are more than 50 recipes specially suited to particular age groups. ...Show more
$30.00
NZD
Category: Cook Books/Party Books
Full of tasty and filling recipes, this vegetarian cookbook offers up a range of 50+ dishes for breakfast, lunch, dinner, and snack time. Budding young cooks will be excited by the variety of healthy vegetarian meals that are incredibly easy to make. Each recipe is carefully put together by an expert au thor and there is a nutritionist on board to check there's a balance of vitamins, minerals, protein, and carbs throughout the book. Studies have shown that lowering your meat intake can be incredibly beneficial for you and your child's health as well as helping the environment. Food fact files and helpful tips throughout the book give advice on how to achieve a balanced diet, ensuring every nutritional need is covered for growing young minds and bodies. The pre-teen and teenager categories are often forgotten, but this all-encompassing veggie cookbook fills that gap by suggesting foods that will help with concentration, developing hormones, and overall mental well-being. ...Show more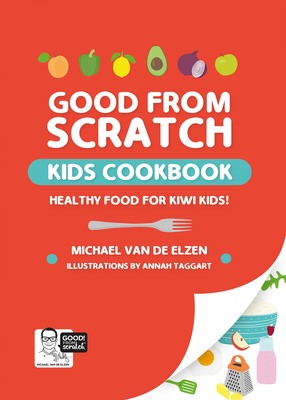 $35.00
NZD
Category: Cook Books/Party Books
The Good From Scratch Kids Cookbook is Michael's fifth cookbook, collating his favourite recipes that he cooks with his own children, for Hazel and Ivy, and that they cook for themselves. With two daughters of his own, he knows how important it is to have children thinking about making health food opti ons, without compromising on the most important thing – taste!  The recipes all stem from his 'Good From Scratch' philosophy; there is nothing better than a meal where you know what the ingredients are. Michael's all about creating recipes that produce dishes that are healthy, quick to prepare and…deeeeeelicious!  The cookbook covers all the essentials; breakfasts, lunchbox options, after-school snacks, dinners, sweet treats and the all-important party food. ...Show more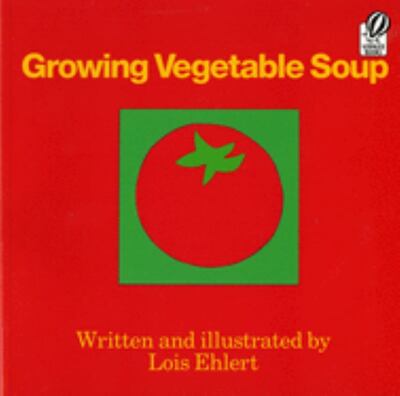 $22.00
NZD
Category: General Picture Books
A father and child grow vegetables and then make them into a soup.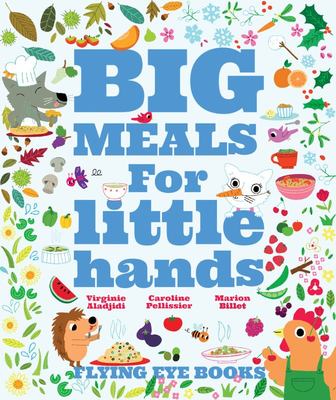 $30.00
NZD
Category: Cook Books/Party Books
A great way to get kids into cooking This cookbook is filled with authentic, easy-to-make, and most importantly super-delicious French recipes.   Charming illustrations of woodland characters by Marion Billet will attract kids to the healthy, seasonal recipes of Michelin starred chef S bastien Gu nard . This book is just the tool for parents looking for fun projects to do with their children while teaching them how to cook and eat healthily and sustainably. ...Show more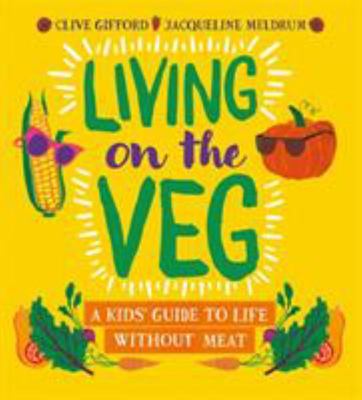 $25.00
NZD
Category: Cook Books/Party Books
The perfect kids' guide to being a vegetarian. Are you thinking about giving up meat, but don't know how to go about it? With both practical information and mouth-watering recipes, this book is the perfect place for young people aged 8 plus to start. It outlines why people give up meat and how you can change your diet and live healthily. It examines the different terms: vegetarian/pescatarian/vegan etc, has a very practical Q&A section and explains how to read and understand food labels. The book takes you through the costs and benefits of this change in lifestyle. It includes a section on food groups and information about how you can adapt your diet to get all the right nutrients (such as iron). The book goes on to give tasty and easy-to-follow recipes for the whole family, specially created by vegetarian blogger Jacqueline Meldrum of www.tinnedtomatoes.com. The recipes include dairy, but not fish or meat. ...Show more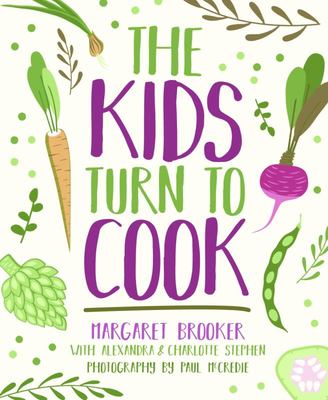 $25.00
NZD
Category: Cook Books/Party Books
If you're a parent you'll know the trials of introducing good, nutritious food to your children; but by involving them in the process you can give them not only a set of life skills, but also a pride in their creation (whatever it looks like at the finish) that will encourage them to broaden their diet. Moreover, it's great fun cooking with kids and every recipe is photographed, not just with full-size shots but also with helpful step-by-step sequences. In addition there is a section containing 'how to' tips on basic food preparation, as well as useful advice on safety and health. Here's just a selection of recipes: Bircher Muesli - Guacamole - Kedgeree - Sushi - Moroccan Lamb - Tuscan Vegetable Soup - Chocolate Cake - Strawberry Ice-cream - Peanut Butter Cookies ...Show more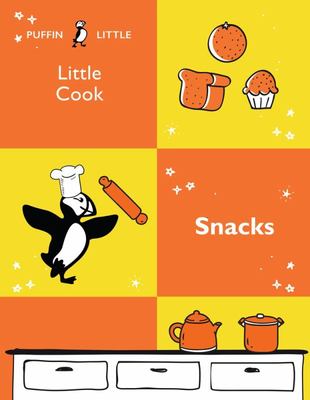 $16.00
NZD
Category: Cook Books/Party Books
Just because we're LITTLE doesn't mean we can't learn BIG skills. Have you ever wondered how to make boring veggies into a super-delicious snack? If you're a Little Cook who wants to serve up yummy treats, get ready for a SNACK-ATTACK with Puffin Little!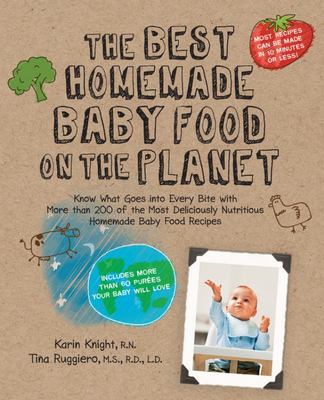 $50.00
NZD
Category: Cook Books/Party Books
A jar of commercial banana baby food may contain as little as 30 percent fruit by weight. With statistics like this popping up every day, preparing homemade food for your baby is more important than ever. And it doesn't require nearly the amount of time or effort you may think. With The Best Baby Food o n the Planet, you'll learn how to quickly and easily create delicious, nutritious meals for your child that will save you both time and peace of mind (and a little money too!). From Carrot Papaya Yogurt to Green Eggs and Ham, busy parents will find hundreds of healthy recipes for their children to delight in. Designed in any easy to use, month by month format, you'll find recipes for every age and stage, from nutrient rich pureed foods for your baby to tasty finger foods for your toddler. Best of all, each recipe provides up to date nutritional information, so you can be sure you're giving your child the best possible start. ...Show more