$25.00
NZD
Category: Parenting & Teaching
From the bestselling author of Living with IT and Taming the Black Dog comes a practical guide for parents of anxious children. If your child is too often: seeks reassurance, invents illnesses, avoids interactions, avoids trying new things, becomes emotional over minor upsets, or is clingy, afraid to s leep alone, reluctant to go to school or scared of numerous things ... then anxiety could be an issue for them. Commonly, a child experiencing anxiety doubts themselves, lacks confidence and becomes easily overwhelmed. So how do you best help them? From Australia's bestselling anxiety expert, Bev Aisbett, comes an essential guide for these anxious times. Worry-Proofing Your Anxious Child is a calm, clear and, above all, reassuring book to help parents (and teachers) of anxious children. Filled with simple explanations and practical advice, this book will assist everyone who wants to help a child overcome their anxieties and learn to live more confidently. Bev Aisbett is Australia's leading author in books around managing anxiety. In 1993, after recovering from severe anxiety and depression herself, Bev turned to her artistic talents to create the first of her ground-breaking illustrated self-help books Living with IT: A Survivor's Guide to Panic Attacks, which rapidly became a national bestseller, with over 200,000 copies sold. In 2013, HarperCollins published the fully revised and updated 20th anniversary edition of this classic book.   ...Show more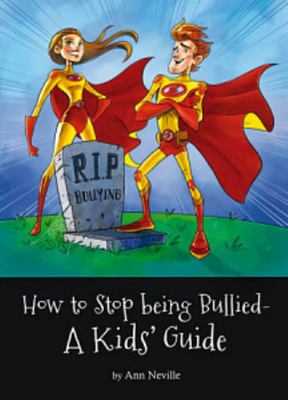 $15.00
NZD
Category: Parenting & Teaching
What can kids do to stop being bullied? Are there strategies that kids can use to deal with bullying by themselves? YES! This guide answers questions such as: What is bullying? Who gets targeted and why? How does it feel to be bullied? Who can help? How can kids bully-proof themselves? What can be done about cyber bullying? What can witnesses/bystanders do? Do the bullies themselves need help? What is the key ingredient of a safe world? ...Show more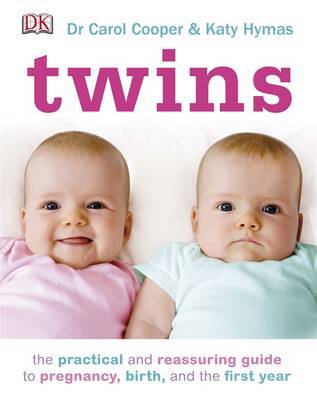 Twins
by Dr Carol Cooper & Katy Hymas
$26.00
NZD
Category: Parenting & Teaching
Includes practical advice for parents of twins from pregnancy through to their first birthday. This title guides you through pregnancy, birth and the first year of caring for twins. It is packed with top twin-tested tips, strategies for coping with twins and essential buys for the babies' arrival.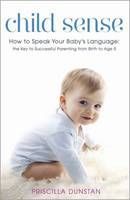 $20.00
NZD
Category: Parenting & Teaching
Most of the everyday conflicts that plague families stem simply from a communication gap between parent and child. Famous for her system of 'baby language', in Child Sense Priscilla Dunstan extends her focus to the first 5 years of life, revealing how best to interpret your child's behaviour and maximis e their potential for success and happiness in life. Priscilla's insight is to identify that each of us is born with one dominant sense mode - seeing, hearing, touching, or tasting and smelling. And that this exercises a profound influence on the way we experience the world and communicate our needs to those around us. Whether you have a visual child, who is always concerned with how things look, or a tactile child who is physical and practical and responds best to clear, direct suggestions, Priscilla offers advice about everything from toilet training to temper tantrums, from sleepless nights to problem eating. And she has a repertoire of tips and techniques to help you interpret your little one's behaviour, and adapt your parenting style to suit their temperament. ...Show more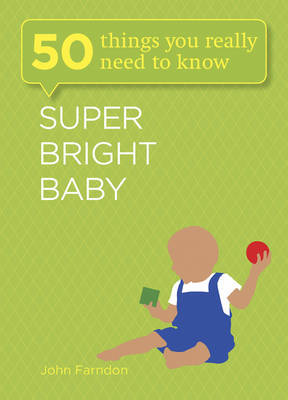 $25.00
NZD
Category: Parenting & Teaching | Series: 50 Things You Really Need to Know
From pregnancy to toddlerhood, Super Bright Baby: 50 Things You Really Need to Know will help parents nurture their child's burgeoning mind. Expert author John Farndon recommends strategies - including ways to bond, intelligence-building play and teaching your child to read - that can be used throughout every stage of a baby's development. With a timeline covering learning and growing milestones, boxes outlining the scientific facts for each topic, and quotes from leading childcare experts, this book is the smart choice for parents who want a great future for their children. ...Show more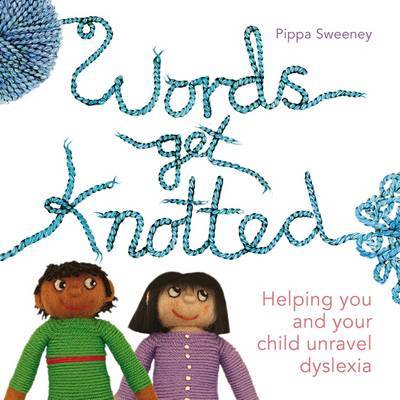 $24.00
NZD
Category: Parenting & Teaching
Dyslexia is a difficulty with words, and it is often misunderstood and sometimes unrecognised. If dyslexia remains undetected, it can affect a child's confidence and educational achievements. This charming, beautifully designed book aims to empower children with dyslexia to recognise and understand thei r own difficulties and by sharing it with friends and family help them to understand too. It is a picture book for an adult to share with a young child but the use of the visual metaphor (wool and knitting being compared to words and writing) minimizes the need for words and adds to its appeal. ...Show more
$40.00
NZD
Category: Parenting & Teaching
For boys, adolescence can be a confusing minefield and parents can be bewildered as how to best guide their precious sons. Many parents wake one day to find that their beautiful little boys have grown into silent, withdrawn, sometimes angry and often unmotivated tweens and teens. Well-known Australian author, parenting and resilience educator, and 'boy champion' Maggie Dent, offers parents and guardians a compassionate and practical guidebook, packed with advice and ground-breaking techniques on how to stay calm and:- Communicate effectively and defuse conflict- 'Unstick' an unmotivated son- Teach them to cope with loss and failure, and how to recover- Help them foster healthy friendships and intimate relationships- Navigate technology and the digital world. From Boys to Men empowers parents with insight, tips and a common-sense approach to help all boys - and their families - thrive as they progress through adolescence, offering hope for their bright futures as happy, healthy men.Featuring a Foreword by Michael Gurian   ...Show more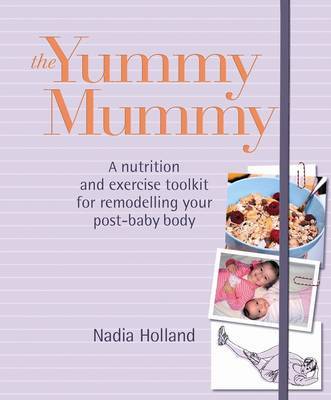 $20.00
NZD
Category: Parenting & Teaching
Here's the perfect book for new mums (and even some not-so-new ones) looking to get back into shape after childbirth, from a woman who knows first-hand what works and what doesn't. Nadia has written a motivational, practical and easy-to-follow workbook to help new mums gain the confidence they need to r egain control and enjoy this special time. ...Show more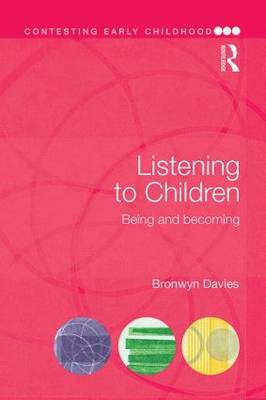 $70.00
NZD
Category: Parenting & Teaching | Series: Contesting Early Childhood
Through a series of exquisite encounters with children, and through a lucid opening up of new aspects of poststructuralist theorizing, Bronwyn Davies opens up new ways of thinking about, and intra-acting with, children. This book carefully guides the reader through a wave of thought that turns the known into the unknown, and then slowly, carefully, makes new forms of thought comprehensible, opening, through all the senses, a deep understanding of our embeddedness in encounters with each other and with the material world. This book takes us into Reggio-Emilia-inspired Swedish preschools in Sweden, into the author's own community in Australia, into poignant memories of childhood, and offers the reader insights into: * new ways of thinking about children and their communities; * the act of listening as emergent and alive; * ourselves as mobile and multiple subjects; * the importance of remaining open to the not-yet-known. Defining research as diffractive, and as experimental, Davies' relationship to the teachers and pedagogues she worked with is one of co-experimentation. Her relationship with the children is one in which she explores the ways in which her own new thinking and being might emerge, even as old ways of thinking and being assert themselves and interfere with the unfolding of the new. She draws us into her ongoing experimentation, asking that we think hard, all the while delighting our senses with the poetry of her writing, and the stories of her encounters with children. ...Show more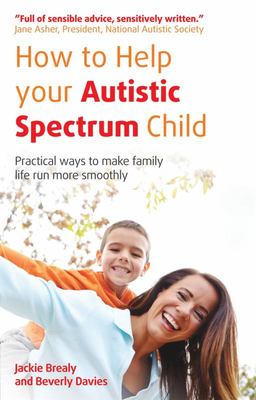 $38.00
NZD
Category: Parenting & Teaching
This title sets out many everyday strategies for parents with autistic children, from how to get the child out of the house in time for school every day, to what to do if they scream all night long, to how to get a decent night's sleep for once.

$25.00
NZD
Category: Parenting & Teaching
When kids turn to substance-abuse, parents also become victims. Many find themselves in the middle of a nightmare as they watch their children change into irrational and anti-social individuals. They find themselves buckling beneath the stress - and divorce, career upsets, and even physical breakdowns m ay follow. There are plenty of programs for the erring child but what about the people who brought them into the world? Little support exists for the parents of addicts. This important and radical self-help recovery guide dares to focus on the needs of the exhausted parent. It offers a message of hope, and teaches you how to avoid using your children's behaviour as a weapon against them. Drawing on interviews with parents who have lived through this crisis, combined with his own experience, Charles Rubin lets parents know that they are not alone and offers practical and helpful advice. ...Show more
$15.00
NZD
Category: Parenting & Teaching
A grown-up activity book for mothers in a bad mood! Let's face it: motherhood, in all its glory, gives you so many reasons for bad moods. From stretch marks to toddler rage to teenage sulking - sometimes your little (or not so little) darlings seem to have been put on this earth for no other reason tha n to drive you up the wall. With The Little Book of Bad Moods for Mothers, you can drop the pretence of holding it together, and simply explode. Without hurting anyone. Activities in the book include...What UNWANTED advice have you been given about being a parent? Fill out the answers! Draw yourself BEFORE AND AFTER pregnancy. Be very realistic. What are the MOST IRRITATING characteristics that your child has inherited from your partner? A chance to secretly moan about your partner too! What would you REALLY like to say to your child? Resist the urge! Write it down instead. What is the most IDIOTIC TEEN TREND you have witnessed? Be honest... So if you have to stop yourself screaming louder than your crying infant or throwing food back at your terrible toddler, just remember that you are not alone. This book is for you. ...Show more