Living World
The study of life and living organisms, including their structure, function, growth, evolution, distribution, and taxonomy.
$8.00
NZD
Category: Biology | Series: 100 Facts
100 facts about fossils. Read about how they are made, and the fossil-hunters who unearth them. With colour illustrations and quiz questions.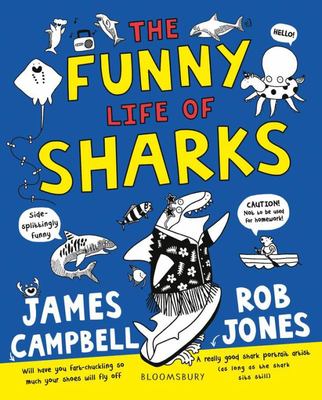 $17.00
NZD
Category: Sealife
Ever wondered why sharks have such a bad reputation? Are they dangerous, human-munching monsters? Or have we got it all wrong? In fact, only SIX people get attacked by sharks every year across the WHOLE WORLD. And how many sharks are eaten by humans every year? ONE HUNDRED MILLION! So maybe sharks are more afraid of us Take a deep dive into the ridiculously funny life of sharks (and some things that have nothing to do with sharks but are still splendidly funny) according to James Campbell, comedian extraordinaire. This face-achingly funny book will also teach you about great white sharks, tiger sharks and hammerhead sharks, just how incredibly old sharks are, and why sharks are SO important for the environment and how to look after them. So, whether you're seriously afraid of sharks or love them so much you want to invite a shark to your next birthday party, this HILARIOUS book is for you. Prepare to roll around the floor laughing with the snot-inducingly brilliant The Funny Life of Sharks, with face-achingly funny illustrations from Rob Jones. ...Show more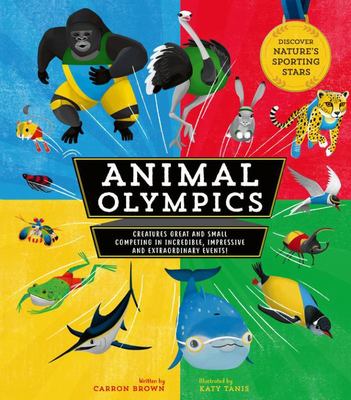 $23.00
NZD
Category: Animals
Roll up, roll up! It's time to take a front row seat at the Animal Olympics. See creatures from across the world compete to win a gold medal in some of the most amazing contests ever. Discover the highest jumpers, fastest swimmers and the highest flyers in the animal kingdom.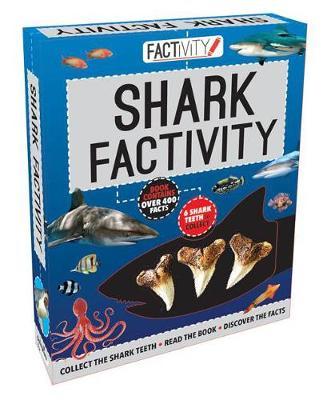 $25.00
NZD
Category: Animals
Journey inside the amazing underwater world of sharks in this Factivity kit! Learn hundreds of facts and complete tons of activities, puzzles, mazes, and more while you explore this Shark Factivity kit. Check out 6 awesome shark teeth included in this cool Factivity set. Collect the Shark Teeth. Read th e Book. Discover the Facts. ...Show more
$30.00
NZD
Category: Human Body
Can you imagine anything more gross than the human body? Seriously, inside and out, it is DISGUSTING! Blood and guts are bad enough, but there is so much more. We burp and fart. We secrete spit and snot and sweat. We pee! We poo! Everywhere we go, we're shedding bits of ourselves. Skin. Hair. Nails. And bodies are a breeding ground for germs, bacteria, fungus, lice and more. The Human Body Survival Guide will take you on a weird and wonderful journey and teach you everything you wanted to know about our bodies, and some stuff you didn't want to know! Ever wondered what the biggest organ in the body is? Whether your nose and ears continue to grow after you die? Or what a healthy poo looks like? Hold on to your insides . . . Here we GO! ...Show more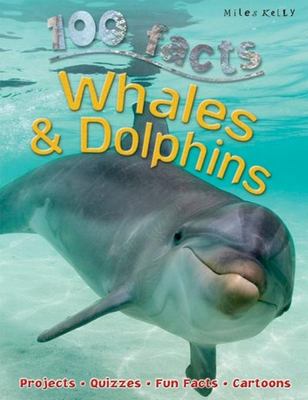 $8.00
NZD
Category: Sealife | Series: Little and Large Sticker Activity Books
Each of these exciting titles is crammed with 100 essential facts. Detailed illustrations encourage even the most reluctant of readers to become absorbed within each fascinating world of information. Quizzes are featured to test knowledge, as well as fun projects to get involved in.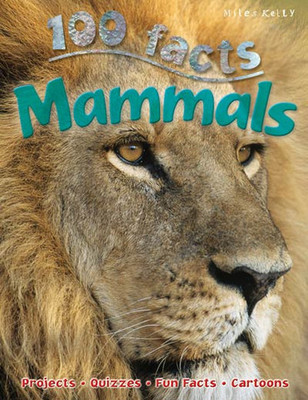 $8.00
NZD
Category: Animals | Series: 100 Facts
100 Facts Mammals covers key topics about the interesting lives of mammals with concise numbered facts. Each fact is accompanied by beautiful illustrations and photographs, which add visual meaning to the information for kids. This fantastic book is one of our bestselling animal books for children aged 7+.  ...Show more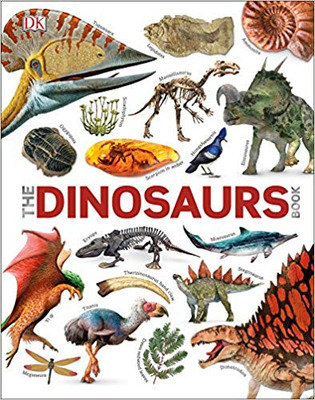 $30.00
NZD
Category: Dinosaurs
Everything you need to know about dinosaurs, pterosaurs, marine reptiles, and mammals in this stunning prehistoric encyclopedia for kids. With more than 1,000 images and fascinating facts, The Dinosaur Book brings young readers face-to-face with some of the most incredible creatures ever to exist. Using a range of full-colour images, including spectacular fossilised bones and realistic digital reconstructions, all forms of prehistoric life are covered. The Dinosaur Book includes important, recent prehistoric finds such as the amazing discovery of a 110 million-year-old dinosaur named Nodosaur as well as some of the remarkable feathered dinosaurs recently unearthed in China! Young readers can find out too, about the latest scientific discoveries that have changed the way we see these fascinating prehistoric animals - from new feathered dinosaurs to how and where they lived. ...Show more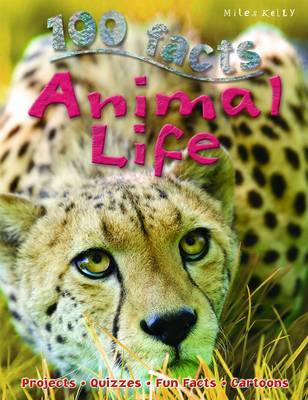 $8.00
NZD
Category: Animals | Series: 100 Facts
100 Facts Animal Life is bursting with exactly 100 mind-blowing facts, awesome images and fun activities to help children aged 6-10 years learn everything they need to know about the extraordinary lives of wild animals. Labelled diagrams showing inside the anatomies of key animal groups. Covers survival skills, predators and prey, and eggs and babies. Numbered facts enable kids to work methodically through the book, and allow you to see their progress. Synopsis - Product details100 Facts Animal Life covers key information for kids in easily-digestible, numbered facts. Every page features detailed illustrations and colourful photographs that bring the text to life, making this title the perfect children's animal book for ages 6 10 years. Topics covered in 100 Facts Animal Life: Learn how to define an animal group and spot individual features. Survival skills and habitats of animals such as skunks and armadillos. How animals became endangered through natural and manmade causes. 'I don't believe it' fascinating facts: The peregrine falcon is the fastest animal in the world. It dives down to catch its prey at speeds of up to 200 miles an hour! One colony of honeybees contains up to 50,000 bees in summer. To make one jar of honey, the bees have to travel the same distance as three times around the world! A great white shark has about 300 razor-sharp teeth in its mouth. Its jaws open wide enough to swallow a whole seal in one big gulp! Activities to make learning accessible and interactive: Make a food chain with paper and ribbons. Quiz question: How soon can a baby giraffe stand up after it is born? Make a monkey mask by decorating a paper plate with paper scraps and coloured pencils." ...Show more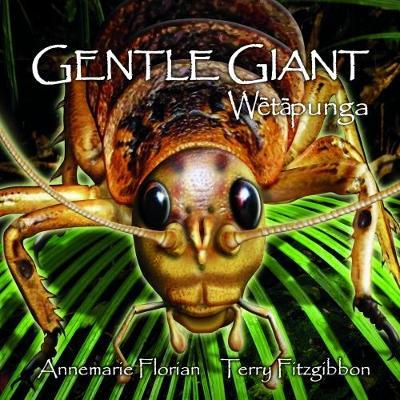 $20.00
NZD
Category: NZ Picture Books
Meet wetapunga, long-time resident of Gondwanaland, Planet Earth. Learn about the modest, unassuming lifestyle of this ancient insect -- what it eats, where it lives, how it keeps safe and defends itself. Intensely rich illustrations and a measured, poetic voice beautifully capture its real-life story. ...Show more
$40.00
NZD
Category: Bugs and Insects
Someone is overly fond of bugs: from tingly and tickly gnats to pleasingly prickly crickets. Who can it be? Includes information on insects. Includes a special section in the back with a first readers introduction to each creature. Elspeth is a freelance illustrator, designer and artist, living and work ing in Auckland, New Zealand. She has worked extensively in the educational publishing field but her first love is illustrating children's picture books. ...Show more