From Bubbles to Magnets, Chemistry to Physics
$19.00
NZD
Category: General Graphic Books
Meet our superheroes: - Binky, aka The Monotreme! - Worried Norman, once bitten by a radioactive croissant and now Pastry Person! - Letitia, an occasionally bossy science-wombat and genius inventor!   Together, they are the EnviroTeens and they are about to get very, very angry. Singleuse Plastic Brend an may have an evil plan to destroy all the world's turtles with his dastardly tur-tele-pooter but, believe it or not, there is something even more sinister than an angry plastic bag on a garbage island in the middle of the ocean ... Climate change! Oh no! The EnviroTeens will do anything to stop this impending disaster: scale slippery volcanoes, scurry through forests full of poisonous armpit monsters, even meet Senator Ian, the Climate Denialist Potato. But can three teenagers and a chicken save the whole world? Why not, nobody else is! Maybe they are in with a chance? I can't look, it's too exciting! A hilarious graphic novel about a group of teens who are determined to clean the planet and clear the air. A proportion of the publisher's profits will be donated to School Strike 4 Climate Australia. ...Show more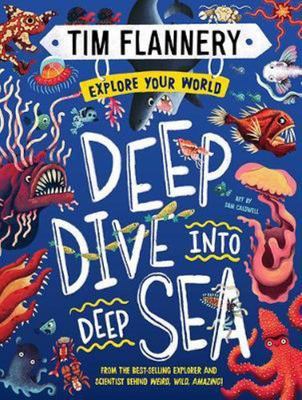 $30.00
NZD
Category: Sealife | Series: Explore Your World
Get ready to dive into the darkest depths of the sea with real-life explorer and scientist, Professor Tim Flannery. You might think you know about the ocean, but the deep sea is nothing like the beach. Things are WEIRD down there.  Who is the giant squid's mortal enemy? Can you see ghosts in the deep se a? Why would a sea cucumber have teeth on its butt? And what on earth is a headless chicken monster? Put on your SCUBA gear - you're about to find out!   From the author of the best-selling Explore Your World: Weird, Wild, Amazing!, this compendium will enthral and enlighten readers with bizarre facts and vibrant illustrations of the most incredible creatures hiding in the deep sea. Prepare to gasp, laugh and squirm in disgust! ...Show more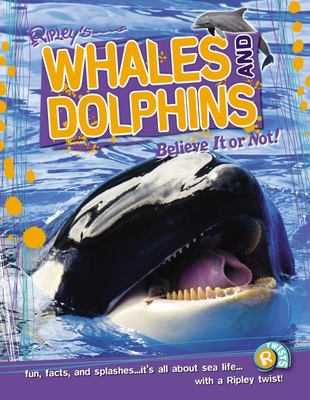 $10.00
NZD
Category: Sealife
This lavishly illustrated book will fascinate you with its incredible facts and full-colour pictures of whales and dolphins. Expect a wacky blend of stories and information with bite-size facts to amaze and delight your friends.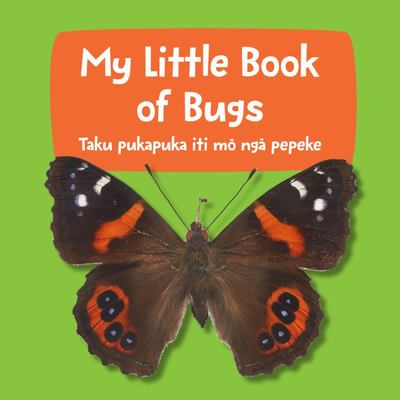 $20.00
NZD
Category: NZ Board & Cloth Books
A beautiful board book for New Zealand babies and their Whanau, featuring amazing photos of bugs in the Te Papa collection. In both English and te reo Maori, it is a perfect gift for any baby and will be well treasured.
$40.00
NZD
Category: Science
A visual introduction to our planet and society told through the history of our greatest inventions and the technology that has changed the world. In his signature playful style, Peter Goes illustrates the most fascinating technologies, from the first tools to the most specialized IT, from medical brea kthroughs to the creation of YouTube. He includes remarkable scientists and innovators and highlights lesser-known stories. A compelling history of technology from the Stone Age to the present day, from America to the Southern hemisphere and beyond. ...Show more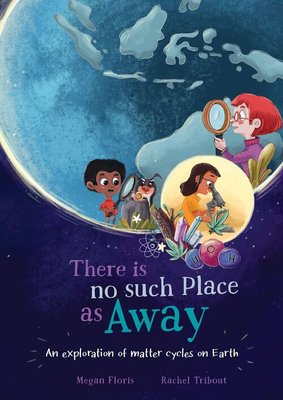 $25.00
NZD
Category: Earth Science
Soap, water, sandwiches and smoke - Where do they come from and where do they go? Join us on a journey of discovery as we explore the story of everyday things on Earth. Stories full of adventure, relationships, change and surprises. Stories with a past, a present and a future. The more we can learn abou t these stories the better we understand ourselves and the world around us. Come and see how 'things' move and change and find out if they really do go away? The simple, engaging text introduces children to the scientific concept of matter cycles on Earth. The beautiful and fun illustrations are packed with clues and the parent/teacher notes provide avenues to continue the exploration and develop a habit of mind for life cycle and living systems thinking. ...Show more
$23.00
NZD
Category: Environmental Issues
The main concern of young people is climate change and how to combat it. This is the only official handbook from Extinction Rebellion Youth and will help you to change your life and change the world for the better. Written by the coordinator of Extinction Rebellion Youth London, this is no greenwashing book - it's an important call to action. A manifesto for how young people can help to save the planet by questioning everything about modern life and acting upon their conclusions. This book will ask you to challenge everything - challenge government (protest and take peaceful action where necessary), challenge business (decide who you want to support, decide who you want to boycott), and above all to challenge yourself - how can you change your life to make a difference. Filled with stories, essays, slogans and inspiring illustrations, this book will cover consuming, actioning, boycotting, campaigning, striking, questioning, rewilding and reconnecting with our planet. ...Show more
$40.00
NZD
Category: NZ Non Fiction
A spectacular illustrated picture book exploring New Zealand's unique landscapes and its incredible wildlife by the award-winning author of Aotearoa: The New Zealand Story. Long before waka touched Aotearoa's shores, the land of the long white cloud was home to an array of creatures uniquely adapted to its environments and protected by its isolation. Encounter New Zealand's incredible wildlife in this spectacular visual exploration. Journey through ocean, sky and land to meet a marvellous range of organisms. Discover fascinating facts, and learn how we influence the survival of our living treasures. In this magnificent companion volume to Aotearoa: The New Zealand Story, Gavin Bishop weaves a compelling visual narrative of our land, our people and our wildlife - past, present and future. ...Show more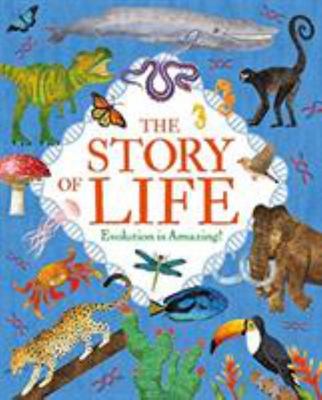 $28.00
NZD
Category: Earth Science
Where did the first cells come from? If we evolved from monkeys, why are there still monkeys? How did birds first take flight? Join us on a extraordinary journey through the history of life in this unique, beautifully illustrated book. Explore one of the most incredible ideas in modern science… how natu ral selection has given rise to the mind-boggling diversity of life on Earth today. ...Show more
Fish
by Brendan Kearney
$24.00
NZD
Category: General Picture Books
Meet Finn the fisherman and his dog, Skip, in this illustrated story book for young children that teaches them about plastic pollution and recycling. All Finn wants is to catch a nice, tasty fish for his dinner, but no matter how hard he tries all he seems to catch at the end of his fishing line is the rubbish that is polluting the sea . At the end of the day, Finn and his dog Skip go home with a boat full of rubbish, but their tummies are empty tummies. However, they soon find a way to put the rubbish they have found to good use... This book is the ideal introduction for children to the environmental concerns facing our oceans, featuring colourful illustrations and an engaging, light-hearted storyline, drawn and written by Brendan Kearney. Grown-ups and children will enjoy reading together and following the story of Finn and Skip with its ups and downs, and pointing out all the different pieces of rubbish that Finn catches in the ocean in the detailed illustrations. Young readers will love this picture book with a timely and ultimately uplifting message about protecting the world around us. ...Show more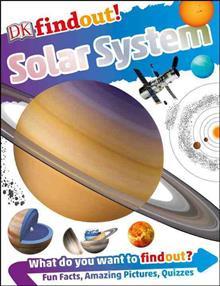 $10.00
NZD
Category: Astronomy | Series: DK Find Out!
From the creators of DK findout!, the free online resource for kids, comes an exciting new book series full of amazing images, incredible quizzes, and cutting-edge information kids need to know. The DK findout! series helps kids become experts on their favorite subjects from dinosaurs to space. Learning doesn't get more fun.Bring space down to earth with DK findout! Solar System. Take a trip across Mars, find out what the weather is like on Jupiter, and visit the International Space Station. See how the planets move, learn about the asteroid belt, and read up on the history of astronomy. Discover once and for all why Pluto is a dwarf planet.Pull out the special cover flaps to see extra information about space and take a quiz about everything in the book.Filled with vivid photography and out-of-this-world facts, DK findout! Solar System makes space fun and accessible for any budding astronomer or astronaut.Learn more about the solar system or anything else! at www.dkfindout.com, a free educational website for kids to have fun with information and to expand their knowledge. ...Show more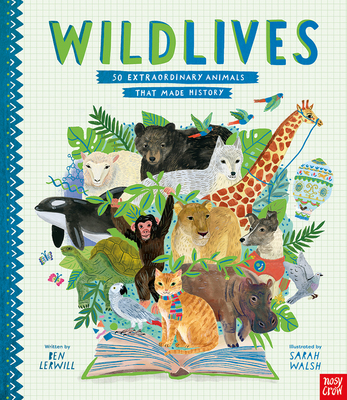 $40.00
NZD
Category: Animals
True tales of wild and wonderful lives to be treasured forever! In this fascinating and touching book, children can learn about 50 courageous creatures from around the world and throughout history. This captivating collection gathers heart-warming, surprising and often emotionally powerful stories of b ravery, discover and friendship. Featuring a range of animals - from heroes, helpers and adventurers to achievers and many more - young readers will discover some of the most famous and unforgettable animals of all time. Compelling and visually arresting in equal measure, this is the perfect introduction to just some of the amazing animals whose wild lives have made history. ...Show more