From Bubbles to Magnets, Chemistry to Physics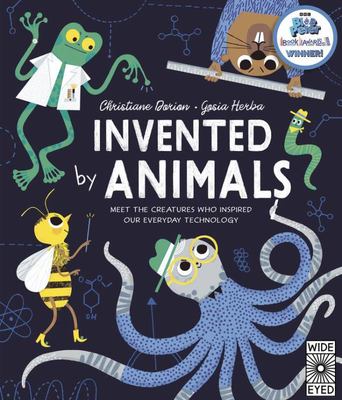 $28.00
NZD
Category: Animals
Humans think they invent everything, but the fact is, us animals have invented ways of solving problems, making unbelievable materials, ways of getting around and working out how to survive on our own for millions of years. In this book you will meet the animal inventors who have shared their super inve nting powers to make amazing things for humans. Often human scientists try and solve a problem or invent a new tool and they realise that animals have already invented it for them. In this book you will meet the animal inventors who have shared their super inventing powers to make amazing things for humans. We have invented ways of solving problems, making unbelievable materials, ways of getting around and working out how to survive on our own for millions of years. Sometimes when a human inventor gets stuck, they come to the animal kingdom to see if we can help them out. In this book you will meet the creme de la creme of animal innovators who have created or are in the process of inventing things that people use every day. Meet the shark who invented a pair of swimming shorts so fast, they were banned from the Olympic games. And meet the snail who has invented a house that stays cool inside even in the desert. ...Show more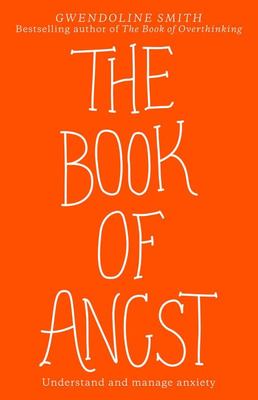 $25.00
NZD
Category: Teenage Issues | Reading Level: near fine
From the author of international bestsellers The Book of Knowing and The Book of Overthinking.   There's a lot of angst around these days. This heightened sense of fear, concern, insecurity and uncertainty can be overwhelming. Bestselling author of The Book of Overthinking and The Book of Knowing Gwen doline Smith explains what angst is and the ways in which deep anxiety can manifest. Gwendoline then drills down into social anxiety, which is often underdiagnosed but is one of the most common of the anxiety family. Using simple, clear language and humorous illustrations, Gwendoline gives detailed step-by-step advice on how to cope.   ...Show more
$27.00
NZD
Category: Social Issues
Lead the Way is your ultimate guide to activism and making systematic change, your way. Jean Hinchliffe is one of the key organisers of School Strikes 4 Climate, and in this book she shares her tools, stories and learnings from the movement with you. From identifying your cause to finding allies, planni ng a march, nailing your messaging, public speaking and working with the media, to the importance of self-care when you're on your activist journey, Lead the Way will guide you to start changing the world today. Teenagers are leading the way towards a better future and you can too.   ...Show more
$30.00
NZD
Category: Animals
This beautiful non-fiction picture book contrasts, month-by-month, some of the world's most-loved Northern and Southern Hemisphere animals and the ways the climates in those regions affect the way they breed, feed, adapt, hide and survive. In the Northern and Southern Hemispheres, animals deal with cha nging seasons in various ways. Whichever hemisphere they live in, they need to be able to read the sign of the changing seasons to survive. This beautiful nonfiction picture book tells the tale of life for some of the planets most-loved animals and what they're up to throughout the year. Each spread contrasts, month-by-month, some of the world's most-loved Northern and Southern Hemisphere animals. North and South marks a beautiful and engaging introduction to the natural world and conservation for young readers, with in-depth facts throughout and a full index and glossary adding interest for older readers. Gorgeous watercolour illustrations allow the animals to take their turn in the spotlight with a focus on movement and grace. Perfect for readers interested in viewing the world's animals and their activities in a new light. A range of local and international creatures makes for a book that will appeal to readers everywhere. ...Show more
$40.00
NZD
Category: Science
A visual introduction to our planet and society told through the history of our greatest inventions and the technology that has changed the world. In his signature playful style, Peter Goes illustrates the most fascinating technologies, from the first tools to the most specialized IT, from medical brea kthroughs to the creation of YouTube. He includes remarkable scientists and innovators and highlights lesser-known stories. A compelling history of technology from the Stone Age to the present day, from America to the Southern hemisphere and beyond. ...Show more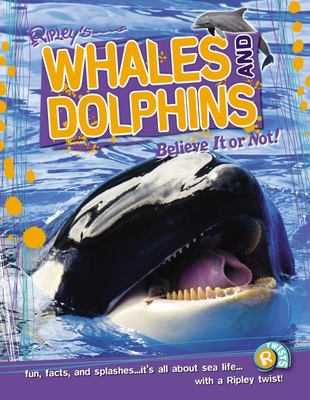 $10.00
NZD
Category: Sealife
This lavishly illustrated book will fascinate you with its incredible facts and full-colour pictures of whales and dolphins. Expect a wacky blend of stories and information with bite-size facts to amaze and delight your friends.
$30.00
NZD
Category: Human Body
WHY in the world do I have a belly button? And WHAT in the world does it do? WHEN in the world will my nose stop growing? And HOW in the world does my pee keep flowing? The human body is a fascinating piece of machinery. It's full of mystery, wonder and WOW. And every single human on the planet has one ! Join Guy Raz and Mindy Thomas, hosts of the mega-popular Wow in the World podcast, as they take you on a fact-filled adventure from your tongue to your toes, and all the guts in-between. Blending information, silliness, trivia and Wow-To experiments, Wow in the World: The How and Wow of the Human Body has everything you need to better understand your own walking, talking, barfing, breathing, pooping body of WOW! ...Show more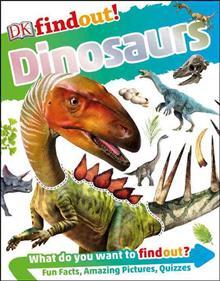 $10.00
NZD
Category: Dinosaurs | Series: DK Find Out!
From the creators of DK findout!, the free online resource for kids, comes an exciting new book series full of amazing images, incredible quizzes, and cutting-edge information kids need to know. The DK findout! series helps kids become experts on their favorite subjects from dinosaurs to space. Learning doesn't get more fun.Bring ancient history to life in DK findout! Dinosaurs. Which dinosaur is bigger than a car? Which dinosaur is smaller than a cat? Go back to the land before time to meet the dinosaurs. Visit the prehistoric world to see what dinosaurs ate, where they lived, and how they went extinct. Find out which time period your favorite dinosaur lived in and figure out in which one of the seven classifications of dinosaur it belongs.Learn which animals today are descended from dinosaurs and discover how fossils are made. Read up on paleontology and meet famous fossil hunters. Pull out the special cover flaps to see extra information about dinosaurs and take a quiz about everything in the book.Uncover amazing facts in DK findout! Dinosaurs. Filled with bright photography and quirky facts, this book is a colossal amount of educational fun!Learn more about dinosaurs or anything else! at www.dkfindout.com, a free educational website for kids to have fun with information and to expand their knowledge. ...Show more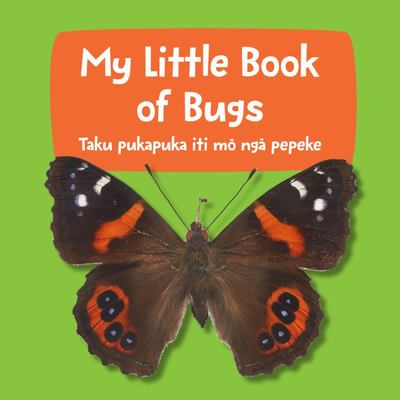 $20.00
NZD
Category: NZ Board & Cloth Books
A beautiful board book for New Zealand babies and their Whanau, featuring amazing photos of bugs in the Te Papa collection. In both English and te reo Maori, it is a perfect gift for any baby and will be well treasured.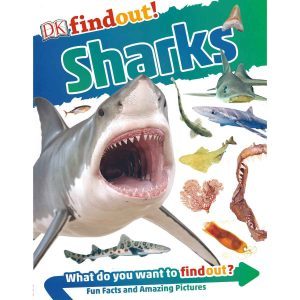 $10.00
NZD
Category: Sealife | Series: DK Find Out!
Under the sea, there are a lot of teeth and that is evident thanks to this incredible book that is all about the world of sharks! Dimensions: 215mm x 275mm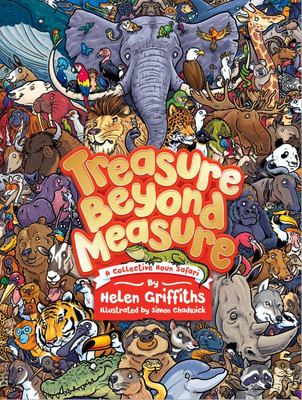 $20.00
NZD
Category: NZ Picture Books
If ever there was a trip you need to take, it's this Collective Noun Safari! Be entertained by the creatures and the words you'll encounter as you travel through the pages. Some are fierce. Some are funny. All are fascinating and each is precious to this planet. Yet, one extremely dangerous creature th reatens to steer the entire journey off-course. Ultimately, only YOU can determine the destination. ...Show more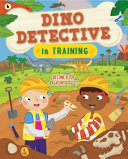 $20.00
NZD
Category: Dinosaurs | Series: In Training
Learn how to become a dino detective in this exciting title! Packed with bitesize information and fun facts about the age of dinosaurs and how we know so much about them. Dino Detective in Training will tell you all about the creatures that once roamed Earth - their habitats, how they survived, how they became extinct, and if dinosaurs are still alive today. ...Show more