From Bubbles to Magnets, Chemistry to Physics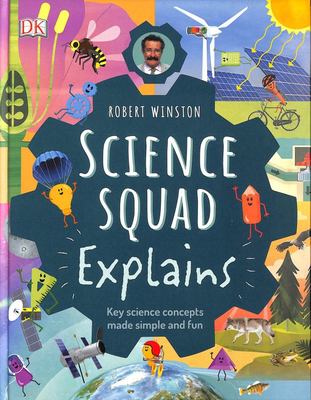 $30.00
NZD
Category: Science
Have you ever wondered what makes electricity? Or what's inside an atom? Or how high the Moon really is? Or what light is made of and why you need it? The Science Squad provides all the answers in this colourful, fact-packed and informative book, explaining more than 100 key STEAM concepts in a clear wa y that will appeal to children aged five and above.This is the perfect visual introduction to the key concepts children need to know about all things STEAM. Each topic is explained using illustrated characters that represent science, technology, engineering, art, and maths. The second book in the Science Squad series, Science Squad Explains is an essential read for young STEAM fans. ...Show more

$19.00
NZD
Category: Experiments
Can you whip up a potion to control the weather, or cast a spell to bewitch a werewolf? In Potions Class, children will discover the magic of science, without any intimidating potions masters looming over them! Young pupils can experiment and learn about chemical reactions, non-Newtonian fluids and oth er scientific principles, as well as making messy magic. Each project is explained simply and clearly, with step-by-step photography that makes each activity easy to follow. ...Show more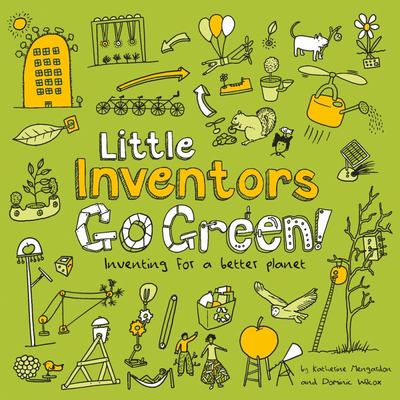 $25.00
NZD
Category: Environmental Issues | Series: Little Inventors
Get inventing for a greener planet! This book is full of ideas to help you come up with new inventions to make our world better. Can you think of an invention that would help protect animals? A new way to create energy? How to cool the earth down? No problem is too big or too small to invent for! Find o ut about banana-eating T-rex, canvas-spinning spiders, astounding trees, and many more cool facts about nature. Draw your own inventions inspired by children just like you. You never know, you could also become a Little Inventor and have your invention made real. ...Show more
$8.00
NZD
Category: Biology | Series: 100 Facts
100 facts about fossils. Read about how they are made, and the fossil-hunters who unearth them. With colour illustrations and quiz questions.
$35.00
NZD
Category: NZ Non Fiction
A must-have natural science activity book for young New Zealanders and their families.From experiments and observation to conservation and mindfulness, this appealing, activity-packed book stimulates curious minds and encourages children to relate to the natural world around them. Written by an expert m useum educator, its beautifully illustrated pages develop budding research skills, awareness of the environment, and understanding of the natural world. All sorts of learning styles are recognised here, with each activity being open to children who like to draw and those who like to write. The book's journal-like format and activities that range across the seasons make it a long-term and much treasured companion. Maori concepts and the themes present in Te Papa's award-winning Te Taiao | Nature natural history galleries are an integral part of the content. ...Show more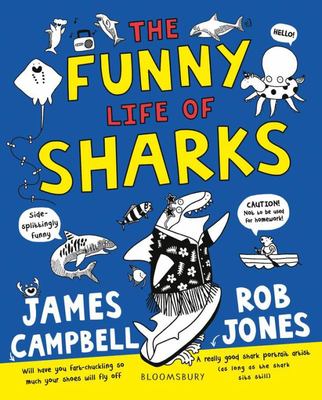 $17.00
NZD
Category: Sealife
Ever wondered why sharks have such a bad reputation? Are they dangerous, human-munching monsters? Or have we got it all wrong? In fact, only SIX people get attacked by sharks every year across the WHOLE WORLD. And how many sharks are eaten by humans every year? ONE HUNDRED MILLION! So maybe sharks are more afraid of us Take a deep dive into the ridiculously funny life of sharks (and some things that have nothing to do with sharks but are still splendidly funny) according to James Campbell, comedian extraordinaire. This face-achingly funny book will also teach you about great white sharks, tiger sharks and hammerhead sharks, just how incredibly old sharks are, and why sharks are SO important for the environment and how to look after them. So, whether you're seriously afraid of sharks or love them so much you want to invite a shark to your next birthday party, this HILARIOUS book is for you. Prepare to roll around the floor laughing with the snot-inducingly brilliant The Funny Life of Sharks, with face-achingly funny illustrations from Rob Jones. ...Show more
$30.00
NZD
Category: Environmental Issues
Our house is on fire - it's time to wake up to the climate crisis facing planet Earth before it's too late. Which countries generate the highest CO2 emissions? Which coastal cities are most vulnerable to rising sea levels? What will the polar ice caps look like in 10 years' time? Which countries have su ccessfully harnessed renewable energy sources? This unique graphic altas tells you everything you need to know about the current climate emergency, and what we can do to turn things around. Packed with facts and figures and more than 30 dynamic maps, Climate Emergency Atlas is clear and easy to understand, making it the perfect reference guide for all young climate activists. ...Show more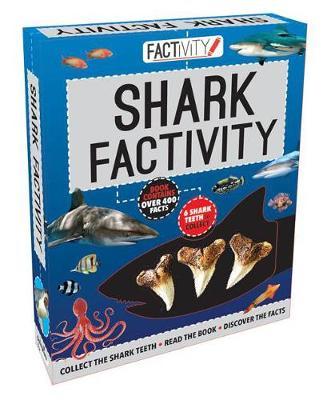 $25.00
NZD
Category: Animals
Journey inside the amazing underwater world of sharks in this Factivity kit! Learn hundreds of facts and complete tons of activities, puzzles, mazes, and more while you explore this Shark Factivity kit. Check out 6 awesome shark teeth included in this cool Factivity set. Collect the Shark Teeth. Read th e Book. Discover the Facts. ...Show more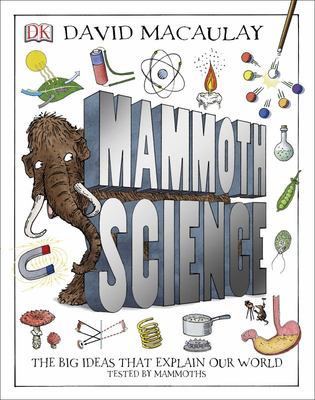 $30.00
NZD
Category: Science
David Macaulay's troupe of curious mammoths lead you through the basics of physics, biology, and chemistry in this unconventional and highly original guide to science. From the interior of an atom to the solar system and beyond, the mammoths seek to understand the science! These intrepid science demons trators will go to incredible lengths to educate and entertain. They wrestle with magnets to understand their powerful force, make mammoth models of different materials to explore what gives them mass, and step into an X-ray machine to reveal the bones beneath their woolly exterior. Observing and recording the mammoth's behaviour is bestselling illustrator David Macaulay, whose How Machines Work won the Royal Society Young People's Book Prize in 2016. Renowned for his ability to explain complex ideas with simple genius, Macaulay captures the oddball humour of his subject matter, making Mammoth Science the perfect introduction to scientific principles for the young and the young-at-heart. ...Show more
$30.00
NZD
Category: Human Body
Can you imagine anything more gross than the human body? Seriously, inside and out, it is DISGUSTING! Blood and guts are bad enough, but there is so much more. We burp and fart. We secrete spit and snot and sweat. We pee! We poo! Everywhere we go, we're shedding bits of ourselves. Skin. Hair. Nails. And bodies are a breeding ground for germs, bacteria, fungus, lice and more. The Human Body Survival Guide will take you on a weird and wonderful journey and teach you everything you wanted to know about our bodies, and some stuff you didn't want to know! Ever wondered what the biggest organ in the body is? Whether your nose and ears continue to grow after you die? Or what a healthy poo looks like? Hold on to your insides . . . Here we GO! ...Show more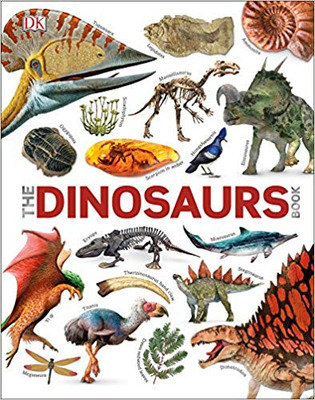 $30.00
NZD
Category: Dinosaurs
Everything you need to know about dinosaurs, pterosaurs, marine reptiles, and mammals in this stunning prehistoric encyclopedia for kids. With more than 1,000 images and fascinating facts, The Dinosaur Book brings young readers face-to-face with some of the most incredible creatures ever to exist. Using a range of full-colour images, including spectacular fossilised bones and realistic digital reconstructions, all forms of prehistoric life are covered. The Dinosaur Book includes important, recent prehistoric finds such as the amazing discovery of a 110 million-year-old dinosaur named Nodosaur as well as some of the remarkable feathered dinosaurs recently unearthed in China! Young readers can find out too, about the latest scientific discoveries that have changed the way we see these fascinating prehistoric animals - from new feathered dinosaurs to how and where they lived. ...Show more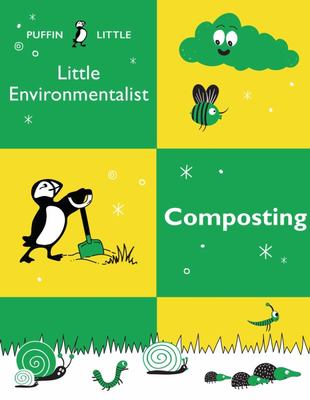 $16.00
NZD
Category: Environmental Issues
Just because we're LITTLE doesn't mean we can't learn BIG facts. Have you ever wondered how you could help save the planet? If you're a Little Environmentalist who is curious about composting, you're about to DELVE INTO THE DIRT with Puffin Little!