From Early Man to Nelson Mandela
$40.00
NZD
Category: Science
A visual introduction to our planet and society told through the history of our greatest inventions and the technology that has changed the world. In his signature playful style, Peter Goes illustrates the most fascinating technologies, from the first tools to the most specialized IT, from medical brea kthroughs to the creation of YouTube. He includes remarkable scientists and innovators and highlights lesser-known stories. A compelling history of technology from the Stone Age to the present day, from America to the Southern hemisphere and beyond. ...Show more
$30.00
NZD
Category: History | Reading Level: 9 YA
Set your sails east with this stunningly original new history of the world. Peter Frankopan, number one bestselling author and historian explores the connections made by people, trade, disease, war, religion, adventure, science and technology in this extraordinary book about how the east married the we st with a remarkable voyage at its heart - the journey along the Silk Roads. From ancient world laws laid down by King Hammurabi and the mighty Persian empire, to terrifying huns, the rise of Europe, two world wars and politics today, The Silk Roads moves through time and history sewing together the threads from different peoples, empires and continents into a phenomenal history of the globe. With stories from each and every corner of society, Frankopan's magnificent brand new text based on his literary triumph The Silk Roads, sumptuously illustrated by Neil Packer, is a must-have world history. ...Show more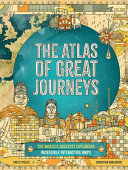 $40.00
NZD
Category: History
The Atlas of Great Journeysallows readers to follow in the footsteps of the most daring adventurers as they set out to explore the unknown. Fascinating original map illustrations show the world's greatest journeys, and lavishly illustrated fact pages tell the stories of each expedition - what dangers th ey faced, how long they travelled, and much more. As well as amazing illustrated maps and stories, this book has a unique Augmented Reality component that magically brings these journeys to life. Use your tablet or phone on each map spread to trace the routes they took and read about every stage of their journeys. ...Show more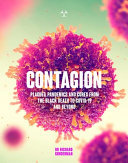 $37.00
NZD
Category: Biology
As the outbreak of a new and deadly form of coronavirus dominates headlines and triggers fear and global recession, now is a good time to reflect on the history and science of transmissible diseases. Behind every disease is a story, from the natural history of the disease and its course in the individua l, to the tale of the disease's description, discovery and treatment. From the impact of tuberculosis on English dynastic history to the makeup of our DNA; from the deadliest plagues of the ancient world to twenty-first century pandemics; and from the ravages of the Black Death to the discovery of antibodies, transmissible diseases have an incredible variety of tales to tell. Contagion explores some of the most notorious, grisly, and pernicious communicable diseases in history, revealing their hidden stories. In addition to discussing their symptoms, causes, prevention, and treatment, Richard Gunderman also discusses their impact on notable figures in history, nfrom soldiers to monarchs; the extraordinary contributions of the scientists and physicians who battled them; as well as their impacts on world history and human evolution. Here are the exploits of Edward Jenner, who invented the first vaccine; John Snow, the first person to study disease scientifically; Louis Pasteur, who established the germ theory of infection, along with a myriad other remarkable stories in the never ending struggle between humanity and disease. The narrative is brought right up to date with the desperate battle to stem the Covid-19 pandemic and discover a vaccine. Renowned medical expert Dr Richard Gunderman shows how disease has shaped the evolution of our species and, if we don't take the proper steps, may yet threaten our very existence on this planet. ...Show more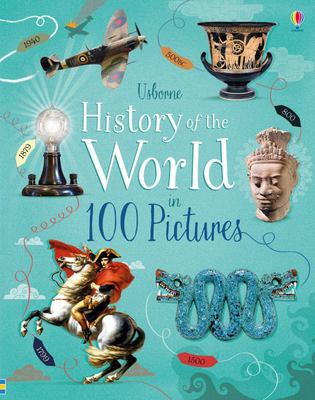 $23.00
NZD
Category: History
This stunningly presented history of the world covers.100 fascinating historical subjects, including Ancient Egypt, Alexander the Great, the start of Islam, the Aztecs, the French Revolution, the first computer, Albert Einstein and the Space Race. Each topic is brought to life by photographs, easy-to-re ad text and colourful, modern illustrations. ...Show more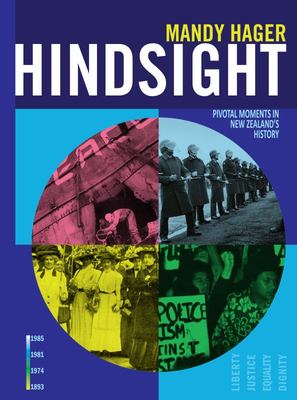 $40.00
NZD
Category: NZ Non Fiction
Four pivotal moments in New Zealand's history are examined through a variety of source materials and commentary that enlivens the event and describes its impact on our society and growth as a nation. Hindsight is a resource for all schools and libraries. These topics are linked to themes in the social sciences and history syllabus, Years 7 to 10. An authoritive and engaging text with high visual appeal. Buyers will also be given access to resources from our website that will be updated as required. For reading age 11+. Topics are: Votes for Women Pacific Island immigration and dawn raids The 1981 rugby tour The bombing of the Rainbow Warrior Includes a section on how to research topics safely in this era of 'fake news' and 'alternative facts'. ...Show more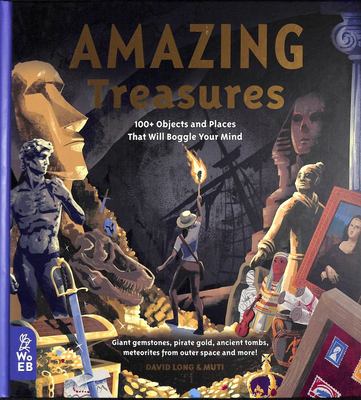 $37.00
NZD
Category: History
Discover 100 of the world's most extraordinary man made and natural treasures, objects and places Discover 100 of the world's most remarkable artefacts, most stunning artworks and most intriguing ruins in this beautifully illustrated book about Earth's treasures.Treasures both natural and manmade make a n appearance in a tour which stretches across thousands of years and all around the globe. Discover sunken wrecks loaded with pirate gold, the abandoned tombs of the world's most powerful rulers and even meteorites - treasures from outer space!A central gatefold offers a close-up look at the wonders hidden within the Forbidden City in China, while Blue Peter award-winning author David Long also addresses contemporary topics such as our threatened natural wonders and the ownership of cultural treasures. ...Show more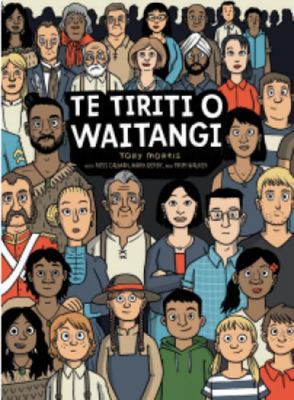 $20.00
NZD
Category: General Graphic Books
Ground-breaking full-colour graphic novel about Te Tiriti o Waitangi | The Treaty of Waitangi. This reorua (bilingual) graphic-novel-style flip book presents important information in a visually appealing and engaging way. The text (in both English and te reo Māori) and illustrations work together to pro vide readers with a calm, balanced presentation of a complex part of our history. Timelines, Treaty definitions and links to the Treaty in 32 languages provide the young reader with further options to learn and explore. Te Tiriti o Waitangi | The Treaty of Waitangi has been developed with help from the following people: Peter Adds, Hōne Apanui, Ian Cormack, Hinerangi Himiona, Jen Margaret, Dame Claudia Orange, Jock Phillips, Kate Potter, and Piripi Walker. ...Show more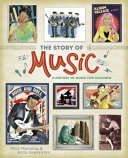 $35.00
NZD
Category: Music
A friendly and inspiring introduction to music history, telling the stories of the world's greatest musicians from Bach to Beyonce. The Story of Music begins with the early drums and flutes of our ancestors, which date back to the last icea age, through to the modern day. Mick Manning and Brita Granst röm take your on a tour of their personally selected music library which showcases the work of some of the world's most famous artists and few a less well-known ones. The musicians featured include Vivaldi, Bach, Beethoven, Mozart, Tchaikovsky, Ella Fitzgerald, Frank Sinatra, Chuck Berry; Aretha Franklin, Bob Marley, The Beatles, Bob Dylan, David Bowie, Blondie, Grandmaster Flash, Nicki Minaj, Beyonce as well as Bjork and Kraftwerk. The friendly text and illustrations help children to appreciate the music, highlighting interesting biographical details and picking out key details to spot. The book's large format means the music artwork is reproduced on a wonderfully impactful scale. This really is a book to give and treasure. The creative team of Mick Manning and Brita Granström are well-known for their ground breaking children's information books. Their many awards range the TES Information Book Award for What's Under the Bed? and the English Association Non-fiction award for Charlie's War Illustrated. ...Show more
$23.00
NZD
Category: Lift-the-Flaps | Series: Usborne See Inside
This title tells the wonderful, mysterious and often funny stories behind famous inventions. Flaps reveal lovingly detailed artwork to show the hidden workings inside inventions. Carefully researched text explains the differences between discovery, invention and innovation, and how these three aspects u nite. ...Show more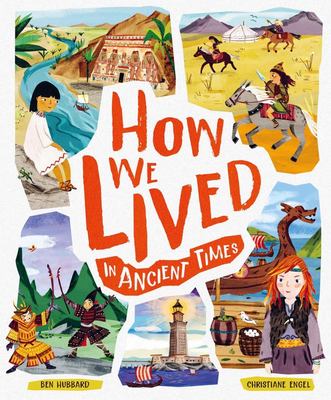 $28.00
NZD
Category: History
A fantastic new way to learn about the rich and varied cultures of the ancient world - see how everyday children used to live, eat, work and play. Full of stunning, detailed illustrations by renowned children's artist Christiane Engel.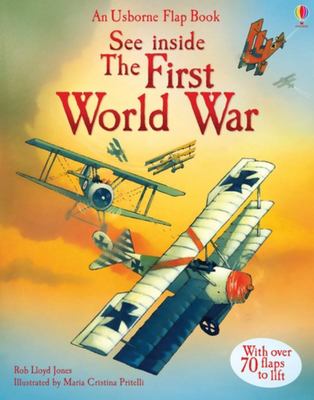 $23.00
NZD
Category: History | Series: See Inside
This is a fascinating flap book packed with essential information about the First World War, from the start of the conflict in 1914, to its resolution in 1918.