$25.00
NZD
Category: NZ Non Fiction | Reading Level: near fine
Wildbase Hospital in Palmerston North is a very special hospital for very special animals, and in this follow-up to the hugely successful How to Mend a Kea, author Janet Hunt focuses on the tales of three kiwi who have been treated there. The stories are fascinating and touching accounts of their differ ent experiences at Wildbase, and the innovative approaches to their treatment and rehabilitation that were needed to ensure their eventual return to the wild. Linked to the wider issues of kiwi conservation, these tales introduce readers to the challenges and triumphs of caring for New Zealand's unique national icon. Wonderful photos, a lively text and an engaging design all combine to make this a superb book. ...Show more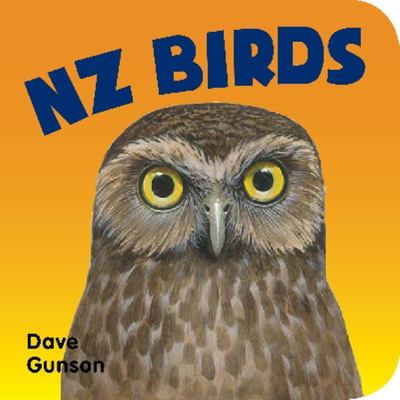 $15.00
NZD
Category: NZ Board & Cloth Books
Bright colourful illustrations make this board book a perfect introduction to the world of New Zealand birds for young children. Including sparrow, tui, fantail, red-billed gull as well as kiwi and kaka, children will recognise those found in their everyday environment and discover new birds further af ield. English and Maori names are included for each bird and an accompanying book, NZ Bugs and Critters is available for parents wanting to explore New Zealand wildlife with their children. Dave Gunson's engaging illustration style is a proven winner with children of all ages.    ...Show more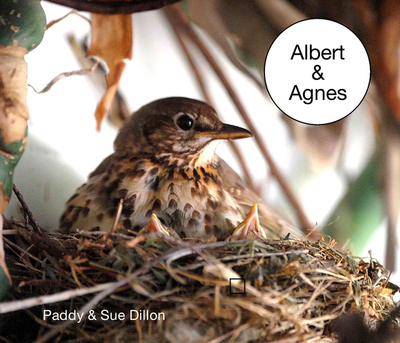 $29.00
NZD
Category: NZ Non Fiction
A pair of thrushes made a nest and raised four fledglings in a fruit salad plant at the end of our verandah. Paddy shot a series of photographs and Sue wrote the story. Children will love to see the progression in nature, of the making of a nest, to the exit of a fledgling.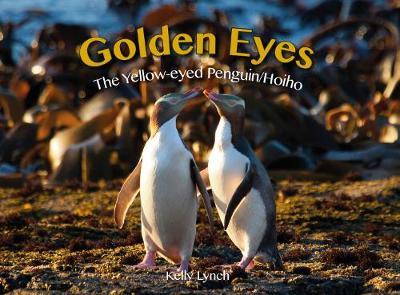 $20.00
NZD
Category: Birds
Golden Eyes is a yellow-eyed penguin/hoiho who lives at the bottom of the South Island of New Zealand. He makes his nest in the bushes at the base of a cliff. Every morning, Golden Eyes waddles down to the beach to fish for food. Golden Eyes is shy and prefers to live in secret . . . Read this book to learn all about the habits and behaviour of the yellow-eyed penguin/hoiho and what you can do to help protect these rare and special birds. ...Show more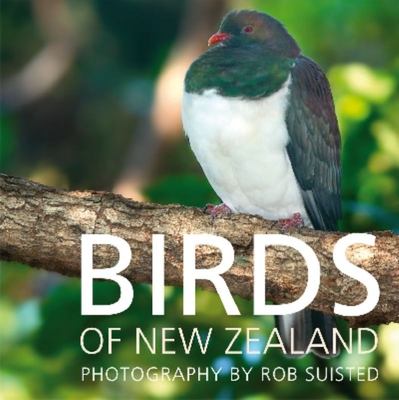 $28.00
NZD
Category: Birds
New Zealand boasts exceptional species of birds; a quarter of the birdlife lives nowhere else on the planet. With the concerted focus on bird recovery, through sanctuaries, the Department of Conservation and volunteer groups, native birds are abundant, and those struggling species are continually growin g in population. Rob Suisted has captured these beautiful birds in remarkable, vibrant photographs, with individual portraits and habitat shots. The four main habitats - forest, wetlands, sea and coast, and open country are introduced by Alison Dench's thoroughly researched text. Extended captions accompany each photograph. This attractive, colourful book is a wonderful expression of New Zealand's most interesting birdlife. ...Show more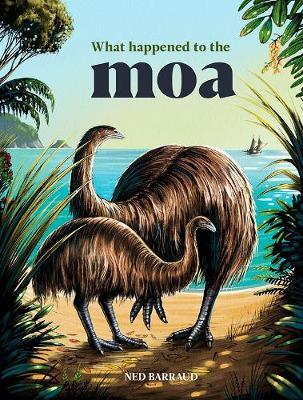 $20.00
NZD
Category: NZ Non Fiction
This children's book unravels the fascinating story of what happened to the moa, the legendary flightless bird of Aotearoa New Zealand.  In this gloriously illustrated book, Ned Barraud describes the nine different species of moa, ranging from a small bush moa just over a metre high, to the giant moa at 3.6 metres high.  It also covers where and how moa lived, and, tragically how they were wiped out within 200 years of Maori arriving in New Zealand. The book concludes with one of the last probable sightings of a moa, by a girl from a settler family in Fiordland in 1880. This book is for any child curious to learn more about our most remarkable bird. ...Show more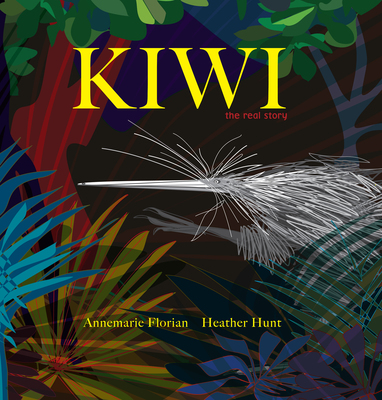 $20.00
NZD
Category: Birds
While the kiwi is often depicted as an endangered national symbol in need of our protection, this book takes a dramatically different route. Kiwi: the real story invites the reader into the secret night world of the North Island brown kiwi, illuminating the facts about its habitat, diet, courting, and p arenting. Beautiful illustrations accompany a story that can be read on two levels: for young children a bold rhythmic verse describes kiwi in action in the bush, while the non-fiction narrative provides older readers with added insight into kiwi biology and behaviour. The combination of verse, factual text and bold expressive pictures harmonise in a new and intriguing view of a bird we feel we know so well, yet have much still to learn about.  A collaboration between author Annemarie Florian and illustrator Heather Hunt, Kiwi: the real story offers a memorable reading experience for readers of all ages. ...Show more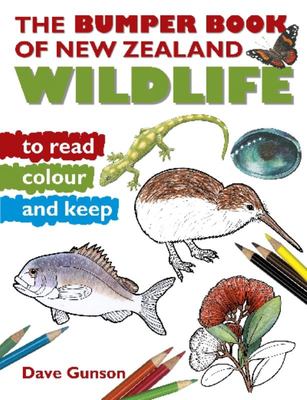 $23.00
NZD
Category: Colouring & Sticker Books | Series: Read, Colour and Keep
NOTE: THIS IS A COLOURING IN BOOK This wonderful bumper-size colouring-in book for children features simple black and white illustrations of wildlife from our present environment as well as the distant past, all ready to be coloured in. Each is accompanied by a sentence or two of basic explanatory text , and a full-colour insert will guide aspiring young artists as to natural markings and features, though as Dave says, it's just as much fun making up your own colour schemes! And the pages are even perforated, so that the completed drawings can be easily removed from the book and displayed with pride for friends and family to see. It's the perfect activity book to keep the children busy over the holiday season, and they'll love learning all about the creatures and plants of our natural world as they colour them in. ...Show more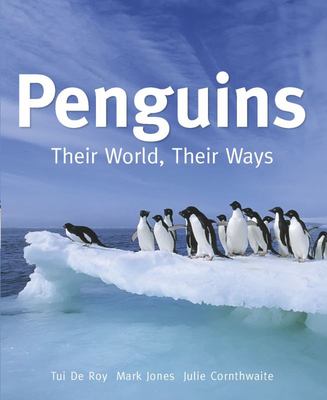 $40.00
NZD
Category: Birds | Series: Their World, Their Ways | Reading Level: Near Fine
Penguins are, perhaps, the most loved of birds. We've been fascinated by them for just about as long as we've known they existed. When penguins are on land, their actions appear to us so humorous and expressive that we can be excused for thinking we understand them perfectly, identifying with what looks like moods and foibles similar to our own. Little do we realise that their private lives are as complex and mysterious as that of any wild animal or that the bulk of their existence - in terms of time, space and survival skills - takes place very far from our prying eyes, hidden beneath the ocean waves. ...Show more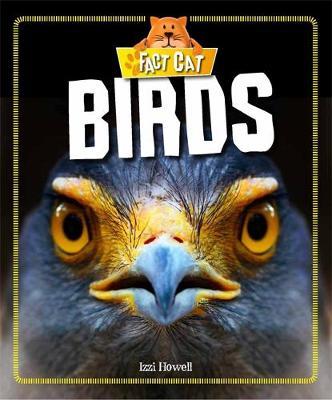 $23.00
NZD
Category: Birds | Series: Fact Cat
What makes a bird a bird? Read all about birds, find out where they live, how they breathe and what they eat. How are birds born and how do they grow and learn? A simple fun quiz helps readers recall what they have read. A perfect one-stop shop for help with homework assignments!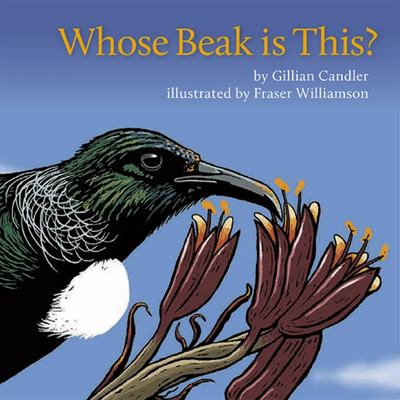 $25.00
NZD
Category: Birds | Series: Whose?
A picture book for 2-5 year olds, Whose Beak is This'lets children guess the identity of iconic New Zealand birds from the pictures of their beaks, while finding out some facts about the birds along the way.