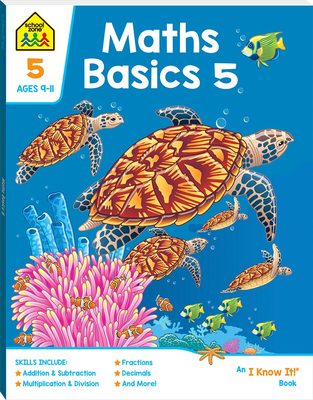 $10.00
NZD
Category: Mathematics | Series: School Zone
Prepare your child for maths success! Written and reviewed by a mathematics specialist, these proven activities teach and reinforce the maths skills children aged nine to eleven need most. The lessons in this workbook cover skills including solving maths word problems, drawing multiplication and divisi on problems, adding and subtracting fractions, solving two-step problems and logic puzzles, using graphs to understand information, and more. ...Show more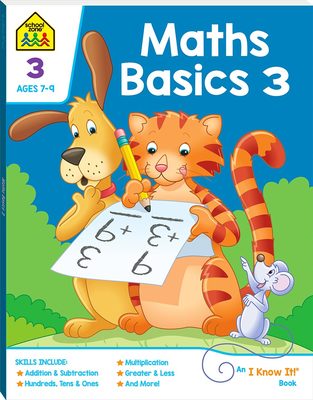 $10.00
NZD
Category: Mathematics | Series: School Zone
Prepare your child for maths success! Written and reviewed by a mathematics specialist, these proven activities teach and reinforce the maths skills children aged seven to nine need most. The lessons in this workbook cover skills including understanding and comparing three-digit numbers, addition and su btraction facts, adding and subtracting with two- and three-digit numbers, understanding multiplication facts to the fives, and more. ...Show more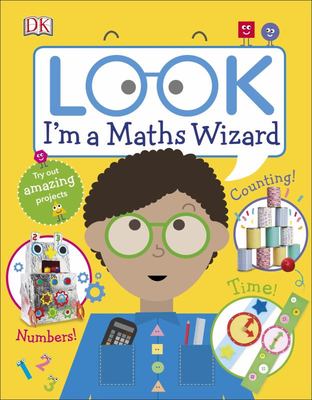 $18.00
NZD
Category: Mathematics
This playful preschool maths book will unleash your child's curiosity as they play their way through 20 amazing maths projects. Perfect for kids ages 3 to 6, Look I'm a Maths Wizard is full of activities to show young readers just how much fun maths can be. Children will discover that maths is in the w orld all around us and that they already have the tools they need to be magical maths wizards- an inquisitive mind, unlimited imagination, and super senses. Each step-by-step activity is hands-on and practical to encourage budding mathematicians to use their senses as they explore essential early years maths topics. They will discover the magic of numbers with number bugs, investigate addition by creating a hungry adding robot, learn about subtraction by playing skittles, craft 3D shape aliens, and even make a repeating pattern fruit wand. Covering a comprehensive range of maths topics, from counting and numbers, to shape and size, and measurements and time, this is the perfect first maths book. Every fun project features a mixture of bright photography and charming illustrations that support the easy-to-follow activity instructions. Look I'm a Maths Wizard gives little readers the opportunity to do what they do best- imagine, create, learn, problem solve, and play their way to maths magic! ...Show more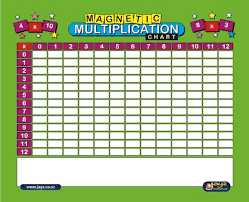 $24.00
NZD
Category: Educational Books
Help your child learn their times tables with the multiplication chart. Magnetic Learning Chart The magnetic multiplication chart has the times tables up to 12 x 12.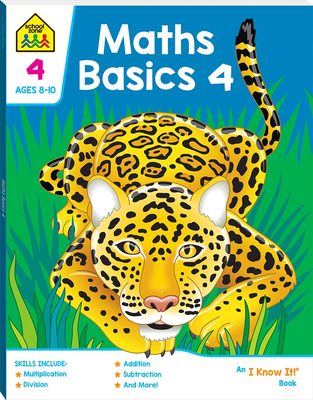 $10.00
NZD
Category: Mathematics | Series: School Zone
Prepare your child for maths success! Written and reviewed by a mathematics specialist, these proven activities teach and reinforce the maths skills children aged eight to ten need most. The lessons in this workbook cover skills including number fact families, adding and subtracting two-, three- and fo ur-digit numbers, adding and subtracting more than two numbers, rounding, place value, multiplication, division and more. ...Show more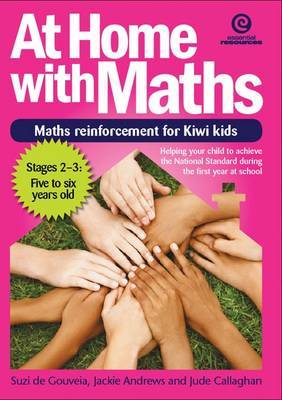 $13.00
NZD
Category: Educational Books | Series: At Home with Maths: Reinforcement for Kiwi Kids
A workbook with write-on pages. Here is an innovative series to help your child practise the maths skills they need to progress through the primary years. Written by experienced teachers, each book is based on the New Zealand Curriculum and aligned with the National Standards with activities that encour age learning at home and build confidence at school. The books' attractive, inviting presentation also offers a welcome bonus: your child will want to complete themReinforces maths concepts being learnt at school for Stages 2-3; based on NZ curriculum and supports achievement at the Year 1 National Standard. ...Show more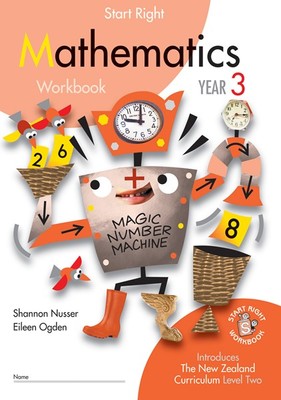 $25.00
NZD
Category: Educational Books | Series: Start Right Workbook
This workbook introduces Level Two of The New Zealand Curriculum, Mathematics and Statistics and supports learning for the Mathematics National Standards. It will suit 7-year-old and 8-year old students. It is divided into Number and Algebra, Geometry and Measurement and Statistics. Features easy to fol low, brief, clear explanations, worked examples and plenty of exercises and puzzles with answers in the back of the book. Footers on each page indicate the curriculum objective being covered. ...Show more
30-Second Numbers
by Niamh Nic Daéid; Christian Cole
$33.00
NZD
Category: Mathematics | Series: 30 Second
The successful 30-Second series tackles numbers, with experts on maths and data demystifying the essential numerical topics.    We know that we use numbers pretty often, some of us confidently, others reluctantly. But are we aware of just how essential they are to almost every decision we make? Counting and measuring when we're shopping, travelling, studying or playing are just the beginning; the applications of numbers are endless, from assessing variables and analysing data to the calculations and predictions of advanced artificial intelligence.     30-Second Numbers explores number categories, the science of measuring, how guesstimates work, and the visualisation of numbers, taking you behind the digits into the world of statistics, probability, risk and ratios. Numbers are our way of imposing order on the world, and each of the 50 topics here uses just 300 words and one picture to give you a sense of control, helping you to understand trends in statistical data, how algorithms are used and the methods involved in machine learning.    With this book, numbers need never be daunting again. ...Show more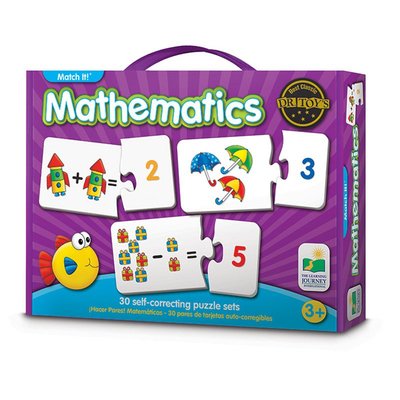 $26.00
NZD
Category: Jigsaws and Jigsaw Books
Learning numbers and basic math has never been this much fun. This colorful set of math puzzle cards provides children with an excellent introduction to number recognition, counting and basic addition and subtraction. The 30 puzzle cards feature 10 cards of counting, 10 cards of addition, and 10 cards o f subtraction. The puzzles are self-correcting - only cards with the correct answer will fit together. A fun way to learn basic mathematics. Recommended for ages three and up.  The Learning Journey Match It! Age: 3 years and up ...Show more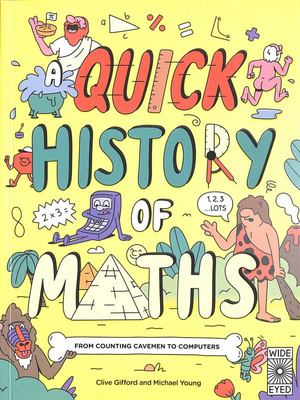 $23.00
NZD
Category: Mathematics
A Quick History of Maths is 43,000 years of mathematical discoveries packed into one book, plus lots of jokes.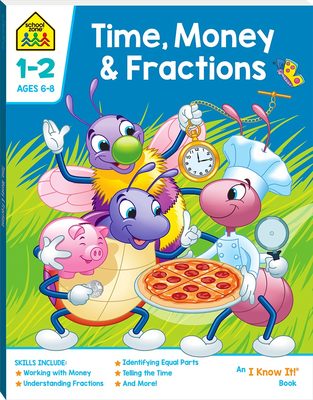 $10.00
NZD
Category: Mathematics | Series: School Zone
Learning about time, money and fractions can be challenging. The detailed instructions and clear examples in Time, Money & Fractions can build your child's confidence and understanding. The lessons in this workbook focus on counting and building maths skills by comparing amounts of money, understan ding fractions and telling the time using both analogue and digital clocks. ...Show more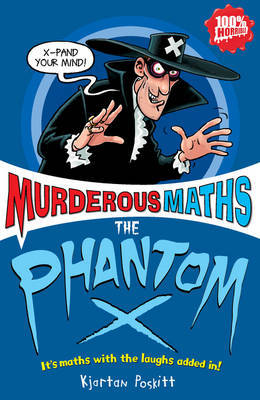 $8.00
NZD
Category: Mathematics | Series: Murderous Maths | Reading Level: 8-12yrs
Using a host of hilarious characters, Kjartan Poskitt presents all the tricks, tips and shortcuts to algebra they don't teach at school. Readers must pit their wits against Professor Fiendish in the Foul Formula Challenge, and Chainsaw Charlie and his gruesome gang discover that even the simplest maths can be murderous. But look no further: 'The Phantom' is here to banish algebraic agony-for good! ...Show more