Material World
The study of the composition, structure, properties and change of matter.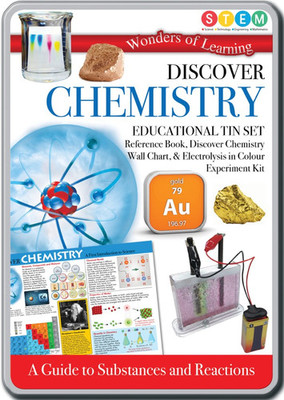 $26.00
NZD
Category: Chemistry
Kit includes a 32 page reference book, wall chart and an Electrolysis in colour experiment kit. This set provides a captivating insight into a variety of scientific ideas and theories about substances, their properties and reactions.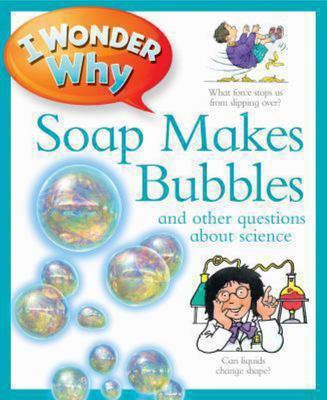 $15.00
NZD
Category: Chemistry | Series: I Wonder Why... | Reading Level: 5
This highly popular and long-running series has been revamped for a new generation of readers, with a clean, crisp redesign and colourful covers. The series explores questions that young readers ask about the world around them in an unrivalled child-friendly style. The conversational format is perfect f or delivering solid information in a natural, amusing and imaginative way. ...Show more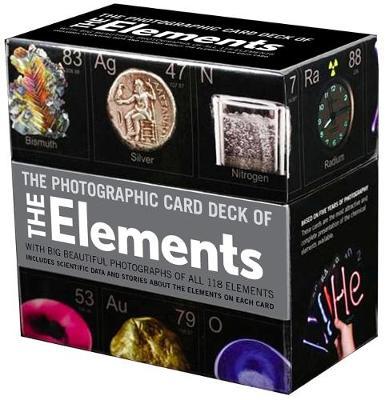 $37.00
NZD
Category: Chemistry
This companion to the category best-selling book The Elements is a beautiful card deck featuring all 118 elements in the periodic table. One element per card appears as a full-size image on the front and fascinating information about the element on the back. This is the most detailed and beautiful set o f reference cards ever produced on the subject of the periodic table. The front side of each 127 x 127 mm card shows a full-size photographic image of the element, while the reverse gives scientific information including atomic weight, density, melting and boiling point, valence and the percentage of the element found in the universe, the earth's crust, the oceans and in man. ...Show more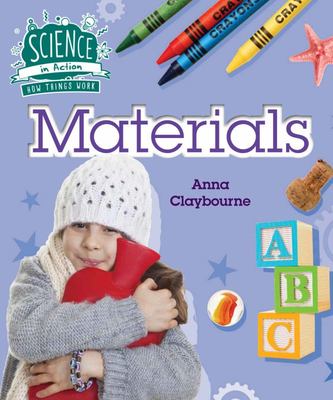 $15.00
NZD
Category: Chemistry | Series: Science in Action
Find out what makes ice melt and which materials are the strongest plus much, much more in this fascinating first introduction to the basics of physics. Packed with fun activities that will get children thinking about the everyday science around them, this guide uses scientific experiments to show how different materials work. An ideal first introduction to core Key Stage 1 science topics, combining clear and simple explanations with hand-on activities to encourage children to think about how the things around them work. Also includes a glossary to explain tricky terms plus parents and teachers' notes to help take the learning further. ...Show more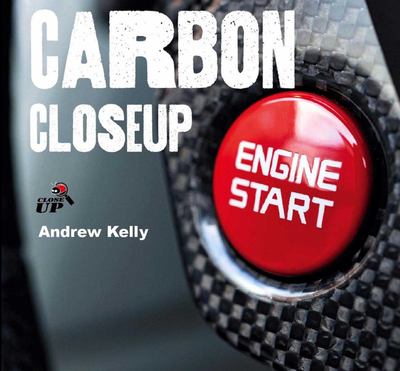 $21.00
NZD
Category: Chemistry | Series: Close Up
It is hard to imagine that diamonds and coal are both made from the same element - carbon. Take a closer look at this amazing substance,and the many ways it is used. Discover how it makes our lives possible, and how our use of it could threaten Earth.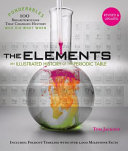 $35.00
NZD
Category: Chemistry | Series: Ponderables
NEW EDITION includes a 12-page removable fold-out Timeline History of the Periodic Table that's been updated through 2017, as well as an updated chart of the elements which includes the four latest additions to the Periodic Table (Tennessine, Nihonium, Moscovium, and Oganesson).
$35.00
NZD
Category: Chemistry
In this paperback edition of the beloved second book in Theodore Gray's bestselling (1.5 million copies) Elements trilogy, Gray demonstrates how the elements of the periodic table combine into the molecules that form the things that make up our world.   Molecules is the second book in the million-copy bestselling Elements trilogy. In Molecules, Theodore Gray takes the next step in the story that began with the periodic table in his best-selling book, The Elements: A Visual Exploration of Every Known Atom in the Universe (2015) and culminated with the publication of Reactions: An Illustrated Exploration of Elements, Molecules, and Change in the Universe (2017). Here, he explores through fascinating stories and trademark stunning photography the most interesting, essential, useful, and beautiful of the millions of chemical structures that make up every material in the world.   Gray begins with an explanation of how atoms bond to form molecules and compounds, as well as the difference between organic and inorganic chemistry. He then goes on to explore the vast array of materials molecules can create, including: soaps and solvents; goops and oils; rocks and ores; ropes and fibers; painkillers and dangerous drugs; sweeteners; perfumes and stink bombs; colors and pigments; and controversial compounds including asbestos, CFCs, and thimerosal.   Big, gorgeous photographs, as well as diagrams of the compounds and their chemical bonds, rendered with never before seen beauty, fill the pages and capture molecules in their various states.   It's the perfect book for his loyal fans who've been eager for more and for anyone fascinated with the mysteries of the material world. ...Show more
$30.00
NZD
Category: Science | Reading Level: Children's - Grade 3-4, Age 8-9
Did you ever wonder why some insects can walk on water? Or how the Ancient Egyptians made mummies? Are you curious about why a guitar sounds different from a flute? Gather some everyday materials from around your home and find out the answers with these 50 kid-approved science activities from CSIRO. The activities cover electricity and magnetism, sound and light, heat and motion, water and gases, living things, shapes and our planet Earth. Each activity has a simple list of materials required, and uses simple step-by-step instructions and drawings to enable you to create exciting and interesting reactions, experiments and inventions. Fast facts and quiz questions will help you test your knowledge, and you'll also find an explanation of the science behind each activity, along with examples of how each principle works in the real world. Discover more about the world of science by making:* Dancing slime* Rubbery bones* A ping pong ball shooter* Ghastly ghostly photos* Fizzy dinosaur eggs* A lemon battery ...Show more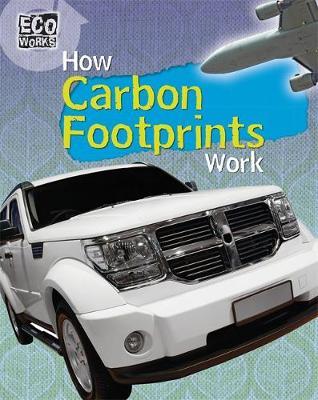 $13.00
NZD
Category: Chemistry | Series: Pocket Eyewitness
A brand new science book for kids joins this hugely successful mini-encyclopedia series that packs a whole lot of information into your pocket. Discover all the major elements of the periodic table, arranged in chapters according to their group, including alkaline earth metals, lanthanides, and noble ga ses. Every important element - from hydrogen via carbon, oxygen, and gold to oganesson (that's element number 118) - is presented here. Each element is featured in its own catalogue-style entry, with a photo of the element in its raw state or in use; a caption explaining important information ranging from where it's found to its main uses; and a fact list presenting the key data, including the date of discovery and all atomic information as found on the periodic table. Plus there are stunning full-page photos showing elements as you have never seen them before - perhaps inside machinery that you can't normally delve into; or in stunning macro photography that reveals microscopic details invisible to the human eye. The style of the Pocket Eyewitness series is perfect for all children, from reluctant readers who can easily digest the key points through to budding Marie Curies and Louis Pasteurs who want to know more about the most essential particles on the planet. ...Show more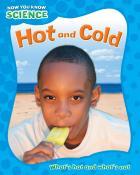 $22.00
NZD
Category: Chemistry | Series: Now You Know Science
What is hot and what is cold? The sun is hot, an ice lolly is cold. Hot and Cold looks at how we use hot and cold things every day, how we keep warm and how we keep cool. Lively text, colourful pictures and fun puzzles help you to learn all about hot and cold. Part of the series Now You Know Science - 6 titles that cover fun science topics. ...Show more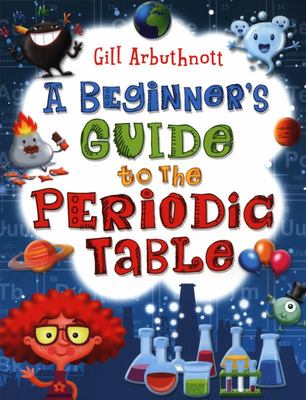 $23.00
NZD
Category: Chemistry
A Beginners Guide to the Periodic Table is a mind-blowing guide to the elements that make up the periodic table. By linking each element to a story, wacky science analogy or fascinating fact, Gill creates a unique first reference to the periodic table. From smelly sulphur and exploding hydrogen to why S tevie Wonder is blind and everything in between, Gill seamlessly explains the mind-boggling 92 elements which will make you look at the periodic table in a whole new light!??Packed full of eye-catching illustrations and fantastic explanatory diagrams, prepare to be amazed by the most wacky and informative first introductory to the periodic table ever! Packed full of eye-catching illustrations and fantastic explanatory diagrams, prepare to be amazed by the most wacky and informative first introductory to the periodic table ever! ...Show more