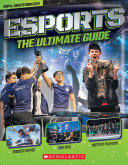 $19.00
NZD
Category: Computing & IT
An insider's guide to the world of eSportsall games rated T for teen or younger. This includes all the biggest and best competitive games and eSports teams and players from little league to stadium-filling championships, including a deep dive into all the top games, leagues, players and more. It also in cludes beginner tips and tricks for each of the top games, like Overwatch, League of Legends, Minecraft, Rocket League, Dota 2, Fortnite, PUBG, Call of Duty and more, while using real players' strategies and tactics to win. ...Show more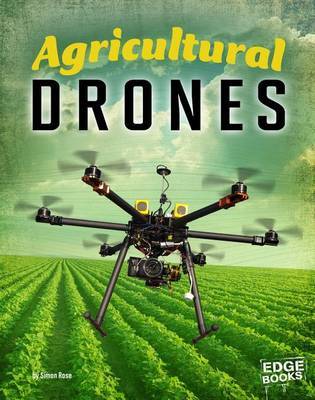 $16.00
NZD
Category: Technology & Industry | Series: Edge Books
Farm fields can span hundreds of acres. With so much area to cover, checking crops and livestock can be difficult. But with an agricultural drone, this job becomes much simpler. Young readers will discover how drones help farmers maximize efficiencies and bring abundant harvests.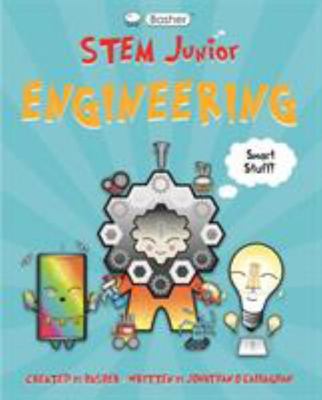 $18.00
NZD
Category: Technology & Industry
Meet STEM Junior, a little character with some big ideas and a bunch of supersmart engineering friends. Have you ever wondered how a bridge stays up, or how your texts get from one end of town to the other, or how your raincoat keeps you dry? Well, you're in the right place. Basher's STEM Junior: Engine ering is packed with 40 vibrant personalities who are just itching to spill the beans. Let them tell you all about themselves and you'll be a top engineer yourself in no time. And that's not all: "Top Engineer" boxes bring characters from the history of technology to life; "Great Inventions" panels reveal some of the world's greatest engineering breakthroughs; "Applying Science" boxes explain key practical uses; and "Say What?" boxes put key vocabulary right where you need it. With over 100 of Simon Basher's unique illustrations, Basher's Stem Junior: Engineering will help give 7- to 9-year olds a solid foundation in the key topics that make up the core STEM subject of engineering. ...Show more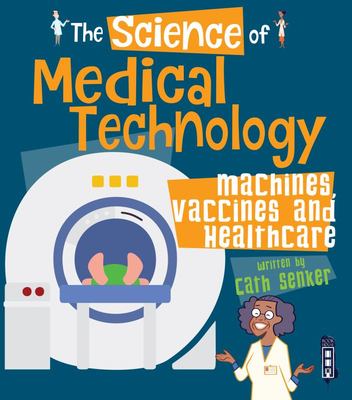 $22.00
NZD
Category: Technology & Industry | Series: The Science Of...
This fascinating guide to the ever-growing potential of medical technologies combines fact-packed, easy-to-read text with colourful and quirky illustrations. From an exploration of how new devices are helping to spot early signs of illness to a discussion of how vaccinations have helped to eradicate dev astating diseases, it is an eye-opening introduction to the miraculous power of preventative and curative medicine.Each spread has multiple entry points, including an introductory paragraph, illustrations and side panels such as Fascinating Fact, Can You Believe It?, and Try It Yourself, which provide additional information and handy advice. ...Show more
$23.00
NZD
Category: General Graphic Books | Series: Maker Comics
Lena, Mason, Abner, Rocky, and Esther only have one thing in common: They're crazy about cars. A few of them already have their driver's licenses. And even though Rocky and Esther are too young to drive, they still have a lot questions. In Car Club, Ms. Gritt has all the answers. When is the best time t o check the oil? How do you change a tire? And why is Mason's car making that squeaky noise? Before you get behind the wheel, learn what's going on underneath the hood. Follow along as Ms. Gritt covers all the basics of preventative maintenance and roadside repairs. Colorful diagrams illustrate the inner workings of complex parts and systems. With Maker Comics: Fix a Car!, you can keep your automobile in tip-top shape! ...Show more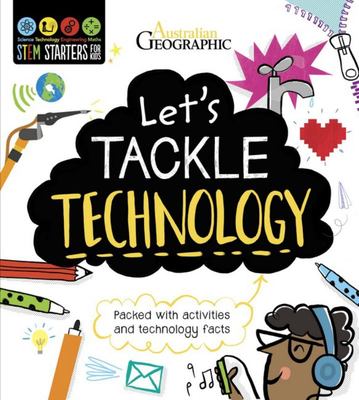 $18.00
NZD
Category: Technology & Industry
Have fun learning how scientists and engineers have used knowledge and innovation to shape the modern world. Discover what happens when you flush a toilet or pick up the telephone. And put your thinking caps on to answer questions and riddles, draw pictures and create maps around subjects such as the in ternet and satnav. This is a terrifically technological treat. ...Show more
$20.00
NZD
Category: Computing & IT
Minecraft Earth is the latest worldwide mobile gaming phenomenon. Now you can get ahead of the game with Everything You Need to Master Minecraft Earth, the essential guide to the Augmented Reality spin-off. You don't have to travel far to take your on-screen builds into the real world--learn how to craf t amazing structures in your own living room, backyard, and beyond. This unofficial book contains everything you need to master the game, including: Tips on how to build up your collection of blocks, mobs, and rare items by finding Tappables. Build Plate ideas that will help you to craft incredible small-scale Augmented Reality structures with your friends--before placing them life-size into the real world. Hints on how to master Minecraft Earth Adventures, in which you can explore a Minecraft AR structure, solve tricky puzzles, or battle hordes of Minecraft mobs in the world around you. A complete guide to all the mobs you'll meet, including the new types developed specifically for Minecraft Earth. ...Show more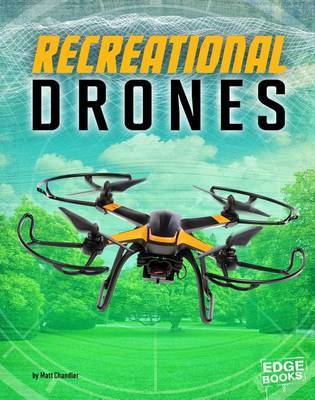 $16.00
NZD
Category: Technology & Industry | Series: Edge Books
Helicopters and airplanes aren t the only aircraft launching to the skies anymore. Thousands of recreational drones are launched every day. Whether owners make their own drones or buy them, recreational drone use shows no signs of slowing down. Young readers will learn all about these UAVs and the rules those flying them need to follow." ...Show more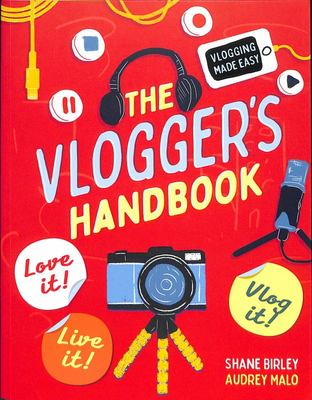 $25.00
NZD
Category: Technology & Industry
This fun, comprehensive guide to vlogging delivers the skills and tips you need to get started, produce a professional look, develop your skill level, and cultivate your creativity. With a fresh, stylish design and bite-sized text and project prompts, this is a no-nonsense approach to learning about: Setting up and uploading a vlog Inspiration for what to vlog about How to storyboard a vlog Lighting and props Advanced video skills Editing your vlog Adding sounds and effects Building an audience Making your vlog pay Internet and social media safety guidance Throughout the book, Q&A panels feature successful young vloggers who give their own personal tips and stories about how they got started. Your own vlogging success comes next! ...Show more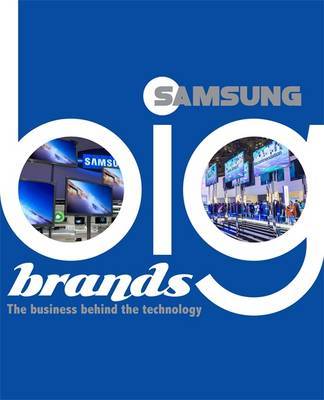 $24.00
NZD
Category: Technology & Industry | Series: Big Brands
Find out how Samsung grew from a small food export company to become the manufacturer of so many of the must-have gadgets in just 50 years. This title looks at: * Some of the brightest business minds behind Samsung's meteoric rise * How the company consistently stays at the cutting edge of technological innovation * The marketing and PR strategies that have built Samsung into the powerful brand it is today From Samsung's battle with Sony to what the future could hold for the tech company, this is a fascinating look at Samsung, and the technology industry as a whole. ...Show more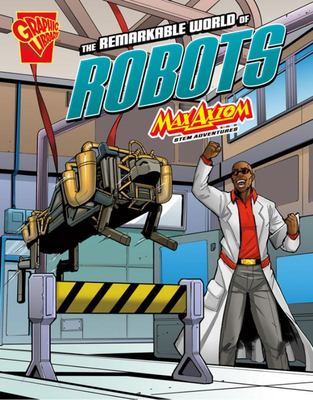 $18.00
NZD
Category: Technology & Industry | Series: Stem Adventures
Join super scientist Max Axiom as he explores the technology behind and everyday use of robots in our world. Science and engineering content central to the STEM Initiative comes alive in full-color graphic novel format. Max's adventures make it all fun!