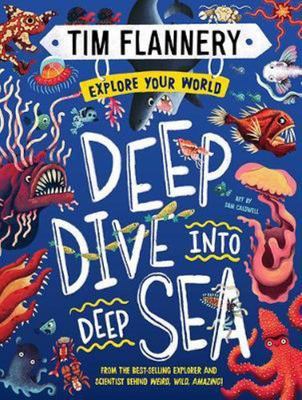 $30.00
NZD
Category: Sealife | Series: Explore Your World
Get ready to dive into the darkest depths of the sea with real-life explorer and scientist, Professor Tim Flannery. You might think you know about the ocean, but the deep sea is nothing like the beach. Things are WEIRD down there.  Who is the giant squid's mortal enemy? Can you see ghosts in the deep se a? Why would a sea cucumber have teeth on its butt? And what on earth is a headless chicken monster? Put on your SCUBA gear - you're about to find out!   From the author of the best-selling Explore Your World: Weird, Wild, Amazing!, this compendium will enthral and enlighten readers with bizarre facts and vibrant illustrations of the most incredible creatures hiding in the deep sea. Prepare to gasp, laugh and squirm in disgust! ...Show more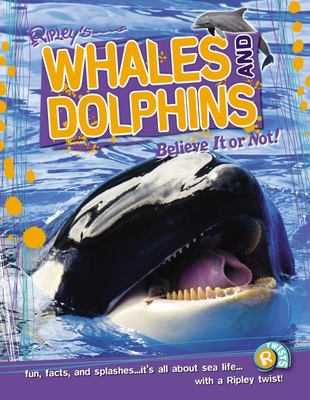 $10.00
NZD
Category: Sealife
This lavishly illustrated book will fascinate you with its incredible facts and full-colour pictures of whales and dolphins. Expect a wacky blend of stories and information with bite-size facts to amaze and delight your friends.
$13.00
NZD
Category: Sealife | Series: It's All About... Ser.
Dive into the exhilarating world of this deadly, deep-sea predator in It's all about... Snappy Sharks! Find out who's who in the shark world, how predator sharks hunt their prey, which shark weighs more than three adult elephants, and so much more. Packed with detailed photography, the latest bite-size facts, and a free audio download, this book has everything a shark mad kid could need. It's all about... is a collectable series filled with up-to-date stats and facts about a wide range of hot topics, including animals, history, technology and vehicles. Each book comes with a free audio download so your child can take their book wherever they go, as well as glossary that's perfect for teaching and learning. Check out the other titles in the It's all about... series and see if you can collect them all! Edit ...Show more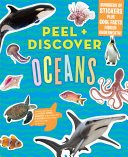 $22.00
NZD
Category: Colouring & Sticker Books
Introducing an exciting new addition to the series that makes learning stick! In Oceans, meet an amazing diversity of species, from the shorebirds that patrol the beaches to the anglerfish and other bizarre creatures that lurk in the depths. And did you know that scientists believe the ocean may be hom e to as many as two million types of animals unknown to humans? Includes six sticker pages with tons of colourful stickers. Peel them off to discover the fascinating fun facts underneath! The stickers can then be used to decorate and personalise the twenty activity pages. When all of its stickers have been removed, each sticker page transforms into a beautifully designed full-colour fact sheet. ...Show more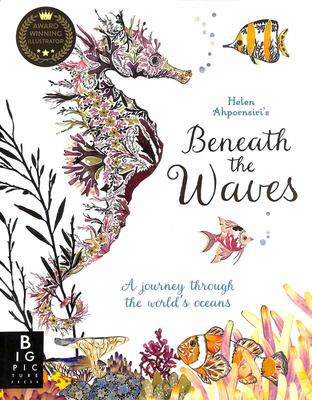 $23.00
NZD
Category: Sealife
The world's oceans are brought to life in art made from hand-pressed seaweed and coastal flowers. Take a journey through the oceans of the world in this beautiful book, made entirely from hand-pressed plants. Artist Helen Ahpornsiri transforms silky seaweeds, feathery algae and bright coastal blooms i nto playful penguins, scuttling crabs and schools of silvery sharks. Turn the page to explore each corner of the oceans, from hidden rock pools to the darkest depths. Marvel as plants transform into marvellous creatures, and discover the magic and beauty that lies beneath the waves... ...Show more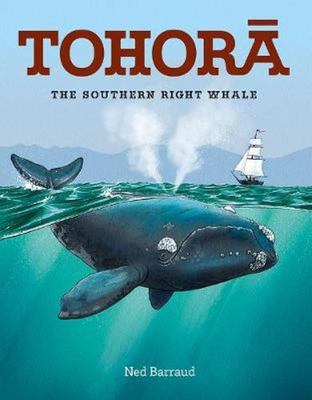 $20.00
NZD
Category: NZ Non Fiction
Once, the mighty tohora, or southern right whale, was a common sight in winter off the coast of Aotearoa. But it proved to be an easy target for the 19th-century whalers, and was soon driven to the edge of extinction. In the 20th century, however, it became a protected species, and once commercial whali ng was virtually stopped, the southern right whale made a comeback. Ned Barraud recounts this moving story in this beautifully illustrated book, a heartening and optimistic tale for every New Zealand child. ...Show more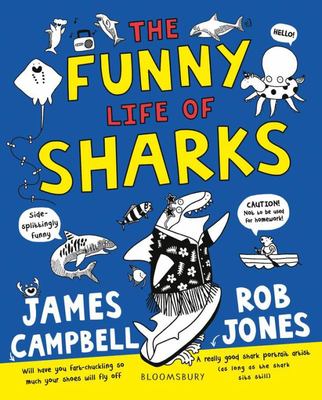 $17.00
NZD
Category: Sealife
Ever wondered why sharks have such a bad reputation? Are they dangerous, human-munching monsters? Or have we got it all wrong? In fact, only SIX people get attacked by sharks every year across the WHOLE WORLD. And how many sharks are eaten by humans every year? ONE HUNDRED MILLION! So maybe sharks are more afraid of us Take a deep dive into the ridiculously funny life of sharks (and some things that have nothing to do with sharks but are still splendidly funny) according to James Campbell, comedian extraordinaire. This face-achingly funny book will also teach you about great white sharks, tiger sharks and hammerhead sharks, just how incredibly old sharks are, and why sharks are SO important for the environment and how to look after them. So, whether you're seriously afraid of sharks or love them so much you want to invite a shark to your next birthday party, this HILARIOUS book is for you. Prepare to roll around the floor laughing with the snot-inducingly brilliant The Funny Life of Sharks, with face-achingly funny illustrations from Rob Jones. ...Show more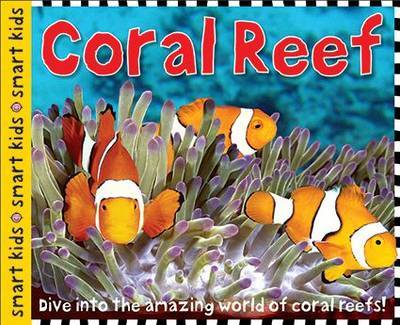 $13.00
NZD
Category: Sealife | Series: Smart Kids
Children can dive into the oceans to discover shimmering shoals of fish, colourful corals, deadly reef predators and more in this new Smart Kids book. Packed with incredible facts, and featuring amazing underwater photography. Ideal introduction to the bustling underwater world of the coral reef.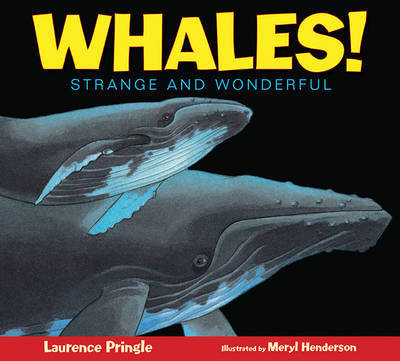 $19.00
NZD
Category: Sealife | Series: Strange and Wonderful
Whales are among the world's most captivating creatures. The humpback whale can grow up to fifty feet in length. The blue whale is a giant that can grow to a length of one hundred feet. Its tongue weighs as much as an elephant! Yet all whales aren't enormous, and there are many kinds, from the beluga, w ith its white skin, to the narwhal, with its seven-foot-long tusk. Join Laurence Pringle as he introduces a variety of whales and describes efforts to save these magnificent creatures from extinction. With bold, realistic illustrations by Meryl Henderson, this journey to the undersea world unveils the mysterious world of these mammals in the ocean. ...Show more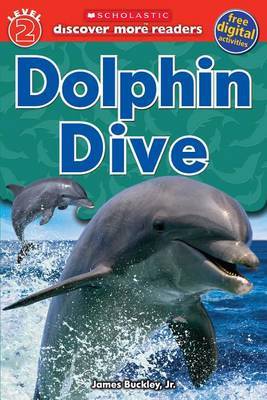 $13.00
NZD
Category: Sealife | Series: Discover More Readers Level 2
A level 2 reader in the Scholastic Discover More program. This book combines appealing natural history facts about dolphins' anatomy and life cycle with new information about their behavior. There are charming stories about how dolphins interact just like little kids do--caring, sharing, and sometimes d isagreeing! A free downloadable digital book features fun text-based questions and activities, plus audio and video enhancements. Vetted by an editorial board including Common Core Standards experts. ...Show more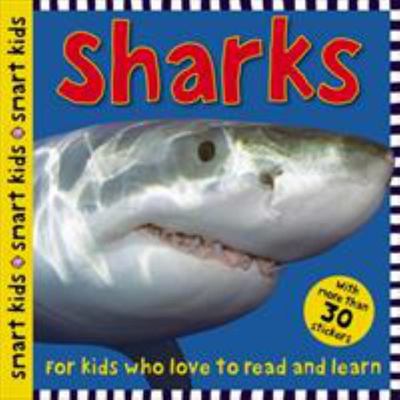 $6.00
NZD
Category: Sealife | Series: Smart Kids Sticker Activity
Dive into Smart Kids Sharks and take an underwater journey of discovery into the amazing world of these fascinating creatures of the deep.Ideal for helping children in early primary with school projects, this reference book is filled with full-colour photographs and incredible facts about each animal, s uch as how big each creature is and their danger rating.With over 30 stickers just for fun, this paperback book is a must-have for kids who are interested in the world around them. ...Show more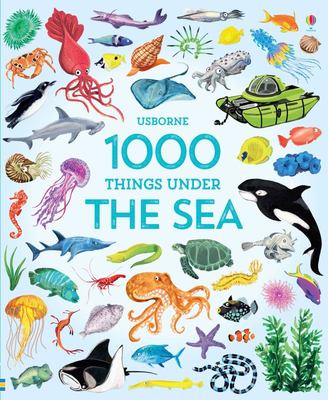 $23.00
NZD
Category: Sealife | Series: 1000 Pictures
This beautifully illustrated picture reference book contains exactly 1000 fascinating things that can be found in our seas and oceans. From crabs on the seashore to deep sea creatures, enormous whales, colourful jellyfish and even undersea machines, every page is full of things for children to discover. ...Show more