Planet Earth & the Environment
Ecology, Geology, Volcanology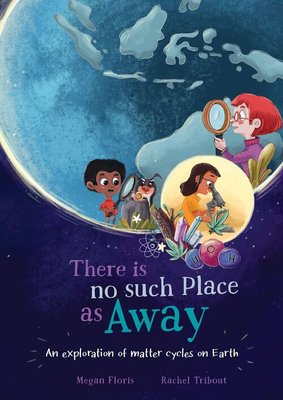 $25.00
NZD
Category: Earth Science
Soap, water, sandwiches and smoke - Where do they come from and where do they go? Join us on a journey of discovery as we explore the story of everyday things on Earth. Stories full of adventure, relationships, change and surprises. Stories with a past, a present and a future. The more we can learn abou t these stories the better we understand ourselves and the world around us. Come and see how 'things' move and change and find out if they really do go away? The simple, engaging text introduces children to the scientific concept of matter cycles on Earth. The beautiful and fun illustrations are packed with clues and the parent/teacher notes provide avenues to continue the exploration and develop a habit of mind for life cycle and living systems thinking. ...Show more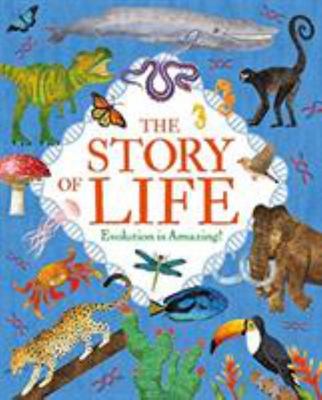 $28.00
NZD
Category: Earth Science
Where did the first cells come from? If we evolved from monkeys, why are there still monkeys? How did birds first take flight? Join us on a extraordinary journey through the history of life in this unique, beautifully illustrated book. Explore one of the most incredible ideas in modern science… how natu ral selection has given rise to the mind-boggling diversity of life on Earth today. ...Show more
$23.00
NZD
Category: Lift-the-Flaps | Series: See Inside | Reading Level: Children's - Grade 1-2, Age 6-7
This is a lift-the-flap book that introduces readers to the science of weather. The work is filled with facts from how hurricanes and floods happen to how global warming is affecting the Earth's climates.
$16.00
NZD
Category: Environmental Issues
Learn about the dangers of single-use plastics and pick up tips on what you can do to help through teenage activists Amy and Ella. This environmental book will teach young activists about the dangers of plastic pollution and climate change, but also to help them find their voice. Amy and Ella want thei r book to help young readers shout about the issues they are passionate about and inspire them to become young activists in their own right. Filled with facts about the dangers of plastics, as well as tips on what you can do to help, it's the ultimate practical guide to ridding the world of single-use plastics from two young activists. ...Show more
$23.00
NZD
Category: Lift-the-Flaps | Series: Usborne Look Inside
What is the earth made of and what goes on beneath the surface? This non-fiction lift-the-flap book features bold illustrations, simple explanations to complex questions and over 60 flaps to lift. An introduction to geology and geography for young children.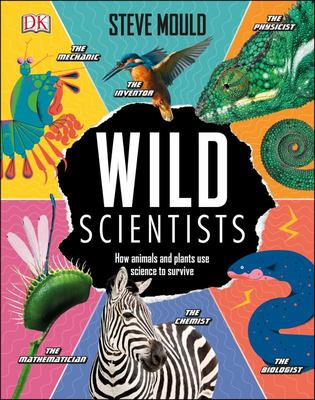 $24.00
NZD
Category: Earth Science
A look at animals and plants from the point of view of their amazing scientific adaptations. Join bestselling author Steve Mould to uncover nature's greatest scientists, engineers, and mathematicians from plants that can count to architect insects. If you thought all scientists wear white coats and wor k in labs, think again! Meet amazing engineers, such as the spiders who build immense webs stretching over rivers; funky physicists, like the bats that can see with sound; and surprising chemists, such as the corpse flower that smells like smelly socks to attract insects to pollinate it! The science behind each genius adaptation is explained clearly in Steve Mould's trademark humorous style and you'll be amazed by nature's solutions to some of the world's trickiest problems. Additional biomimicry pages even show where we've copied nature to improve our own science and engineering, such as the streamlined nose of bullet trains, modelled on the shape of a kingfisher's beak. ...Show more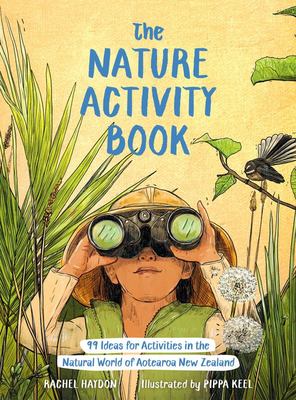 $35.00
NZD
Category: NZ Non Fiction
A must-have natural science activity book for young New Zealanders and their families. From experiments and observation to conservation and mindfulness, this appealing, activity-packed book stimulates curious minds and encourages children to relate to the natural world around them. Written by an expert museum educator, its beautifully illustrated pages develop budding research skills, awareness of the environment, and understanding of the natural world. All sorts of learning styles are recognised here, with each activity being open to children who like to draw and those who like to write. The book's journal-like format and activities that range across the seasons make it a long-term and much treasured companion. Maori concepts and the themes present in Te Papa's award-winning Te Taiao | Nature natural history galleries are an integral part of the content. ...Show more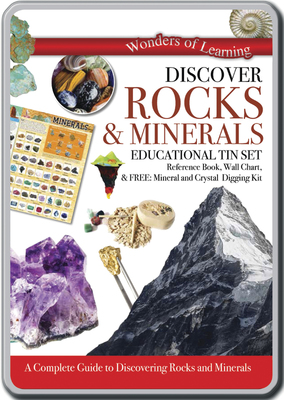 $23.00
NZD
Category: Earth Science
A Complete Guide to Discovery Science Take your learning on the go with this easy to transport mini science tin! Discover the wonders of the earth's geology with this fun filled introduction to Rocks and Minerals. This set introduces the fundamental properties of rocks, minerals, crystals and fossils. F eatures: Educational tin set includes A5 size full colour reference book. Fold out the A2 size full colour poster. Also includes a minerals excavation kit Suitable for ages 5 & up ...Show more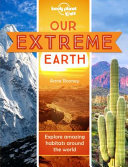 $23.00
NZD
Category: Earth Science
From the otherworldly landscapes of the Atacama Desert to the thundering Victoria Falls in Zimbabwe, journey to jaw-dropping habitats around the world and learn about the people and creatures that have adapted to living in such extreme environments. With mind-blowing facts to be amazed by, incredible ph otographs throughout and advice on protecting ecosystems for future generations, this book is a fantastic and entertaining read for children. From the world's highest sand dunes in Iran's inhospitable Lut Desert, the hottest place on Earth, to the world's only marine iguanas in the remote and volcanic Galapagos Islands, writer Anne Rooney charts a course to some of the planet's most unique ecosystems. Accompanied by incredible full-colour photographs throughout, kids will stumble upon lush rainforests, mighty mountains, scorched deserts and much more. From the kaleidoscopic corals of the Great Barrier Reef to untouched tropical rainforests in Papua New Guinea, no corner of our extreme earth is left unturned! About Lonely Planet Kids: Lonely Planet Kids - an imprint of the world's leading travel authority Lonely Planet - published its first book in 2011. Over the past 45 years, Lonely Planet has grown a dedicated global community of travellers, many of whom are now sharing a passion for exploration with their children. Lonely Planet Kids educates and encourages young readers at home and in school to learn about the world with engaging books on culture, sociology, geography, nature, history, space and more. We want to inspire the next generation of global citizens and help kids and their parents to approach life in a way that makes every day an adventure. Come explore! ...Show more
$23.00
NZD
Category: Lift-the-Flaps | Series: See Inside
Delve deep into the mysteries of Earth's geography to reveal the hidden secrets of life on our planet. The text includes double page spreads on mountains, deserts, the oceans, the atmosphere and icy landscapes such as Antarctica, each one with flaps to lift to reveal scientific and natural history infor mation. ...Show more

$20.00
NZD
Category: Earth Science | Series: Acorn Seasons
"Books in this series introduce emergent readers to the four seasons. In Summer, children are taken on a tour of things they can see in summer including typical summer activities and changes in the natural world. Beautiful photos, very simple repeated text, high frequency and decodeable words and strong photo-to-text matching make this a perfect book for early readers to enjoy"--Provided by publisher. ...Show more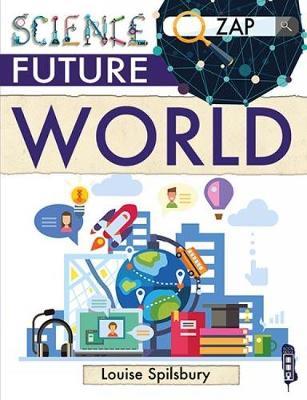 $20.00
NZD
Category: Earth Science | Series: Zap! | Reading Level: From 7
The Zap! series is packed with clear information and photographs to help children explore the scientific fields of biology, physics, chemistry and geology. In Future World children can learn about amazing scientific developments that will revolutionise the world and our everyday lives.