$20.00
NZD
Category: Film, Media & Gaming | Series: Minecraft
Guide to Minecraft Dungeons is a companion to the game, created especially for heroes who intend to vanquish the Arch-Illager and his evil illager minions. This book contains strategy tips for all the malicious mobs you'll need to defeat, hints about where to look for helpful items and treasure, an in-d epth look at each unique dungeon environment and what you'll find there, combo ideas for weapons, armour and artefacts to suit different play styles, and insider info from the team who created Dungeons. With insider info and tips from the experts at Mojang, this is the definitive guide to Minecraft Dungeons. ...Show more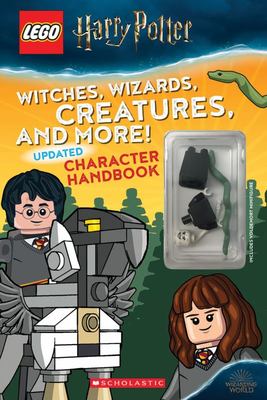 $17.00
NZD
Category: Film, Media & Gaming
This updated edition is the complete, all-encompassing guide to everything LEGO(R) Harry Potter! Read all about your favourite characters, like the famous Boy Who Lived and the gutsy Ginny Weasley, and discover the magical secrets about characters like Bellatrix Lestrange, Sirius Black, and You-Know- Wh o. Packed with loads of fun facts from the famous Harry Potter films. ...Show more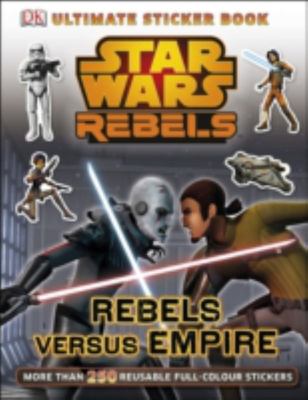 $8.00
NZD
Category: Film, Media & Gaming | Series: Star Wars Rebels
This is an action-packed sticker book guide to the universe of Star Wars Rebels. Star Wars Rebels[trademark]: Rebels Versus Empire Ultimate Sticker Book is a companion sticker book to the new adventure from the Star Wars franchise, the animated television series Star Wars Rebels[trademark]. Set between the events of Star Wars: Episodes III and IV, the Ultimate Sticker Book contains over 500 stickers depicting the exciting fight against the Empire that continues in Star Wars Rebels[trademark]. Enjoy new adventures and new stories from the Star Wars[trademark] universe, following the escapades of a band of young rebels. Including epic battles, interesting characters and exciting vehicles that Star Wars Rebels[trademark] fans have grown to expect, the Ultimate Sticker Book is released to coincide with the premiere of the television series. With Star Wars Rebels[trademark]: Rebels Versus Empire Ultimate Sticker Book there's a galaxy of sticker fun to be had. ...Show more
$20.00
NZD
Category: Film, Media & Gaming | Series: Mojang Minecraft Guide to...
Now that you've mastered the Overworld, the time has come to brave the perilous Nether and End dimensions. But survival will be even more difficult here and you'll need to up your game if you want to make it back to the Overworld in one piece.   The official Minecraft Guide to the Nether and the End wil l help you survive as you navigate new terrain, discover new hostile mobs and attempt to collect unique materials. Learn how to kill fire-resistant mobs in the Nether and repurpose Nether fortresses, then master the art of defeating the ender dragon and explore the outer islands of the End dimension. With insider info and tips from the experts at Mojang, this is the definitive guide to exploration and survival in Minecraft. ...Show more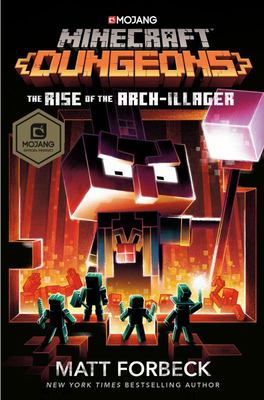 $26.00
NZD
Category: Middle Fiction
____________________________ Learn the tragic origins of the wicked Arch-Illager in this official Minecraft novel, a prequel to Minecraft Dungeons! Brave heroes have banded together to take a perilous journey through the war-torn Overworld to defeat the Arch-Illager and his formidable army. But how did that army come to be? And just where did the Arch-Illager come from? The terrible truth behind the Arch-Illager is that he never asked for ultimate power. Known as Archie, this little Illager is bullied by his fellow Illagers and mistrusted by fearful Villagers. Archie only ever wanted a place to call home, but he finds himself shunned by all. As he wanders through deep forests and up craggy mountains, he stumbles upon a dark cavern--with a sinister secret waiting inside. Archie discovers an object that whispers to him promises of power: the Orb of Dominance. With it, Archie realizes he can wield incredible magic and reshape a world that turned its back on him. All he needs to do is exactly what it tells him . . . After all, it's called the Orb of Dominance for a reason, right? But is it named for the way Archie uses it--or is it using him? ...Show more
$35.00
NZD
Category: Film, Media & Gaming
The essential guide for any Pokémon fan, this updated and expanded encyclopedia contains eight Pokémon regions and newly discovered characters. Revisit unforgettable moments in Ash's journey to become a Pokémon Master. Travel from Kanto to Kalos, Johto to Sinnoh and not forgetting Alola and new region, Galar! Get to know Trainers, old and new as they guide Ash through his adventures. Learn battle moves and meet Gym Leaders, plus learn about some legendary battles along the way. And of course, meet old and new Pokémon characters. Learn their types, Moves, key stats, strengths and weaknesses with the newly updated Pokédex, including Alolan and Galarian specific characters. This comprehensive guide contains everything fans need to immerse themselves in the wonderful world of Pokémon. ...Show more
$48.00
NZD
Category: Film, Media & Gaming
Explore the magical world of LEGO Harry Potter in charming detail. A spellbinding book featuring the very best sets and minifigures in the LEGO Wizarding World - plus an exclusive minifigure from the LEGO Harry Potter theme for your collection. Packed with sets, minifigures and magical accessories from the LEGO Wizarding World, DK's LEGO Harry Potter Magical Treasury covers the very best of the LEGO Harry Potter theme - from a Hogwarts castle with over 6,000 pieces to a perfectly moulded minifigure-sized wand. Learn how these magical sets are created in a behind-the-scenes chapter, which features an interview with the award-winning LEGO Harry Potter team. & . Warner Bros. Entertainment Inc. Publishing Rights JKR. (s20). 2020 The LEGO Group. ...Show more
$26.00
NZD
Category: Film, Media & Gaming | Series: Minecraft
Join a daring expedition into strange new lands with this official Minecraft novel! When a young man is ripped from his quiet life and stranded far from home, he must learn not only how to survive, but how to live. Stax Stonecutter has lived a peaceful-if unremarkable-life in his small town in the Over world. The son of great adventurers and wise builders, Stax prefers an easier life. He loves to tend to his gardens and play with his cats all day, rather than venturing out to explore the surrounding lands. It's quiet on his estate, even lonely sometimes, but it suits Stax well enough. His solitude is shattered when a mysterious stranger arrives with a band of merciless raiders. In one terrible night, Stax's old life is taken from him, and he is left stranded in the middle of nowhere, angry and alone. He's never left home, and now he knows why- everything beyond the boundaries of his little town is scary and dangerous! But as he begins his long journey back, Stax encounters fascinating travelers who show him that there's more to the Overworld than marauding pirates and frightening mobs; there are beautiful lands to explore, fantastical contraptions to build, and new friends to meet. It may have taken losing everything he once knew, but on his adventure Stax finds something more valuable than all the diamonds in the Overworld- a whole wonderful world that's just waiting to be explored. ...Show more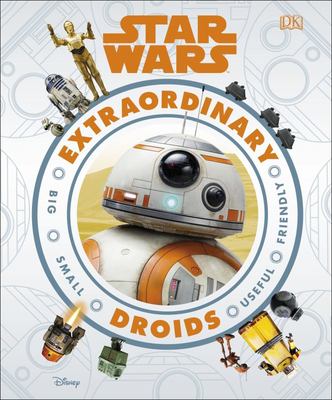 $30.00
NZD
Category: Film, Media & Gaming
Find the droids you know and love and discover new favorites along the way. This Star Wars guide with a twist showcases a world of droids in close-up detail. Arranged from smallest to biggest, more than 50 droids of the galaxy are revealed with stunning photography and gorgeous artwork. The evocative d escriptions will delight children and let them discover amazing droid facts, such as what tools R2-D2 uses and why GNK droids make a "gonk gonk" noise Each page features fun droid facts and detailed close-up photographs for children to pore over, including firm favorites such as C-3PO and BB-8 as well as more unusual ones such as Professor Huyang, police droids, tiny probe droids, and new The Rise of Skywalker droid D-O. Star Wars Extraordinary Droids is a perfect gift for children who can't get enough of a galaxy far, far away. The book covers droids small (quiet, little mouse droids) and big (vulture droid starfighters), kind (memoir-writing PZ-4CO) and scary (droidekas), and will be a treasured favorite book to keep. (c) & TM 2020 LUCASFILM LTD. ...Show more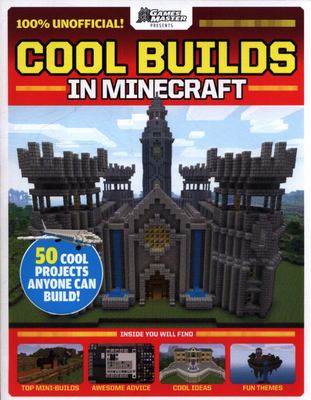 $17.00
NZD
Category: Film, Media & Gaming | Series: Gamesmaster Presents
Get building today! This book is full of cool Minecraft projects and awesome advice that will help you become a master builder in no time. Get building today! For those who want to master the most important and most challenging aspect of Minecraft, GamesMaster Presents: Cool Builds in Minecraft! is the definitive book out there that covers mining resources to crafting buildings, vehicles and even entire worlds. Perfect for players of all ages who want to improve their crafting skills, this book will take you all the way from crafting your first shelter, to putting the finishing touches to your very own mega-build masterclasses. Includes full-color images and step-by-step instructions for 50 cool Minecraft builds. 100% unofficial. Created by Future plc and GamesMaster, leaders in video game publishing. ...Show more
$22.00
NZD
Category: Film, Media & Gaming | Series: Minecraft Master Builder
Be a builder of dragons Create 13 expertly designed and fantastic creatures in Minecraft with this incredible step-by-step guide. Minecraft is arguably the world's most influential online game, and now its modeling gets a fun fantasy twist with dragons of all shapes and sizes This step-by-step player' s manual helps children aged 9+, as well as "kids of all ages" (i.e. mom and dad), build incredible masterpieces inspired by monsters of legend, as well as real-life dragon-like creatures. There's even information on all kinds of dragons, with pictures, facts, and mythology. Featuring everything from cockatrices to dragonets, Komodo dragons to ice dragons, this cool interactive guide will inspire readers to push their imaginations to the limit as they construct amazing Minecraft models. And each build is rated a Quick, Intermediate, Master, or Supreme Master Build, so you'll know how hard it is to make and how long it will take. ...Show more
$11.00
NZD
Category: Film, Media & Gaming
With the game of Minecraft, the more you know, the more fun the game becomes! The Ultimate Minecraft Survival Guide is filled with over 200 awesome tips and tricks that will make you a Minecraft pro... or just really impress your friends!