$28.00
NZD
Category: Film, Media & Gaming
The ultimate guide to surviving in all three Minecraft dimensions. 100% unofficial. This fully illustrated unofficial guide is packed with tips to help you stay alive in Minecraft's Survival mode. It covers everything you could possibly want to accomplish - you'll learn how to explore, fight mobs, mine materials, craft equipment, hunt down loot and build an epic base in the Overworld. When you're ready to visit the Nether, you'll find out how to make it out alive with an inventory full of rare items to help you brew potions. And when it's finally time for you to visit the End to battle the ender dragon, you'll learn the best tips and tricks to succeed. With the help of this guide, you'll be master of all three dimensions in no time, and you'll have fun doing it.   ...Show more
$20.00
NZD
Category: Film, Media & Gaming | Series: Mojang Minecraft Guide to...
Guide to Minecraft Dungeons is a companion to the game, created especially for heroes who intend to vanquish the Arch-Illager and his evil illager minions. This book contains strategy tips for all the malicious mobs you'll need to defeat, hints about where to look for helpful items and treasure, an in-d epth look at each unique dungeon environment and what you'll find there, combo ideas for weapons, armour and artefacts to suit different play styles, and insider info from the team who created Dungeons. With insider info and tips from the experts at Mojang, this is the definitive guide to Minecraft Dungeons. ...Show more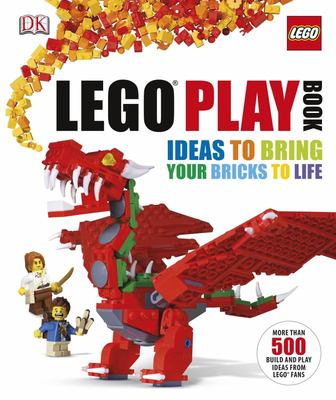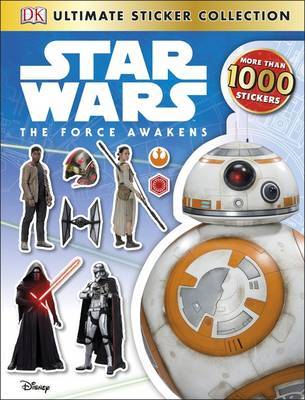 $20.00
NZD
Category: Colouring & Sticker Books | Series: Star Wars: The Force Awakens
The weird, wonderful, exciting world of Star Wars: The Force Awakens comes alive with this Ultimate Sticker Collection. Featuring more than 1,000 stickers of new characters, creatures, aliens, droids, and ships, as well as free-stick pages to create your own scenes, this Ultimate Sticker Collection will keep children entertained for hours. ...Show more
$19.00
NZD
Category: Film, Media & Gaming
The Essential Minecraft Dungeons Guideis full of game-busting tips and info on magic, weapons, combat skills, multiplayer tricks and more. It's all you need to defeat the Arch-Illager and save the day! No two games of Minecraft Dungeons are the same, so you're going to need this independent and unoffici al handbook to find out everything about the best weapons, power-ups, items and strategies. The book even includes a full list of enemies you'll encounter, so you'll be completely prepared. No Minecraft Dungeons player should venture into the darkness without it! ...Show more
$33.00
NZD
Category: Film, Media & Gaming
The snowy Great Hall festooned with Christmas trees, the shimmering Yule Ball, Mrs Weasley's festive jumpers o Christmas at Hogwarts is filled with magic and wonder. This equally magical scrapbook takes readers on an interactive tour of the Christmas season in the Wizarding World, as seen in the Harry P otter films. With detailed profiles on everything from Harry's Firebolt broomstick o a festive gift from his godfather, Sirius Black o to Hogsmeade, this book includes concept illustrations, behind-the-scenes photographs, and fascinating reflections from actors and film-makers. Fans can revisit key moments from the films, including Harry Potter's first Christmas at Hogwarts when he receives the Invisibility Cloak, as well as his holiday spent at number twelve, Grimmauld Place in Harry Potter and the Order of the Phoenix. Destined to be a must-have collectable for fans of Harry Potter, this book also comes packed with interactive inserts.   ...Show more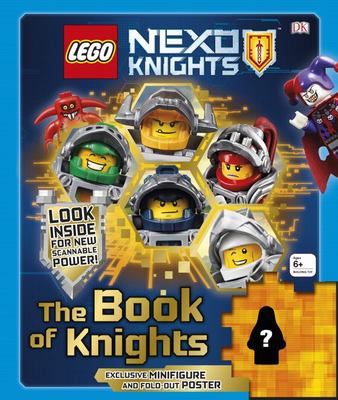 $30.00
NZD
Category: Film, Media & Gaming | Series: LEGO Nexo Knights
Prepare to enter a futuristic knights' realm, with epic quests, scary monsters and true technical wizardry in LEGO(R) NEXO KNIGHTS(TM) The Book of Knights. Young knights battle monstrous foes in the exciting land of Knighton, The Book of Knights chronicles these heroes and their adventures, complete wit h exciting powers and upgrades from a virtual world! Full of brand new LEGO sets and characters such as Lance, Macy and Jestro, The Book of Knights comes with a new and exclusive LEGO NEXO KNIGHTS minifigure and access to exclusive online content with the unique NEXO KNIGHTS shield! LEGO, the LEGO logo, NEXO KNIGHTS, the Brick and Knob configuration and the Minifigure are trademarks of the LEGO Group. (c) 2016 The LEGO Group. Produced by Dorling Kindersley under licence from the LEGO Group. ...Show more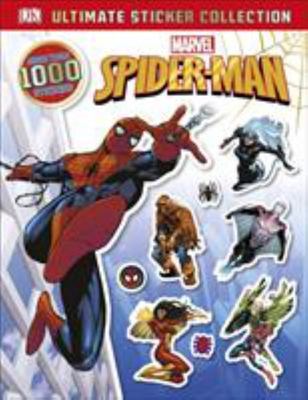 $18.00
NZD
Category: Film, Media & Gaming | Reading Level: Children's - Grade 1-2, Age 6-7
DK's Marvel Spider-Man: Ultimate Sticker Collection is an exciting companion to the exhilarating world of Spider-Man. With over 1,000 colourful stickers, this sticker book is a fabulously fun book, packed with fun facts and stickers of Spider-Man and all his friends and enemies. Discover Mary Jane Watso n, Gwen Stacy, and Flash Thompson as well as fiendish foes like Green Goblin and Doctor Octopus. Follow the story and create your own with all the extra stickers. Children will love discovering about this iconic Super Hero! (c) 2017 MARVEL ...Show more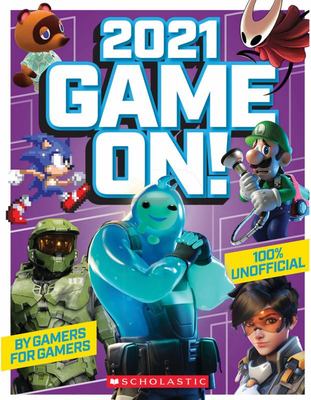 $22.00
NZD
Category: Film, Media & Gaming | Series: Game On!
Learn all about the hottest games coming in 2021. Here is information on all the hottest games coming in 2021, how they were developed, and how to beat them in Scholastic's annual gaming guide! Features interviews with top gamers, gaming experts and more. Learn tips and tricks for the newest and most po pular games! ...Show more
$20.00
NZD
Category: Film, Media & Gaming | Series: Mojang Minecraft Guide to...
When it comes to making minigames for Minecraft, the only limit is your imagination. The official Minecraft Guide to PVP Minigames is full of inspiring minigames for you to rebuild in your own world. Whether you prefer non-PVP combat games like arrow golf and elytra ace or games that let you battle othe r players like spleef and sky wars, there's something for everyone. ...Show more
$20.00
NZD
Category: Junior Fiction | Series: Diary of a Minecraft Zombie
Have you ever wondered what life is like for a Minecraft Zombie? Take a peek into the diary of 12-year-old Zack Zombie. He is just like any other kid, except he's a lot more DEAD! Meet Zombie's friends, Creepy, Skelee and Slimey, as well his annoying little brother Wesley. Get ready to throw yourself h eadfirst into the world of Minecraft, mould, mucous and maggots with the first four books in this best-selling series! ...Show more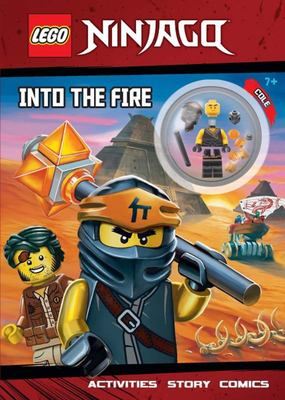 $15.00
NZD
Category: Activity & Puzzle Books
As the ninja enjoy a time of peace (perhaps a little too much), will their lack of training and focus get the better of them? Help Cole, Jay, Kai, Nya, Zane and Lloyd complete these action-packed activities, then relax with them in the funny comics. Read about Master Wu's efforts to get them back on tra ck. Then build your Cole minifigure and help the ninja battle their surprising new foe.   ...Show more