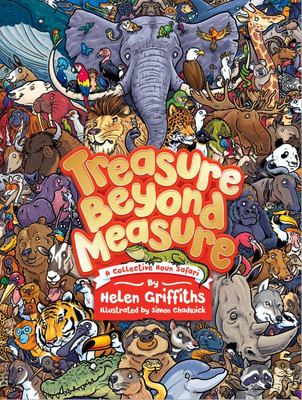 $20.00
NZD
Category: NZ Picture Books
If ever there was a trip you need to take, it's this Collective Noun Safari! Be entertained by the creatures and the words you'll encounter as you travel through the pages. Some are fierce. Some are funny. All are fascinating and each is precious to this planet. Yet, one extremely dangerous creature th reatens to steer the entire journey off-course. Ultimately, only YOU can determine the destination. ...Show more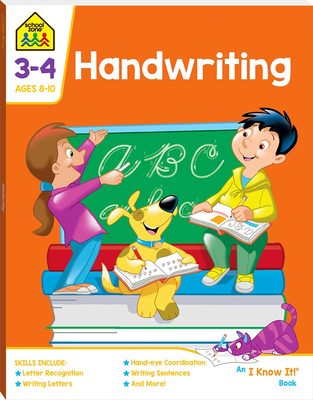 $10.00
NZD
Category: Writing Skills | Series: School Zone
Handwriting helps your child develop legible cursive handwriting by providing clear instructions and lots of opportunities to practise. At the start of the workbook, letters are presented in categories, grouping together letters that are formed with the same hand movements and strokes. The workbook incl udes practice pages for each lower-case and upper-case letter, plus playful illustrations and amusing sentences to practise writing, making learning fun. ...Show more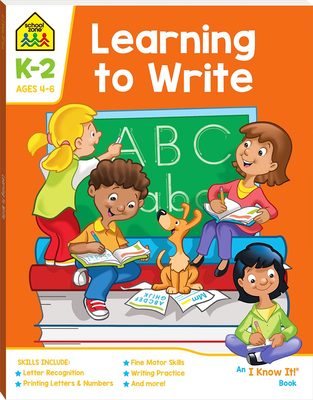 $10.00
NZD
Category: Writing Skills | Series: School Zone
Learning to Write guides the development of legible handwriting with instruction and practice exercises. The activities in this workbook include the proper starting points for each letter stroke, as well as numbering the strokes so the letter is written in the correct order. Playful illustrations, writi ng exercises and entertaining riddles help make learning to write. ...Show more
$15.00
NZD
Category: Writing Skills | Series: My First Wipe Clean
This brand new series of wipe clean books are an ideal introduction to writing.The wipe clean pages allow children to practice the activities again and again.The bright coloured design and simple instructions encourage pre-schoolers to develop skills.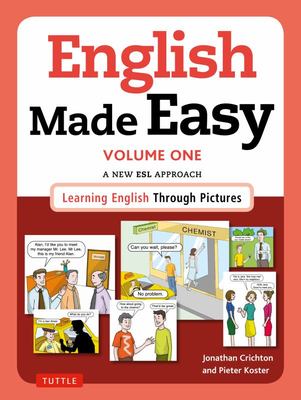 $30.00
NZD
Category: Language Tools
This is a fun and user–friendly way to learn EnglishEnglish Made Easy is a breakthrough in English language learning—imaginatively exploiting how pictures and text can work together to create understanding and help learners learn more productively. It gives beginner English learners easy access to the v ocabulary, grammar and functions of English as it is actually used in a comprehensive range of social situations. Self–guided students and classroom learners alike will be delighted by the way they are helped to progress easily from one unit to the next, using a combination of pictures and text to discover for themselves how English works. The pictorial method used in this book is based on a thorough understanding of language structure and how language is successfully learned. The authors are experienced English language teachers with strong backgrounds in language analysis and language learning. English Made Easy, Volume 1 consists of a total of 20 units arranged in groups of five. The first four units presents language and provide learners the opportunities to practice as they learn. The first page of each unit has a list of all the words and phrases to be learned in that unit, together with pronunciation guide. At the end of each unit, an interesting story which uses the language that has just been learned is presented. The fifth unit in each group contains exercises designed to reinforce the language learned in the first four units. ...Show more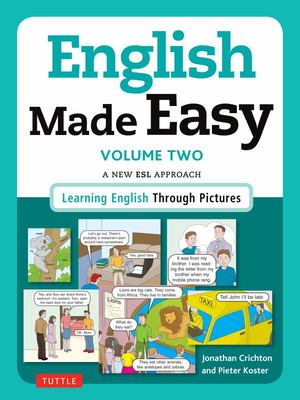 $30.00
NZD
Category: Language Tools
Innovative, imaginative and visually engaging, the English Made Easy series has transformed the way beginning students approach the English language. The authors combine easily recognizable graphic images with text to establish situational links between the pictures and the words. These introductory te xtbooks provide ESL students and other beginning English learners with immediate access to the vocabulary, grammar and sentence patterns used by native English speakers in a variety of real-life situations. By sequencing the learning in a logical way, the books are ideal for both self-learners and classroom use. Readers progress easily from one unit to the next as they gain a real understanding of how English works. ...Show more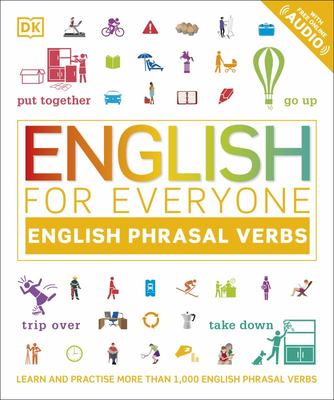 $40.00
NZD
Category: English | Series: English for Everyone
This fun and engaging visual guide will help learners of English to practice phrasal verbs and understand their meanings. Learn more than 1,000 of the most common and useful English phrasal verbs using the effective English for Everyone visual method. Phrasal verbs (two- or three-part verbs such as put off, put on, put up with) are incredibly useful, but notoriously difficult to learn. English for Everyone: Phrasal Verbs uses the same combination of visual teaching and crystal-clear definitions as the rest of the English for Everyone series to make one of the most difficult aspects of learning English much easier. More than 1,000 phrasal verbs are presented in context, together with easy-to-understand definitions and attractive illustrations. Each teaching module is based around a practical or everyday topic (such as technology, relationships, or work) and is followed by practice exercises to help students remember what they have just learned. At the front of the book, a short grammar section shows learners how phrasal verbs work. ...Show more
$33.00
NZD
Category: Language Tools | Series: Little Wordsmith
Learn a new and inspiring word every day of the year with this book, arranged into 52 seasonally themed spreads.   Each fully illustrated scene provides a fun and supportive platform to introduce little readers to big words and extend their vocabulary, which studies have recently proven to be the bigg est indicator of a child's potential later in life. Curated by a literacy expert, these 365 aspirational words will fire your child's imagination, help them label their emotions and expand their comprehension. Each word is explained beneath in simple language to aid understanding and inspire a love of language. ...Show more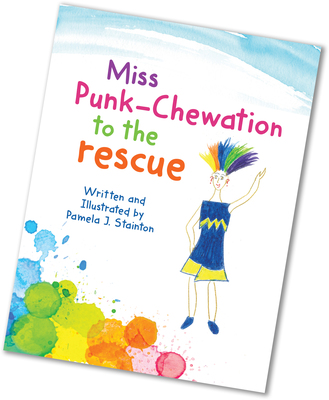 $23.00
NZD
Category: NZ Picture Books
Meet Miss Punk-Chewation. She's in charge of a crew who help make it easier for us to read and write stories.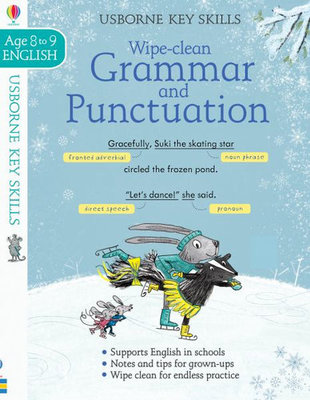 $15.00
NZD
Category: Language Tools | Series: Usborne Key Skills: Wipe Clean
This easy-to-use book provides an enjoyable way for children to improve their understanding of grammar and punctuation. Children will learn to spot a fronted adbverbial, use direct and indirect speech, use determiners, pronouns and possessives and recognize the importance of standard written English. Du rable, wipe-clean pages for endless practise. ...Show more
$18.00
NZD
Category: Writing Skills
Is this the right book for you?Take the SLIME TEST and find out.- Have you ever wondered where ideas come from and how stories are made?- Would you like to know the true stories behind some of Andy and Terry's books and characters?- Would you like to discover 45 great ways to have fun with words and pic tures?SCORE: If you answered YES to any of these questions, then this is definitely the right book for you! If you answered NO to all of these questions then you are an IDIOT and this is DEFINITELY the right book for you!Crammed full of examples from Andy and Terry's bestselling books, Once upon a Slime is designed to inspire you to have as much fun playing with ideas, words and drawings as Andy and Terry do when they get together to create their crazy cartoons, ridiculous rhymes, silly stories, comic novels and stupid guide books. ...Show more