$23.00
NZD
Category: Religion & Philosophy
This illustrated children's Bible has carefully written text which is suitable for reading aloud to young children or for older children to read by themselves.
$30.00
NZD
Category: Religion & Philosophy
TV star, former SAS soldier, Guinness World Record holder, author and the first ever Chief Ambassador to World Scouting, Bear Grylls is an inspiration for youngsters who want to make the most of life's adventures. In his recent bestseller Soul Fuel Bear revealed for the first time the inspiration that h elps him to stand strong and find peace each day. Now Soul Fuel for Young Explorers takes his message and inspires children and young people to find courage and confidence in this source too. Bear offers seventy reflections along with stories from his own life -- brilliantly illustrated by Patrick Laurent -- making it a vibrant and engaging devotional for young readers. 'Faith doesn't mean you have to be especially "religious". But, in a nutshell, my faith tells me that I am known, that I am secure and that I am loved - regardless of the storms I may find myself in from time to time, regardless of how often I fall and fail.'- Bear Grylls ...Show more
$28.00
NZD
Category: Religion & Philosophy
Is there a God, should I eat meat, where does the universe come from, could I live for ever as a robot?  These are the big questions readers will be wrestling with in this thoroughly enjoyable book. Dip into any chapter and you will find lively scenarios and dialogues to take you through philosophical puzzles ancient and modern, involving virtual reality, science fiction and a host of characters from this and other planets. The text is interspersed on every page with lively cartoons, and there is a list of philosophical jargon at the end. Stephen Law has a gift for communicating complex ideas.   He offers few answers, but his unstuffy, highly personal approach will have the reader thinking and arguing with as much pleasure as he does himself. ...Show more
$29.00
NZD
Category: Religion & Philosophy
Julian Baggini presents 100 thought experiments - short scenarios which pose a problem in a vivid and concrete way - and invites the reader to think about possible answers for him/herself. Experiments cover identity, religion, art, ethics, language, knowledge and many more. From Zeno's paradox to Groun dhog Day (how do you make sense of a life of eternal recurrence?), via the pig that wants to be eaten (so should you eat him?), Plato's cave, Minority Report (is it right to punish people for what they are going to do, but haven't yet done?), and an American Werewolf in London (how can we tell whether we are awake or dreaming?), this book makes philosophy not only mind-stretching but also entertaining. ...Show more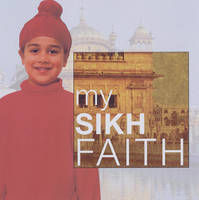 $17.00
NZD
Category: Religion & Philosophy | Series: My Faith
"My Sikh Faith" is one of 6 titles that introduce the young reader to the basic beliefs and rituals of the 6 main world religions. The author and photographer have followed the life of a young boy as he practises his faith with his family. Sensitive questions about the religion are posed by other childr en, allowing for accurate and clear responses. As with all "Rainbow" titles, special care has been taken to include all of the conventions of real non-fiction titles including a contents page and glossary. A clever dual text technique combines running text with speech bubbles drawing in both the less confident and the confident reader. ...Show more
$23.00
NZD
Category: Lift-the-Flaps | Series: Usborne See Inside | Reading Level: Children's - Grade 3-4, Age 8-9
An eye-opening look at the beliefs, history and customs of the major world religions. Discover the three great gods of Hinduism, the root of Judaism, Christianity and Islam, which religions teach that there is no God, and much more. Visually stunning, this highly informative lift-the-flap book is a fant astic source of information for children. ...Show more
$35.00
NZD
Category: Religion & Philosophy
A fully illustrated collection of stories from the Bible, retold for young readers. It includes Joseph and his Amazing Technicolour Dreamcoat, The Story of Baby Jesus, The Easter Story, Jonah and the Whale, Noah's Ark, and more.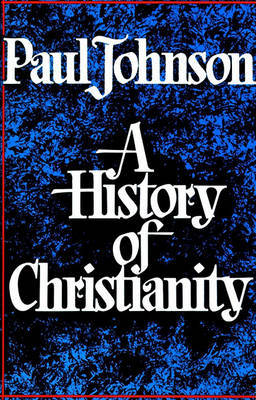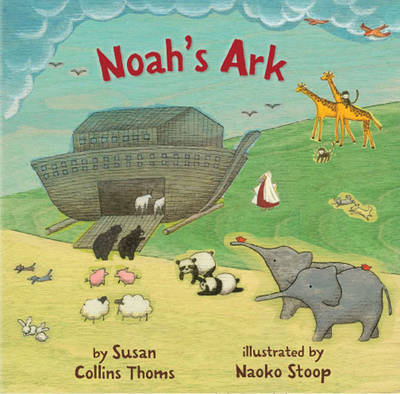 $13.00
NZD
Category: Religion & Philosophy
A lush, whimsical and inviting treatment of one of the most popular and child-friendly Bible stories. The charming illustrations capture the sweet spirit of the animals of the ark, as well as Noah's gentle stewardship. It is suitable for children aged up to 3 years old. One of the most popular and child -friendly Bible stories gets a lush, whimsical and inviting treatment by artist Naoko Stoop. Stoop painted her jewel-toned illustrations entirely on planks of wood specifically handpicked for their unique character. Her charming pictures capture the sweet spirit of the animals on the ark, as well as Noah's gentle stewardship. This is truly a gorgeous book for parents and children to share and a favourite they will want to read again and again. ...Show more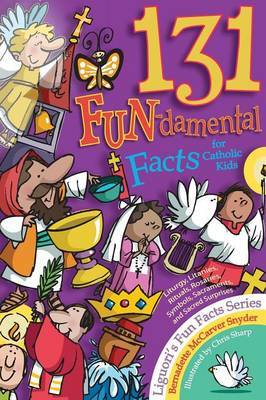 $27.00
NZD
Category: Religion & Philosophy
Questioning is the first step to knowledge. The word "fundamental" means basic, essential, deep-rooted, the foundation of a structure. In "131 FUN-damental Facts for Catholic Kids" popular children's author Bernadette McCarver Snyder answers questions about basic things kids might see in a Catholic Chur ch...and in a fun, yet reverent way. They may be surprised to see a lion or a lily, a banner or a boat, a fish or a fountain in a church. But just wait till they hear about monstrances and aspergillums, epistles and apostles, pulpits and pyxes! This book is for all children who have questions about the Church and the adults who are looking for answers. "Paperback" Available for the Amazon Kindle: ...Show more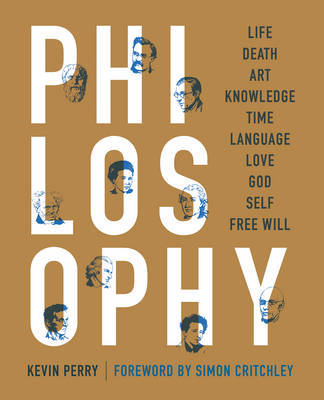 $20.00
NZD
Category: Religion & Philosophy
Philosophy is to question everything. More than a lifestyle, larger than any single idea, broader than a conviction, philosophy is the love of exploration, of knowledge, of uncertainty, and of that cornerstone of free thinking: doubt. Kevin Perry's "Philosophy" takes the reader on a grand tour of life's biggest questions, examining all that the world's greatest philosophers have said about life and death, love and loss, language, art and God, to name a few. Philosophy is a great companion and a roadmap to navigate life's major milestones, including: How to make sense of death What loving someone or something means The effect of art on our lives What role language plays in understanding the world How do our ideas affect our actions ...Show more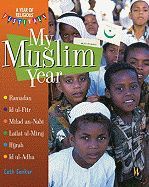 $20.00
NZD
Category: Religion & Philosophy | Series: Year of Religious Festivals
This book moves chronologically through the calendar year and looks at the typical events, customs and celebrations celebrated by Muslim children. Festivals such as Ashura and Lailat ul-Miraj, and personal customs such as Ramadan are explored through the use of religious articles, books, buildings, symb ols and food. Look inside nine-year-old Nayaab's diary to read what it's like to be at each event. It links to the following units in the DfES Scemes of Work: 1A - What does it mean to belong? (Year 1, looking at religious symbols, clothes, buildings and festivals), 1D Beliefs and practice - generic (Year 1), 3A Celebrations - generic (Year 2), 3A What do signs and symbols mean in religion? (Year 3). ...Show more