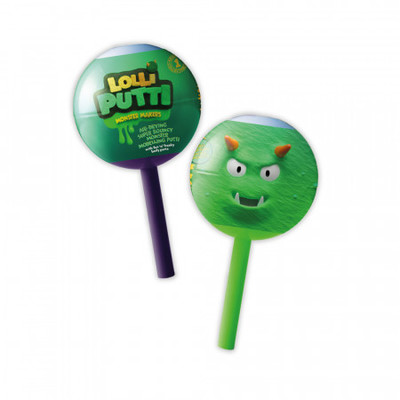 $9.00
NZD
Category: Crafts and Science
SUPER-BOUNCY -  Monster Modelling Putty! Create your own wacky monster with a random selection of FREAKY body parts included in each of the LOLLIPUTTI Monster Makers putty pops!Each putty pop includes;  1 x Pack of Putty, 2 x Monster Body Parts,1 x Collection Chart. Features Includes Fun & Frea ky Body Parts! Model Your Own Unique Monster Each LOLLIPUTTI contains: 1 x Pack of Putty, 2 x Monster Body Parts, 1 x Collection Chart 15cm ...Show more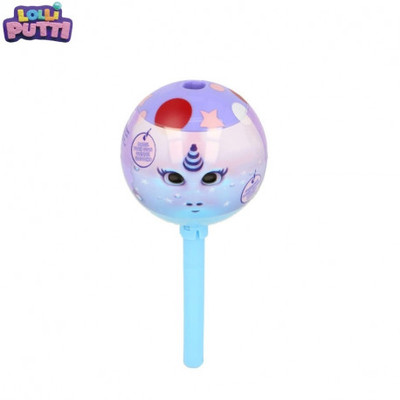 $9.00
NZD
Category: Crafts and Science
SUPER-BOUNCY -  Fantasy Unicorn Modelling Putty! Create your own unique unicorn with the FUN and Fantastic body parts included in each pop!Each LOLLIPUTTI Unicorn Lab pop includes: 1 x Pack of Putty, 2 x Unicorn Body Parts, 1 x Pot of Sprinkles, 1 x Collection Chart. Features Includes Fun & Fan tastic Body Parts Model Your Own Unique Unicorn! Each LOLLIPUTTI contains: 1 x Pack of Putty, 2 x Unicorn Body Parts, 1 x Collection Chart 15cm ...Show more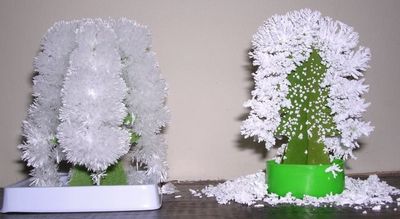 $2.00
NZD
Category: Crafts and Science
Make blossoms from paper with this novelty magic flower tree. Put together the little paper tree, stand in the container and pour in the sachet of liquid. Watch and wait as the tree flowers. Ages 6+.
$16.00
NZD
Category: Crafts and Science
An introduction to origami. Fun paper, simple origami folding, and 20 amusing challenges in the form of stickers, for this great game. Ages 6-11.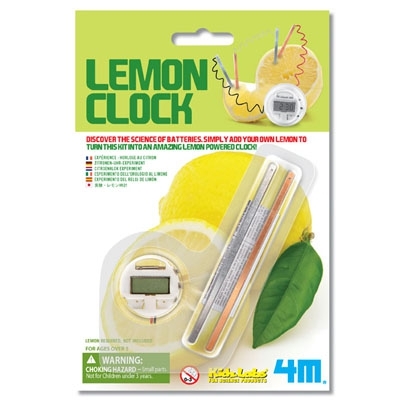 $9.00
NZD
Category: Crafts and Science
Discover the science of batteries. Simply add your own lemon to turn this kit into an amazing lemon powered clock! Contains: copper plate, Zinc plate, LCD clock, wire and instruction sheet. Ages 5+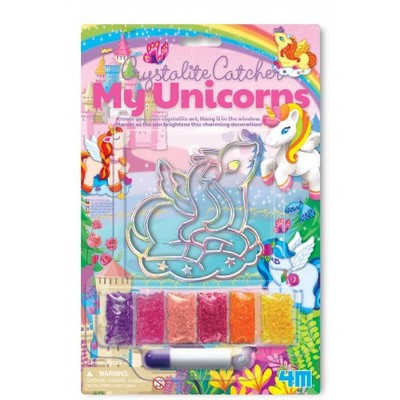 $10.00
NZD
Category: Crafts and Science
Create your own crystalite art with this craft kit. Hang it in the window. Marvel as the sun brightens this charming decoration! Actual Unicorn design supplied may vary from picture shown, as this item comes from an assortment. Features: Create your own crystalite art. Hang it in the window. Let th e sun shines through and turn your window into a world of vibrant colours. Great creative activity for rainy days or summer holidays! Includes 1 x assorted unicorn with crystal prices Suitable for ages 3 & up ...Show more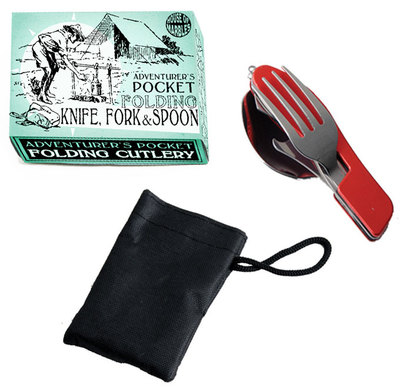 $20.00
NZD
Category: Crafts and Science
A very handy gadget for outdoor dining which is the perfect tool for use on a campsite. This item is a great addition to our educational discovery Junior Adventurer range, which includes binoculars, microscope, magnifying glass and compass. Great for camping. This is not intended as a toy. Box measure s approx: 12 x 8 x 3.5 cms ...Show more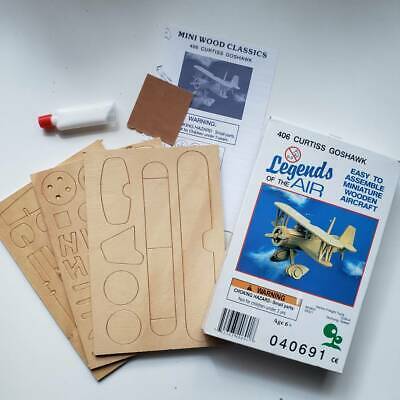 $8.00
NZD
Category: Crafts and Science
Easy to assemble miniature wooden aircraft. 6 types (please specify which you would like and we will try our best): Fokker Triplane Albatros DV Bristol Bulldog Nieuport 17 Spad SX 111 Curtiss Goshawk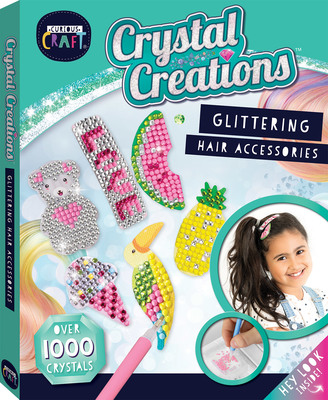 $18.00
NZD
Category: Crafts and Science
Create next level hair accessories with the Crystal Creations Glittering Hair Accessories kit. Why not create a super-cute bedazzled teddy, or a glittering watermelon? There are 6 stunning clips in this kit ready for a hand to bring them to twinkling life! Use the stylus and hundreds of sparkly gems in cluded in the kit to decorate and personalise the headband and hair clips. This fun fashion kit is perfect for wearing and sharing with friends! 6 hair clips 6 gem colours Stylus Silicone gum Clear crystal seal ...Show more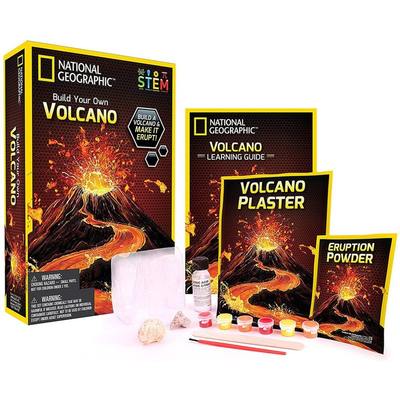 $24.00
NZD
Category: Crafts and Science
Construct your own erupting volcano and learn all about tectonic plates, earthquakes, volcanoes, and more with this great STEM science kit that includes three volcanic rock specimens! Using plaster and paint your child will be able to make their very own volcano, and then use the eruption powder to make it blow its top, all while learning about and developing a love of geology and science from the included learning guide; and they'll get to own genuine geode, obsidian, and pumice specimens that would be a fine addition to any collection. Age 6 years and up Contents: plaster, volcano mold, paints, paintbrush, eruption powder, 3 volcanic rock specimens, learning guide Build a volcano and make it erupt! ...Show more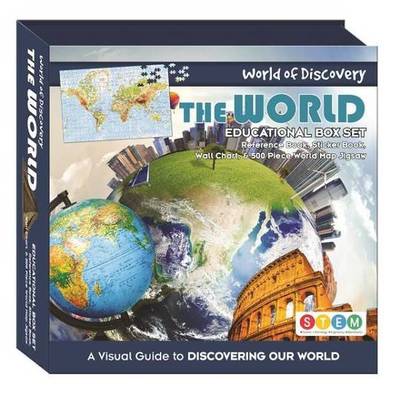 $30.00
NZD
Category: Crafts and Science
A visual guide to discovering our world. Discover the countries of our amazing planet in this atlas educational box set. This set gives an easy introduction to countries, maps, monuments, people and cultures right across the world, with fantastic photography, country data and fascinating data. Includes hardback reference book, sticker book, A1 wall chart & 500 piece world map jigsaw. ...Show more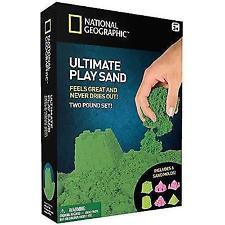 $24.00
NZD
Category: Crafts and Science
Your child will have a blast moulding, slicing, and shaping this amazing play sand! Mixed with a special polymer, this sand acts wet while leaving your hands completely dry; it's also incredibly easy to clean up! So don't worry about a mess or dust - our premium quality play sand is designed to provide all the fun and none of the hassle. This kit includes: 6 sand moulds, a sand tray and over 900 grams of blue play sand. This amazing sand is great fun for children of all ages and even for adults. ...Show more