The study of the lands, the features, the inhabitants, and the phenomena of Earth.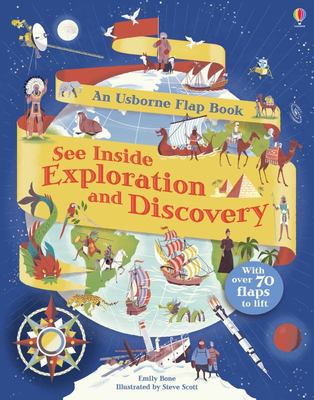 $23.00
NZD
Category: Lift-the-Flaps | Series: Usborne See Inside
Some of the most famous and daring explorers from history are featured in this interactive, lift-the-flap reference book. Find out about Marco Polo's journey from Italy to China in 1271, Ibn Battuta's 28-year trip around the globe, Christopher Columbus' discovery of the 'New World', the race to the pole s, space exploration and lots more. ...Show more
$30.00
NZD
Category: History | Reading Level: 9 YA
Set your sails east with this stunningly original new history of the world. Peter Frankopan, number one bestselling author and historian explores the connections made by people, trade, disease, war, religion, adventure, science and technology in this extraordinary book about how the east married the we st with a remarkable voyage at its heart - the journey along the Silk Roads. From ancient world laws laid down by King Hammurabi and the mighty Persian empire, to terrifying huns, the rise of Europe, two world wars and politics today, The Silk Roads moves through time and history sewing together the threads from different peoples, empires and continents into a phenomenal history of the globe. With stories from each and every corner of society, Frankopan's magnificent brand new text based on his literary triumph The Silk Roads, sumptuously illustrated by Neil Packer, is a must-have world history. ...Show more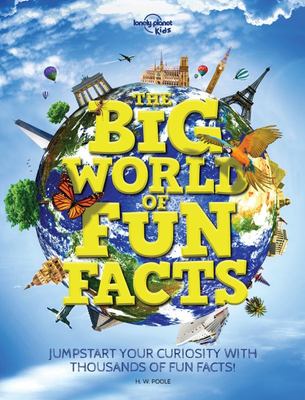 $30.00
NZD
Category: Horrible Histories & Facts | Series: Lonely Planet Kids
Want to know which nation a dentist-turned-dictator rules? Where to find taxis shaped like coconuts? And who watches competitive cockroach racing? Then this is the book for you! The Big World of Fun Facts from Lonely Planet Kids is packed with amazing facts and stories from around the world. From count ries, food and folklore to sports, flags, animals and more, this fun and fascinating adventure will amaze and boggle your mind. Themes to explore include: Nations of the world Nature Government, politics and the law People and culture Life stages Religion and faith Food and drink Holiday and celebrations School and work Arts and entertainment Sports and games Transportation and communications ...Show more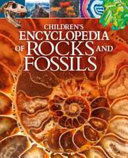 $25.00
NZD
Category: Geography
Discover the fascinating world of geology with this comprehensive encyclopedia. Full of surprising facts and stunning photographs, this accessible book looks at the rocks that make up our world-from granite mountains to beautiful marble buildings. Fossils and gemstones are also covered in detail, makin g this the definitive children's guide to understanding the planet beneath our feet. Accessible, entertaining, and authoritative, this comprehensive visual encyclopedia is the perfect introduction to the world of geology for children aged eight and above. ...Show more
$27.00
NZD
Category: Reference Books | Series: Lonely Planet Kids
Which ocean is the largest? What pet is most popular in different parts of the world? How far away is each planet from the sun? Learn these and dozens of other fascinating facts about our planet and its inhabitants in Lonely Planet Kids' Infographic Guide to the Globe, a dynamically-illustrated guide fu ll of graphs and charts. Colorful graphics featuring fun facts keep kids entertained and learning. Plus, you'll find engaging questions on every page that encourage readers to assess the information and draw conclusions about our world. Whether you're wondering how many years the average American goes to school compared to the average Nigerian or what percentage of the globe is covered with salt water, Infographic Guide to the Globehas the answer! About Lonely Planet Kids:Lonely Planet Kids - an imprint of the world's leading travel authority Lonely Planet - published its first book in 2011. Over the past 45 years, Lonely Planet has grown a dedicated global community of travelers, many of whom are now sharing a passion for exploration with their children. Lonely Planet Kids educates and encourages young readers at home and in school to learn about the world with engaging books on culture, sociology, geography, nature, history, space and more. We want to inspire the next generation of global citizens and help kids and their parents to approach life in a way that makes every day an adventure. Come explore!   ...Show more
$45.00
NZD
Category: Hardback Picture Books
Where would you go if you had a magic carpet?   Take the journey of a lifetime and explore 19 real-life, off-limits locations... Whether you'd prefer to visit a volcano, do some supernatural sightseeing in Area 51, take a tour of the remotest island on Earth, or plunder the Secret Archives of the Vati can, the magic carpet will cover the four corners of the globe - and reveal hundreds of hidden secrets in between! ...Show more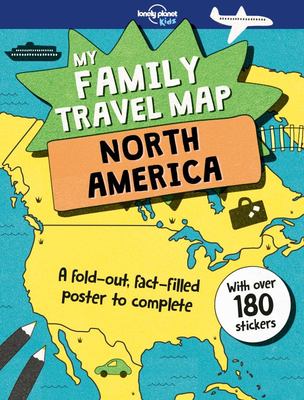 $20.00
NZD
Category: Wallcharts & Friezes | Series: My Family Travel Map
Introduce kids to the United States, Canada, Mexico and the Caribbean and get them to help plan their next family trip with this giant fold-out map. Bright and colorful, it unfolds into a detailed poster ready for kids to personalize by adding stickers to mark their family's travels and favorite locatio ns. But that's not all! Flipping the map over reveals lots of fun facts to learn along the way. My Family Travel Map - North Americais a new, regional and more detailed version of Lonely Planet's original My Family Travel Map.It's now easier to navigate over greater distances en route and children can mark their dream, must-visit destinations to create an ultimate wishlist. Stickers include everything from wild weather and cool creatures to help bring the map to life, highlight what makes each destination unique, and create a keepsake record of family travel memories. It's also perforated, makingit easy to remove and display as a wall poster. Other Lonely Planet Kids family activity books also available: My Family Travel Map My Family Travel Map Europe My Family Travel Map Australia My Family Height Chart My Vacation Scrapbook My Vacation Drawing Journal My Travel Journal Backyard Explorer Boredom Buster Round the World Quiz Book Brain Teasers About Lonely Planet Kids: Come explore! Let's start an adventure. Lonely Planet Kids excites and educates children about the amazing world around them. Combining astonishing facts, quirky humor and eye-catching imagery, we ignite their curiosity and encourage them to discover more about our planet. Every book draws on our huge team of global experts to help share our continual fascination with what makes the world such a diverse and magnificent place - inspiring children at home and in school. ...Show more
$24.00
NZD
Category: Geography
Embark on an exciting journey through the most interesting and important festivals, celebrations, and holidays enjoyed by people around the world. Stunning original illustrations and fascinating facts will inspire and inform children about cultures and religions from a huge range of countries and contin ents. Witness a camel marathon in a celebration of the Sahara Desert, and munch on Mid-Autumn mooncakes in China. Discover why skeletons dance at the Day of the Dead in Mexico, and how the world's biggest tomato fight, La Tomatina in Spain, gets cleaned up! Children will love poring over artist Katy Halford's beautiful illustrations, which showcase every celebration in absorbing detail. Engaging factual writing introduce young readers to the most interesting aspects of each celebration, from the costumes worn to the food eaten, and encourage an understanding of other cultures and religions. It's time to celebrate! ...Show more
$23.00
NZD
Category: Maisy Books
Maisy's friend Tiger is coming home especially for Chinese New Year! Once the house is tidy and the decorations are up, Maisy changes into her lovely red dress and throws a big party for all her friends. They have a delicious feast, tell stories, see the fireworks together and, on new year's day, watch a spectacular parade – with an amazing dragon dance! Richly illustrated in Lucy Cousins' vibrant and colourful style, this exciting and gently informative story from the multi-award-winning creator of Maisy is ideal for sharing the excitement of Chinese New Year with little ones. ...Show more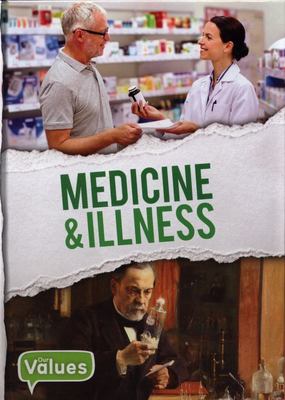 $30.00
NZD
Category: Social Issues
Cultural beliefs surrounding illness and societal beliefs about how we should offer health care are discussed in this fascinating addition to the Our Values series. Discussions about the treatment of common diseases, as well as topics of interest, such as how a cast is made, are compared and contrasted with the way health care is provided throughout the world. ...Show more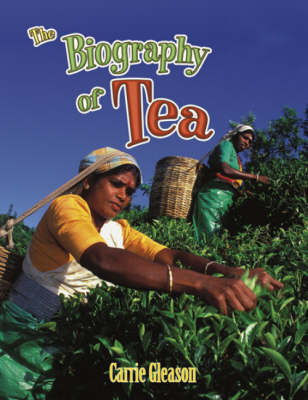 $23.00
NZD
Category: Health and Nutrition
How could a relaxing cup of tea become a symbol of revolution? This fascinating book relates the thousand-year-old history of tea and its sometimes tumultuous trade. Find out how different teas are grown, harvested, and sold, and how the trade of tea has changed the world. It is for ages 7-14.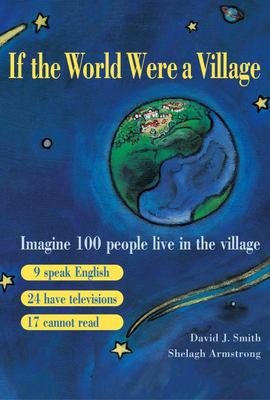 $17.00
NZD
Category: Geography
What if the world's population were represented by a village of just 100 people? This beautiful and unique book, explains facts about the world's population in a simple and fascinating way. Instead of unimaginable billions, it presents the whole world as a village of just 100 people.  We soon find out that 22 speak a Chinese dialect and that 17 cannot read or write. We also discover the people's religions, their education, their standard of living, and much much more... Perfect for inspiring children with an interest in geography, citizenship and different customs and cultures, whether they read it at home or at school. ...Show more