Space Science
The study of celestial objects such as stars, galaxies, planets, moons, asteroids, comets and nebulae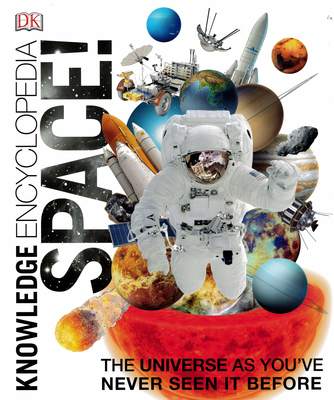 $30.00
NZD
Category: Astronomy | Series: DK Knowledge Encyclopedia
Knowledge Encyclopedia Space! reveals jaw-dropping 3D images of planets, stars and much more. It's the perfect kids' space book, packed with amazing space facts and NASA images revealing the wonders of the cosmos, from black holes to the big bang. See our universe in greater detail than ever before and bring the wonders of the cosmos to life.  Perfect for projects or kids interested in the wonders of space, covering every (known) inch of our solar system, galaxy and universe. Take a closer look at Jupiter with 3D images that show each space object in incredible detail, or explore the millions of stars in the night's sky. Fully up-to-date with the latest stunning images from NASA and Hubble ...Show more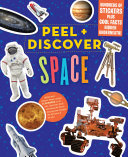 $22.00
NZD
Category: Colouring & Sticker Books
Introducing an exciting new addition to the series that makes learning stick! In Space, young readers will blast off on a journey beyond Earth, travelling with famous astronauts, touring shuttles, and getting a close-up look at the solar system. Includes six sticker pages with tons of colourful sticke rs. Peel them off to discover the fascinating fun facts underneath! The stickers can then be used to decorate and personalise the twenty activity pages. When all of its stickers have been removed, each sticker page transforms into a beautifully designed full-colour fact sheet. ...Show more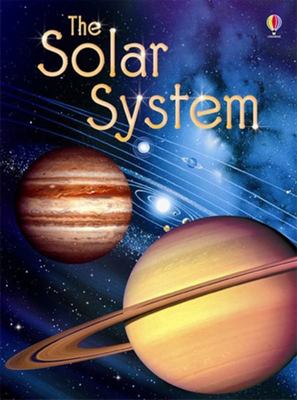 $11.00
NZD
Category: Astronomy | Series: Usborne Beginners
What is the surface of Mars like? Why does Venus glow in the dark? How do scientists explore faraway planets? Beginner readers can find answers to these questions and more in this colourful information book. Illustrated with stunning photographs and illustrations accompanied by short, informative text d eveloped with reading experts. Includes carefully selected internet-links to exciting websites about the Solar System. ...Show more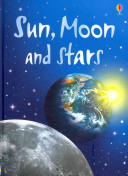 $11.00
NZD
Category: Astronomy | Series: Usborne Beginners
Developed with reading experts at Roehampton University, this title provides an introduction to sun, moon and stars for developing readers.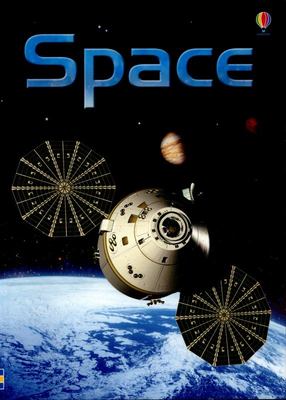 $16.00
NZD
Category: Astronomy | Series: Beginners Plus
Where does outer space begin? How do rockets work? What do astronauts do all day? This fascinating book for young readers explores the wonders and dangers of space, from the Moon to Mars, the International Space Station and beyond. With colour photographs, easy to read text and internet links to special ly selected websites to find out more. ...Show more
$23.00
NZD
Category: Lift-the-Flaps | Series: See Inside | Reading Level: Children's - Grade 1-2, Age 6-7
Curious young minds will be fascinated by this detailed space book, packed with flaps to lift to reveal answers to some of the biggest questions in the universe.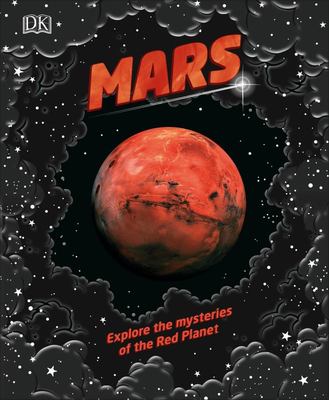 $24.00
NZD
Category: Astronomy
Has there ever been life on Mars? Will we be living there soon? HOW?! Discover the past, present, and future of the mysterious red planet in this beautiful non-fiction book for kids. The launch of Mars rovers by NASA, Europe, and China in 2020 will be the biggest science news of the year, and will revea l more about Mars than ever before. Get ahead with this amazing new book, which explores the evidence for past life on Mars, what's happening there now, and what it might look like to one day live on the red planet. Discover incredible space technology, learn how to spot the planet in the night sky throughout the year, and find out if YOU'VE got what it takes to join the teams travelling to Mars in the coming years. Children will adore this essential guide to the red planet. Incredible images and fun illustrations will ignite their imagination and give them a fascinating insight into what the future might hold... ...Show more
$23.00
NZD
Category: Lift-the-Flaps | Series: Look Inside | Reading Level: Children's - Kindergarten, Age 5-6
This is a fun flap book packed with information about space, and the amazing things that float through it - stars, moons, comets, and the planets of our solar system. Each double-page spread has a colour illustration, and several flaps to lift to find out more about what's going on in the scene.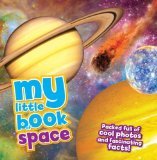 $17.00
NZD
Category: Astronomy
What is the sun? Where does Earth fit into the solar system? Which planet is 1321 times the size of Earth? Learning about space has never been so easy with this compact book of all things space. The interesting facts will have even the most reluctant readers hooked. Learn why Saturn is the only planet s urrounded by rings, and how many years it takes the farthest planet to orbit the sun! ...Show more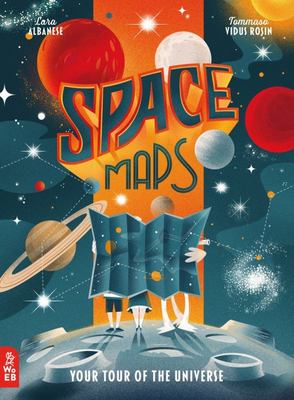 $40.00
NZD
Category: Astronomy
This gorgeous hardback draws on the latest astronomy to take children to the farthest reaches of outer space through circular and flat maps of the Solar System and the galaxies beyond. Vivid drawings and easy facts guide readers through what we see with the naked eye and telescopes, our planet and other s, with plentiful views from the Southern Hemisphere and ancient interpretations. From the Crab Nebulae to the International Space Station, Space Maps has the universe covered. ...Show more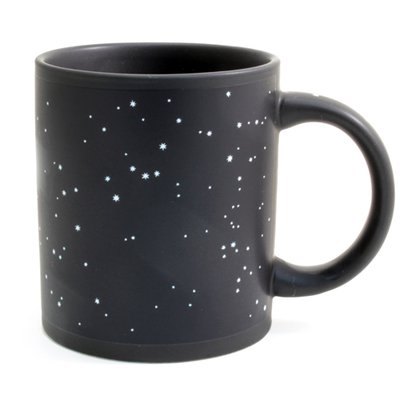 $14.00
NZD
Category: Crafts and Science
The Constellation mug is a phase-change mug which transforms from stars to constellations when hot liquid is added. Designed in association with Space Place, Wellington, New Zealand.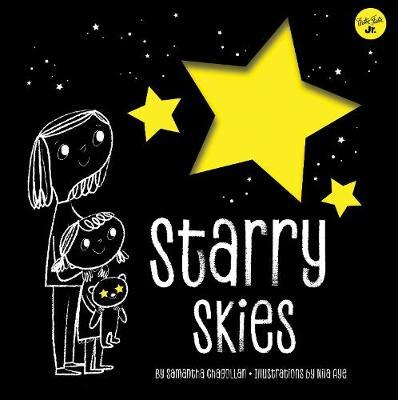 $25.00
NZD
Category: Board & Cloth Books
An engaging introduction to astronomy for kids, featuring fourteen well-known constellations and a star map of each hemisphere. Every night, the sky is filled with stars that tell a thousand tales. Brave warriors, regal queens, fierce beasts -- they all parade across the starry skies each night. In Sta rry Skies you'll discover some of the most famous constellations and learn how to find them in the night sky. With brilliant illustrations by Nila Aye, you will see the shapes of each constellation, and imagine what they might look like when you look up into the dark sky above. This introduction to astronomy is all you need to start learning about stars, so get ready, star hunters, and look to the skies! ...Show more