Space Science
The study of celestial objects such as stars, galaxies, planets, moons, asteroids, comets and nebulae
$23.00
NZD
Category: Lift-the-Flaps | Series: Look Inside | Reading Level: Children's - Kindergarten, Age 5-6
This is a fun flap book packed with information about space, and the amazing things that float through it - stars, moons, comets, and the planets of our solar system. Each double-page spread has a colour illustration, and several flaps to lift to find out more about what's going on in the scene.
$13.00
NZD
Category: Astronomy | Series: It's All About...
Blast off above the stars and explore the milky way in It's all about... Super Solar System! Read about our rocky Moon and how we traveled there, stunning star constellations, and what it's like on board the International Space Station. Packed with detailed photography, the latest bite-size facts, and a free audio download, this book has everything a budding astronaut could need. It's all about... is a collectable series filled with up-to-date stats and facts about a wide range of hot topics, including animals, history, technology and vehicles. Each book comes with a free audio download so children can take their book wherever they go, as well as glossary that's perfect for teaching and learning. Check out the other titles in the It's all about... series and see if you can collect them all! ...Show more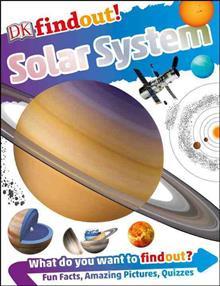 $10.00
NZD
Category: Astronomy | Series: DK Find Out!
From the creators of DK findout!, the free online resource for kids, comes an exciting new book series full of amazing images, incredible quizzes, and cutting-edge information kids need to know. The DK findout! series helps kids become experts on their favorite subjects from dinosaurs to space. Learning doesn't get more fun.Bring space down to earth with DK findout! Solar System. Take a trip across Mars, find out what the weather is like on Jupiter, and visit the International Space Station. See how the planets move, learn about the asteroid belt, and read up on the history of astronomy. Discover once and for all why Pluto is a dwarf planet.Pull out the special cover flaps to see extra information about space and take a quiz about everything in the book.Filled with vivid photography and out-of-this-world facts, DK findout! Solar System makes space fun and accessible for any budding astronomer or astronaut.Learn more about the solar system or anything else! at www.dkfindout.com, a free educational website for kids to have fun with information and to expand their knowledge. ...Show more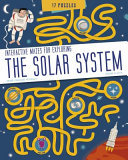 The Solar System
by Pierre-François Mouriaux; Fleurus
$23.00
NZD
Category: Mazes & Dot to Dots
Climb into your space suit, make sure your gloves and helmet are properly secured, and settle behind the controls of your spaceship. 5, 4, 3, 2, 1 . . . liftoff! Fly through these 17 mazes and the universe will have no more secrets for you! Discover each of the planets in our solar system, which countr ies have sent animals into space, and what a day in the life of an astronaut looks like! But beware of traps, distractions, and dead ends . . . ...Show more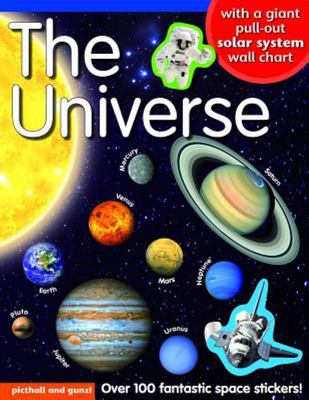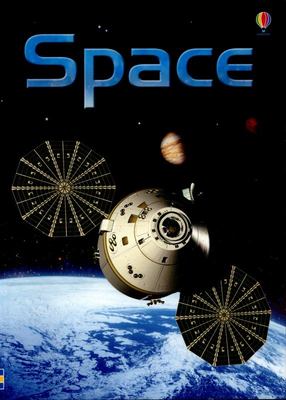 $16.00
NZD
Category: Astronomy | Series: Beginners Plus
Where does outer space begin? How do rockets work? What do astronauts do all day? This fascinating book for young readers explores the wonders and dangers of space, from the Moon to Mars, the International Space Station and beyond. With colour photographs, easy to read text and internet links to special ly selected websites to find out more. ...Show more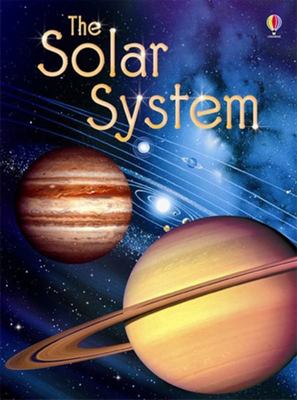 $11.00
NZD
Category: Astronomy | Series: Usborne Beginners
What is the surface of Mars like? Why does Venus glow in the dark? How do scientists explore faraway planets? Beginner readers can find answers to these questions and more in this colourful information book. Illustrated with stunning photographs and illustrations accompanied by short, informative text d eveloped with reading experts. Includes carefully selected internet-links to exciting websites about the Solar System. ...Show more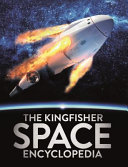 $30.00
NZD
Category: Astronomy
The Kingfisher Space Encyclopedia is an amazing 160-page volume and the perfect guide to space and outer space for children. Packed with colourful illustrations, step-by-step sequences, and detailed photography to keep children engaged and entertained.Arranged thematically into key areas, the concise te xt is clear, accurate, and perfectly pitched, making this an unbeatable resource for home and school. This comprehensive guide includes the launch of the James Webb Telescope, the reusable Falcon 9 and NASA's advance space suit design. Plus, a glossary and index are included along with a list of websites for further learning. ...Show more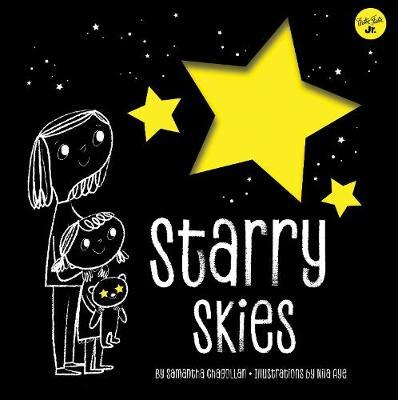 $25.00
NZD
Category: Board & Cloth Books
An engaging introduction to astronomy for kids, featuring fourteen well-known constellations and a star map of each hemisphere. Every night, the sky is filled with stars that tell a thousand tales. Brave warriors, regal queens, fierce beasts -- they all parade across the starry skies each night. In Sta rry Skies you'll discover some of the most famous constellations and learn how to find them in the night sky. With brilliant illustrations by Nila Aye, you will see the shapes of each constellation, and imagine what they might look like when you look up into the dark sky above. This introduction to astronomy is all you need to start learning about stars, so get ready, star hunters, and look to the skies! ...Show more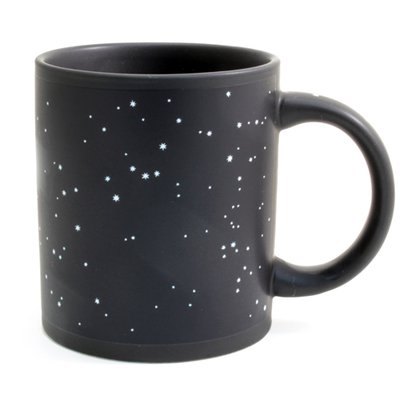 $14.00
NZD
Category: Crafts and Science
The Constellation mug is a phase-change mug which transforms from stars to constellations when hot liquid is added. Designed in association with Space Place, Wellington, New Zealand.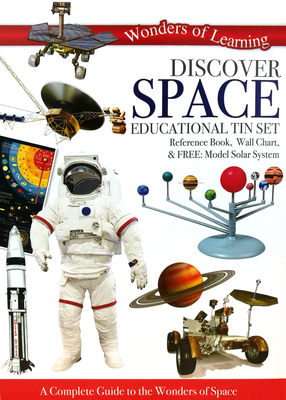 $23.00
NZD
Category: Astronomy | Series: Wonders of Learning
Release your inner astronaut when you launch into this kit about outer space. Have you ever wondered where Earth sits among the cosmos, or how big the sun REALLY is? With this kit, all your galaxy-related questions will be answered. Explore the volcanoes on Mars, the rings of Saturn, the craters on our Moon, and the raging storm on Jupiter that seems to go on forever... Contains: - Reference Book- Wall Chart- Model Solar System ...Show more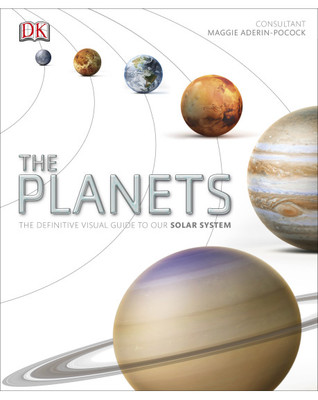 $30.00
NZD
Category: Astronomy
Featuring all-new 3D models built using data gathered by NASA and the European Space Agency, The Planets is an awe-inspiring journey through the Solar System, from Earth to Mars and beyond. Viewed layer by layer, planets and other objects in the Solar System are taken out of the night sky and presented on a white background, revealing every detail of their surface and internal anatomy in astonishing detail. Looking at planets, the Sun, hundreds of moons and thousands of asteroids and comets, The Planets includes timelines that chronicle all major Space missions, right up to the latest Mars rovers, and infographics that present fascinating facts about all planets and the Solar System in a fresh new way. ...Show more