$20.00
NZD
Category: General Picture Books
A colourful rhyming picture book all about trucks and diggers, from the author of international bestseller Giraffes Can't Dance. Is your little one mad about trucks and diggers? Then they'll love this bright, bold book, packed with all sorts of vehicles - including dumper trucks, diggers, cranes, fire engines, transporters and more. Read about all the amazing things they do, then decide which one you would choose to drive! From the creators of the bestselling Rumble in the Jungle and Commotion in the Ocean. ...Show more
$18.00
NZD
Category: General Picture Books | Series: Angelina Ballerina
Play dress up with Angelina Ballerina in this 8x8 storybook complete with a shiny foil cover and paper dolls of Angelina and her friend Alice, as well as clothes to dress them in Angelina Ballerina loves playing dress up as much as she loves ballet, so her grandparents help her make a dress-up box of h er own And dressing up is even more fun when Angelina's friend Alice and cousin Henry come over to play. Join in the fun with the three included paper dolls and many paper outfits Angelina Ballerina fans can play with again and again. ...Show more
$30.00
NZD
Category: General Picture Books
The first ever graphic novel version of Animal Farm - a Times Book of the Year Animal Farm is the story of what happens when the downtrodden animals of Manor Farm overthrow their master, and how their revolution goes horribly wrong. Now George Orwell's dark, timeless fable has been turned into a graphic novel for the very first time, illustrated in full colour by the renowned Brazilian artist Odyr to bring us a whole new work of art. 'This brightly coloured homage to Orwell's timely allegory is heartbreaking and elegant. Odyr's images of animals casting off their bonds and then living with the results of their revolution are painterly and evocative, both loose and illuminating' The New York Times ...Show more
$18.00
NZD
Category: General Picture Books
Near-sighted Mole climbs out of his tunnel only to have a large poo drop on his head. Needless to say, Mole is not pleased with this in the least, and so he begins a journey to find the offending animal. Is he looking for revenge?
$17.00
NZD
Category: General Picture Books
His feet go STOMP! His jaws go CRUNCH! In the blink of an eye you'll be his LUNCH! All young dinosaurs are warned about the scary Gigantosaurus. So Bonehead volunteers to be the dino-kids lookout whenever they go into the jungle to play. Unfortunately, he is the original boy-dinosaur who cried wolf, or in this case, GIGANTOSAURUS! Finally, Bonehead's friends refuse to believe his warnings and the Gigantosaurus really turns up! In a vertical gatefold surprise, it looks like Bonehead has got crunched - but in a hilarious reveal we discover this annoying little dinosaur is safe after all.   ...Show more
$19.00
NZD
Category: General Picture Books | Series: Simon
The little rabbit is loved by his family, even though whenever they ask him a question, he answers very rudely. In the morning his mother would say, 'Time to get up, my little rabbit ' He'd reply: 'Poo bum '. One day the little rabbit meets a hungry wolf. Will he learn his lesson once and for all?
$15.00
NZD
Category: General Picture Books
A lyrical, joyful charity picture book about gratitude and community, inspired by the efforts of key workers during the coronavirus pandemic.
Fish
by Brendan Kearney
$24.00
NZD
Category: General Picture Books
Meet Finn the fisherman and his dog, Skip, in this illustrated story book for young children that teaches them about plastic pollution and recycling. All Finn wants is to catch a nice, tasty fish for his dinner, but no matter how hard he tries all he seems to catch at the end of his fishing line is the rubbish that is polluting the sea . At the end of the day, Finn and his dog Skip go home with a boat full of rubbish, but their tummies are empty tummies. However, they soon find a way to put the rubbish they have found to good use... This book is the ideal introduction for children to the environmental concerns facing our oceans, featuring colourful illustrations and an engaging, light-hearted storyline, drawn and written by Brendan Kearney. Grown-ups and children will enjoy reading together and following the story of Finn and Skip with its ups and downs, and pointing out all the different pieces of rubbish that Finn catches in the ocean in the detailed illustrations. Young readers will love this picture book with a timely and ultimately uplifting message about protecting the world around us. ...Show more
My Mama (PB)
by Annemarie van Haeringen
$20.00
NZD
Category: General Picture Books
A cheeky baby elephant describes his mother while we follow another story in the illustrations—familiar and funny for both parents and children.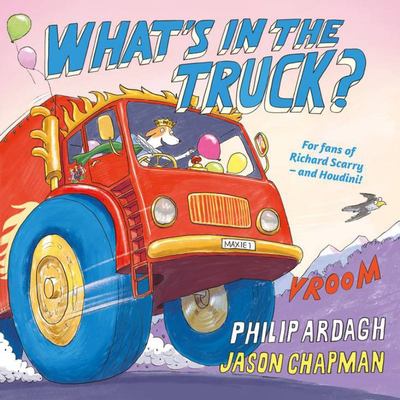 $17.00
NZD
Category: General Picture Books
'...Out glides a limo, as sleek as a plane, With big gleaming hubcaps as bright as champagne' Children will delight in this silly tale of a dog prince in his truck with a very special delivery . . . With each page turn a new vehicle pops out of the last. This book has all the ingredients to charm and enthrall first readers and parents alike. ...Show more
$21.00
NZD
Category: General Picture Books
Harry, the beloved white dog with black spots, loves being the centre of attention. But when the neighbour's guinea pig comes to stay, Harry feels quite left out! No matter what he tries, nobody seems to notice Harry anymore.But when Harry accidentally lets the guinea pig escape at school, it's a disast er! Can he use his best detective skills to save the day?Created in the classic style of Gene Zion and Margaret Bloy Graham, this is an irresistible story filled with humour - perfect for little animal lovers and big siblings alike! ...Show more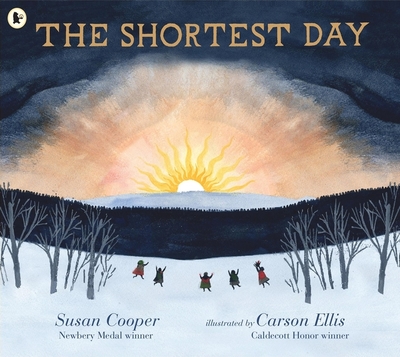 $19.00
NZD
Category: General Picture Books
So the shortest day came, and the year died...As the sun set on the shortest day of the year, early people would gather to prepare for the long night ahead. They built fires and lit candles. They played music, bringing their own light to the darkness, while wondering if the sun would ever rise again... Written for a theatrical production that has become a ritual in itself, Susan Cooper's poem The Shortest Day captures the magic behind the returning of the light, the yearning for traditions that connect us with generations that have gone before - and the hope for peace that we carry into the future. Richly illuminated by Carson Ellis, this beautiful book evokes the joy and community found in the ongoing mystery of life when we celebrate light, thankfulness, and festivity at a time of rebirth. Welcome Yule! ...Show more