$18.00
NZD
Category: General Picture Books
From the award-winning Gemma Merino, author of the iconic The Crocodile Who Didn't Like Water (over half a million copies sold worldwide), The Dragon Who Didn't Like Fire is a deeply funny story about acceptance, difference and unconditional love. Everybody knows that dragons can breathe fire, but unlik e her brothers and sisters, this little dragon is different. She doesn't like fire but she desperately wants to fly and make her Dad proud. In an attempt at flying, she finds herself plunging into the lake. Being underwater should be wet, cold and horrid, but it feels AMAZING. Could it be that this little dragon isn't a dragon at all? ...Show more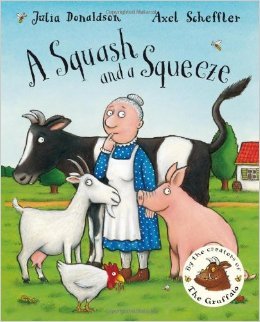 $18.00
NZD
Category: General Picture Books
A little old lady thinks her house is a squash and a squeeze, but with the advice of a wise old man and the help of a few farmyard animals, she soon discovers that it's not as small as she thought.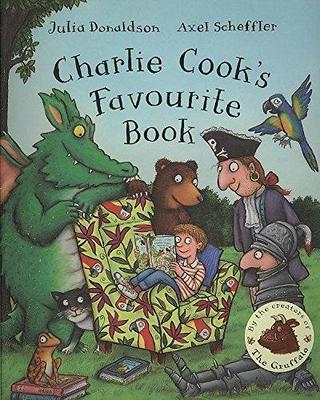 $18.00
NZD
Category: General Picture Books
From the creator of modern classic Meerkat Mail comes a very funny woodland story showing the dangers of having too much stuff. Too Much Stuff is based in the same forest as Gravett's award-winning Tidy, it features a host of gorgeous woodland animals, including Pete the badger.Meg and Ash are a pair of magpies who are building a nest for their perfect eggs. Although they begin their nest construction using the usual mud, sticks and grass, Meg and Ash are soon convinced that their nest doesn't have enough stuff and begin to collect more things to add to an ever-growing pile. From cuckoo clocks to mops and socks, a pram and even a car – their need for stuff seems endless. Until – crash! – the inevitable happens.Emily Gravett's engaging, exquisitely illustrated story will appeal to fans of Tidy and of such classics as The Animals of Farthing Wood. ...Show more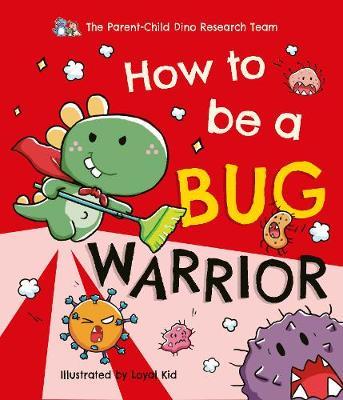 $20.00
NZD
Category: General Picture Books
Danny Dino is not feeling well. What can he do to protect himself and others from getting sick? Dr Pterosaur tells Danny Dino and his friends how to prevent the spread of germs and bugs through correct hand washing, and other useful tips. Can you do the seven step super hand wash just like Danny Dino? ...Show more
$18.00
NZD
Category: General Picture Books
George wished he wasn't the scruffiest giant in town. So, one day, when he sees a new shop selling giant-size clothes, he decides it's time for a new look. With smart trousers, a smart shirt, stripey tie and shiny shoes, George is a new giant. But, on his way home, he meets various animals who desperate ly need his help, and his clothes! ...Show more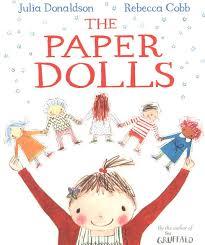 $18.00
NZD
Category: General Picture Books
A string of paper dolls go on a fantastical adventure through the house and out into the garden. They soon escape the clutches of the toy dinosaur and the snapping jaws of the oven-glove crocodile, but then a very real pair of scissors threatens.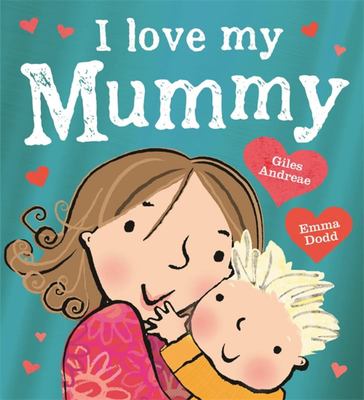 $20.00
NZD
Category: General Picture Books
A sweet rhyming picture book about the special relationship between mother and child. With a gentle, rhyming story and lovely illustrations, this is a book to be loved, shared and treasured. With extra special pages for the little ones to personalise, this is the perfect present for mummies everywhere, on Mother's Day or at any time of the year! From the author of picture book classic Giraffes Can't Dance. 'This sweet and heartwarming ditty, told in witty rhyme by Giles Andreae, has cosy, bright illustrations, and is filled with feel-good charm' - Junior Magazine Winner of the Book Trust Early Years Award! ...Show more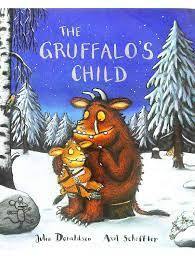 $18.00
NZD
Category: General Picture Books
"The Gruffalo said that no gruffalo shouldEver set foot in the deep dark wood." But one wild and windy night the Gruffalo's child disobeys her father's warnings and ventures out into the snow. After all, the Big Bad Mouse doesn't really exist . . . does he? The Gruffalo's Child is the Number One best-se lling, much-loved sequel to the worldwide picture-book phenomenon that is The Gruffalo. Julia Donaldson's trademark rhyming text and Axel Scheffler's brilliant, characterful illustrations combine once more to ensure that the Gruffalo's Child has followed firmly in her father's footsteps and that her story is one that children will ask for again, and again... and again! This edition features the classic story with a stunning redesigned cover and beautiful finish, making it a must-have addition to the bookshelves of all Donaldson and Scheffler fans - big and small! Also available with redesigned covers are The Gruffalo, Room on the Broom, The Snail and the Whale, The Smartest Giant in Town, Monkey Puzzle, Charlie Cook's Favourite Book, and A Squash and a Squeeze.   ...Show more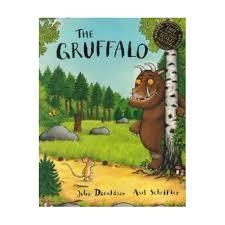 $20.00
NZD
Category: General Picture Books
A colourful new arrival turns the chicken coop upside-down in this delightfully funny rhyming picture book from Rachel Bright, multi-award-winning author of The Lion Inside.     A new egg is ready to hatch, and the chickens all think they know what to expect. But when Freddy bursts from his shell wit h a multi-coloured explosion, it's clear he's not like ANY other chick they know!     Join Free-Range Freddy as he turns the farmyard upside-down and shows the other hens just how egg-citing life can be if you only look at it a little differently . . .     A delightfully funny rhyming picture book about the importance of being true to oneself and embracing difference. Award-winning wordsmith Rachel Bright, creator of The Lion Inside and The Koala Who Could, pairs with wonderfully talented debut illustrator Isobel Evans, winner of the Carmelite Prize. ...Show more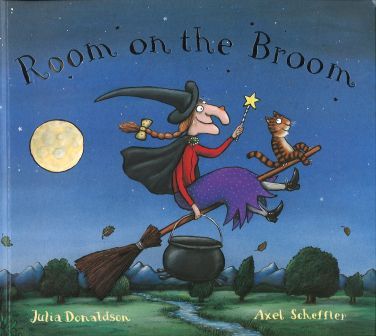 $18.00
NZD
Category: General Picture Books
Room on The Broom is a British children's story book by writer and playwright Julia Donaldson and illustrated by Axel Scheffler, which tells the story of a kind witch and her cat who invite three other animals to join them travelling on her broomstick.