Picture books with an edge
$29.00
NZD
Category: Sophisticated Picture Books
Extraordinary imagery and rich language spark the reader's imagination as they enter the creative world of a young girl. From award-winning author Meg McKinlay and celebrated artist Matt Ottley comes a moving and visually stunning picture book that celebrates the transformative power of the creative pro cess from inception through recognition to celebration and releasing into the world. We shadow the protagonist as she contemplates the blue print of an idea, collects the things that inspire from the natural world to shape a bird. And breathes life into it before letting it fly free. It shows how small things, combined with a little imagination and a steady heart, can transform into works of magic.   ...Show more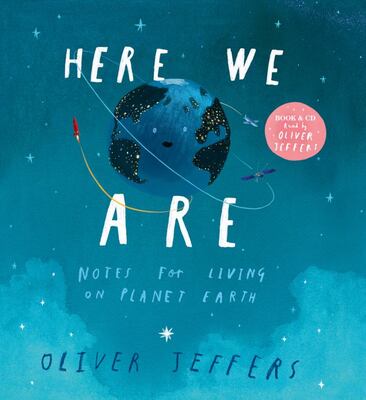 $25.00
NZD
Category: Picture Books with CD
This book and CD edition of the exquisite and thought-provoking Here We Are comes with heartfelt, award-winning audio, read by the internationally best-selling creator himself, Oliver Jeffers! Well, hello. And welcome to this Planet. We call it Earth. Our world can be a bewildering place, especially if you've only just got here. Your head will be filled with questions, so let's explore what makes our planet and how we live on it. From land and sky, to people and time, these notes can be your guide and start you on your journey. And you'll figure lots of things out for yourself. Just remember to leave notes for everyone else… Some things about our planet are pretty complicated, but things can be simple, too: you've just got to be kind. Here We Are is the utterly heartfelt new book from Oliver Jeffers. We're glad you found it. "An optimistic snapshot of contemporary life, this heartfelt hug of a book ought to become a classic" The Guardian ...Show more
$30.00
NZD
Category: Sophisticated Picture Books
For years, the kiosk has been Olga's life, but she dreams of distant places. One day a chance occurrence sets her on an unexpected journey. Absurd, contemporary, heart-lifting, this is an original picture book about being stuck and finding a way to get free.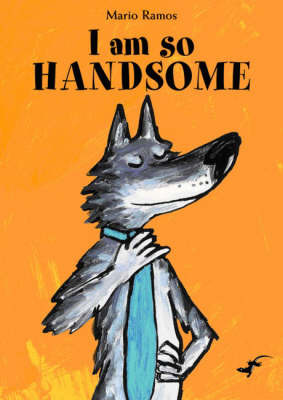 $18.00
NZD
Category: Sophisticated Picture Books
In I Am So Handsome the incorrigible wolf saunters through the forest asking everyone he meets including Little Red Riding Hood and The Three Little Pigs: "Tell me, who is the most handsome of all?" He gets his comeuppance most unexpectedly and satisfactorily.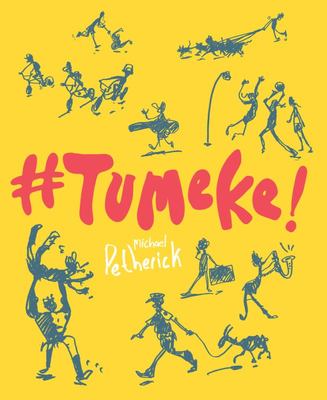 #Tumeke!
by Michael Petherick
$30.00
NZD
Category: NZ Middle Fiction
Plans for the Newtoun community's Waitangi Day celebrations are well under way. The Tape Orchestra's practising like mad. Monty and Mr Steve Vibrant are designing a poster. Rishi's trying to land Lil Yacht Shifty … and Ms Ropata's juggling it all because everyone wants in. There'll be curry and cake, ka pa haka, halal sausages, foam blasters, the Naenae dirtman, and kiss-the-goat — if Constable Rutene can manage to chase one down. In the meantime, Dreadflock's considering a blog, Briony's Mum's being a helicopter, and everyone's eating a lot of lolly cake. In the boundary-riding tradition of the Annual project, Annual Ink's latest title #Tumeke! brings you the lives, loves and larrikin spirit of an inner-city neighbourhood. The story is told through texts, Instagram posts, emails, fliers, committee minutes, posters, diary entries, blog posts, chatrooms, school homework, raps and the reliably bonkers community noticeboard. Stuffed with big personalities, surprising friendships and a little intrigue, this multimedia story brims with creativity and comedy, and everyday heartaches, too. Debut novelist Michael Petherick juggles a large cast and multiple story threads with panache, giving us a window on a vivid, warm-hearted community. A narrative — but not quite as we know it — for middle readers and anyone who loves to connect. To look inside, click here. ...Show more
$20.00
NZD
Category: Sophisticated Picture Books
Who's driving the fire engine? Elephant! He is driving to the fire station. Wheeooh wheeooh wheeooh! Who's driving the racing car? Hare! He's driving to the racing track. Vroooom! But who gets there first? Was it Cat? Giraffe, in her convertible? No, it's the turtle, on his little legs. "I chose this bo ok because of its exuberance, the strong graphics, and the fun of matching the right driver to the right vehicle," says publisher Julia Marshall. "It's a great book for reading aloud to young children." ...Show more
$18.00
NZD
Category: Sophisticated Picture Books | Series: The Crayons | Reading Level: Children's - Kindergarten, Age 5-6
The companion to the #1 blockbuster bestseller, The Day the Crayons Quit A Wall Street Journal Best Children's Book of 2015 / A TIME Magazine Top 10 Children's Book of 2015 "Highly anticipated (yes, even for adults)" --Entertainment Weekly I'm not sure what it is about this kid Duncan, but his crayon s sure are a colorful bunch of characters Having soothed the hurt feelings of one group who threatened to quit, Duncan now faces a whole new group of crayons asking to be rescued. From Maroon Crayon, who was lost beneath the sofa cushions and then broken in two after Dad sat on him; to poor Turquoise, whose head is now stuck to one of Duncan's stinky socks after they both ended up in the dryer together; to Pea Green, who knows darn well that no kid likes peas and who ran away--each and every crayon has a woeful tale to tell and a plea to be brought home to the crayon box. Look for a special glow-in-the-dark picture Note: make sure to "charge" it under a light first]. Praise for The Day the Crayons Came Home Winner of the Goodreads Choice Award for Best Picture Book of 2015 A Wall Street Journal Best Book of 2015 One of Parents Magazine's Ten Best Children's Books of 2015 A Publishers Weekly Best Book of the Year "Funnier than the creators' original blockbuster."--Parents Magazine "Mr. Daywalt's text blends with Mr. Jeffers's illustrations to make a picture book that will have children clamoring for more crayon adventures."--The Wall Street Journal "Continues its predecessor's pleasing, goofy conceit...Once again, both Daywalt's text and Jeffers' illustrations are endearing."--New York Times Book Review "By telling stories from the points of view of crayons, giving voices to the small and ignored, Daywalt and Jeffers have created two books that offer plenty of charm and fun, but also make children feel deeply understood."--The Boston Globe * "A masterwork of humor and design . . . Sure to be as popular as The Day the Crayons Quit."--Booklist, starred review * "A brilliant, colorful tale that begs to be read aloud and a must-have for all collections."--School Library Journal, starred review * "Once again, Daywalt and Jeffers create rich emotional lives and personalities for their colorful cast, and it's hard to imagine a reader who won't be delighted."--Publishers Weekly, starred review "Not only stands on its own merit, but may be even more colorful than the original."--Huffington Post "Drew Daywalt and Oliver Jeffers once again offer perceptive and frequently hilarious insights...The Day the Crayons Came Home will have readers of all ages chuckling--and will inspire kids' empathy and imagination in equal measure."--BookPage Praise for The Day the Crayons Quit The #1 New York Times bestselling phenomenon--over two years on the bestseller list Winner of the E.B. White Read-Aloud Award Amazon's 2013 Best Picture Book of the Year A Barnes & Noble Best Book of 2013 Goodreads' 2013 Best Picture Book of the Year * "Hilarious . . . Move over, Click, Clack, Moo; we've got a new contender for the most successful picture-book strike." -BCCB, starred review "Jeffers . . . elevates crayon drawing to remarkable heights." -Booklist "Fresh and funny." -The Wall Street Journal "This book will have children asking to have it read again and again." -Library Media Connection * "This colorful title should make for an uproarious storytime." -School Library Journal, starred review * "These memorable personalities will leave readers glancing apprehensively at their own crayon boxes." -Publishers Weekly ...Show more
$18.00
NZD
Category: Sophisticated Picture Books | Series: The Crayons | Reading Level: Children's - Kindergarten, Age 5-6
In 2013, Drew Daywalt and Oliver Jeffers' picture book, The Day the Crayons Quit, became a #1 bestselling smash-hit. It featured a boy named Duncan and his funny, disgruntled cast of crayons who decided enough was enough--it was time to walk off the job. Luckily, Duncan managed to convince them to come back to work and a second book was born.   Praise for The Day the Crayons Came Home   One of Parents Magazine's Ten Best Children's Books of 2015   A Publishers Weekly Best Book of the Year   "Highly anticipated (yes, even for adults)" --Entertainment Weekly "Mr. Daywalt's text blends with Mr. Jeffers's illustrations to make a picture book that will have children clamoring for more crayon adventures."--The Wall Street Journal   * "A masterwork of humor and design . . . Sure to be as popular as The Day the Crayons Quit."--Booklist, starred review   * "A brilliant, colorful tale that begs to be read aloud and a must-have for all collections."--School Library Journal, starred review   * "Once again, Daywalt and Jeffers create rich emotional lives and personalities for their colorful cast, and it's hard to imagine a reader who won't be delighted."--Publishers Weekly, starred review   "Drew Daywalt and Oliver Jeffers once again offer perceptive and frequently hilarious insights...The Day the Crayons Came Home will have readers of all ages chuckling--and will inspire kids' empathy and imagination in equal measure."--BookPage   Praise for The Day the Crayons Quit   The #1 New York Times bestselling phenomenon--over two years on the bestseller list   Winner of the E.B. White Read-Aloud Award   Amazon's 2013 Best Picture Book of the Year   A Barnes & Noble Best Book of 2013   Goodreads' 2013 Best Picture Book of the Year   * "Hilarious . . . Move over, Click, Clack, Moo; we've got a new contender for the most successful picture-book strike." -BCCB, starred review   "Jeffers . . . elevates crayon drawing to remarkable heights." -Booklist   "Fresh and funny." -The Wall Street Journal   "This book will have children asking to have it read again and again." -Library Media Connection   * "This colorful title should make for an uproarious storytime." -School Library Journal, starred review   * "These memorable personalities will leave readers glancing apprehensively at their own crayon boxes." -Publishers Weekly, starred review   "Utterly original." -San Francisco Chronicle ...Show more
$24.00
NZD
Category: Sophisticated Picture Books | Reading Level: Children's - Grade 1-2, Age 6-7
Phizzwhizzing new cover look and branding for the World's NUMBER ONE Storyteller! The Enormous Crocodile is planning what to have for his lunch. This foul fiend - the greediest croc in the whole river - wants to eat something juicy and delicious. His teeth sparkle like knives in the sun and he's gettin g hungrier and hungrier. But what can the greedy grumptious brute guzzle up?Beware - he's looking for someone . . . someone who looks a lot like YOU! 'A true genius . . . Roald Dahl is my hero' - David Walliams Look out for new Roald Dahl apps in the App store and Google Play- including the disgusting TWIT OR MISS! an HOUSE OF TWITS inspired by the revolting Twits. Listen to THE ENORMOUS CROCODILE and other Roald Dahl audiobooks read by some very famous voices, including Kate Winslet, David Walliams and Steven Fry - plus there are added squelchy soundeffects from Pinewood Studios! ...Show more
$40.00
NZD
Category: Sophisticated Picture Books | Reading Level: 7 Kids picture
Winner of the Kate Greenaway Medal 2020.     A stunning companion to Tales from Outer Suburbia, this collection of illustrated short stories is sure to delight Shaun Tan fans of all ages. Where can we live if not in each other's shadow?World-renowned artist Shaun Tan applies his unique imagination to a reflection on the nature of humans and animals, and our urban coexistence. From crocodile to frog, tiger to bee, this is a dark and surreal exploration of the perennial love and destruction we feel and inflict - of how animals can save us, and how our lives are forever entwined, for better or for worse.Tales from the Inner City is a masterful work, bearing all of Shaun Tan's trademark wit and poignancy in both its prose and exquisite illustrations. ...Show more
Changes
by Anthony Browne
$20.00
NZD
Category: Sophisticated Picture Books
On Thursday morning at a quarter past ten, Joseph Kaye notices something odd about the kettle...Thus begins a remarkable day for Joseph, a day in which everything seems to change in the most peculiar of ways. The washbasin grows feet, the armchair becomes a gorilla, his bicycle wheel turns into an apple ...Joseph's father had said when he'd left that morning that everything was going to change. But what had he meant? The book explores the boy's state of mind as he prepares for the return of his parents with his new baby sister. ...Show more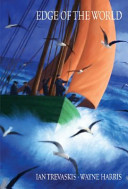 $19.00
NZD
Category: Sophisticated Picture Books
Nobody smiled in the village near the edge of the world. The wind blew cold, snow lay thick on the ground and each day the villagers went about their lives with heavy hearts. That was until the day Toby McPhee sailed out to the very edge of the world and found just what was needed to bring joy back to t heir lives. ...Show more