Wordless Picture Books that rely entirely on illustrations to tell a story.
Migrants
by Issa Watanabe
$28.00
NZD
Category: Textless Picture Books
The migrants must leave the forest. Borders are crossed, sacrifices made, loved ones are lost. It takes such courage to reach the end. At last the journey is over and the migrants arrive. This is the new place. With forceful simplicity, Migrants narrates the journey of a group of animals leaving a leaf less forest. Borders must be crossed, sacrifices made, loved ones left behind. Watanabe takes extraordinary care to show the individuality and humanity of each migrant--through the detailed patterns on their clothing, their care of each other as they set up camp, the symbol of the blue ibis showing the connection between past and future, life and death. ...Show more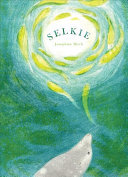 Selkie
by Josephine Birch
$25.00
NZD
Category: Hardback Picture Books
In a small village by the sea the fishermen are full of tales and myths of monsters, pirates and mermaids, but there is one myth that may be true. On a fine, clear morning the men set sail. Reeling in the nets the youngest of the crew is dragged into the water. Rescued from the depths of the sea by a pl ayful seal, a transformation occurs and a tender friendship is formed. Selkie is a wordless picture book telling the tale of love and friendship across boundaries. ...Show more
$35.00
NZD
Category: Hardback Picture Books
"Tan's lovingly laid out and masterfully rendered tale about the immigrant experience is a documentary magically told." -- Art Spiegelman, author of Maus   "An absolute wonder." -- Marjane Satrapi, author of Persepolis   "A magical river of strangers and their stories " -- Craig Thompson, author of Blankets   "A shockingly imaginative graphic novel that captures the sense of adventure and wonder that surrounds a new arrival on the shores of a shining new city. Wordless, but with perfect narrative flow, Tan gives us a story filled with cityscapes worthy of Winsor McCay." -- Jeff Smith, author of Bone   "Shaun Tan's artwork creates a fantastical, hauntingly familiar atmosphere... Strange, moving, and beautiful." -- Jon J. Muth, Caldecott Medal-winning author of Zen Shorts   "Bravo." -- Brian Selznick, Caldecott Medal-winning author of The Invention of Hugo Cabret   "Magnificent." -- David Small, Caldecott Medalist ...Show more
$20.00
NZD
Category: Nostalgic Picture Books | Reading Level: Children's - Kindergarten, Age 5-6
Follow the adventures of a little girl who's dream of flying comes true in this stunning story by Shirley Hughes. The illustrations are packed with detail and wordless pages encourage children to engage with the story in a different way. "Shirley Hughes is a national treasure" Philip Pullman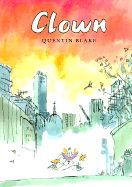 Clown
by Quentin Blake
$26.00
NZD
Category: Nostalgic Picture Books
One day, Clown is thrown into the trash, but he doesn't stay there long. He tries to find someone to take care of his friends, but no one listens. Then Clown finds someone "he" can take care of, and together, they make a home for everyone. Follow the fortunes of Clown-- who starts in a garbage can and e nds up in a happy family-- in this perfectly pitched picture book. Master illustrator Quentin Blake has created an irrepressible character, an action-filled plot, and an eloquent story that can be read on several levels-- all without the use of a single word. "Clown" is a 1996 New York Times Book Review Best Illustrated Book of the Year. "Horn Book" Fanfare Book ...Show more
$19.00
NZD
Category: Sophisticated Picture Books | Series: Journey
Welcome the much-anticipated finale of Caldecott Honoree Aaron Becker's wordless trilogy--a spectacular, emotionally satisfying story that brings its adventurer home. Failing to get the attention of her busy father, a lonely girl turns back to a fantastic world for friendship and adventure. It's her th ird journey into the enticing realm of kings and emperors, castles and canals, exotic creatures and enchanting landscapes. This time, it will take something truly powerful to persuade her to return home, as a gripping backstory is revealed that will hold readers in its thrall. Caldecott Honor winner Aaron Becker delivers a suspenseful and moving climax to his wordless trilogy, an epic that began with the award-winning Journey and continued with the celebrated follow-up Quest. ...Show more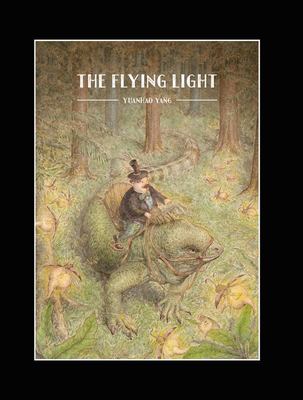 $25.00
NZD
Category: Hardback Picture Books
Enter a mystical world where a man and his strange pet lizard attempt to lure luminous flying creatures to their town. Through innovative wordless storytelling and wonderfully detailed panel illustrations that invite children to use their imagination, this story will light up the lives of those in searc h of direction and allow each reader to interpret it according to their own unique vision of the world. ...Show more
$53.00
NZD
Category: Big Books | Reading Level: From 5 To 99
A big book version of this wordless, visually compelling look at our changing environment, featured on a government reading list for schools. A mother and baby look through a window at a view of wilderness and sky as far as the eye can see. With each page, the boy grows and the scene changes. At first, in a clear patch of forest, a single house appears. A few years pass and there is a village in the distance. By the time the boy is twenty, the village has developed into a city. The young man gets married, has a child of his own and moves to the country, where father and child look through the window of their new home at the undeveloped wilderness outside. Illustrated with elaborate and gorgeous collage constructions, Window is a wordless picture book that speaks volumes. ...Show more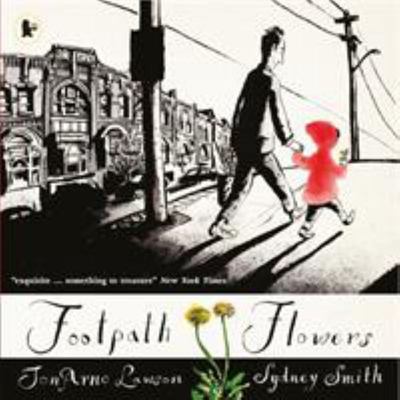 $17.00
NZD
Category: General Picture Books
From award-winning poet JonArno Lawson comes a beautifully illustrated wordless picture book - an ode to the importance of small things, small people and small gestures. Now in paperback! In this wordless, beautifully illustrated picture book from award-winning poet JonArno Lawson, a little girl collect s wild flowers while her distracted father pays her - and their surroundings - little attention. Each flower the little girl gathers becomes a gift for a person or animal, and whether the gift is noticed or ignored, both giver and recipient are transformed by their encounter. An ode to the importance of small things, small people and small gestures, Footpath Flowers is a quiet but powerful testament to the joy that children can find in ordinary things and the mutual value of giving. Sydney Smith's illustration is beautifully observed - from his characters and cityscapes to the way he builds to a crescendo of emotion with his intuitive use of colour. ; A poetically choreographed, wordless picture book that communicates its compassionate message with enormous poignancy - and for the widest, most universal audience possible. ...Show more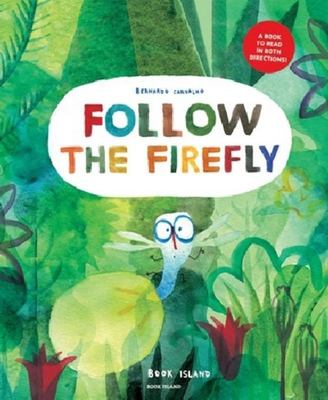 $20.00
NZD
Category: General Picture Books
Have you ever seen a picture book with two titles and two covers, that can be read from back to front? Follow Firefly in his search for a flashing light and turn back at the end of the book to find the second storyline about Rabbit's escape.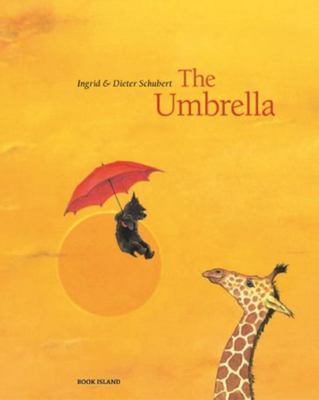 The Umbrella
by Ingrid & Dieter Schubert
$25.00
NZD
Category: Hardback Picture Books
On a windy day a little dog finds an discarded umbrella in the garden. The moment the dog picks up the umbrella, it catches the wind and pulls the dog skywards, taking them both on an exciting journey around the world, from desert to sea, and jungle to North Pole. A wordless picture book that tells a th ousand stories. ...Show more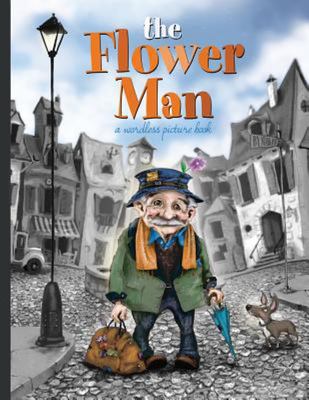 $33.00
NZD
Category: Textless Picture Books
What happens when the Flower Man steps into a colourless world? Behind every window lies a different story in this unique wordless book. This is the tale of a humble man, full of life, his garden and his neighbours. Enjoy getting to know the Uninspired Artist, the Bathtub Man, the Thief, the Lover, the Unloved Girl, the Snobs, the Wishing Boy and many others. And good luck finding Squeakers the mouse! He's on every page! ...Show more