Wordless Picture Books that rely entirely on illustrations to tell a story.
Migrants
by Issa Watanabe
$28.00
NZD
Category: Textless Picture Books
The migrants must leave the forest. Borders are crossed, sacrifices made, loved ones are lost. It takes such courage to reach the end. At last the journey is over and the migrants arrive. This is the new place. With forceful simplicity, Migrants narrates the journey of a group of animals leaving a leaf less forest. Borders must be crossed, sacrifices made, loved ones left behind. Watanabe takes extraordinary care to show the individuality and humanity of each migrant--through the detailed patterns on their clothing, their care of each other as they set up camp, the symbol of the blue ibis showing the connection between past and future, life and death. ...Show more
$33.00
NZD
Category: Textless Picture Books
The stunning wordless story of a brave little boat's voyage. A little boat sets out to sea and begins its voyage toward home. To get there it must travel across many strange, beautiful oceanscapes, full of fantastic creatures and deadly monsters, swept by terrifying storms and sailed by mysterious ship s. Can the Wanderer pick a path through all these perils to a safe harbour? This beautifully illustrated, wordless picture book is a gateway into a captivating marine fantasy world. ...Show more
$18.00
NZD
Category: General Graphic Books
As seen on the SERIAL podcast, season 2, episode 1 ("Dustwun") Open this wordless book and zoom from a farm to a ship to a city street to a desert island. But if you think you know where you are, guess again. For nothing is ever as it seems in Istvan Banyai's sleek, mysterious landscapes of pictures w ithin pictures, which will tease and delight readers of all ages.   "This book has the fascinating appeal of such works of visual trickery as the Waldo and Magic Eye books." -- Kirkus Reviews   "Ingenious."-- The Horn Book ...Show more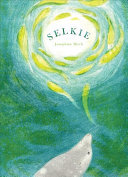 Selkie
by Josephine Birch
$25.00
NZD
Category: Hardback Picture Books
In a small village by the sea the fishermen are full of tales and myths of monsters, pirates and mermaids, but there is one myth that may be true. On a fine, clear morning the men set sail. Reeling in the nets the youngest of the crew is dragged into the water. Rescued from the depths of the sea by a pl ayful seal, a transformation occurs and a tender friendship is formed. Selkie is a wordless picture book telling the tale of love and friendship across boundaries. ...Show more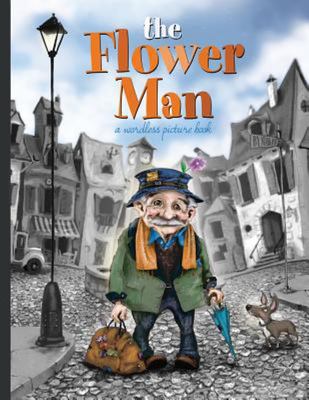 $33.00
NZD
Category: Textless Picture Books
What happens when the Flower Man steps into a colourless world? Behind every window lies a different story in this unique wordless book. This is the tale of a humble man, full of life, his garden and his neighbours. Enjoy getting to know the Uninspired Artist, the Bathtub Man, the Thief, the Lover, the Unloved Girl, the Snobs, the Wishing Boy and many others. And good luck finding Squeakers the mouse! He's on every page! ...Show more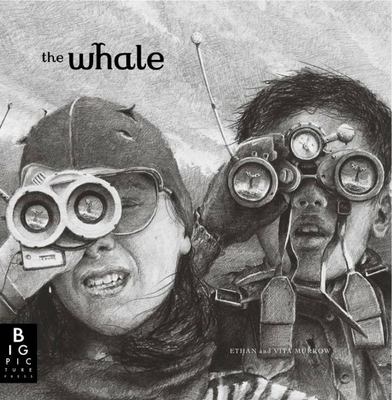 $33.00
NZD
Category: Hardback Picture Books
There is a legend that a Great Spotted Whale lives in the ocean; local fisherman still talk of it, although the first sighting 50 years ago was never corroborated. Now, two young whale watchers each set out to find the whale, one armed with sound recording equipment, the other a camera. Mid-ocean their boats collide, so they pool their resources and set off together to capture incontrovertible proof that the mythical Great Spotted Whale exists. ...Show more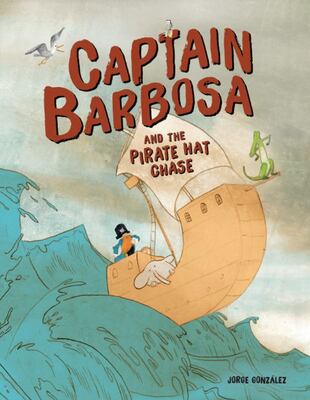 $15.00
NZD
Category: General Graphic Books
In this wordless graphic novel, Captain Barbosa sails the seven seas with his trusty shipmates: a fly, an alligator, and an elephant. A seagull steals his treasured hat, and Barbosa and his crew give chase through a nasty storm. When Barbosa reaches the seagull's island, he finds the hat--along with a n est of baby seagulls--and decides even pirates can forgive and forget. ...Show more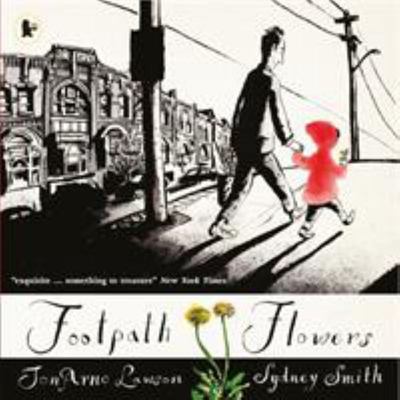 $17.00
NZD
Category: General Picture Books
From award-winning poet JonArno Lawson comes a beautifully illustrated wordless picture book - an ode to the importance of small things, small people and small gestures. Now in paperback! In this wordless, beautifully illustrated picture book from award-winning poet JonArno Lawson, a little girl collect s wild flowers while her distracted father pays her - and their surroundings - little attention. Each flower the little girl gathers becomes a gift for a person or animal, and whether the gift is noticed or ignored, both giver and recipient are transformed by their encounter. An ode to the importance of small things, small people and small gestures, Footpath Flowers is a quiet but powerful testament to the joy that children can find in ordinary things and the mutual value of giving. Sydney Smith's illustration is beautifully observed - from his characters and cityscapes to the way he builds to a crescendo of emotion with his intuitive use of colour. ; A poetically choreographed, wordless picture book that communicates its compassionate message with enormous poignancy - and for the widest, most universal audience possible. ...Show more
$20.00
NZD
Category: General Picture Books | Reading Level: Children's - Kindergarten, Age 5-6
A beautiful wordless picture book brings a personal note to the plight of the honeybee and offers a message of hope. A little girl befriends a bee that takes her on a journey of discovery, revealing an action that every child can take to aid in conservation. In a wordless story told through enchanting illustrations, Bee & Me tells a tale of friendship and offers an introduction to the ecology of the natural world. Alison Jay's original artwork brings the story gently to life, pointing out the sadness of a world without bees. An afterword makes clear to readers the important role these endangered insects play. ...Show more
$35.00
NZD
Category: Hardback Picture Books
"Tan's lovingly laid out and masterfully rendered tale about the immigrant experience is a documentary magically told." -- Art Spiegelman, author of Maus   "An absolute wonder." -- Marjane Satrapi, author of Persepolis   "A magical river of strangers and their stories " -- Craig Thompson, author of Blankets   "A shockingly imaginative graphic novel that captures the sense of adventure and wonder that surrounds a new arrival on the shores of a shining new city. Wordless, but with perfect narrative flow, Tan gives us a story filled with cityscapes worthy of Winsor McCay." -- Jeff Smith, author of Bone   "Shaun Tan's artwork creates a fantastical, hauntingly familiar atmosphere... Strange, moving, and beautiful." -- Jon J. Muth, Caldecott Medal-winning author of Zen Shorts   "Bravo." -- Brian Selznick, Caldecott Medal-winning author of The Invention of Hugo Cabret   "Magnificent." -- David Small, Caldecott Medalist ...Show more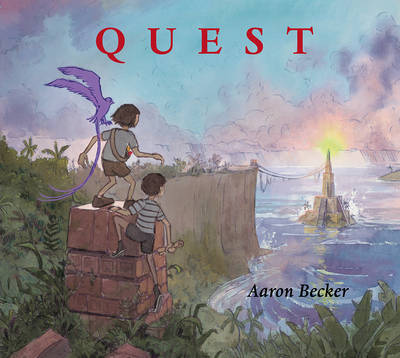 $20.00
NZD
Category: Hardback Picture Books | Series: Journey
Aaron Becker, creator of "Journey," a Caldecott Honor book, presents the next chapter in his stunning wordless fantasy. A king emerges from a hidden door in a city park, startling two children sheltering from the rain. No sooner does he push a map and some strange objects into their hands than he is cap tured by hostile forces that whisk him back through the enchanted door. Just like that, the children are caught up in a quest to rescue the king and his kingdom from darkness, while illuminating the farthest reaches of their imagination. Colored markers in hand, they make their own way through the portal, under the sea, through a tropical paradise, over a perilous bridge, and high in the air with the help of a winged friend. "Journey "lovers will be thrilled to follow its characters on a new adventure threaded with familiar elements, while new fans will be swept into a visually captivating story that is even richer and more exhilarating than the first. ...Show more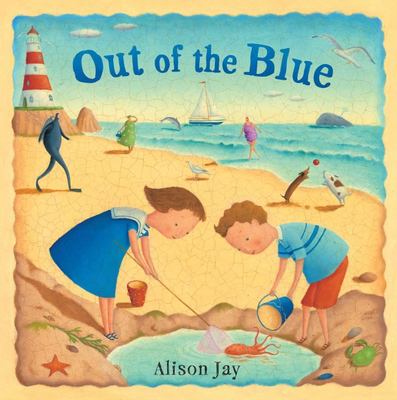 $30.00
NZD
Category: Hardback Picture Books
When a giant octopus entangled in fishing line is washed ashore during a big storm and becomes stranded on the beach, a young boy and girl, assisted by various sea creatures, push and pull him back to sea. Includes endnotes on marine life, lighthouses, and items that wash up on beaches.