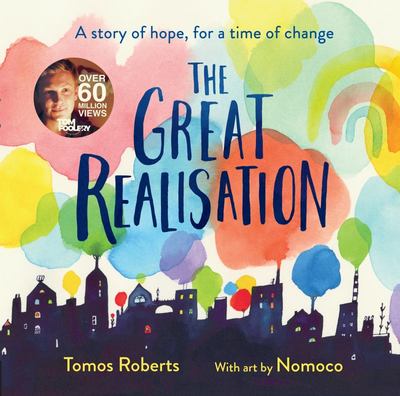 $25.00
NZD
Category: Hardback Picture Books
A post-pandemic bedtime tale that has captured the hearts of millions. First performed in response to the Coronavirus pandemic, Tomos Roberts' inspiring poem, with its message of hope and resilience, has been viewed more than 60 million times and translated into over 20 languages worldwide. From simple acts of kindness, to the creativity within us all, The Great Realisation is a celebration of the many things that have brought us together at a time of crisis. It captures, with magical resonance, the thoughts and feelings of millions worldwide as we adapt to a new way of life, cast aside old habits and reflect on what truly matters to us. It is a story for all readers, young or old, who dare to dream of a fairer, kinder, more loving world. ...Show more
$35.00
NZD
Category: Early Experiences & Issues
An imaginative and engaging exploration of childhood emotions through poetry and evocative illustration. Emotions are like animals: No two are quite the same. Some are quiet; some are fierce; And all are hard to tame. Children experience all sorts of emotions: sometimes going through several very differ ent ones before breakfast. Yet they can struggle to put these feelings into words. An inability to understand and communicate their moods can lead to bad behavior, deep frustration, and a whole host of difficulties further down the line. Like adults, they need help to recognize and verbalize their inner state. The greater their emotional vocabulary, the more likely they are to grow into happy, healthy, and fulfilled adults. An Emotional Menagerie is an emotional glossary for children. A book of 26 rhyming poems, arranged alphabetically, that bring our feelings to life - Anger, Boredom, Curiosity, Dreaminess, Embarrassment, Fear, Guilt, and more. The poems transform each emotion into a different animal to provide a clear and engaging illustration of its character: how it arises; how it makes us behave and how we can learn to manage its effects. Boasting a rich vocabulary, the poems also give children a wide variety of options for describing their feelings to others.Filled with wise, therapeutic advice, brought to life through musical language and beautiful illustrations, An Emotional Menagerie is an imaginative and universally appealing way of increasing emotional literacy. ...Show more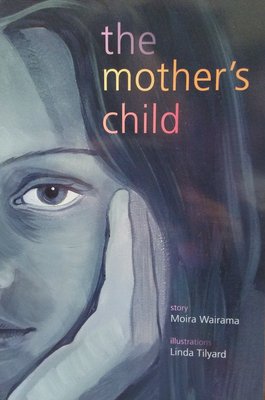 $28.00
NZD
Category: Early Experiences & Issues
A mother recovers from depression by re-discovering a neglected artistic talent. In a dream she meets a lost child, representing the childlike creative spirit she had buried. The child tells the mother to make beautiful pictures so the next day she borrows her children's art supplies and starts painting . Written primarily for mothers but the story also shows children how creativity can bring joy and positive change. ...Show more
$20.00
NZD
Category: Early Experiences & Issues | Reading Level: near fine
Nana made hug blankets for all her family. Each one was special. We love our Nana. A joyful story of family, love and loss . . . but above all else, love.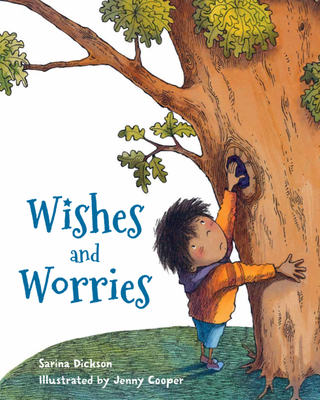 $22.00
NZD
Category: Early Experiences & Issues
Kahu is always listening for the sounds of danger. He is listening so hard that sometimes he doesn't hear the people around him. His Mum and his teacher wish he would pay attention! If only they knew how hard Kahu was trying and how much he wished his worries would vanish.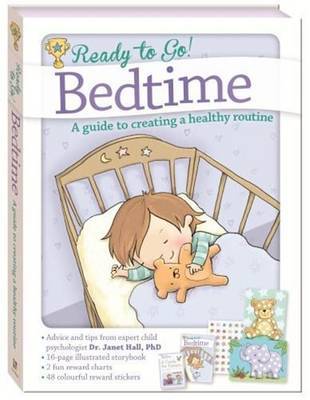 $22.00
NZD
Category: Early Experiences & Issues | Series: Ready to Go!
The READY TO GO! BEDTIME kit contains everything parents need to make bedtime a success. Learn how to establish a healthy sleep routine for your child with strategies, advice and a rewards program that will help make this important developmental stage as simple and effective as possible. This kit conta ins: An easy to follow intsructional parent guide with helpful ideas and proven methods for establishing a sleep routine. A delightfully illustrated book featuring a charming story designed to encourage and support children as they develop a regular sleep routine. 2 reward charts featuring fun illustrations of engaging characters and space for stickers. 48 reward stickers to motivate children and positively reinforce successes. Establishing healthy sleep routines can be a positive and rewarding experience for both parents and children with READY TO GO! BEDTIME. ...Show more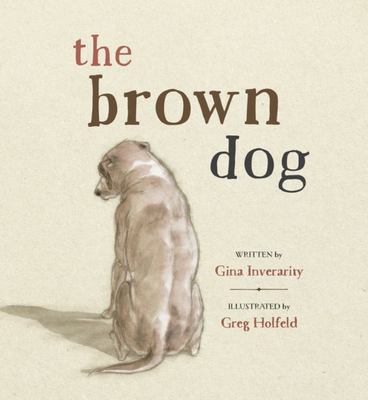 $30.00
NZD
Category: Hardback Picture Books
The brown dog often visits Henry on rainy, grey afternoons. Usually he doesn't hang around for long. But this time the brown dog decides to stay and Henry needs to find a way to make him leave. Gina Inverarity's evocative text and Greg Holfeld's beautiful illustrations provide the perfect platform for y oung readers to think and talk about their feelings. ...Show more
$20.00
NZD
Category: Te Reo Maori Language
Nau mai, hoake tatou ko Aroha, i a ia e kaupare ana i te taiatea, i te mataku, i te maharahara, me te anipa, ki ana tukanga mama ka taea e te katoa. Na te ringatuhi rongonui no Aotearoa, na Craig Phillips, nana nga pukapuka o The Adventures of Jack Scratch me Giants, Trolls, Witches, Beasts (te toa i te Tohu Whakaahua o Russell Clark ki te New Zealand Book Awards 2018). "He huia kaimanawa tenei pukapuka, he tino rauemi hoki, hei awhina i nga tamariki, me nga whanau katoa. Ka titia enei korero ki te ngakau'. - Stacey Morrison Bestselling Aroha's Way has been translated into Te Reo Māori by the amazingly talented Dr Karena Kelly.  It isn't a straight translation but is in keeping with the deeper meaning of the book and using the stunning depth of the Māori language.  This is for reo speakers and does not include any English. ...Show more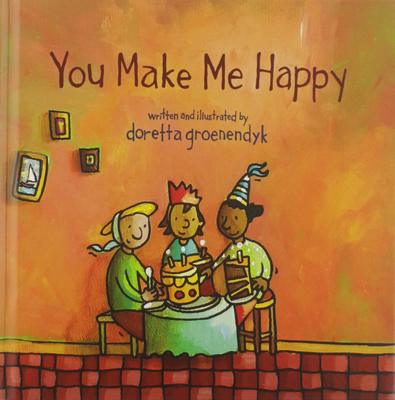 $17.00
NZD
Category: Early Experiences & Issues
With Doretta Groenendyk's whimsical illustrations and narrative style, Small Things Make Me Happy explores the joys of everyday wonders and important, intangible things. Whether we are big or little, there are always things that we truly love. Whether it be sitting by the fire, reading in the bath, or t ravelling at night, this book explores the importance of finding happiness in all around you. ...Show more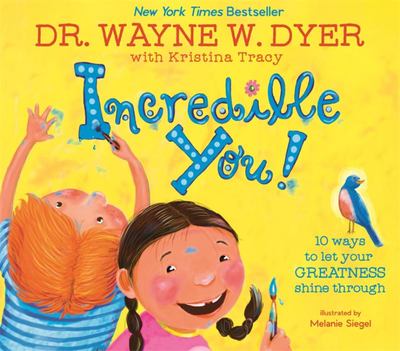 Incredible You!
by Wayne W. Dyer; Kristina Tracy
$32.00
NZD
Category: Hardback Picture Books
Based on Dr. Wayne W. Dyer's New York Times best-selling inspirational book for adults, 10 Secrets for Success and Inner Peace Dr. Wayne W. Dyer has taken the ten concepts from his book for adults 10 Secrets for Success and Inner Peace and interpreted them for children, creating Incredible You! Wayne be lieves that it's never too early for children to know that they're unique and powerful beings, and that they have everything they need within themselves to create happy, successful lives. With this book, parents can introduce these important ideas to their children. The ten concepts are numbered, titled, and set in rhyming verse, and vibrant illustrations bring each point to life. At the end, there are questions that kids can answer to connect these ideas to their own lives, and make them realize how incredible they truly are! ...Show more
$22.00
NZD
Category: Early Experiences & Issues | Series: I Am
A celebration of love and connection for young readers Susan Verde and Peter H. Reynolds continue their collaboration with the fourth book in their bestselling wellness series. A celebration of love in all its forms, I Am Love asks readers to look inward when they feel afraid. Love allows us to act with compassion and kindness, to live with gratitude, and to take care of ourselves by practicing self-love. ...Show more
$22.00
NZD
Category: Early Experiences & Issues | Series: I Am
Find peace within through an accessible mindfulness practice in this companion to the bestselling "I Am Yoga." Verde's gentle, concrete narration and Reynolds' expressive watercolor illustrations bring the tenets of mindfulness to a kid-friendly level. Full color.