$20.00
NZD
Category: NZ Picture Books
We all have lots of feelings, it's OK to let them show.They all live in our heartas our very own rainbow. What does your body do when you're sad or angry? How do you show someone you are proud? For children, experiencing new emotions and understanding them are two vastly different things, but poet Jes sica Urlichs and illustrator Rebekah Ballagh have created an accessible and wonderous rhyming picture book about the rainbow of feelings that live in our heart that helps little ones to express their feelings. Also a qualified counsellor, Rebekah has provided notes for parents and teachers at the back of the book to help caregivers start conversations around understanding, identifying and navigating emotions. ...Show more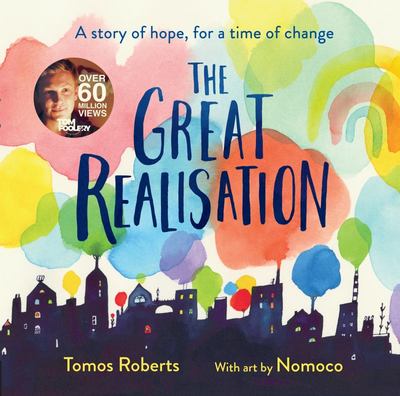 $25.00
NZD
Category: Hardback Picture Books
A post-pandemic bedtime tale that has captured the hearts of millions. First performed in response to the Coronavirus pandemic, Tomos Roberts' inspiring poem, with its message of hope and resilience, has been viewed more than 60 million times and translated into over 20 languages worldwide. From simple acts of kindness, to the creativity within us all, The Great Realisation is a celebration of the many things that have brought us together at a time of crisis. It captures, with magical resonance, the thoughts and feelings of millions worldwide as we adapt to a new way of life, cast aside old habits and reflect on what truly matters to us. It is a story for all readers, young or old, who dare to dream of a fairer, kinder, more loving world. ...Show more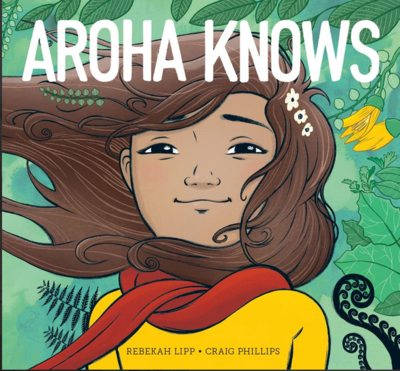 $20.00
NZD
Category: Early Experiences & Issues
Aroha knows that nature is there for you and for me. Spending time out in nature makes her feel all kinds of wonderful emotions. Throughout Aroha Knows, Aroha and her friends experience our amazing world and this picture book explores how it can benefit our wellbeing. Aroha Knows encourages children to feel connected to and find meaning in nature. ...Show more
Together
by Luke Adam Hawker
$40.00
NZD
Category: Early Experiences & Issues
A beautiful book to connect us after such a challenging time.'Dark clouds were looming in the distance. We watched them gather, and we wondered... When will it come? How long will it last?' A monumental storm brings huge and sudden change. We follow a man and his dog through the uncertainty that it brin gs to their lives. Through their eyes, we see the difficulties of being apart, the rollercoaster of emotions that we can all relate to, and the realisation that by pulling together we can move through difficult times with new perspective, hope and an appreciation of what matters most in life. ...Show more
$20.00
NZD
Category: Early Experiences & Issues
Let It Go encourages children to explore what emotions feel like in their body and finda unique way to release them.  Join Aroha and her friends as they navigate their waythrough four emotions: sadness, anger, shame and fear. The Latin derivative for the word emotion, 'emotere,'  literally means energy in motion.  Following on from the huge success of Aroha's Way, Aroha and her friends are again showing children they are not alone in feeling uncomfortable emotions and empowering them with strategies to manage those feelings when they arise. In the back of the book, we have extra notes in the hope that it will again open up conversations between adults and children. Learning to label emotions, recognise how they feel in the body and ways we can allow those emotions to be let go are all valuable tools for our tamariki. If you loved Aroha's Way then you will LOVE Let It Go.  ...Show more
$25.00
NZD
Category: Early Experiences & Issues
ABIA Award winning author Jessica Sanders follows up her successful picture book Love Your Body, with Be Your Own Man. Have you ever felt you should act a certain way or do certain things, just because you're a boy? This book encourages young boys to broaden their ideas about what it means to be a boy, supporting them to feel free and proud to be who they truly are. ...Show more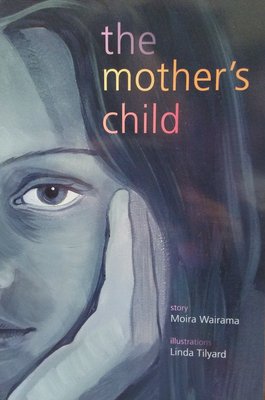 $28.00
NZD
Category: Early Experiences & Issues
A mother recovers from depression by re-discovering a neglected artistic talent. In a dream she meets a lost child, representing the childlike creative spirit she had buried. The child tells the mother to make beautiful pictures so the next day she borrows her children's art supplies and starts painting . Written primarily for mothers but the story also shows children how creativity can bring joy and positive change. ...Show more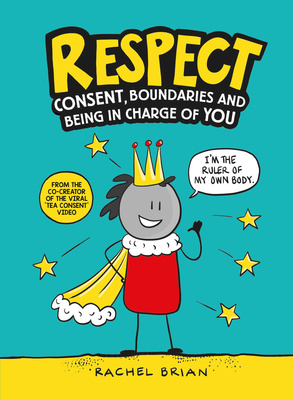 $20.00
NZD
Category: Early Experiences & Issues
From the co-creator of the viral 'Tea Consent' video, this is the perfect introduction to consent for kids and families everywhere. Your body belongs to you and you get to set your own rules, so that you may have boundaries for different people and sometimes they might change. Like when you hi-five you r friends and kiss your kitten, but not the other way round! But consent doesn't need to be confusing. From setting boundaries, to reflecting on your own behaviour and learning how to be an awesome bystander, this book will have you feeling confident, respected, and 100% in charge of yourself and your body. Brought to life with funny and informative illustrations, this is the smart, playful and empowering book on consent that everyone has been waiting for. ...Show more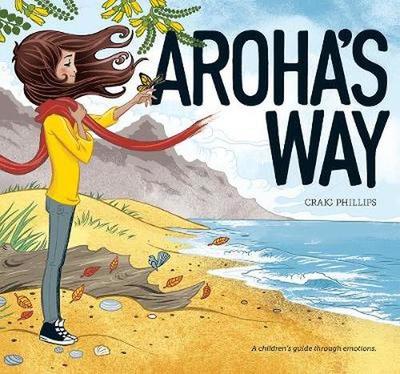 $20.00
NZD
Category: Early Experiences & Issues
Come along on a journey with Aroha, as she wards off nervousness, fear, worrying thoughts and apprehension with simple yet effective tools that everyone can use.
$18.00
NZD
Category: Early Experiences & Issues
Written by Julia Donaldson, the author of The Gruffalo, and illustrated by Karen George, Freddie and the Fairy is a delightfully witty, rhyming tale with a subtle message about hearing impairments.Freddie wants nothing more than a pet, so when the fairy Bessie-Belle offers to grant his wishes, he knows just what to ask for. But Bessie-Belle can't hear very well and Freddie tends to mumble, which means the wishes aren't turning out as planned Whatever can they do? Luckily the Fairy Queen is on hand to help. ...Show more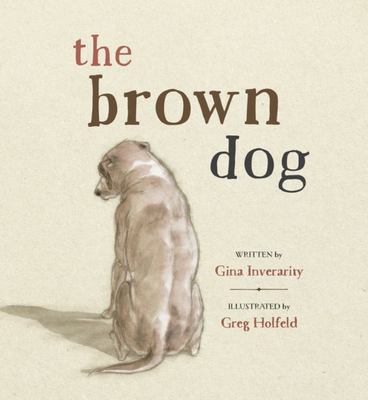 $30.00
NZD
Category: Hardback Picture Books
The brown dog often visits Henry on rainy, grey afternoons. Usually he doesn't hang around for long. But this time the brown dog decides to stay and Henry needs to find a way to make him leave. Gina Inverarity's evocative text and Greg Holfeld's beautiful illustrations provide the perfect platform for y oung readers to think and talk about their feelings. ...Show more
$20.00
NZD
Category: Early Experiences & Issues | Reading Level: near fine
Nana made hug blankets for all her family. Each one was special. We love our Nana. A joyful story of family, love and loss . . . but above all else, love.