$25.00
NZD
Category: Hardback Picture Books
A post-pandemic bedtime tale that has captured the hearts of millions. First performed in response to the Coronavirus pandemic, Tomos Roberts' inspiring poem, with its message of hope and resilience, has been viewed more than 60 million times and translated into over 20 languages worldwide. From simple acts of kindness, to the creativity within us all, The Great Realisation is a celebration of the many things that have brought us together at a time of crisis. It captures, with magical resonance, the thoughts and feelings of millions worldwide as we adapt to a new way of life, cast aside old habits and reflect on what truly matters to us. It is a story for all readers, young or old, who dare to dream of a fairer, kinder, more loving world. ...Show more
$20.00
NZD
Category: Early Experiences & Issues
Nana made hug blankets for all her family. Each one was special. We love our Nana. A joyful story of family, love and loss . . . but above all else, love.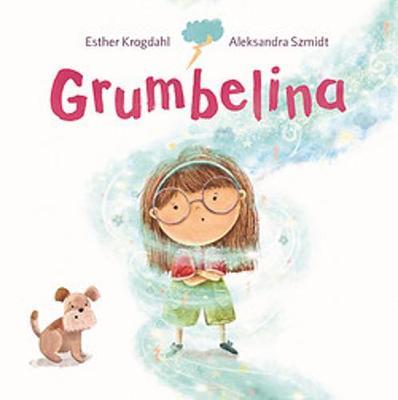 $20.00
NZD
Category: NZ Picture Books
Hazel Spratt was an agreeable child. Never impatient, unruly or wild.But when Hazel turns three-and-a-half, her parents notice a change. She is no longer their polite and pleasant daughter, Hazel, she is now Grumbelina, 'a grumpy child, so disgruntled yet small, with a list of complaints that could cove r a wall.'Settle down and relax for a moment, this humorous and delightfully illustrated picture book takes a tongue-in-cheek look at tantrums - perfect for every home. ...Show more
$28.00
NZD
Category: Early Experiences & Issues
Kids can do amazing things with the right information. Understanding why anxiety feels the way it does and where the physical symptoms come from is a powerful step in turning anxiety around. Anxiety explained, kids empowered. For ages 5-12 (and up).
$23.00
NZD
Category: NZ Board & Cloth Books
This first book of feelings introduces five basic emotions and helps young children to identify and label each emotion by observing facial expressions, body language, and how it may sound. This sturdy, colourful lift-the-flap book has been designed especially as a first exploration of feelings for todd lers and their grown-ups. Features a simple story format, which helps children to identify and name primary feelings, and to recognise the feelings happening inside themselves. Includes a flap on each spread, which creates a playful element, prompting learning and interaction. Supports further conversations between child and grown-up by using prompt questions throughout. Ages 3+ ...Show more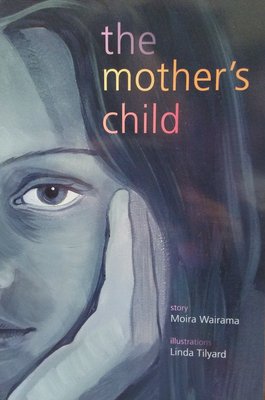 $28.00
NZD
Category: Early Experiences & Issues
A mother recovers from depression by re-discovering a neglected artistic talent. In a dream she meets a lost child, representing the childlike creative spirit she had buried. The child tells the mother to make beautiful pictures so the next day she borrows her children's art supplies and starts painting . Written primarily for mothers but the story also shows children how creativity can bring joy and positive change. ...Show more
$20.00
NZD
Category: Early Experiences & Issues
With 400,000 copies sold, this accessible, bestselling picture book phenomenon about the unbreakable connections between loved ones has healed a generation of readers--children and adults alike--and has been updated with new illustrations and an afterword from the author. Now available in paperback for the first time.Parents, educators, therapists, and social workers alike have declared The Invisible String the perfect tool for coping with all kinds of separation anxiety, loss, and grief. In this relatable and reassuring contemporary classic, a mother tells her two children that they're all connected by an invisible string. "That's impossible " the children insist, but still they want to know more: "What kind of string?" The answer is the simple truth that binds us all: An Invisible String made of love. Even though you can't see it with your eyes, you can feel it deep in your heart, and know that you are always connected to the ones you love. Does everybody have an Invisible String? How far does it reach? Does it ever go away? This heartwarming picture book for all ages explores questions about the intangible yet unbreakable connections between us, and opens up deeper conversations about love. Recommended and adopted by parenting blogs, bereavement support groups, hospice centers, foster care and social service agencies, military library services, church groups, and educators, The Invisible String offers a very simple approach to overcoming loneliness, separation, or loss with an imaginative twist that children easily understand and embrace, and delivers a particularly compelling message in today's uncertain times. This special paperback edition includes includes vibrant new illustrations and an introduction from the author. "This book is a beautiful way to begin to try, as parents, to instill in children the impenetrable power of the heart, the energy of love, and the flow that can be felt from the grace in every moment." --Tony Robbins ...Show more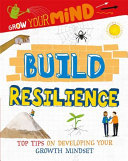 $24.00
NZD
Category: Early Experiences & Issues | Series: Grow Your Mind
Help children, aged 7 plus, build their resilience with this accessible and fun guide. This book is packed with fun and varied ways for children to improve positivity, confidence and mental wellbeing in a way that works for them. It helps children focus on efforts, rather than outcomes, view new challen ges with positivity and practise creative thinking and problem solving. Grow your Mind is a series of books that explore how we develop a 'Growth Mindset' - when children believe they can get smarter, they understand that effort makes them stronger and then the extra time and effort they put in can lead to higher achievement, confidence and self-satisfaction. Written in consultation with Katherine Muncaster, a leading headteacher who has implemented a renowned growth mindset programme in her school, this is a must have for any school, or parent, with wellbeing on their agenda. Part of a series of 8 titles: Ask for Help, Boost Your Brain, Build Resilience, Don't Panic, Face Your Fears, Make Mistakes, Think Positive, Work Smarter. ...Show more
$26.00
NZD
Category: Early Experiences & Issues
Wherever Jenny goes, her worries follow her - in a big blue bag. They are there when she goes swimming, when she is watching TV, and even when she is in the lavatory. Jenny decides they will have to go. But who can help her? The Huge Bag of Worries was written by Virginia Ironside, one of Britain's lea ding agony aunts, and has sold 140k copies to date. 'This book can be read millions of times when you are worried.' - Books for KeepsA compelling picture book which can be used as a spring board into what worries children today. ...Show more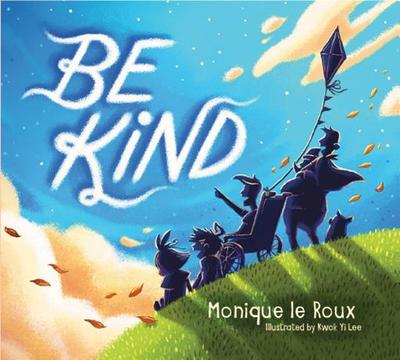 Be Kind
by Monique le Roux
$20.00
NZD
Category: Early Experiences & Issues
Molly Mouse gets up to all sorts with her friends; she has fun, meets new people in the neighbourhood, but most importantly, she learns how to be kind through testing circumstances. This wonderfully vibrant book grasps children's imagination through its intricate imagery, while still imparting a dash of wisdom. With each spread, the book's varied range of characters think up beautiful solutions to (often challenging) everyday situations. The importance of being empathetic, compassionate and kind becomes more and more apparent as the story unravels. Not to mention, the fun of finding our cheeky Molly Mouse hidden within each spread. The Be Kind story helps Kiwi kids understand the importance of diversity and how to act in situations they may not be familiar with, around people who are different, as each character represents New Zealand's unique diversity. ...Show more
$30.00
NZD
Category: Early Experiences & Issues
My Dad has a shadow that's blue as can be, and there's nothing but blue in my whole family tree. But mine is quite different, it's not what you think. For mine is not blue... My shadow is PINK! An uplifiting book about daring to be different and having thecourage to be true to yourself. My Shadow is Pink is a beautifully written rhyming story that touches on the subjects of gender identity, self acceptance, equality and diversity. Inspired by the author's own little boy, 'Shadow's' main character likes princesses, fairies and things 'not for boys'...he soon learns (through the support of his dad) that everyone has a shadow that they sometimes feel they need to hide. This is an important book for a new generation of children (and adults alike) which exemplifies the concepts of unconditional love, respect and positive parenting. ...Show more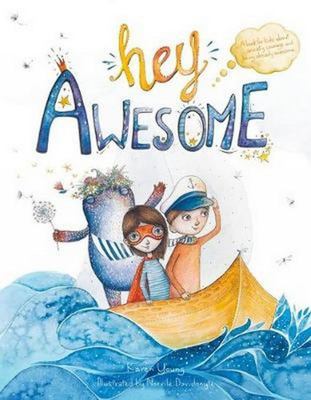 $28.00
NZD
Category: Early Experiences & Issues
If kids with anxiety could see their strengths, they would feel so much bigger than their anxiety. They would feel bigger than everything - as though a tiny, tip-toed stretch could have them touching the top of the world from where they are. This book is a reminder for all kids that everything they need to be brave, strong and brilliant is already in them.     ...Show more