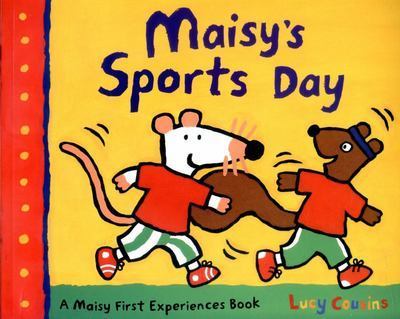 $12.00
NZD
Category: Maisy Books
Get energetic with Maisy on her very first sports day! Ready, steady, go! A story of experiencing sports day for the first time from the multi-award-winning Lucy Cousins. And they're off! Maisy and friends all join in for sporty fun and Ostrich referees – there is a red team and a blue team. The compet itions include an egg-and-spoon race, a wheelbarrow race, a sack race, a relay race, a three-legged race and even a get-dressed-up-silly race! Loud cheers of support are coming from the sidelines, and a quick refreshment stop is needed! Plenty of fun is also had playing the hula hoop, quoits and the tug-of-war, where everybody falls down laughing! So much excitement with winners and losers, but everyone gets a medal in the end. An ideal first book to help little ones prepare for a day filled with sporting activities. It's more fun with Maisy! ...Show more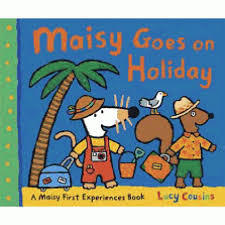 $12.00
NZD
Category: Maisy Books | Series: Maisy
How exciting! Maisy and Cyril are off on holiday. Packing, the train journey, the beach . . . holidays are so much fun.
$12.00
NZD
Category: Maisy Books
One thrilling new movie, one huge movie star, lots of popcorn and, er, lots of toilet breaks - which can now all be enjoyed in paperback!A story of going to the cinema for the very first time from the multi-award-winning creator Lucy Cousins. Maisy and her friends are off to the cinema to see the latest adventure movie: Hero in the Jungle. Eddie's most favourite movie star (ever), Troy T. Tiger, is starring and - ooh! - he can barely contain his excitement! In fact, he gets so excited that he shouts at the screen. Shhhhhhh... Don't you know you can't shout in the cinema, Eddie? Seating arrangements, the dark cinema, popcorn spills and a nail-biting hiding-behind-your-hands moment ... this is everything a first cinema trip is about! It's more fun with Maisy! ...Show more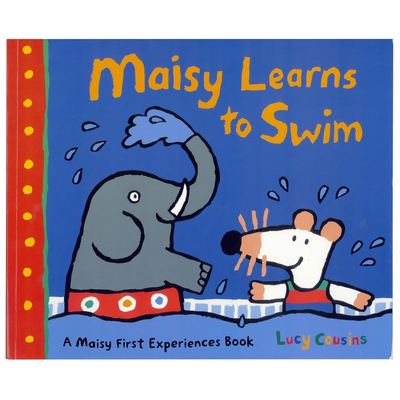 $12.00
NZD
Category: Maisy Books
Goggles and swimsuit at the ready - it's Maisy's first swimming lesson! Maisy's a little nervous...today she is going on her very first swimming lesson. There's lots of hustle and bustle in the changing room and - wow! - the pool looks SO big and it's ever so splish-splashy! Luckily, Eddie and Tallulah have come along too and they all have a great swimming teacher called Poppy, the hippo. Everyone has lots to learn, including floating, kicking and blowing bubbles, but it's a LOT of fun! This is the perfect read for little children venturing on their very first swimming lesson, encouraging them to enjoy the water and have fun in an accessible and typically delightful Maisy way! With underwater scenes and splashy, bubbly fun, this brand new First Experience title from Maisy will reassure even the most apprehensive of children! ...Show more
$17.00
NZD
Category: Maisy Books | Series: Maisy
Come visit with Maisy at her house A colorful story leads to a pop-up play scene including pop-out pieces featuring Maisy and her friends. Maisy's fans are invited to join the friendly mouse as she goes through her daily routines: getting up in the morning, making breakfast in the kitchen, painting a p icture, and having afternoon tea with Tallulah. Then it's time for little listeners to put their imaginations to work with the help of a pop-up play set of Maisy's house with four removable characters -- Maisy, Little Black Cat, Panda, and Tallulah. Who wants to meet in the kitchen for tea and cookies? ...Show more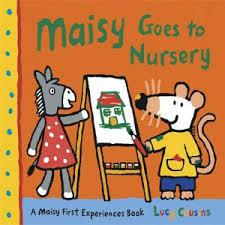 $12.00
NZD
Category: Maisy Books | Series: Maisy
Join Maisy and friends at nursery. Painting, singing, story time and more!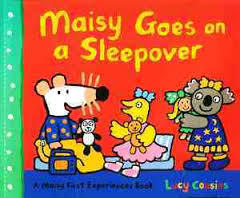 $12.00
NZD
Category: Maisy Books | Series: Maisy
Join Maisy on her very first sleepover. Friends and games, yummy food and funny dancing - it's hard to feel anything but wide awake!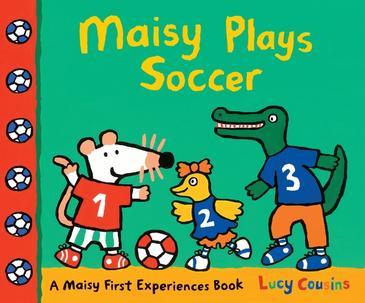 $23.00
NZD
Category: Maisy Books | Series: Maisy
Wow, look at the crowd! Maisy and friends play a rousing game of soccer in a read-aloud sure to have aspiring little players cheering. Maisy and her friends can't wait to play soccer! Maisy puts on her uniform, laces up her sneakers, and heads to the field. Charlie, Tallulah, and Dotty are on the blue t eam, while Maisy, Cyril, and Eddie are on the red. Let's play! Soon enough the game heats up, with plenty of action, excitement, and suspense. Who will be the first team to make a goal? Whatever the score, it's all in good fun, and everyone is still the best of friends at the end! ...Show more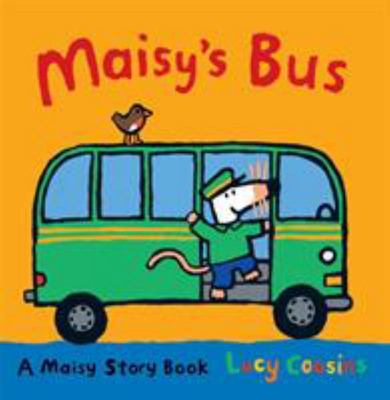 $11.00
NZD
Category: Maisy Books | Series: Maisy
Today Maisy is driving her bus. Join her along the route as she picks up a familiar friend at each stop. Enjoy the ride ...will there be room for everyone? Great fun both for readers familiar with bus travel and for those for whom this is a first ride, young readers will love guessing who might be waiti ng at the next stop. ...Show more