$20.00
NZD
Category: NZ Picture Books
Will the egg EVER hatch? This is a story for all children eagerly awaiting a new sibling. 'When Baby wakes up, will she hop and jump?' 'Not yet, Kiwi Iti, these things take time.' Helen Taylor's gentle text and exquisitely detailed illustrations show that growing a family takes patience and love, but is oh-so-worth the wait. Also available in a te reo Maori edition, Pipi Kiwi. ...Show more
$12.00
NZD
Category: Baby/New Siblings Books
Share the joys of becoming a big sister With the arrival of a new baby comes many transitions, and big sisters may need a little extra tender loving care to adjust to a new family situation. This sweet story with adorable toddler illustrations by Caroline Jayne Church is just right to share with and pre pare an older sister getting ready for an expanding family. ...Show more
$20.00
NZD
Category: Baby/New Siblings Books | Reading Level: From 2 To 5
A funny and tender board book story about a little boy waiting for his new brother or sister to arrive. There's a house inside my mummy, Where my little brother grows, Or maybe it's my little sister No one really knows. Waiting for a new brother or sister to arrive can be a confusing and worrying time for young children. Sharing this simple rhyming story together is the perfect way to reassure your little one and involve them in all the excitement. Told with humour and warmth by Giles Andreae, the author of much-loved family favourite Giraffes Can't Dance. 'A great book for sharing with your first born while your second is still in the 'tummy house'' - The Times A note from the author: 'When my wife became pregnant for the second time, I was talking to Flinn, our 2-year old son, about what was going to take place and how exciting it would be for him to have a brother or sister. I started to think about it as though I were a young child myself ... 'There's a house inside my mummy' was a phrase that just popped into my head, and from then on the book was a joy to write.' ...Show more
$16.00
NZD
Category: Baby/New Siblings Books
This charming story explores the jittery anticipation of a new baby in the family. The I'm Ready series is a collection of fun, bright board books illustrated by the talented Jedda Robaard. These gorgeous stories are handy explainers that the whole family will love. The I'm Ready books celebrate the e xciting milestones and events in your child's life. ...Show more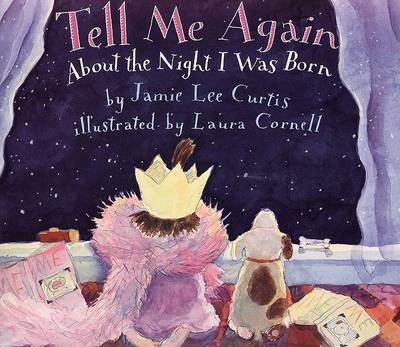 $23.00
NZD
Category: Baby/New Siblings Books
"Tell me again about the night I was born.Tell me again how you would adopt me and be my parents.Tell me again about the first time you held me in your arms." Jamie Lee Curtis and Laura Cornell, author and illustrator of the best-selling "When I Was Little: A Four Year Old's Memoir of Her Youth," have j oined together again to create a fresh new picture book for every parent and every child. In asking her parents to tell her again about the night of her birth, a young girl shows that it is a cherished tale she knows by heart. "Tell Me Again About the Night I Was Born" is a unique, exuberant story about adoption and about the importance of a loving family. ...Show more
$14.00
NZD
Category: Baby/New Siblings Books
With an author's note about what big siblings need--extra guidance, reassurance, love--and sweet, engaging artwork, it's no wonder that nearly 4 million families have chosen I'm a Big Brother and its companion book, I'm a Big Sister, to prepare their young ones for their first big transition. "Someone new is at our house," begins this loving, reassuring celebration of brotherhood from trusted author Joanna Cole. Told through the eyes of a new older brother, this simple story lays out all the good things about being an older sibling, and just how exciting welcoming a new member to the family can be. ...Show more
Zagazoo
by Quentin Blake
$20.00
NZD
Category: Baby/New Siblings Books | Reading Level: From 4 To 99
Zagazoo is a baby like no other. In this quite exceptional picture book young readers will be delighted by the hilarious and unexpected changes in his behaviour as Zagazoo grows up. Parents may detect some strange echoes of family life. There have been many classic picture books from the incomparable pe n of Quentin Blake, but never one more extraordinary. ...Show more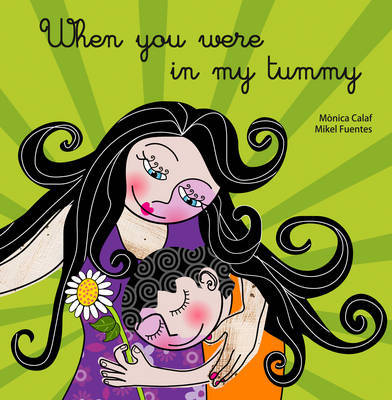 $19.00
NZD
Category: Baby/New Siblings Books
This delightfully illustrated children's book takes a look what happens to a baby and her mother from conception to birth.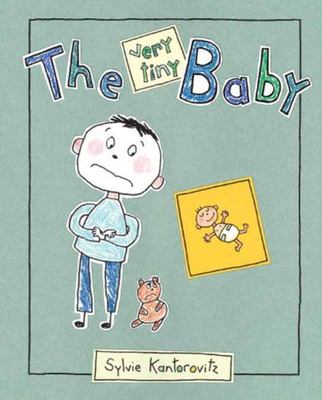 $25.00
NZD
Category: Baby/New Siblings Books
Jacob learns that adults can be scared, too, when his new sibling is born prematurely. While Jacob has his grandma and his faithful teddy bear, Bob, with him at home while his parents are at the hospital, he still feels alone. The book portrays the range of emotions older siblings often have about a new baby, including fear, anger, and resentment, along with the added challenges of the preemie's health concerns and parents' frequent absences. ...Show more

$25.00
NZD
Category: Baby/New Siblings Books
Our family is having a baby Each month it grows and grows How big is baby now? This unique die-cut board book is the perfect gift for kids wondering what's going on inside Mommy's pregnant belly. Starting with three months, young children can count along as they anticipate becoming a big brother or sis ter. How Big is Baby Now? lets readers compare the growing baby to things kids already relate to and can see all around them: from an egg, to a football to a jug of milk. They are guaranteed to feel like they're part of the magic until it's time to finally meet the new baby ...Show more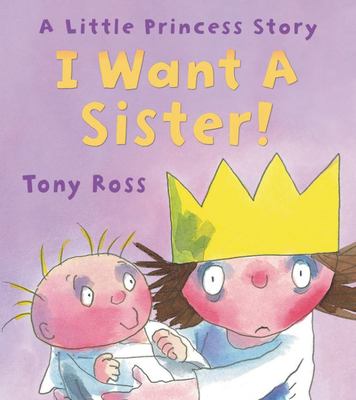 $20.00
NZD
Category: Baby/New Siblings Books | Series: Little Princess Story | Reading Level: Children's - Kindergarten, Age 5-6
"We're going to have a new baby," said the King. "Oh goody!" said the Little Princess. "I want a sister!" The Little Princess discovers she can't always get what she wants! Perfect for young children expecting a new brother or sister.