Step back in time to find your own favourites
$19.00
NZD
Category: Nostalgic Picture Books | Reading Level: very good
Share in fifty years of magic... The classic story of Sophie and her extraordinary teatime guest has been loved by millions of children since it was first published fifty years ago. The Tiger has been coming to Tea for 50 glorious years! The doorbell rings just as Sophie and her mummy are sitting down t o tea. Who could it possibly be? What they certainly don't expect to see at the door is a big furry, stripy tiger! This inimitable picture book is perfect for reading aloud, or for small children to read to themselves time and again. First published in 1968 and never out of print, it has become a timeless classic enjoyed and beloved by generations of children. The magic begins at teatime! ...Show more
$17.00
NZD
Category: Nostalgic Picture Books
Now in picturebook format! This is an amazing tour of everything that moves in the magical world of Richard Scarry. This children's classic is bursting with all kinds of fun vehicles from the magical world of Richard Scarry. From tractors to trucks, sports cars to unicycles, and fire engines to mouse be ach buggies, there's lots to see and talk about on every page. ...Show more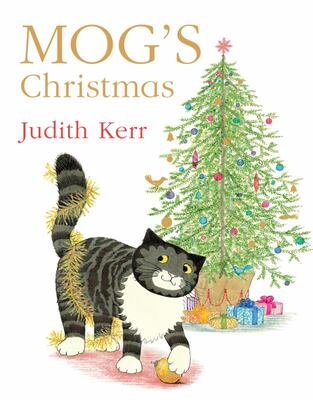 $18.00
NZD
Category: Nostalgic Picture Books | Series: Mog
Beautiful anniversary reissue of this children's classic to celebrate Mog's 40th birthday. A wonderful Christmas story about everyone's favourite family cat, complete with a gorgeous Mog print and stunning foiled cover for extra Christmas sparkle! The house is full of strange bustling, there are new noi ses and new smells, and where is that tree going? Disconcerted by all the unusual activities, Mog escapes to the roof, and there she stays!until, unexpectedly, she returns with a bump! ...Show more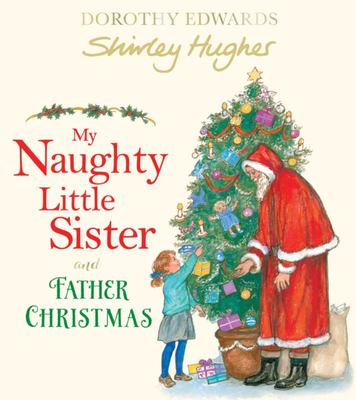 $20.00
NZD
Category: Nostalgic Picture Books | Series: My Naughty Little Sister
Dorothy Edwards and Shirley Hughes' classic Christmas story about one naughty but entertaining little sister, for the first time ever as a 32 page picture book. My naughty little sister always get excited about Christmas. She loves the trees and the lights but there's just one problem ... She doesn't l ike Father Christmas at all! So when Father Christmas visits the school to give all the boys and girls some presents, my naughty little sister is up to her old tricks being naughtier than ever! But will she learn to be a little bit less naughty? Praise for My Naughty Little Sister: 'Edwards was one of the best children's writers of the 20th century and her collaboration with illustrator Shirley Hughes was pure magic: the stories are cheeky, touching and funny' - The Sunday Express 'Naughtiness is naughtiness, whatever the generation, these stories delight - The Scotsman ...Show more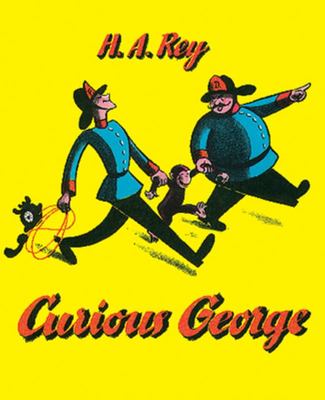 $23.00
NZD
Category: Nostalgic Picture Books | Series: Curious George
The original Curious George, which has been in print for more than fifty years, is now available in an oversized format, perfect for group sharing and reading aloud. Every child will be able to see George's impish antics when his big picture book is used during storytime.
$18.00
NZD
Category: Nostalgic Picture Books
This gentle bedtime story, which has lulled generations of children to sleep, is the perfect first book to share at bedtime. In a great green room a little bunny is tucked up snugly and safely in bed and is getting ready to say goodnight to all the familiar things in his room, one by one. Margaret Wise Brown's comforting, rhythmical text accompanied by the warmth of Clement Hurd's classic mid-century illustrations make Goodnight Moon a timeless picture book, which is known and loved around the world. This beautiful, high quality edition is in a larger, paperback format for the first time in the UK, and features refreshed artwork and beautiful pantone printing bringing this beloved children's classic to a new generation. This edition of Goodnight Moon includes top tips on how to get your child to fall asleep from sleep consultant, Hannah Love. ...Show more
$18.00
NZD
Category: Nostalgic Picture Books
Once upon a time in Spain, there was a little bull and his name was Ferdinand... Unlike all the other little bulls - who run, jump, and butt their heads together in fights - Ferdinand would rather sit under his favourite cork tree and smell the flowers. And he does just that, until the day a bumblebee and some men from the Madrid bullfights give gentle Ferdinand a chance to be the most ferocious star of the corrida - and the most unexpected kind of hero. Beloved all over the world for its timeless message of peace, tolerance and the courage to be yourself, this truly classic story has been enchanting readers since its release in 1936. Now a major animated film, releasing Boxing Day 2017! ...Show more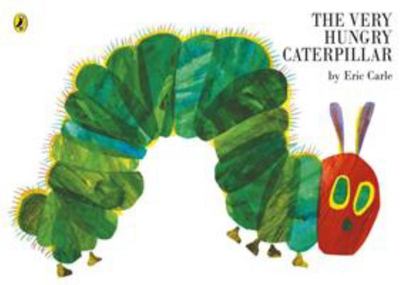 $21.00
NZD
Category: General Picture Books | Series: Carle, Eric | Reading Level: Children's - Kindergarten, Age 5-6
The classic edition of the bestselling story written for the very young. A newly hatched caterpillar eats his way through all kinds of food, getting bigger and bigger, until eventually he turns into a beautiful caterpillar. One of the most popular picture books of all time, no nursery bookshelf is com plete without a copy. ...Show more
$17.00
NZD
Category: Board & Cloth Books
Everybody's favourite forgetful cat in the original, classic story 'Bother that cat ' Mog always seems to be in trouble. She forgets that she has a cat flap and she forgets that she has already eaten her supper. But, one night, Mog's forgetfulness comes in very handy... Mog has been a beloved charact er for almost fifty years, and appears in many adventures. This loveable, laughable, and really remarkable cat was based on Judith Kerr's own family cat, and fifty years since she first appeared in print, Mog continues to touch hearts and make us laugh. And almost never say, 'Bother that cat ' The perfect gift for families, boys, girls, fans of Judith Kerr, and anyone who has ever known or loved a cat ...Show more
$21.00
NZD
Category: Nostalgic Picture Books | Series: Harry the Dirty Dog | Reading Level: From 2 to 12
"Harry is a black and white dog who hates having a bath - so when he sees his owner with the dreaded bath, he runs away. But in the end, Harry gets so dirty that his owners dont recognise him and so he has to beg for the thing he used to dread so much so they let him back into the houshold."
$18.00
NZD
Category: Nostalgic Picture Books
He didn't mind how he looked to other people, because the nursery magic had made him Real, and when you are Real shabbiness doesn't matter. In the nursery, only the toys that are old and wise truly understand what it means to be Real. The Velveteen Rabbit, a newcomer to the nursery, asks one of the mos t knowledgeable toys, the Skin Horse, what being Real means. And so begins the Velveteen Rabbit's journey towards becoming real – through the love of a child . . . Margery Williams' timeless picture book classic has been read and cherished by many generations of children and their parents and is now available in this beautiful hardback edition. Brought to life by gorgeous and much-loved classic illustrations by William Nicholson, with a new foiled cover design, this is a wonderful keepsake gift to treasure and share. ...Show more
$22.00
NZD
Category: Nostalgic Picture Books
Princess Elizabeth is beautiful and rich and about to marry Prince Ronald, until a dragon destroys her castle and flies off with Ronald. But Elizabeth is a resourceful girl and, left with nothing to wear but a paper bag, she sets out to find her prince.