Step back in time to find your own favourites
$19.00
NZD
Category: Nostalgic Picture Books | Reading Level: Children's - Kindergarten, Age 5-6
Share in fifty years of magic... The classic story of Sophie and her extraordinary teatime guest has been loved by millions of children since it was first published fifty years ago. The Tiger has been coming to Tea for 50 glorious years! The doorbell rings just as Sophie and her mummy are sitting down t o tea. Who could it possibly be? What they certainly don't expect to see at the door is a big furry, stripy tiger! This inimitable picture book is perfect for reading aloud, or for small children to read to themselves time and again. First published in 1968 and never out of print, it has become a timeless classic enjoyed and beloved by generations of children. The magic begins at teatime! ...Show more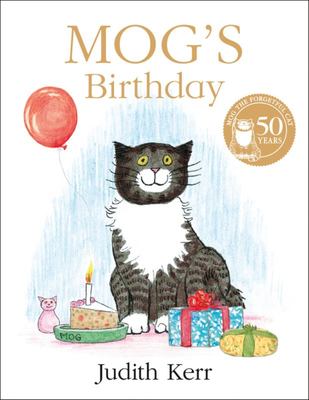 $30.00
NZD
Category: Nostalgic Picture Books
Share in fifty years of a really remarkable cat... A special birthday story to celebrate fifty years of MOG, everyone's favourite family cat! It's Mog's Birthday and everyone is excited to celebrate! Everyone except Mog. Mog doesn't like birthdays or parties, and she especially doesn't like them both together. But will she change her mind when it's her own special day? HarperCollins created this special birthday story in collaboration with Judith Kerr, using a selection of pictures from across fifty years of illustrating Mog to bring this delightful story to life. Join us and celebrate fifty years of a really remarkable cat! Mog the Forgetful Cat was first published fifty years ago, and Mog has been delighting children all over the world with her adventures ever since. Her stories are the perfect gifts for boys, girls and families everywhere. ...Show more
$20.00
NZD
Category: Nostalgic Picture Books | Reading Level: good
One night Max puts on his wolf suit and makes mischief of one kind and another, so his mother calls him 'Wild Thing' and sends him to bed without his supper. That night a forest begins to grow in Max's room and an ocean rushes by with a boat to take Max to the place where the wild things are. Max tames the wild things and crowns himself as their king, and then the wild rumpus begins. But when Max has sent the monsters to bed, and everything is quiet, he starts to feel lonely and realises it is time to sail home to the place where someone loves him best of all." ...Show more
$19.00
NZD
Category: Nostalgic Picture Books | Series: Mog | Reading Level: From 2 To 5
The bestselling classic story 'Bother that cat!'Mog always seems to be in trouble. She forgets that she has a cat flap and she forgets that she has already eaten her supper. But, one night, Mog's forgetfulness comes in very handy...
$17.00
NZD
Category: Nostalgic Picture Books
Once upon a time in Spain, there was a little bull and his name was Ferdinand... Unlike all the other little bulls - who run, jump, and butt their heads together in fights - Ferdinand would rather sit under his favourite cork tree and smell the flowers. And he does just that, until the day a bumblebee and some men from the Madrid bullfights give gentle Ferdinand a chance to be the most ferocious star of the corrida - and the most unexpected kind of hero. Beloved all over the world for its timeless message of peace, tolerance and the courage to be yourself, this truly classic story has been enchanting readers since its release in 1936. Now a major animated film, releasing Boxing Day 2017! ...Show more
$23.00
NZD
Category: Nostalgic Picture Books
Celebrating seventy-five years of the Moomins, Stories From Moominvalley is a beautiful collection of three classic Moomin stories, based on Tove Jansson's original works. Join Moomintroll, his charming family and his eclectic band of friends on a series of adventures in a picturesque valley where anyth ing can happen - and it often does! But even when a father is washed away in a flood, electric Hattifatteners appear on a desert island, and a magical hat causes mayhem - the kind-hearted Moomins take it all in their stride. Everyone is welcome in Moominvalley, and Moomin lovers of all ages will delight at the stunning artwork that accompanies the lively storytelling in this collection. Sensitively adapted for a younger audience by Alex Haridi and Cecilia Davidsson, Stories From Moominvalley is both perfect as a gift and is a must-have for fans of Tove Jansson's enchanting world. ...Show more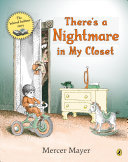 $23.00
NZD
Category: Nostalgic Picture Books
"Childhood fear of the dark and the resulting exercise in imaginative exaggeration are given that special Mercer Mayer treatment in this dryly humorous fantasy".--School Library Journal. Full-color illustrations.
$21.00
NZD
Category: Nostalgic Picture Books | Series: Harry the Dirty Dog | Reading Level: From 2 to 12
"Harry is a black and white dog who hates having a bath - so when he sees his owner with the dreaded bath, he runs away. But in the end, Harry gets so dirty that his owners dont recognise him and so he has to beg for the thing he used to dread so much so they let him back into the houshold."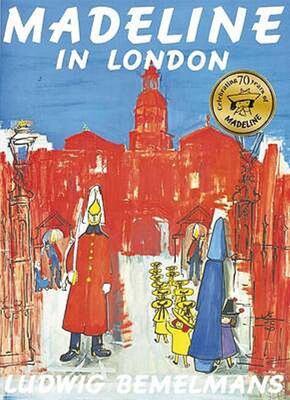 $22.00
NZD
Category: Nostalgic Picture Books | Series: Madeline | Reading Level: From 4 To 7
"In an old house in Paristhat was covered with vineslived twelve little girlsin two straight linesthe smallest one was Madeline."   Nothing frightens Madeline--not tigers, not even mice. With its endearing, courageous heroine, cheerful humor, and wonderful, whimsical drawings of Paris, the Madeline s tories are true classics that continue to charm readers even after 75 years   Pepito has moved to England. To help celebrate his birthday, Miss Clavel and the girls pay him a visit. When his mother won't let Pepito keep one of his birthday presents--a horse--Madeline is more than willing to help out.   Ludwig Bemelmans (1898-1962) was the author of the beloved Madeline books, including Madeline, a Caldecott Honor Book, and Madeline's Rescue, winner of the Caldecott Medal. ...Show more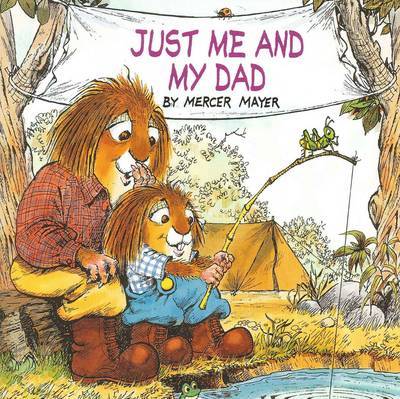 $18.00
NZD
Category: Nostalgic Picture Books
He didn't mind how he looked to other people, because the nursery magic had made him Real, and when you are Real shabbiness doesn't matter. In the nursery, only the toys that are old and wise truly understand what it means to be Real. The Velveteen Rabbit, a newcomer to the nursery, asks one of the mos t knowledgeable toys, the Skin Horse, what being Real means. And so begins the Velveteen Rabbit's journey towards becoming real – through the love of a child . . . Margery Williams' timeless picture book classic has been read and cherished by many generations of children and their parents and is now available in this beautiful hardback edition. Brought to life by gorgeous and much-loved classic illustrations by William Nicholson, with a new foiled cover design, this is a wonderful keepsake gift to treasure and share. ...Show more
$17.00
NZD
Category: Nostalgic Picture Books | Reading Level: 3-7
Caps for Sale is a timeless classic beloved by generations of readers-now celebrating its 75th anniversary! This story about a peddler and a band of mischievous monkeys is filled with warmth, humor, and simplicity and teaches children about problem and resolution. Children will delight in following the peddler's efforts to outwit the monkeys and will ask to read it again and again. Caps for Sale is an excellent easy-to-read book that includes repetition, patterns, and colors, perfect for early readers.  ...Show more