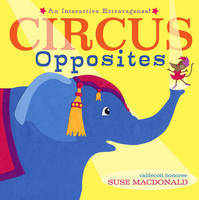 $21.00
NZD
Category: Pop-Ups
In this innovative book from Caldecott Honor illustrator Suse MacDonald, readers of all ages will enjoy eye-catching cut-paper artwork that conveys the concept of opposites! Suse's simple, striking artwork leads readers into the topsy-turvy world of the circus where opposites such as IN/OUT, BIG/SMALL, PLAIN/FANCY, and many more are explored via pull-tabs, wheels, flaps, and other interactive elements! ...Show more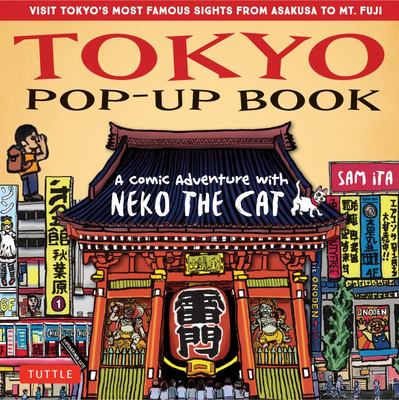 $30.00
NZD
Category: Pop-Ups
This adventurous pop-up book for kids whisks you away on a whirlwind tour of Tokyo's most famous landmarks! Tokyo Pop-Up Book cleverly pairs cultural and geographical information with artful paper engineering and an exciting storyline. Follow Chico, a 13-year-old shutterbug, and his mischievous cat Nek o as they travel to the world's largest city. It doesn't take long for things to go off course when Neko decides to do some sightseeing on her own! As the pair travels the twists and turns of Tokyo, they pass through unique sites, each with an action pop-up to discover: Asakusa Temple, an ancient Buddhist temple where their adventure begins The thriving shopping district above Akihabara Station A stadium where a rousing Sumo match is in progress Shinjuku Station, where riders are packed into trains by professional "pushers" The imposing Tokyo Skytree tower, the tallest structure in Japan, where poor Neko has a dizzying close call The base of iconic Mt. Fuji, where the adventure has its happy conclusion ...Show more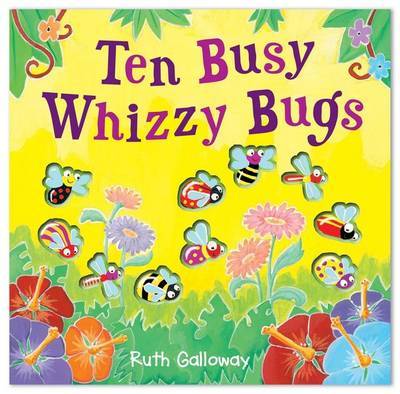 $28.00
NZD
Category: Pop-Ups
Follow the bright, bold bugs as they buzz through the jungle in this fun counting book. With appealing illustrations, chunky plastic bugs to touch and count, and a surprise pop-up ending.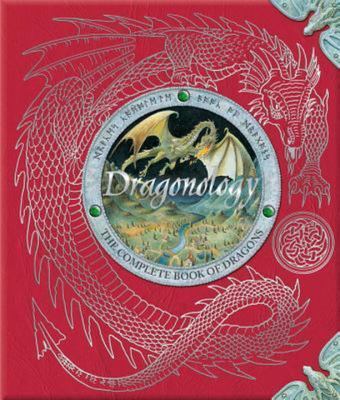 $70.00
NZD
Category: Pop-Ups | Series: Ology
For true believers only, a lavishly illustrated reproduction of a legendary volume by the world's most distinguished dragonologist. Don't let it fall into the wrong hand. Do you believe in dragons? Now, for the first time, the long-lost research of renowned nineteenth century dragonologist Dr. Ernest Drake is presented in all its eccentric glory, happily bridging the gap between dragon legend and fact. The meticulous Dr. Drake assigns Latin names to various dragon species, ruminates on why dragons are able to speak, speculates on how they could fly, and explains the true purpose of their notorious hoarding habits. Here are just a few of DRAGONOLOGY'S fascinating features: -- Novelty item on every spread, including tactile samples of dragon wings, dragon scales, and dragon skin -- Booklet of dragon riddles (indispensable to the burgeoning dragonologist) -- Sealed envelope containing a powerful dragon-calling spell -- Embossed faux leather cover with silver foil, encrusted with three dragon gems In his afterword, Dr. Drake reveals that one of the crucial goals of dragonologists is to preserve the magnificent creatures of their study wherever possible - a goal this tongue-in-cheek volume most affectionately achieves. An incomparable gift for secret dragonologists everywhere. ...Show more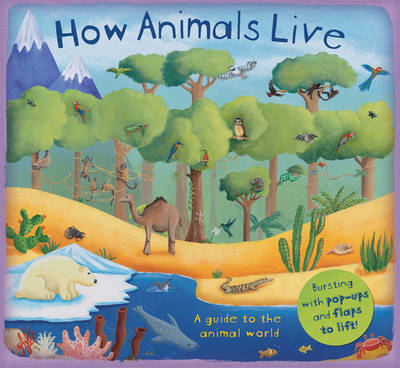 $35.00
NZD
Category: Pop-Ups | Series: How it Works
Animals have cleverly adapted to life all over the planet, from the freezing poles to the hottest, driest deserts. This book explores the extraordinary diversity in animal life, and readers are encouraged to reflect on how a tiny change can have a huge impact on a whole habitat and beyond. The use of no velties and colourful detailed illustrations explain complex concepts in an accessible and fun way. ...Show more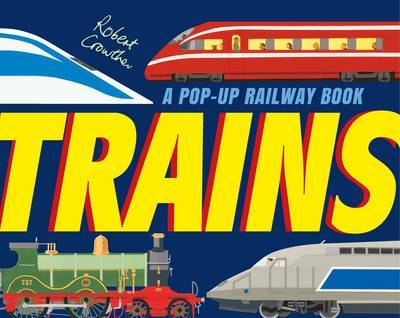 $28.00
NZD
Category: Pop-Ups | Series: Robert Crowther's Pop-Up Transport
A spectacular pop-up celebration of trains and railways from a bestselling creator. Get right on track with this train book filled with lots of fun facts and pop-up surprises. Look inside a steam engine to see how it works, pull the tabs to race trains over bridges and through tunnels, and open up the l ast page to discover a model of a train station. All aboard! ...Show more

$16.00
NZD
Category: Pop-Ups | Series: Sophie La Girafe | Reading Level: Children's - Kindergarten, Age 5-6
Toddlers and babies will giggle in delight as Sophie the Giraffe and her friends pop up from their hiding places in this bright and fun peekaboo bookJoin in the fun and celebrate Sophie's birthday with this beautiful peekaboo board book for babies and toddlers. Sophie La Giraffe Pop-up Peekaboo Happy Bi rthday is ideal for fans who use the Sophie toy when teething and makes a great early learning toddler gift, especially for birthdays!Perfect for reading aloud at bedtime this peekaboo pop-up book is just the right size for your toddler's little hands to hold and encourages first words and early learning too. Pop-ups and lift-the-flap surprises encourage memory skills and fine motor skills, while the fun rhymes foster language and early reading skills. Your little one will love the bright images, interactive pop-ups and playful characters - perfect for toddlers' early learning and development. ...Show more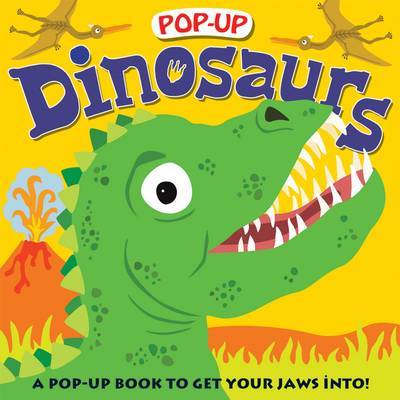 $13.00
NZD
Category: Pop-Ups | Series: Pop-up Books
This fun-filled picture book has rhymes to read about our giant prehistoric friends and five big dinosaur pop-ups which jump out from the pages!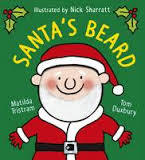 $25.00
NZD
Category: Pop-Ups
This book lets you help Santa's Beard on a hilarious adventure to find the right face. It's summer and Santa's Beard is far too fluffy and warm on Santa's sweaty face. "Don't worry, Santa, I'll just find a new face," says his Beard, and off he flies straight on to...the face of someone new! But neither the baby in the pram, the princess in her castle or the pirate at sea seem to want a beard. Will Santa's Beard ever find someone who wants him? In this completely hilarious novelty book illustrated in Nick Sharratt's bold and distinctive style, help guide Santa's Beard page by page on its adventure to find its rightful face. An hilarious white fluffy beard is attached to the book by a ribbon allowing the child to move the Beard on to the different faces as the story progresses. ...Show more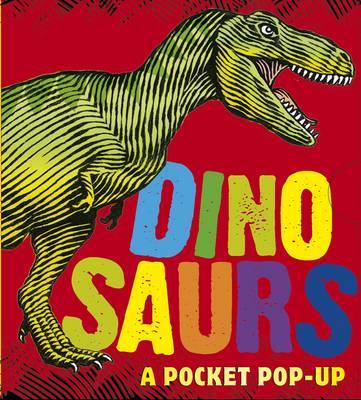 $15.00
NZD
Category: Pop-Ups
Unearth twelve of the world's favourite dinosaurs with this impressive cut-paper pocket guide. Presented in a slipcase the perfect size for small hands and for carrying in pockets, this guide to creatures from the Mesozoic era takes you on an unfolding journey detailing discoveries, spectacular traits a nd habitats of the world's top ten dinosaurs - Plateosaurus, Diplodocus, Compsognathus, Stegosaurus, Iguanodon, Tyrannosaurus, Ankylosaurus, Velociraptor, Triceratops and Baryonyx - and two intriguing prehistoric animals - Plesiosaurus and Pteranodon. With striking illustrations and folding out to a length of 150 cm, this is a perfect gift for any dinosaur enthusiast. Great things come in small packages, and buyers will be amazed at how many dinosaurs and prehistoric creatures are folded into this petite box. Printed front and back, twelve creatures are featured along with brief descriptions/histories in a concertina. Fully extended, this pocket guide is almost 5 feet long. ...Show more
$19.00
NZD
Category: Pop-Ups
Journey through the beautiful kingdom of Arendelle with Anna, Elsa, Olaf, Kristoff and many more favourite characters in this enchanting pop-up book. Featuring classic scenes from Disney's Frozen, this book makes story time fun!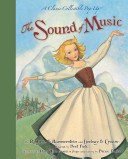 $47.00
NZD
Category: Pop-Ups
Watch the hills literally come alive   in this magnificent pop-up adventure drawn from   Rodgers & Hammerstein's classic, The Sound of Music.   With paper engineering as unforgettable as each   timeless melody, The Sound of Music transports readers   to the lush green hills of the Von Trap ps' Austria in this   heartwarming tale of familial love and growth. This   book, which is based on the beloved musical, includes   recognizable songs, such as "My Favorite Things" and   "Edelweiss." This visually stunning work is sure to   become a favorite in your family's library. ...Show more