$40.00
NZD
Category: Gift Books
The Sunday Times Bestseller and New York Times Bestseller. A book of hope for uncertain times. 'Feeling a little blue? Meet the new Winnie the Pooh.' The Daily Mail 'A wonderful work of art and a wonderful window into the human heart' Richard Curtis Enter the world of Charlie's four unlikely friends, di scover their story and their most important life lessons. The conversations of the boy, the mole, the fox and the horse have been shared thousands of times online, recreated in school art classes, hung on hospital walls and turned into tattoos. In Charlie's first book, you will find his most-loved illustrations and some new ones too.     ...Show more
$25.00
NZD
Category: Treasury Collections & Special Editions
Share a wealth of fairy tales, traditional fables, well-known rhymes and classic stories with these beautifully illustrated treasuries. Turn the pages and step into a world of magic and adventure with 30 well-loved favourites to read together in Bedtime Stories, including 'Puss in Boots', 'The Three Li ttle Pigs' and 'The Ugly Duckling'. Nursery Rhymes consist of over 100 well-loved rhymes to entertain little ones. ...Show more
$85.00
NZD
Category: Middle Fiction
A collectible box set of the five hardcover editions of The Land of Stories. Titles include: The Wishing Spell #1; The Enchantress Returns #2; A Grimm Warning #3; Beyond the Kingdoms #4; An Author's Odyssey #5. Siblings Alex and Conner Bailey fall into a magical world through the pages of a mysterious book in this fast-paced series that uniquely combines our modern world with the enchanting realm of classic fairy tales.   ...Show more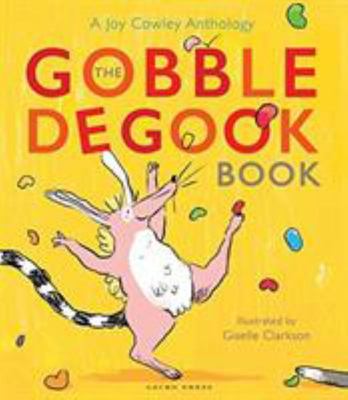 $40.00
NZD
Category: Treasury Collections & Special Editions
Joy Cowley's favourite stories, poems and nonsense rhymes collected in a hardback gift volume for the family to treasure. It selects the best of Cowley's poems and stories to read aloud, including much-loved classics such as Greedy Cat and Nicketty-Nacketty Noo Noo Noo. Fully re-illustrated with humour and energy by newcomer Giselle Clarkson, these short stories, picture books and funny poems will bring joy to a new generation. ...Show more
$30.00
NZD
Category: Hardback Picture Books
Get lost in this magical world full of beasts -- both familiar and fantastical -- with your children while reading and re-reading Jabberwocky year after year. 'Twas brillig, and the slithy toves did gyre and gimble in the wabe; All mimsy were the borogoves, and the mom raths outgrabe. Lewis Carroll's mo st iconic seemingly nonsensical poem is brought to life like never before with award-winning illustrator Charles Santore's stunning renditions of a brave warrior who is on a mission to slay the dastardly Jabberwock. Get lost in this magical world full of beasts (both familiar and fantastical) with your children while reading and re-reading Jabberwocky year after year. ...Show more
$30.00
NZD
Category: History | Reading Level: 9 YA
Set your sails east with this stunningly original new history of the world. Peter Frankopan, number one bestselling author and historian explores the connections made by people, trade, disease, war, religion, adventure, science and technology in this extraordinary book about how the east married the we st with a remarkable voyage at its heart - the journey along the Silk Roads. From ancient world laws laid down by King Hammurabi and the mighty Persian empire, to terrifying huns, the rise of Europe, two world wars and politics today, The Silk Roads moves through time and history sewing together the threads from different peoples, empires and continents into a phenomenal history of the globe. With stories from each and every corner of society, Frankopan's magnificent brand new text based on his literary triumph The Silk Roads, sumptuously illustrated by Neil Packer, is a must-have world history. ...Show more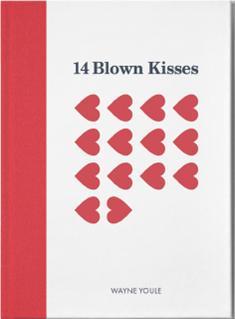 $20.00
NZD
Category: Gift Books
When we're apart from the ones we love, how do we get our kisses to them? We blow them! The blown kisses in this charming book travel far. Tied to a rocket, attached to a pigeon, kicked like a rugby ball – and many other imaginative ways. Wayne Youle (Ngāpuhi, Ngāti Whakaeke, Ngāti Pākehā) is one of A otearoa New Zealand's leading contemporary artists. His work is bright, playful and full of kindness. Wayne lived in isolation for 14 days during the COVID-19 lockdown. He created 14 ways to share blown kisses with his sons. This book is dedicated to everyone around the world in lockdown who can only blow their kisses. A book for children. And a delightful gift for anyone. Available in te reo Māori and English. ...Show more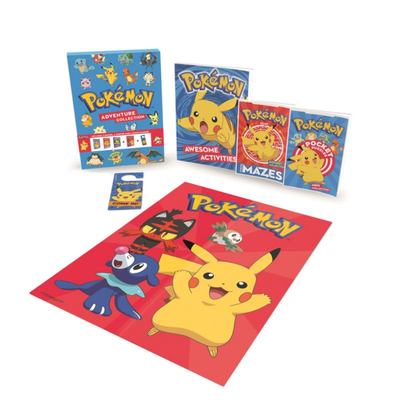 $33.00
NZD
Category: Box Sets
A Poketastic gift box packed with Pokemon three activity books plus a poster and more! With three awesome books, a Pokemon poster plus a Pikachu door hanger, Pokemon fans can explore in the mini mazes collection, test their Pokemon knowledge Pocket Puzzles and adventure in a full colour activity title. This is the perfect gift for Pokemon fans old and new. 'Gotta Catch 'Em All! ...Show more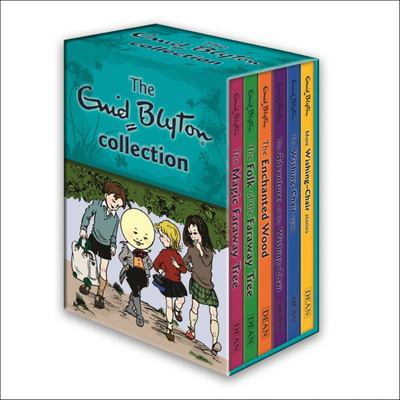 $50.00
NZD
Category: Classics
Includes stories such as The Magic Faraway Tree, The Folk of the Faraway Tree and The Enchanted Wood accompanied by The Adventures of the Wishing-Chair, The Wishing-Chair Again and More Wishing-Chair Stories.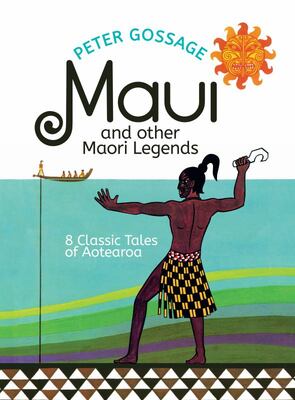 $40.00
NZD
Category: Maori Myths and Legends | Reading Level: very good
A beautiful collection of artist Peter Gossage's beloved Maori myths, in one stunning volume. Peter Gossage's memorable retellings of Maori oral myths have captivated the children of New Zealand for generations. Their dramatic and distinctive illustrations with minimal yet evocative language form a powe rful combination, and each has earned its place among the beloved classics of our literature. These are exciting, magical tales of adventure and intrigue. Several feature the remarkable culture hero Maui - the quick-witted and the trickster - whose exploits include slowing the sun in its course across the sky, fishing up the North Island/Te Ika a Maui, discovering the secret of fire and his attempt to trick the goddess of death and become immortal. Maui and Other Legends contains eight essential legends. The treasury includes- How Maui Found his Mother How Maui Found his Father and the Magic Jawbone, The Fish of Maui, How Maui Slowed the Sun, How Maui Found the Secret of Fire, How Maui Defied the Goddess of Death, Battle of the Mountains, Pania of the Reef. ...Show more
$33.00
NZD
Category: Box Sets | Series: Magic Faraway Tree
A beautiful new slip-case of the three original Magic Faraway Tree stories: The Enchanted Wood, The Magic Faraway Tree and The Folk of the Faraway Tree.