$40.00
NZD
Category: Things to Make & Do
Lego building challenges for all ages and levels by the star judge of the smash hit TV show LEGO® Masters. Challenge each member of your household to a building competition that is the brainchild of Brickman himself, star judge of the smash hit TV show LEGO® Masters Australia and a LEGO Certified Profes sional. Each of the 30 challenges can be attempted at beginner, intermediate and advanced levels. So whether you're 5 or 105, an infrequent brick builder or a huge LEGO fan, this book will get you off your screen and get your creative juices flowing with even the most basic LEGO collection.Including:- Maze runner: build a maze with obstacles and design themes- Model mashup: roll a die to determine which hybrid model you need to build in under 2 hours-a Supersonic Banana Plane, anyone?- Self-portrait: one of the hardest things to build with LEGO is curves, but Brickman helps you crack the techniques for building a recognisable 3D portrait of yourself.Packed with pro tips and suggestions on how to take your builds to the next level, as well as a 'know your bricks' glossary, this book will turn you into a Master LEGO Builder in no time.Are you up for the challenge?   ...Show more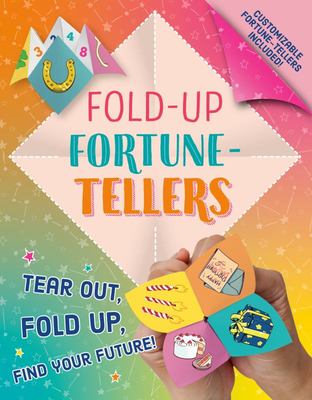 $16.00
NZD
Category: Things to Make & Do
Will you get good grades or end up in detention? Have a great hair day or end up wearing a hat?   See what fate decides with these fun origami-style fortune tellers.   Who doesn't love folded-paper fortune tellers? They are the hottest grade-school and middle-school predictor of fame, love, and suc cess. Whether you are playing with friends or learning your fate by yourself, you'll have a great time with these amazing pull-out templates.   Half of the folding games come complete with silly solutions. The other half are colorfully designed and ready to be filled in.   Will you end up with a new iPhone or grandma's old flip phone? Fold your fortune to find out ...Show more
$17.00
NZD
Category: Things to Make & Do
Featuring brand new paper plane models, simple step-by-step folding instructions and a suite of futuristic designs inspired by next-generation planes and spaceplanes, this book is perfect for young and old fans of other Usborne paper planes books. Featuring new and improved paper plane models. Striking original artwork by Rodrigo Cordeiro and Andy Tudor. Simple, fail-safe, step-by-step folding instructions. ...Show more
$30.00
NZD
Category: Things to Make & Do
Hundreds of creative LEGO® building ideas, activities, games, challenges and pranks! Winner of the Best Book category Creative Play Awards 2016, this superb LEGO® building book inspires you to look at your LEGO bricks in new and exciting ways. Go on a LEGO treasure hunt. Create and perform LEGO magic tr icks. Make a LEGO stop-motion movie. Build your own LEGO pet. Challenge your family to build the tallest LEGO tower. And much, much more! Featuring imaginative play and building ideas, from LEGO games that take just a few minutes and require a handful of bricks, to inspirational build ideas and activities to keep you occupied for hours. ©2020 The LEGO Group. ...Show more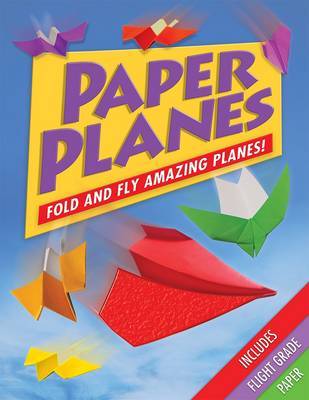 $18.00
NZD
Category: Art & Craft Books
A wonderful step-by-step introduction to make paper planes that really fly! With masses of original color photographs, "Paper Planes" is a practical and fun book for children who like being creative. Includes twenty sheets of brightly colored rainbow paper and is suitable for children aged 7 and up.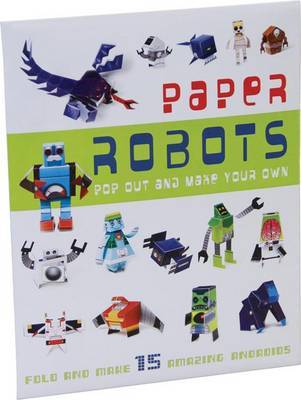 $8.00
NZD
Category: Things to Make & Do
Create your own robots with this fun-packed wallet. Here is everything you need to make your own robots. The wallet contains 15 perforated sheets of popout robots, as well as an instruction sheet. All you need is some glue and you'll have 15 robot friends in no time.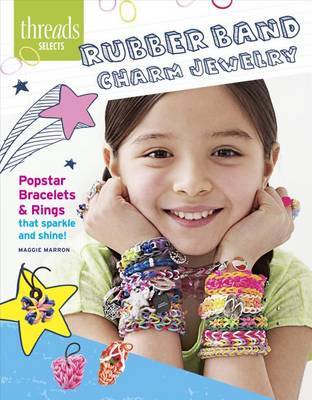 $18.00
NZD
Category: Things to Make & Do
This title features 12 original projects to complete with rubber bands and charms, with or without a loom. Harnesses the hottest 'tween' craft trend in years to hit the U.S and soon to hit the U.K. It is suitable for age 10+. Rubber band jewellery is taking the world by a storm, and now you can weave yo ur way to a stylish, pop-star look by adding charms to your arms! This booklet offers all the basics for weaving bracelets with a loom or without, along with 12 rubber band jewelry projects and 3 rubber band charms. Each bracelet is themed to todays' hottest stars, from Queen Bee Crown Jewels to Taylor's Tulips. These original designs are lots of fun to complete, and great to show off to friends. ...Show more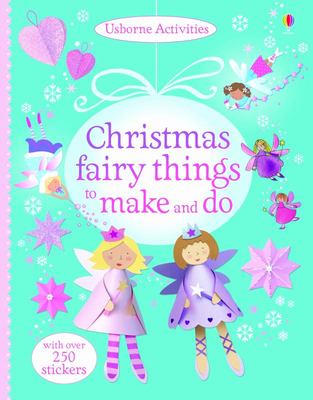 $13.00
NZD
Category: Things to Make & Do | Series: Usborne Activities
Create magical Christmas projects, including sparkly crowns and wands, star chains, tree fairies and advent calendars, by following the easy-to-understand instructions in this festive book.