$17.00
NZD
Category: General Graphic Books | Series: The Baby-Sitters Club Graphic
When The Baby-sitters Club gets into a huge fight, Mary Anne is left to her own devices. She has to eat by herself in the school cafeteria, figure out how to make new friends, and deal with her overprotective father. But the worst happens when she finds herself in a baby-sitting emergency and can't turn to her friends for help. Will Mary Anne solve her problems "and" save The Baby-sitters Club from falling apart? Raina Telgemeier, using the signature style featured in her acclaimed graphic novels "Smile" and "Sisters," perfectly captures all the drama and humor of the original novel! ...Show more
$23.00
NZD
Category: General Graphic Books
Plunge into another battle between plants and zombies as Dr. Zomboss turns the entirety of Neighborville into a giant, fully-functional pinball machine! With bumpers, flippers, and pegs meticulously scattered across town by the zombie pinball wizard himself, Nate, Patrice, and their plant posse must fin d a way to revert Neighborville to its normal state and halt this uniquely horrifying zombie invasion. With every ball and bumper set against them, will they hit a run of zombie knock-out skill shots - or will the battle go full tilt zombies?! ...Show more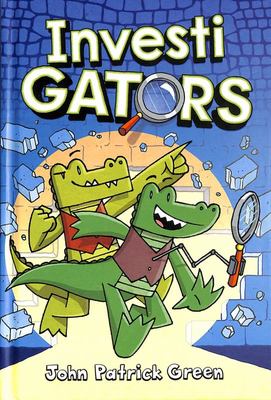 $20.00
NZD
Category: General Graphic Books | Series: Investigators!
They're Alligators - and Investigators! InvestiGators written and illustrated by John Patrick Green is the full colour, laugh-out-loud series perfect for emerging readers and fans of Dav Pilkey's Dog Man. Mango and Brash are the InvestiGators: sewer-loving agents of S.U.I.T. and scourge of supervillain s everywhere! With their Very Exciting Spy Technology and their tried-and-true, toilet-based travel techniques, the InvestiGators are undercover and on the case! And on their first mission together, they have not one but two mysteries to solve! Can Mango and Brash uncover the clues, crack their cases, and corral the crooks? Or will the criminals wriggle out of their grasp? ...Show more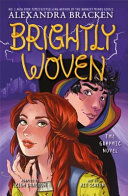 $25.00
NZD
Category: General Graphic Books
From the No.1 New York Times bestselling author of THE DARKEST MINDS comes an extraordinary graphic novel about magic, friendship and discovering your power. Extraordinary things don't happen to fourteen-year-old Sydelle Mirabil, a talented weaver who dreams about life outside of her tiny village. But t hat all changes when a mysterious young wizard named Wayland North appears and asks for Sydelle's help. He's got a shocking secret that could stop a war between kingdoms ... if he can reach the capital with the news in time. As Sydelle and Wayland race against the clock to deliver their message, they must contend with wild weather and a dark wizard who will do anything to stop them. But the sudden earthquakes and freak snowstorms may not be a coincidence. And as Sydelle discovers more about North's past and her own strange abilities, she realises that the fate of the kingdom may rest in her fingertips. ...Show more
$29.00
NZD
Category: Young Adult Manga (16+) | Series: Fangirl: the Manga
The manga adaptation of the beloved novel by #1 Bestselling author Rainbow Rowell.   "A deliciously warm-hearted nerd power ballad destined for greatness." -- New York Journal of Books   Cath is a Simon Snow fan. Okay, everybody is a Simon Snow fan, but for Cath, being a fan is her life. Cath's sister has mostly grown away from fandom, but Cath just can't let go. Now that they're in college, Cath must decide if she's ready to start living her own life. But does she even want to if it means leaving Simon Snow behind?  Cath doesn't need friends IRL. She has her twin sister, Wren, and she's a popular fanfic writer in the Simon Snow community with thousands of fans online. But now that she's in college, Cath is completely outside of her comfort zone. There are suddenly all these new people in her life. She's got a surly roommate with a charming boyfriend, a writing professor who thinks fanfiction is the end of the civilized world, a handsome new writing partner ... And she's barely heard from Wren all semester. ...Show more
$17.00
NZD
Category: General Graphic Books | Series: The Odds
They're invaders from another world. Your imagination. Kip is a quiet kid in a loud city. She's easy to miss and that's the way she likes it.Then, one day, Kip's quiet life is suddenly interrupted. Ten of her favourite characters have stepped out of their worlds and into hers.But what happens when a dra gon-hunting rabbit leaves his comic strip? When an old man leaves his picture book? When a ninja leaves her TV show, a race-car driver leaves their video game, and a dinosaur turns up from Kip's nightmares? From million-copy bestseller Matt Stanton comes the start of a hilarious and heart-filled graphic novel series about identity, imagination and discovering who you are.Meet The Odds ... because fitting in is overrated. ...Show more
$22.00
NZD
Category: General Graphic Books | Series: Wings of Fire Graphic Novel
The best-selling Wings of Fire series takes flight in this first graphic novel edition, adapted by the author with art by Mike Holmes. Clay has grown up under the mountain, chosen along with four other dragonets to fulfill a mysterious prophecy and end the war between the dragon tribes of Pyrrhia. So wh en one of the dragonets is threatened, all five spring into action. Together, they will choose freedom over fate, leave the mountain, and fulfill their destiny–on their own terms. ...Show more
$17.00
NZD
Category: General Graphic Books | Series: The Baby-Sitters Club Graphic
This graphic novel adapted by Raina Telgemeier, the #1 "New York Times" bestselling, multiple Eisner Award-winning author of "Smile," is now available in full color! Claudia and her sister, Janine, may as well be from two different planets. Claudia, who pays more attention to her artwork and The Baby-si tters Club than her homework, feels like she can't compete with her perfect sister. Janine studies nonstop, gets straight As, and even takes college-level courses! But when something unexpected happens to the most beloved person in their family, will the sisters be able to put aside their differences? Raina Telgemeier, using the signature style featured in her acclaimed graphic novels "Smile" and "Sisters," perfectly captures all the drama and charm of the original novel! " ...Show more
$22.00
NZD
Category: Tintin and Asterix | Series: Asterix
Julius Caesar resorts to psychological warfare to defeat the little Gaulish village: he's sent expert troublemaker Tortuous Convolulus to set friend against friend. Jealousy soon spreads as the Gauls become suspicious of each other. Somehow, Asterix must outwit the wily Convolulus.
$19.00
NZD
Category: General Graphic Books | Series: Dog Man
Dog Man and Petey face their biggest challenges yet in the tenth Dog Man book from worldwide bestselling author and illustrator Dav Pilkey.Dog Man is down on his luck, Petey confronts his not so purr-fect past, and Grampa is up to no good. The world is spinning out of control as new villains spill into town. Everything seems dark and full of despair. But hope is not lost. Can the incredible power of love save the day? Dav Pilkey's wildly popular Dog Man series appeals to readers of all ages and explores universally positive themes, including empathy, kindness, persistence, and the importance of doing good. ...Show more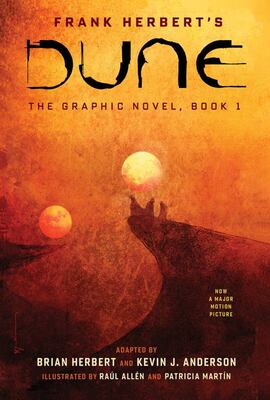 $40.00
NZD
Category: General Graphic Books | Series: Dune: the Graphic Novel
The definitive graphic novel adaptation of Dune, the groundbreaking science-fiction classic by Frank Herbert. Dune, Frank Herbert's epic science-fiction masterpiece set in the far future amidst a sprawling feudal interstellar society, tells the story of Paul Atreides as he and his family accept control of the desert planet Arrakis. A stunning blend of adventure and mysticism, environmentalism, and politics, Dune is a powerful, fanstastical tale that takes an unprecedented look into our universe, and is transformed by the graphic novel format. Brian Herbert and Kevin J. Anderson's adaptation retains the integrity of the original novel, and Raul Allen and Patricia Martin's magnificent illustrations, along with cover art by Bill Sienkiewicz, bring the book to life for a new generation of readers. Full-colour illustrations throughout. ...Show more
$30.00
NZD
Category: General Graphic Books | Series: Percy Jackson Graphic
Half Boy. Half God. ALL Hero. Honestly, blowing up another school was the last thing I wanted to do. As the son of a Greek God, I've had my share of near-death disaster - and now my arch enemy Luke wants to invade our camp via an ancient labyrinth. If he succeeds, thousands of bloodthirsty monsters wi ll attack. So it's goodbye sunshine, hello darkness as four of us descend into the terrifying underground and beyond . . . ...Show more