Anthropology, Human Geography, Sociology, Political Science, Psychology
$19.00
NZD
Category: General Graphic Books
Meet our superheroes: - Binky, aka The Monotreme! - Worried Norman, once bitten by a radioactive croissant and now Pastry Person! - Letitia, an occasionally bossy science-wombat and genius inventor!   Together, they are the EnviroTeens and they are about to get very, very angry. Singleuse Plastic Brend an may have an evil plan to destroy all the world's turtles with his dastardly tur-tele-pooter but, believe it or not, there is something even more sinister than an angry plastic bag on a garbage island in the middle of the ocean ... Climate change! Oh no! The EnviroTeens will do anything to stop this impending disaster: scale slippery volcanoes, scurry through forests full of poisonous armpit monsters, even meet Senator Ian, the Climate Denialist Potato. But can three teenagers and a chicken save the whole world? Why not, nobody else is! Maybe they are in with a chance? I can't look, it's too exciting! A hilarious graphic novel about a group of teens who are determined to clean the planet and clear the air. A proportion of the publisher's profits will be donated to School Strike 4 Climate Australia. ...Show more
$23.00
NZD
Category: Environmental Issues
The main concern of young people is climate change and how to combat it. This is the only official handbook from Extinction Rebellion Youth and will help you to change your life and change the world for the better. Written by the coordinator of Extinction Rebellion Youth London, this is no greenwashing book - it's an important call to action. A manifesto for how young people can help to save the planet by questioning everything about modern life and acting upon their conclusions. This book will ask you to challenge everything - challenge government (protest and take peaceful action where necessary), challenge business (decide who you want to support, decide who you want to boycott), and above all to challenge yourself - how can you change your life to make a difference. Filled with stories, essays, slogans and inspiring illustrations, this book will cover consuming, actioning, boycotting, campaigning, striking, questioning, rewilding and reconnecting with our planet. ...Show more
Fish
by Brendan Kearney
$24.00
NZD
Category: General Picture Books
Meet Finn the fisherman and his dog, Skip, in this illustrated story book for young children that teaches them about plastic pollution and recycling. All Finn wants is to catch a nice, tasty fish for his dinner, but no matter how hard he tries all he seems to catch at the end of his fishing line is the rubbish that is polluting the sea . At the end of the day, Finn and his dog Skip go home with a boat full of rubbish, but their tummies are empty tummies. However, they soon find a way to put the rubbish they have found to good use... This book is the ideal introduction for children to the environmental concerns facing our oceans, featuring colourful illustrations and an engaging, light-hearted storyline, drawn and written by Brendan Kearney. Grown-ups and children will enjoy reading together and following the story of Finn and Skip with its ups and downs, and pointing out all the different pieces of rubbish that Finn catches in the ocean in the detailed illustrations. Young readers will love this picture book with a timely and ultimately uplifting message about protecting the world around us. ...Show more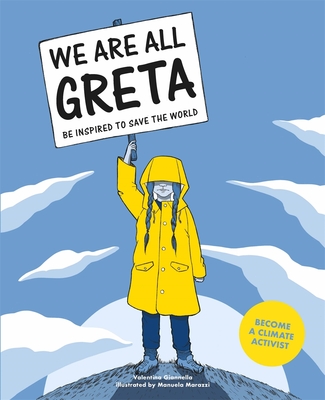 $22.00
NZD
Category: Biography & Autobiography
Follow in Greta Thunberg's footsteps and join the global mission to save our planet from climate change. With in-depth text and data, this necessary and timely book will answer readers' questions on what climate change means, what its consequences will be, and what must be done to protect our world.
$23.00
NZD
Category: Lift-the-Flaps | Series: See Inside | Reading Level: Children's - Grade 1-2, Age 6-7
This is a lift-the-flap book that introduces readers to the science of weather. The work is filled with facts from how hurricanes and floods happen to how global warming is affecting the Earth's climates.
$16.00
NZD
Category: Environmental Issues
Learn about the dangers of single-use plastics and pick up tips on what you can do to help through teenage activists Amy and Ella. This environmental book will teach young activists about the dangers of plastic pollution and climate change, but also to help them find their voice. Amy and Ella want thei r book to help young readers shout about the issues they are passionate about and inspire them to become young activists in their own right. Filled with facts about the dangers of plastics, as well as tips on what you can do to help, it's the ultimate practical guide to ridding the world of single-use plastics from two young activists. ...Show more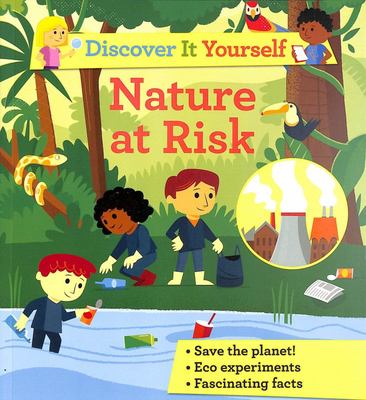 $15.00
NZD
Category: Environmental Issues | Series: Discover It Yourself
Examining the world's different habitats, how plants and animals adapt to their environments, and how these ecosystems remain in balance, this activity-based book looks at how pollution, farming, and deforestation can cause damage. 'How Can I Help' boxes give plenty of practical, fun suggestions for im proving our environment. The Discover It Yourself series lets children explore STEM topics in a practical and fun way, using things in their immediate environment to create awesome experiments. ...Show more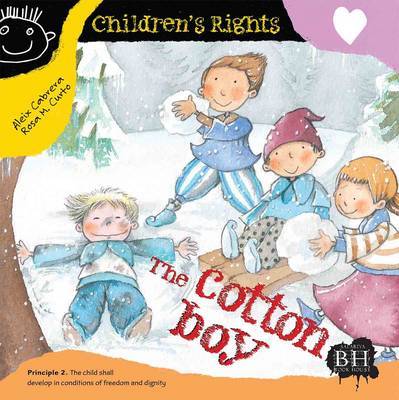 $12.00
NZD
Category: Social Sciences | Series: Children's Rights
The king and queen of Togramia have one son, who will one day inherit the kingdom. Unfortunately, the wisest men pronounce that his health is very delicate and must be protected from everything. The king and queen order the palace doors to be closed and all the surfaces to be covered with wool and cotto n. But, like all children, the prince is curious and finds a way to discover the world. The story revolves around Principle 2 of the Rights of the Child, according to which all boys and girls should enjoy special protection and opportunities for their development, always in conditions of freedom. ...Show more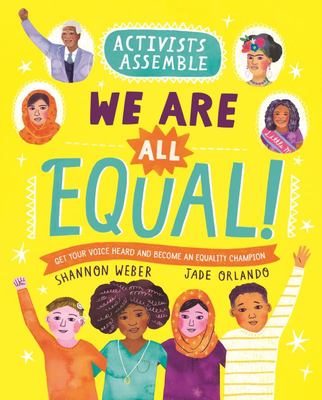 $25.00
NZD
Category: Social Sciences | Series: Activists Assemble
What is equality? A big question to answer and an even bigger topic to implement. Activists Assemble: We Are All Equal explains what it is to be a citizen, how important it is to treat, and be treated, as equal within the society, and how you can use your voice to champion equality. Discover the histor y of equality - both the successes and the tragedies, meet past and present faces who overcame discrimination to be a voice for us all, and explore ways you can make a difference and challenge inequality. Important topics such as disabilities, gender, religion, and race are discussed, giving readers all the information and practical advice needed to get their voices heard. An activity section gives readers the opportunity to explore equality further: they can test their equality knowledge, start important conversations using the 'discussion time' questions, as well space to write down their thoughts and observations. ...Show more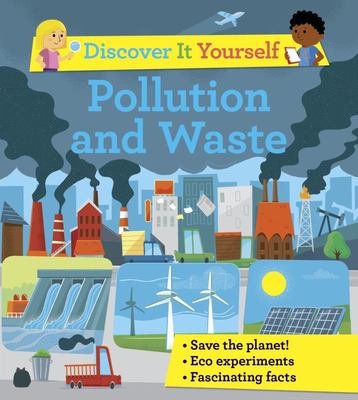 $15.00
NZD
Category: Environmental Issues | Series: Discover It Yourself
This book is packed with scientific facts, experiments, and activities linked to pollution, waste and all things environmental. It brings a lively, hands-on approach to practical science experiments. Children can find almost everything they need for the experiments around the home. The materials and in structions are simply, safely, and clearly presented. This STEM-focused book will show readers how to test for air pollution, watch global warming at work, clean up an oil spill, and much more. ...Show more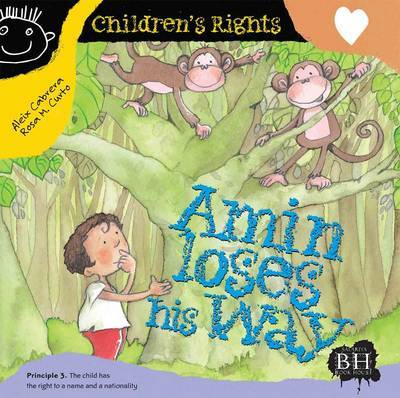 $12.00
NZD
Category: Social Sciences | Series: Children's Rights
Amin belongs to the Taca-Taca nomadic tribe in the land of Akida. Accidentally separated from his tribe, he decides to look for a new name and a new land to belong to. Along the way, however, he realises that he already has a name and a land. The story is based on Principle 3 of the Rights of the Child, which reminds us that all boys and girls have the right to a name and a nationality. ...Show more

$20.00
NZD
Category: Social Sciences | Series: The People
How do people survive in Australia's outback? "Australia the People" takes children on a journey through the country's Aboriginal heritage, European colonisation and modern life. Spectacular colour photographs introduce children to the lifestyles of Australia's multicultural society. Topics include: the history, lifestyles, and celebrations of Australia's Aboriginals and Torres Strait Islanders; the arrival of European convicts and free settlers; the growth of Australia, including the role of ANZAC troops in world wars; Aussie Rules football, rugby, cricket, and other land sports; travel in the outback; water sports such as surfing, snorkelling and surf lifesaving carnivals; and schools of the air and the flying doctor. ...Show more