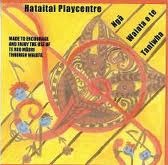 $27.00
NZD
Category: Songs & Music
Made to encourage and enjoy the use of Te Reo Maori through waiata.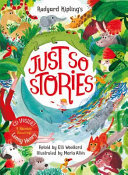 $20.00
NZD
Category: Classics
A magical, rhyming retelling of five of Rudyard Kipling's beloved tales from Just So Stories, with an audio CD performed by Lenny Henry. One of the enduring classics of children's literature Kipling's Just So Stories have delighted generations of children. Witty and inventive, his stories tell of how t he world came to be as it is - from how the camel got his hump to why rhinos have wrinkly skin. Combining the brilliant rhyming talent of Elli Woollard and stunning artwork from award-winning illustrator Marta Altés, Rudyard Kipling's Just So Stories is a smart, funny, and younger retelling for a whole new generation of readers. Stories include: How the Whale got his Throat, How the Camel got his Hump, How the Rhinoceros got his Skin, The Elephant's Child, and The Cat that Walked by Himself. ...Show more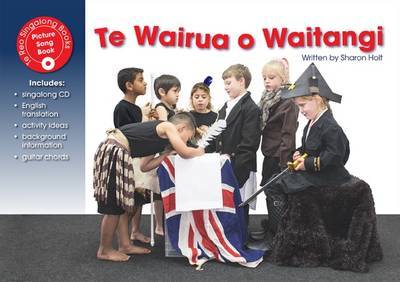 $26.00
NZD
Category: Te Reo Maori Language | Series: Te Reo Singalong
Te Wairua o Waitangi is a full colour picture book with a singalong CD. It is part of the multi-award winning Te Reo Singalong series that makes it easy and fun for teachers, parents and children to use more te reo Maori. No prior knowledge of te reo is needed.
$22.00
NZD
Category: Picture Books with CD
Whos this funny-looking bunch of animals? Theyre gangly, warty, bumpy, bristly, spotty, stinkyand totally irresistible! Julia Donaldson and Axel Schefflers wonderfully warm, funny picture book is a glorious celebration of the real-life Ugly Five animals in Africa.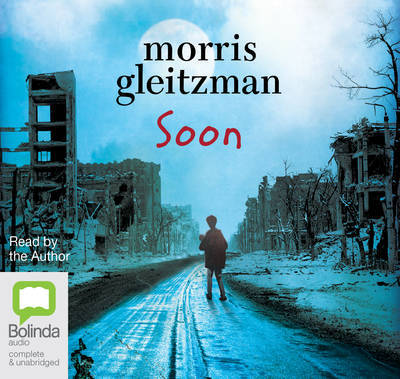 $35.00
NZD
Category: Middle CDs
Soon continues the incredibly moving story of Felix, a Jewish boy still struggling to survive in the wake of the liberation of Poland after the end of World War Two. After the Nazis took my parents I was scared. After they killed my best friend I was angry. After I joined the partisans and helped defeat the Nazis I was hopeful. Soon, I said, we'll be safe. I was wrong. ...Show more
$35.00
NZD
Category: Junior CDs | Series: Faraway Tree
Joe, Beth and Frannie have a visit from Connie, who just cannot believe in the Faraway Tree and the magical people who live there - Moon-Face, Silky the Fairy and the Saucepan Man. Together the children climb the tree and meet the magical friends, and visit the mysterious Land of Secrets, the Land of Gi ants, the Land of Tea Parties and the Land of Enchantments. After a few marvellous adventures, Connie is enthralled by the Faraway Tree and the folk who inhabit it. ...Show more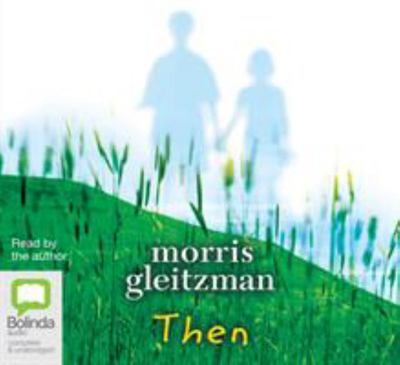 $30.00
NZD
Category: Middle CDs | Series: Once
Felix and Zelda have escaped the train to the death camp, but where do they go now? They're two runaway kids in Nazi-occupied Poland. Danger lies at every turn of the road. With the help of a woman named Genia and their active imaginations, Felix and Zelda find a new home and begin to heal, forming a n ew family together. But can it last? Morris Gleitzman's winning characters will tug at readers' hearts as they struggle to survive in the harsh political climate of Poland in 1942. Their lives are difficult, but they always remember what matters: family, love, and hope. ...Show more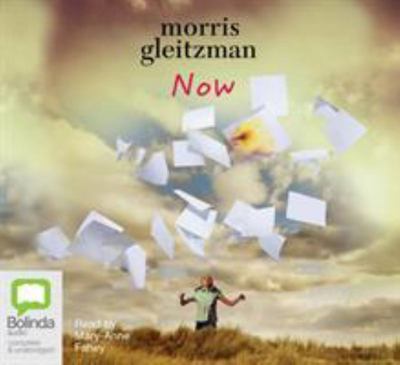 $30.00
NZD
Category: Middle CDs | Series: Felix and Zelda
Morris Gleitzman's acclaimed story of friends Felix and Zelda in Nazi-occupied Poland has captured the hearts and minds of readers worldwide. In Now he delivers the final chapter, bringing this most moving of stories into the present day.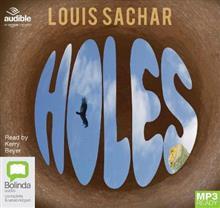 $35.00
NZD
Category: Middle CDs
Stanley Yelnats's family has a history of bad luck, so when a miscarriage of justice sends him to Camp Green Lake Juvenile Detention Centre (which isn't green and doesn't have a lake), he is not surprised.Every day he and the other inmates are told to dig a hole, five feet wide by five feet deep, report ing anything they find. The evil warden claims that it is character building, but this is a lie, and Stanley must dig up the truth. Wonderfully inventive, compelling and hilarious, Louis Sachar has created a masterpiece. ...Show more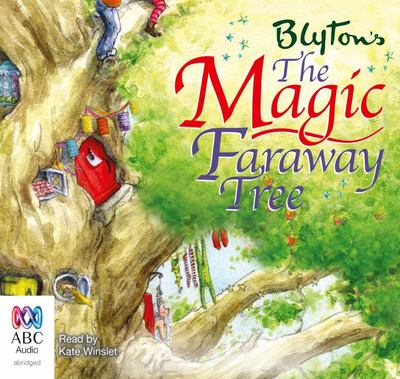 $35.00
NZD
Category: Junior CDs | Series: Faraway Tree
In the middle of the Enchanted Wood you can hear the trees whispering "Wisha-Wisha" and amongst the thick forest is the most enchanted tree in the world - the magic Faraway Tree. Here, fairy folk live on every branch. Meet Moon-Face, Silky the Fairy and Saucepan Man, and visit the different lands at the top of the Faraway Tree - including the Land of Spells, the crazy Land of Topsy-Turvy and and Land of Do-As-You-Please where the children ride in a runaway train! Enid Blyton has created a magical journey for children with The Magic Faraway Tree. ...Show more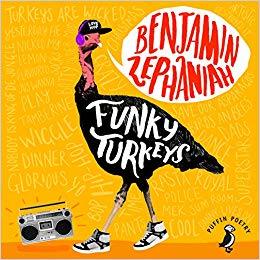 $18.00
NZD
Category: CDs & Audio Books
A wonderfully irreverent collection of poetry for children and young peoplean unconventional collection of straight-talking poems about heroes, revolutions, racism, love and animal rights, among other subjects, that will entice many new readers to poetry. It is his very first ground-breaking children's poetry collection - playful, clever and provocative - this is performance poetry at its very best. ...Show more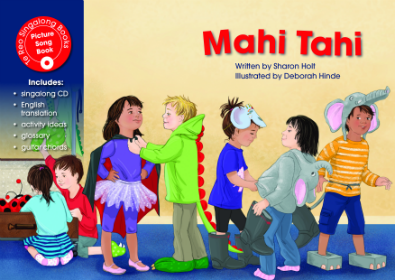 $26.00
NZD
Category: Te Reo Maori Language
A song about children dressing up, playing and interacting together. Te Reo Singalong books can help you and your child to learn te reo Maori the easy way.