$20.00
NZD
Category: Hardback Picture Books | Series: Wombat Divine
Wombat loved Christmas. He loved the carols and the candles, the presents and the pudding, but most of all he loved the Nativity Play... Wombat loves the Nativity Play so much that he tried out for every part, but he doesn't seem to be right for any of them. Luckily, wise emu knows the perfect role for a sleepy wombat, and it's the best Nativity Play ever. This gorgeous story is now in a special anniversary edition, released in 2019 to celebrate twenty five divine years! ...Show more
$25.00
NZD
Category: Hardback Picture Books | Series: Growing Hearts
A little girl honors her dad and all the fun they have together in this sweet companion to "In My Heart, " part of the Growing Hearts series. Full color.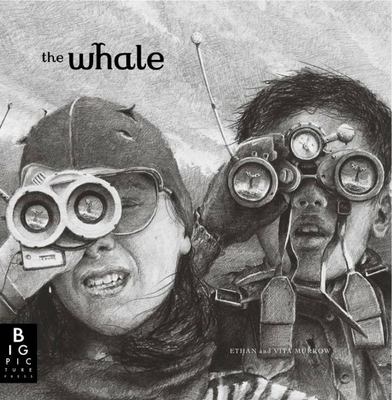 $33.00
NZD
Category: Hardback Picture Books
There is a legend that a Great Spotted Whale lives in the ocean; local fisherman still talk of it, although the first sighting 50 years ago was never corroborated. Now, two young whale watchers each set out to find the whale, one armed with sound recording equipment, the other a camera. Mid-ocean their boats collide, so they pool their resources and set off together to capture incontrovertible proof that the mythical Great Spotted Whale exists. ...Show more
$38.00
NZD
Category: Hardback Picture Books
Fall 2012 marks the 25th anniversary of one of the most treasured books in the field of children's literature. When it was first published in 1987, Publishers Weekly wrote, "Linnea, a fresh-faced European girl, gives an art history lesson in the gentlest way, through a first-person account. Her story is like a scrapbook, reliving a trip she took to Paris and Giverny to learn about Monet's water-lily paintings. Airy, light-filled watercolors showing Linnea in Monet's environment are juxtaposed with period photographs of the artist and reproductions of the paintings themselves. Also included are Monet's biography, a family tree and a brief guide to Paris." Now available for the first time in the U.S. in a new enlarged trim size, Linnea will delight a new generation of readers. ...Show more
Eric
by Shaun Tan
$13.00
NZD
Category: Hardback Picture Books
Eric is eternally curious and effortlessly charming - a house guest whose approach to the world will capture your heart. This is a mini gift edition of one of the most loved stories from the multi-award-winning, internationally lauded masterpiece Tales from Outer Suburbia.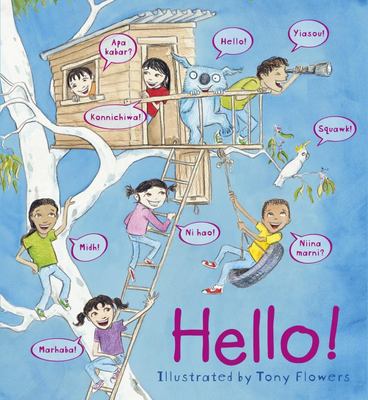 Hello!
by Tony Flowers
$30.00
NZD
Category: Picture Books: Languages
Yiasou! That's hello in Greek! Or would you like to speak Chinese? What about Italian or Korean? Murinhpatha or Kaurna? Meet 12 Australian friends who can speak different languages. They tell us how to count from 1 to 10, say hello and goodbye and lots of other words in their languages about play, food, hobbies and clothes. Once we've said hello, we can watch Emiko playing the Japanese drum and Pilinh performing an Aboriginal dance. We can see how to make gnocchi with Sophia and flat bread with Amal. This book is an introduction to 12 languages spoken most frequently in Australian homes, plus three Indigenous languages.The languages are: Chinese, Greek, Indonesian, Italian, Japanese, Kala Lagaw Ya, Kaurna, Korean, Lebanese Arabic, Murrinhpatha, Thai and Vietnamese. Illustrated in a cartoon style, the pictures add humour and fun to language learning. Each language and culture is introduced by a child character - and you might spot a koala or two ...Selamat tinggal! That's goodbye in Indonesian! ...Show more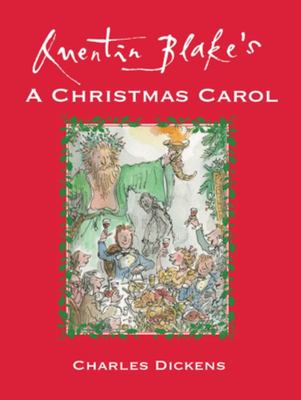 $25.00
NZD
Category: Hardback Picture Books
Charles Dickens' ghostly tale of Ebenezer Scrooge has become as much a part of Christmas as trees and stockings, plum pudding and mistletoe. Containing atmospheric artwork, this edition aims to bring Dickensian London and its inhabitants to life.
Wrestle!
by Maya Newell; Charlotte Mars; Gus Skattebol-James
$28.00
NZD
Category: Early Experiences & Issues
A funny book about growing up in a family with two mums inspired by Gus Skattebol-James' story in the award-winning documentary, Gayby Baby.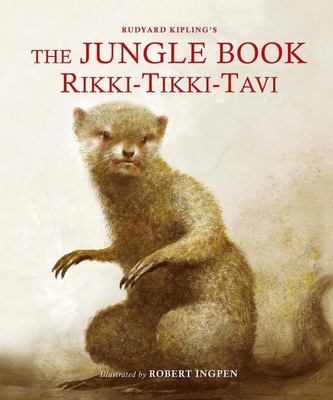 $38.00
NZD
Category: Hardback Picture Books
Originally published as part of Kipling's famous The Jungle Book, the story of Rikki Tikki Tavi, the little mongoose rescued by a family when he was half-drowned in a storm, has been an enduring favorite with young and old for more than half a century. This new edition of Kipling's classic story includi ng many new illustrations created especially for this book. ...Show more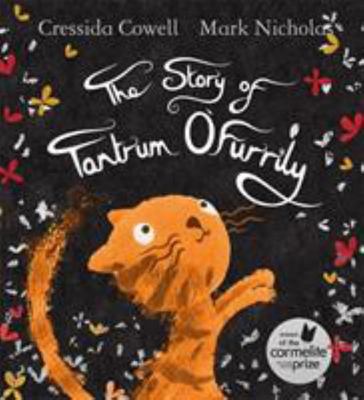 $30.00
NZD
Category: Hardback Picture Books
Written by Cressida Cowell, creator of the bestselling How to train Your Dragon series and with beautiful illustrations by Mark Nicholas, winner of the Carmelite Prize, comes a lyrical fable of a curious kitten who ventures out for the first time. 'One wild and windy night a stray cat called Tantrum O'F urrily and her three hungry kittens were dancing across the roof tops.' Tantrum O'Furrily's kittens are hungry and doubt that a story can ease a stray cat's rumbling stomach. They soon learn that stories are powerful, and that if you're courageous you might find a saucer of milk at the end of that story. ...Show more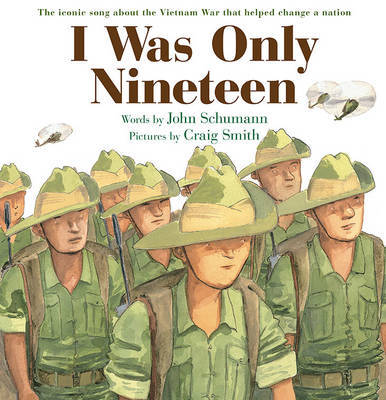 $30.00
NZD
Category: Hardback Picture Books
A powerful and moving picture book about the Vietnam War, based on the unforgettable Australian song Townsville lined the footpath as we marched down to the quay. This clipping from the paper shows us young and strong and clean. And there's me in my slouch hat, with my SLR and greens. God help me, I wa s only nineteen. John Schumann's unforgettable lyrics about the Vietnam War are etched in the memories and history books of Australia. Now they've been warmly brought to life by one of Australia's best-loved illustrators in this powerful and moving picture book. ...Show more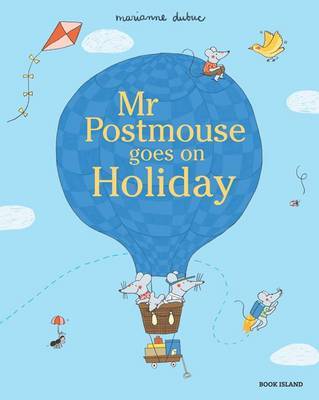 $30.00
NZD
Category: Hardback Picture Books | Series: Mr Postmouse
What happens when Mr Postmouse goes on holiday? He delivers the post of course! Mr Postmouse and his family are back, and this time they are travelling around the world to see the sights and deliver parcels to all their friends.