$30.00
NZD
Category: Senior Fiction
The epic conclusion to the internationally bestselling Miss Peregrine's Peculiar Children series. The last thing Jacob Portman saw before the world went dark was a terrible, familiar face. Suddenly, he and Noor are back in the place where everything began - his grandfather's house. Jacob doesn't know ho w they escaped from V's loop to find themselves in Florida. But he does know one thing for certain: Caul has returned. After a narrow getaway from a blood-thirsty hollow, Jacob and Noor reunite with Miss Peregrine and the peculiar children in Devil's Acre. The Acre is being plagued by desolations - weather fronts of ash and blood and bone - a terrible portent of Caul's amassing army. Risen from the Library of Souls and more powerful than ever, Caul and his apocalyptic agenda seem unstoppable. Only one hope remains - deliver Noor to the meeting place of the seven prophesied ones. If they can decipher its secret location. Jacob and his friends will face deadly enemies and race through history's most dangerous loops in this thrilling pageturner, the final adventure in the beloved Miss Peregrine's Peculiar Children series.   ...Show more
$19.00
NZD
Category: Senior Fiction
What I feel most days is that nothing is ever going to change. That my life won't even start, and that I'll be stuck like this forever.Wen Zhou is the daughter and only child of Chinese immigrants whose move to the lucky country has proven to be not so lucky. Wen and her friend, Henry Xiao - whose mum a nd dad are also struggling immigrants - both dream of escape from their unhappy circumstances, and form a plan to sit an entrance exam to a selective high school far from home. But when tragedy strikes, it will take all of Wen's resilience and resourcefulness to get herself and Henry through the storm that follows.Tiger Daughter is a novel that will grab hold of you and not let go.'An unforgettable story of family, friendship and finding your voice. I adore this book.' - Nova Weetman'This gem of a book is packed with moments of unbearable tension and characters so complex and vivid they will stay with you long after it ends. At once heartbreaking and uplifting, Tiger Daughter is a testament to the strength of women and girls - and a terrific read. I couldn't put it down. Beautiful. Brutal. Brilliant.' - Ambelin Kwaymullina ...Show more
$21.00
NZD
Category: Senior Fiction
Unsuspecting boy. Big-hearted girl. Small-minded town. Invincible summer. Summer, 1955. Calls for equality are sweeping America, but sixteen-year-old Ethan Harper is about to discover just how deep the roots of racism run. When mixed-race Ethan is sent to stay with his white uncle and aunt in Ellison, Alabama, he soon discovers that the only thing smaller than the town itself are the minds of its inhabitants. Except for Juniper Jones - resident artist, oddball and self-proclaimed free spirit. Ignoring the tide of prejudice and disapproval that follows Ethan, Juniper enlists him as her sidekick in her quest for an unforgettable summer. Armed with two bikes and an unlimited supply of root beer floats, the pair set out to find their place in a town that's set on rejecting them. Along the way, they will find hope, friendship - and maybe something more . . . ...Show more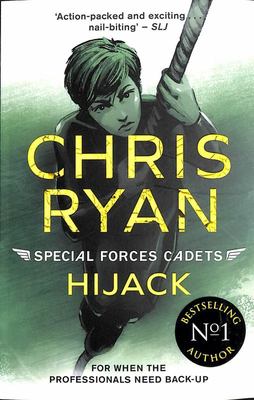 $17.00
NZD
Category: Senior Fiction | Series: Special Forces Cadets
From the bestselling author of STRIKE BACK, Chris Ryan returns with a new action-packed series. Tough enough? Smart enough? Max will require all his skills just to stay alive as a Special Forces Cadet... The Falkland Islands, South Atlantic Ocean. Intelligence has been received that Argentina is plott ing to invade, but is it reliable? The Special Forces Cadets are sent in to investigate, disguised as nature watchers, but when they split up to conduct essential research, two of them are captured and imprisoned. Their lives are in grave danger, but with the main operation at a crucial stage, the others are under orders to leave their friends to their fate. Can the cadets prevent a war and make it out alive? ...Show more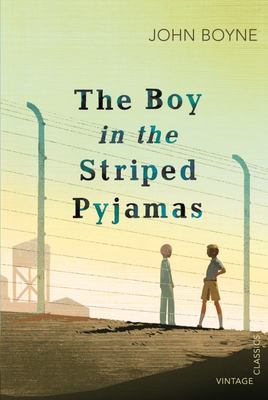 $18.00
NZD
Category: Senior Fiction | Series: \
'Some things are just sitting there, minding their own business, waiting to be discovered. Like America. And other things are probably better off left alone.' Nine-year-old Bruno has a lot of things on his mind. Who is the 'Fury'? Why did he make them leave their nice home in Berlin to go to 'Out-With' ? And who are all the sad people in striped pyjamas on the other side of the fence? The grown-ups won't explain so Bruno decides there is only one thing for it - he will have to explore this place alone. What he discovers is a new friend. A boy with the very same birthday. A boy in striped pyjamas. But why can't they ever play together? BACKSTORY- Read an interview with the author JOHN BOYNE and learn all about the Second World War in Germany. ...Show more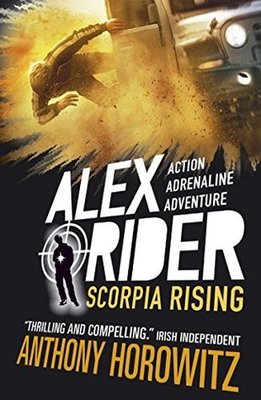 $19.00
NZD
Category: Senior Fiction | Series: Alex Rider
Scorpia has dogged Alex Rider for most of his life. They killed his parents, they did their best to con Alex into turning traitor, and they just keep coming back with more power. Now the world's most dangerous terrorist organization is playing with fire in the world's most combustible land: the Middle E ast. No one knows Scorpia like Alex. And no one knows how best to get to Alex like Scorpia. Until now.The chases have never been more intense, the fights more treacherous, or the risks so perilous to mankind. And this time, Alex won't get away. ...Show more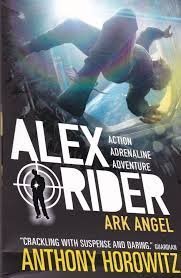 $19.00
NZD
Category: Senior Fiction
The sniper's bullet nearly killed him. But Alex Rider managed to survive . . . just in time for more trouble to come his way. When kidnappers attempt to snatch a fellow patient from the exclusive hospital where Alex is recovering, he knows he has to stop him. But the boy he saves is no ordinary patient: He is the son of Nikolai Drevin, one of the richest men in the world. The eccentric billionaire has been targeted by Force Three, a group of eco-terrorists who claim his project Ark Angel—the first luxury hotel in outer space—is a danger to the environment. Soon Alex discovers that Force Three will stop at nothing to destroy Ark Angel, even if it means sending four hundred tons of molten glass and steel hurtling down to Earth and killing millions . . . unless Alex can stop them.  ...Show more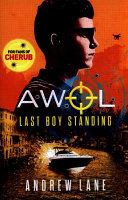 $17.00
NZD
Category: Senior Fiction | Series: Awol
Special Agent Bex arranges to meet teenage Kieron in a cafe to tell him that she can't risk his life any more. She parks her car and seconds later it blows up, scattering flaming wreckage everywhere. Bex needs to grab Kieron and get him out of danger's way- but his friend Sam is also in the cafe. He had followed Kieron to find out what secrets he was keeping from her. Bex has to take Sam and Kieron back to her flat, but just as they get there it too explodes. Someone is trying to kill them, but whoever it is doesn't know about Kieron. That may be their only saving grace. But how were the explosions managed? And who wants them dead? High-octane action and fast-paced adventure - guaranteed. ...Show more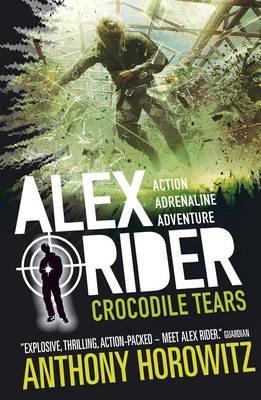 $19.00
NZD
Category: Senior Fiction | Series: Alex Rider
In the eighth book in the number one bestselling Alex Rider series by Anthony Horowitz, Alex meets international do-gooder Desmond McCain. But a simple card game between them rapidly leads to a duel to the death – one that could result in the destruction of an entire country.
$20.00
NZD
Category: Senior Fiction | Series: Cherub | Reading Level: very good
CHERUB agents are all seventeen and under. They wear skate tees and hemp, and look like regular kids. But they're not. They are trained professionals who are sent out on missions to spy on terrorists and international drug dealers. CHERUB agents hack into computers, bug entire houses, and download cruci al documents. It is a highly dangerous job. For their safety, these agents DO NOT EXIST.   Leona is a small-time crook with big money. When the cops call in CHERUB, James's mission looks entirely routine: make nice with Leon's kids, dig up some leads, and infiltrate his home. But when James suddenly unravels a much larger plot, the mission becomes anything but ordinary. Unfortunately, the only person who might know the truth is a reclusive eighteen-year-old boy -- who happens to have died more than a year ago. ...Show more
$17.00
NZD
Category: Senior Fiction | Series: AWOL
Young Bond meets Alex Rider and Cherub in this brilliantly written, fast-paced spy action thriller. All credibly delivered from somebody who knows all about counter-intelligence... Several deaths have occurred amongst members of staff in the Goldfinch Institute, a research facility in Albuquerque, USA, which manufactures highly classified weapon systems for the British Army, the Secret Intelligence Service and SIS-TERR. Bex's job is to go to Albuquerque and covertly investigate to see if there is any threat to British interests, but there's a problem - the Head of Security of the Goldfinch Institute is someone she was at university with. Bex is forced to call on Kieron's help again, as he goes out undercover in her place with a faked identity as a teenage computer genius. As Bex investigates the deaths of the Goldfinch employees, there seems to be something more sinister lurking behind them. Something that not only threatens Kieron, who's been kidnapped by the Goldfinch Institute and taken to its HQ in Tel Aviv, but the whole of Eastern Europe... High-octane action and fast-paced adventure - guaranteed. ...Show more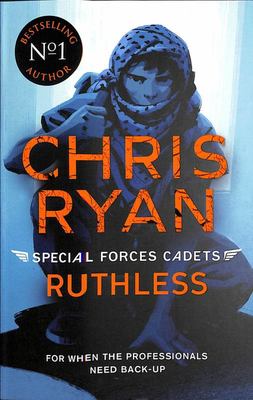 $17.00
NZD
Category: Senior Fiction | Series: Special Forces Cadets
From the bestselling author of STRIKE BACK, Chris Ryan returns with the fourth in this action-packed series.Tough enough? Smart enough? Max will require all his skills just to stay alive as a Special Forces Cadet...