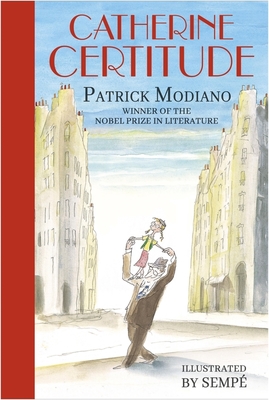 $17.00
NZD
Category: Classics
A classic French story from Nobel Prize-winner Patrick Modiano and celebrated illustrator Jean-Jacques Sempé. Beautifully illustrated, this is a love letter to Paris, ballet and childhood for fans of The Little Prince, Le Petit Nicholas and Madeline. Catherine lives with her gentle father, Georges Cer titude, who runs a shipping business in Paris with a failed poet named Casterade. Father and daughter share the simple pleasures of daily life: sitting in the church square, walking to school, going to her ballet class every Thursday afternoon. But just why did Georges change his name to Certitude? What kind of trouble with the law did Casterade rescue him from? And why did Catherine's ballerina mother leave to return to New York? ...Show more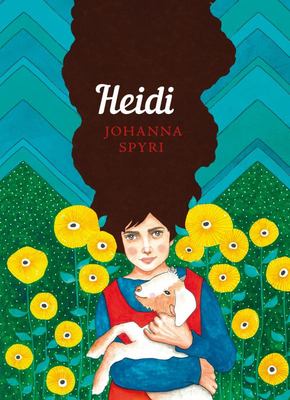 $23.00
NZD
Category: Classics | Series: The Sisterhood
Celebrating International Women's Day with the original sisterhood Little Heidi goes to live with her grandfather in his lonely hut high in the Alps and she quickly learns to love her new life. But her strict aunt decides to send her away again to live in the town. Heidi cannot bear being away from the mountains and is determined to return to the happiness of life with her grandfather. Heidi is one of six unforgettable Puffin Classics, brought together for International Women's Day in a stunning set in celebration of some of the most iconic female writers of the 19th and early 20th centuries. ...Show more
$30.00
NZD
Category: Hardback Picture Books
Get lost in this magical world full of beasts -- both familiar and fantastical -- with your children while reading and re-reading Jabberwocky year after year. 'Twas brillig, and the slithy toves did gyre and gimble in the wabe; All mimsy were the borogoves, and the mom raths outgrabe. Lewis Carroll's mo st iconic seemingly nonsensical poem is brought to life like never before with award-winning illustrator Charles Santore's stunning renditions of a brave warrior who is on a mission to slay the dastardly Jabberwock. Get lost in this magical world full of beasts (both familiar and fantastical) with your children while reading and re-reading Jabberwocky year after year. ...Show more
$22.00
NZD
Category: Classics
Mum said war was a punishment form God for people's sins, so he'd better watch out. She didn't tell him what to watch out for, though. When the Second World War breaks outs, young Willie Beech is evacuated to the countryside. A sad, deprived child, he slowly begins to flourish under the care of kind old Tom Oakley. But then his cruel mother summons him back to war-torn London . . . Will he ever see Mister Tom again? WINNER OF THE GUARDIAN CHILDRENS FICTION AWARD Goodnight Mister Tom 'Everyone's idea of a smash-hit first novel- full-blown characters to love and hate, moments of grief and joy, and a marvellous story that know just how to grab the emotions.' Guardian ...Show more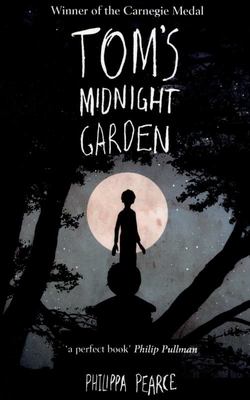 $26.00
NZD
Category: Classics
When Tom is sent to stay at his aunt and uncle's house for the summer, he resigns himself to endless weeks of boredom. As he lies awake in his bed he hears the grandfather clock downstairs strike . . . eleven . . . twelve . . . thirteen . . . Thirteen! Tom races down the stairs and out the back door, in to a garden everyone told him wasn't there. In this enchanted thirteenth hour, the garden comes alive - but Tom is never sure whether the children he meets there are real or ghosts . . . This entrancing and magical story is one of the best-loved children's books ever written. ...Show more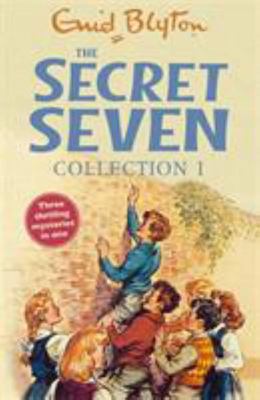 $18.00
NZD
Category: Classics | Series: The Secret Seven | Reading Level: 6-12
The Secret Seven are ready to solve any mystery, any time! This 3-in-1 collection contains books 1-3 in Enid Blyton's classic series of 15 novels, perfect for young fans of mystery, adventure or detective series. Book 1: The Secret Seven (first published in 1949) It's their first adventure and the Secr et Seven super-sleuths are already on the trail of a mystery! The gang are dressed in disguise, following a lead to a spooky old house in the snow... Book 2: Secret Seven Adventure (first published in 1950) When a priceless pearl necklace goes missing the Secret Seven are first off the mark to catch the thief! Why? Because they saw him making his escape! Now all they have to do is find the necklace ... Book 3: Well Done, Secret Seven (first published in 1951) The Secret Seven have a new meeting place - a treehouse! But someone else is using it too. The gang are furious, but then they learn the intruder is in big trouble and needs their help. Can the Seven come to the rescue ...? ...Show more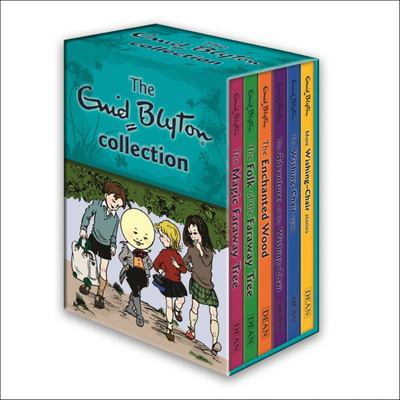 $50.00
NZD
Category: Classics
Includes stories such as The Magic Faraway Tree, The Folk of the Faraway Tree and The Enchanted Wood accompanied by The Adventures of the Wishing-Chair, The Wishing-Chair Again and More Wishing-Chair Stories.
$30.00
NZD
Category: Classics
Bedtime Classics introduce classic works of fiction to little literary scholars through character driven narratives and colorful illustration. Designed to be the perfect one minute bedtime story (or five minutes-if you're begged to read it over and over) parents can feel good about exposing their childr en to some of the most iconic pieces of literature while building their child's bookshelf with these trendy editions! Alice tumbles down the rabbit hole and enters a magical place called Wonderland, where she meets some curious characters before awaking to find it was all a dream. ...Show more
$30.00
NZD
Category: Classics | Series: The Magic Faraway Tree
Joe, Beth and Frannie find the Enchanted Wood on the doorstep of their new home, and when they discover the Faraway Tree it is the start of a wonderful series of magical adventures. Join them and their friends Moonface, Saucepan Man and Silky the fairy as they discover which new land is at the top of th e Faraway Tree. The Magic Faraway Tree is a children's novel by Enid Blyton, first published in 1943. It is the second book in the The Faraway Tree series of children's novels. Jo, Bessie and Fanny, the protagonists of the series, have their cousin Dick over to stay with them. Will it be the Land of Spells, the Land of Treats, or the Land of Do-As-You-Please? This is the perfect story for bedtime and shared reading for young children. Discover the magic! ...Show more
$33.00
NZD
Category: Box Sets | Series: Magic Faraway Tree
A beautiful new slip-case of the three original Magic Faraway Tree stories: The Enchanted Wood, The Magic Faraway Tree and The Folk of the Faraway Tree.
$20.00
NZD
Category: Classics | Series: Lord of the Rings
Continuing the story begun in The Hobbit, this is the first part of Tolkien's epic masterpiece, The Lord of the Rings, featuring an exclusive cover image from the film, the definitive text, and a detailed map of Middle-earth. Sauron, the Dark Lord, has gathered to him all the Rings of Power - the means by which he intends to rule Middle-earth. All he lacks in his plans for dominion is the One Ring - the ring that rules them all - which has fallen into the hands of the hobbit, Bilbo Baggins. In a sleepy village in the Shire, young Frodo Baggins finds himself faced with an immense task, as his elderly cousin Bilbo entrusts the Ring to his care. Frodo must leave his home and make a perilous journey across Middle-earth to the Cracks of Doom, there to destroy the Ring and foil the Dark Lord in his evil purpose. To celebrate the release of the first of Peter Jackson's two-part film adaptation of The Hobbit, THE HOBBIT: AN UNEXPECTED JOURNEY, this first part of The Lord of the Rings is available for a limited time with an exclusive cover image from Peter Jackson's award-winning trilogy. ...Show more