$25.00
NZD
Category: NZ Middle Fiction
Tom Willard is a cricket-crazy eleven-year-old who lives in Wellington with solo dad, Dave, and Archie the dog. He dreams of making the junior rep cricket squad and playing at the fabled Basin Reserve, but his prized cricket bat has disappeared and he's got to face Menace Mitchell, "the bowler from hell ". Just when Tom thinks things couldn't get any worse, his dad's dog-hating girlfriend moves in. But then he meets Izzy, a star all-rounder, and things start to look up - or do they? ...Show more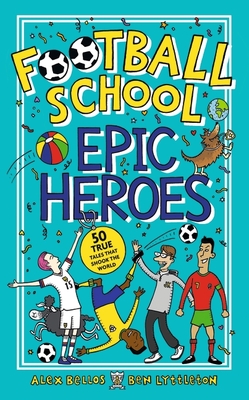 $17.00
NZD
Category: Sport Fiction
Celebrate the greatest names and teams in football history with this collection of 50 true stories. Discover the greatest football moments of all time in this collection of 50 exciting stories, perfect for fans of Football School: Star Players. Discover the incredible stories of heroes such as Messi, Ro naldo, Klopp and Rapinoe, but also the tales of the dog that helped win the league for his team and the team who won the championship with the very final kick of the game. Bringing together the best names in the game with some truly weird, wonderful and hilarious occurrences, this book is a must-read for any young football fan. ...Show more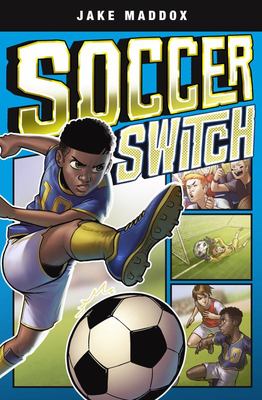 $15.00
NZD
Category: General Graphic Books | Series: Jake Maddox
Andre Makuza is excited for another championship season with his middle school summer soccer team. But a new coach is taking over, and his unusual training methods have the team feeling frustrated. Will the coach's oddball ways ever lead to victory, or is the soccer switch too much for Andre and his tea mmates to handle? Combining high-stakes sports stories, dynamic full-color comics, and a variety of back matter support materials designed to encourage critical thinking and comprehension, this Jake Maddox Graphic Novel is sure to be a win for young athletes, sports enthusiasts, and reluctant and struggling readers alike. ...Show more
$20.00
NZD
Category: Sport Fiction | Series: Rugby Spirit
School's rugby star Eoin Madden has never been busier - he's captain of the Junior Cup team, he's training with Leinster and hoping to be chosen for the Ireland team for the first-ever Under 16 World Cup. But it's not all fun and games, as Eoin also has to deal with grumpy friends, teachers piling on th e homework - AND a ghost on a mission that goes back to the very origins of the game of rugby. But what does the restless spirit need, and can Eoin help him?Books, crooks and rucks - it's all to play for this term! ...Show more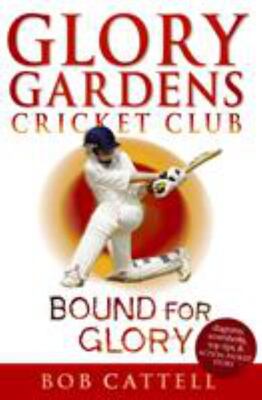 $24.00
NZD
Category: Sport Fiction | Series: Glory Gardens | Reading Level: 8-11
Glory Gardens C.C. are now in the North County Under Thirteen League, and the pressure is really on. Hooker, as captain, worries that the team won't be able to hold it together: arrogant Clive is always picking fights, Ohbert is still as useless as ever, and there are all the usual rows and injuries. Bu t there's also Mack, the new player; the lucky mascot 'Gatting'; plus the whole team's unwavering determination to win against all the odds. ...Show more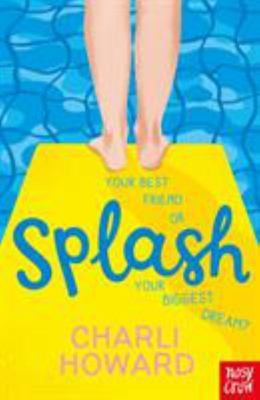 Splash
by Charli Howard
$17.00
NZD
Category: Sport Fiction
Molly is in her final year of primary school, with secret dreams of becoming an Olympic swimmer. Having always lived in the shadow of her manipulative friend, Chloe, Molly finally has the chance to compete in a regional swimming contest and define herself on her own terms. But with the pressure of fitti ng in, and the sudden arrival of her mysterious mum, will she give up on her dreams for a shot at popularity? ...Show more
$13.00
NZD
Category: Sport Fiction | Series: Diary of a ....
Marcus is a Maths whiz who is not good at sport. His dad is a self-help author who thinks Marcus can achieve anything he sets his mind to...with hilarious results. In illustrated diary format, Marcus's gentle, satiric humour and comic drawings will have readers laughing out loud while learning a surpris ing amount about cricket. ...Show more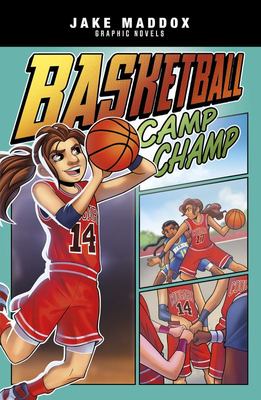 $15.00
NZD
Category: General Graphic Books | Series: Jake Maddox Graphic Novels
After only ever playing pick-up games, Ana Ramirez is excited to attend a basketball summer camp where she'll play on a real team with real teammates. But when the coach says they'll use something called zone defense, the shooting guard feels totally lost and starts to doubt her skills. Can Ana get out of her comfort zone and ask for help? Combining a dramatic sports story with a dynamic full-color comic format, this Jake Maddox Graphic Novel is sure to be a win for any young reader. ...Show more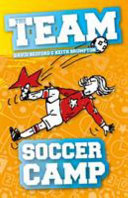 $18.00
NZD
Category: Sport Fiction | Series: The Team
The Team are about to play the Best of the Best at Soccer Camp, but if anyone finds out they've brought a robot instead of a responsible grown-up, they'll be sent home immediately. Luckily, Mark 1, the Football Machine, is in disguiseâe¦
$13.00
NZD
Category: Sport Fiction | Series: Diary of A...
Marcus Atkinson is a basketball boss (not!)—but his dad is convinced that Marcus has magic in his bounce. Marcus's humorous adventures are perfect for newly independent and reluctant readers. Marcus is a math whiz who is not good at sports. His dad is a self-help author who thinks Marcus can achieve an ything he sets his mind to—with hilarious results. In illustrated diary format, Marcus's gentle, satiric humor and comic drawings will have readers laughing out loud while learning a surprising amount about basketball. ...Show more
$20.00
NZD
Category: Sport Fiction | Series: Rugby Spirit
'Ok, lads, you have everything you need to win this game. So go out and do it ,' said the coach. Eoin's not sure if it will be so easy! He's just started a new school ... and a new sport. Everyone at school is mad about rugby, but Eoin hasn't even held a rugby ball before! With new rules to learn, ne w friends to make and new teachers to get a handle on, he really doesn't need to have Richie Duffy, the resident bully, picking him out as his latest target! And just who is this guy, Brian, who looks so out-of-date, but gives great rugby advice? ...Show more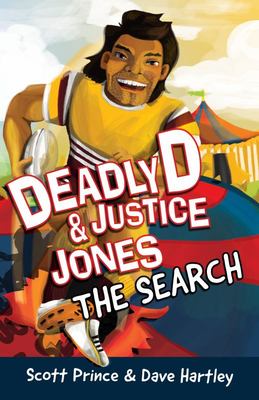 $17.00
NZD
Category: Sport Fiction | Series: Deadly D & Justice Jones
Age range 7-14 This third instalment in the Deadly D series is another page-turning adventure story that sees Dylan and his loyal friend, Justice Jones, desperately trying to keep the secret of Deadly D from being revealed to the world. But is it time for Dylan to fess up to his mother about how he has been using his superhero powers? What will the Brisbane Broncos do if Deadly D doesn't return? And why are Dylan and Justice Jones being pursued by Socks and Jocks, two mysterious clowns who work for the villainous Ringmaster? Join the boys in a fantastic nail-biting orange-van ride as they uncover the dark secrets of the Big Top. ...Show more