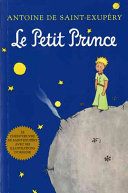 $30.00
NZD
Category: Fiction: Languages | Series: Little Prince
In 2000 Harcourt proudly reissued Antoine de Saint-Exupery's masterpiece, The Little Prince, in a sparkling new format. Newly translated by Pulitzer Prize-winning poet Richard Howard, this timeless classic was embraced by critics and readers across the country for its purity and beauty of expression. An d Saint-Exupery's beloved artwork was restored and remastered to present his work in its original and vibrant colors. Now Harcourt is issuing uniform full-colour foreign language editions. The restored artwork glows like never before. These affordable and beautiful editions are sure to delight an entire new generation of readers, students, children, and adults for whom Saint-Exupery's story will open the door to a new understanding of life. ...Show more
$35.00
NZD
Category: Te Reo Maori Language
Kei hea o putu whutuporo? Where are your rugby boots? Homai te ranu tomato. Pass me the tomato sauce. Kei te pehea te huarere i tenei ra? How is the weather today? Kei hea to mahi kainga? Where is your homework? Kati te whakaporearea i to tuahine! Stop annoying your sister! Maori at Home is the perfect introduction to the Maori language. A highly practical, easy and fun resource for everyday New Zealanders, it covers the basics of life in and around a typical Kiwi household. Whether you're practising sport, getting ready for school, celebrating a birthday, preparing a shopping list or relaxing at the beach, Maori at Home gives you the words and phrases - and confidence - you need. ...Show more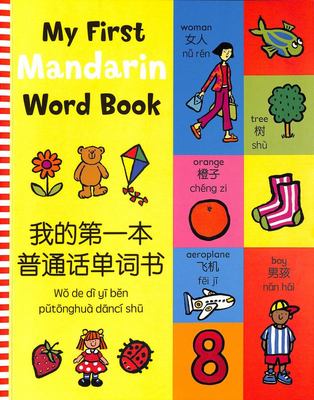 $13.00
NZD
Category: Fiction: Languages
Featuring first words, numbers, colours and shapes, alongside colourful and bold images by Mandy Stanley, My First Mandarin Word Book will help young children to learn basic Mandarin vocabulary. Each word is written in English and Mandarin, with pinyin pronunciation, and a familiar everyday object, enco uraging an immediate association between the word and object. An introduction for parents and teachers suggests strategies for helping children learn most effectively. A complete English-Mandarin word list at the end of the book repeats the words and includes a helpful pronunciation guide and language tips. With a format that encourages adult-child interaction, young children and their parents will find My First Mandarin Word Book to be the ideal 'look and say' picture-word book. ...Show more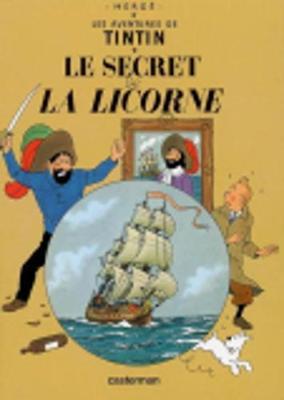 $30.00
NZD
Category: Fiction: Languages
Matilda es una historia de Roald Dahl, el gran autor de literatura infantil.   Matilda es una vida lectora de solo cinco a os. Sensible e inteligente, todos la admiran menos sus mediocres padres, que la consideran una in til. Adem s, tiene poderes extra os y maravillosos... Un d a, Matilda decide lib erarse y empieza a emplearlos contra la abominable y cruel se orita Trunchbull.   M s de 17 millones de ejemplares vendidos en el mundo.   ENGLISH DESCRIPTION   "The Trunchbull" is no match for Matilda   Matilda is a sweet, exceptional young girl, but her parents think she's just a nuisance. She expects school to be different but there she has to face Miss Trunchbull, a kid-hating terror of a headmistress. When Matilda is attacked by the Trunchbull she suddenly discovers she has a remarkable power with which to fight back. It'll take a superhuman genius to give Miss Trunchbull what she deserves and Matilda may be just the one to do it   "Matilda will surely go straight to children's hearts."   --The New York Times Book Review ...Show more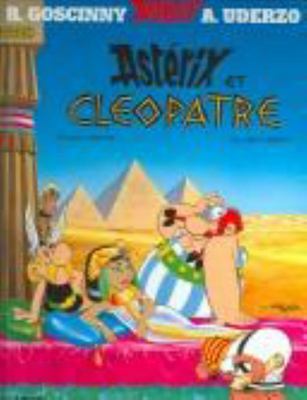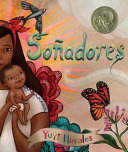 $21.00
NZD
Category: Early Experiences & Issues
This Spanish language edition of Yuyi Morales's Pura Belpr Award winner and New York Times Bestseller Dreamers is now available in paperback   Caldecott Honor artist and six-time Pura Belpr winner Yuyi Morales's gorgeous book Dreamers, and its Spanish language version So adores, are about making a ho me in a new place. Yuyi and her son Kelly's passage was not easy, and Yuyi did not speak any English at the time. But together, they found an unexpected, unbelievable place: the public library. There, book by book, they untangled the language of this strange new land, and learned to make their home within it.So adores is a celebration of what migrants bring with them when they leave their homes. It's a story about family. And it's a story to remind us that we are all dreamers, bringing our own gifts wherever we roam. Beautiful and powerful at any time but given particular urgency as the status of our own Dreamers becomes uncertain, this is a story that is both topical and timeless.The lyrical text is followed by a brief autobiographical essay about Yuyi's own experience, a list of books that inspired her (and still do), and a description of the beautiful images, textures, and mementos she used to create this book. It has been translated by the acclaimed Teresa Mlawer. Dreamers was listed on Kirkus Reviews' Best Books of 2018, School Library Journal's Best Books of 2018, Publisher's Weekly Best Books of 2018 and the Amazon Best Books of 2018. It won a Eureka Nonfiction Children's Book Award Honor, 2018, was a Kirkus Prize finalist, 2018, and was included on the Horn Book Fanfare list 2018.Dreamers has been awarded the 2019 Pura Belpre Award for illustration, The Flora Stieglitz Strauss Award from Bank Street College, and the Tom s Rivera award. This exquisite book is now available in paperback ...Show more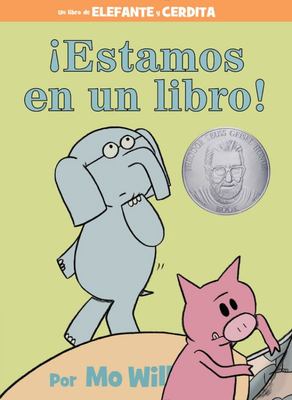 $26.00
NZD
Category: Fiction: Languages | Series: Elephant and Piggie Book
Gerald is careful. Piggie is not.Piggie cannot help smiling. Gerald can.Gerald worries so that Piggie does not have to.   Gerald and Piggie are best friends.In We Are in a Book , Gerald and Piggie discover the joy of being read. But what will happen when the book ends?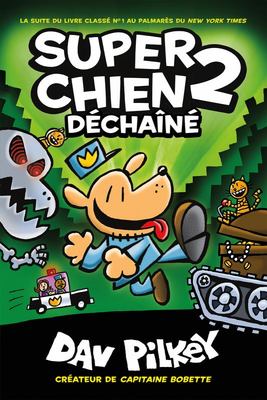 $35.00
NZD
Category: Fiction: Languages
See below for English description. Super Chien est de retour avec encore plus de mordant! Les auteurs de BD Georges et Harold sont un peu plus matures, enfin ils ne font plus de fautes comme dans Capitaine Bobette. Super Chien, détective, a encore une ou deux choses à apprendre. Si seulement le chef lui donnait un os de temps en temps... Pistache le chat est sorti du sac. Sa curiosité criminelle prend la ville d'assaut. Notre superhéros croque criminels canin, mi-humain mi-chien, fera-t-il régner la justice ou Pistache réussira-t-il le crime parfait sans se faire prendre? Cette BD remplie d'action et débordant d'humour plaira aux jeunes lecteurs récalcitrants. Super Chien is back and he's got a bone to pick with the world's fiercest feline felon! Super Chien, the newest hero from the creator of Capitaine Bobette, is still learning a few tricks of the trade. If only the Chief would throw him a bone every once in a while . . . Pistache the cat is out of the bag, and his criminal curiosity is taking the city by storm. Can the canine crime biter unleash justice on this ruffian in time to save the city, or will Pistache get away with the purr-fect crime? Original title: Dog Man #2: Unleashed ...Show more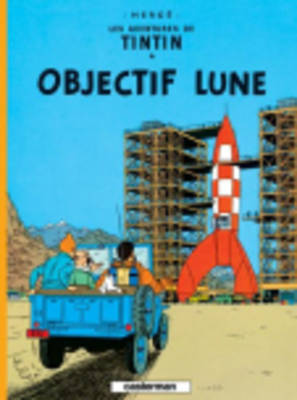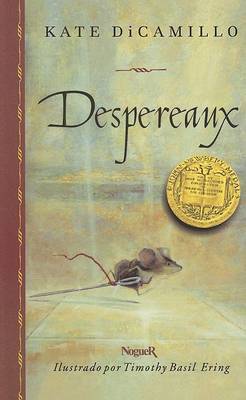 $28.00
NZD
Category: Fiction: Languages
Despereaux is very different from all the other mice in the castle. He is romantic and heroic. He even falls in love with the princess and is banished to the dungeon by his father. This award-winning novel follows the mouse's adventures in his search for love and acceptance.