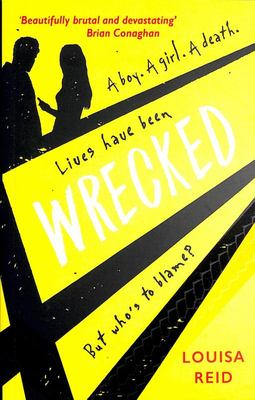 Wrecked
by Louisa Reid
$19.00
NZD
Category: Verse Novels
Joe and Imogen seem like the perfect couple - they've been in a relationship for years and are the envy of their friends at school. But after accidentally becoming involved a tragic fatal accident, they become embroiled in a situation out of their control, and Joe and Imogen's relationship becomes slowl y unravelled until the truth is out there for all to see ... Structured around a dramatic and tense court case, the reader becomes both judge and jury in a stunning and page-turning novel of uncovering secrets and lies - who can be believed? ...Show more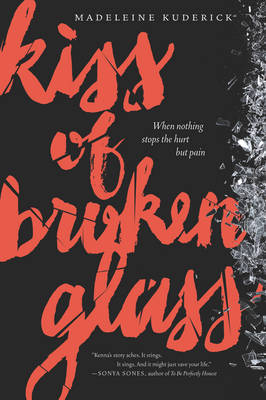 $20.00
NZD
Category: Young Adult Fiction
Madeleine Kuderick's gripping debut is a darkly beautiful and lyrical novel in verse, perfect for fans of Sonya Sones and Laurie Halse Anderson. Kiss of Broken Glass pulses with emotion and lingers long after the last page. In the next seventy-two hours, Kenna may lose everything-her friends, her freedo m, and maybe even herself. One kiss of the blade was all it took to get her sent to the psych ward for seventy-two hours. There she will face her addiction to cutting, though the outcome is far from certain. When fifteen-year-old Kenna is found cutting herself in the school bathroom, she is sent to a facility for mandatory psychiatric watch. There, Kenna meets other kids like her-her roommate, Donya, who's there for her fifth time; the birdlike Skylar; and Jag, a boy cute enough to make her forget her problems ...for a moment. ...Show more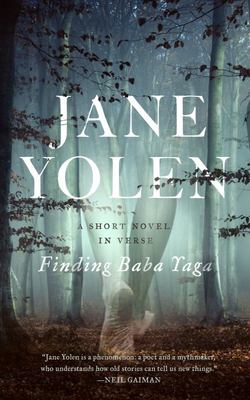 $20.00
NZD
Category: Verse Novels
Finding Baba Yaga is a mythic yet timely novel-in-verse by the beloved and prolific New York Times bestselling author and poet Jane Yolen, "the Hans Christian Andersen of America" (Newsweek). A young woman discovers the power to speak up and take control of her fate--a theme that has never been more ti mely than it is now... You think you know this story. You do not. A harsh, controlling father. A quiescent mother. A house that feels like anything but a home. Natasha gathers the strength to leave, and comes upon a little house in the wood: A house that walks about on chicken feet and is inhabited by a fairy tale witch. In finding Baba Yaga, Natasha finds her voice, her power,herself.... "Jane Yolen is a phenomenon: a poet and a mythmaker, who understands how old stories can tell us new things. We are lucky to have her."--Neil Gaiman ...Show more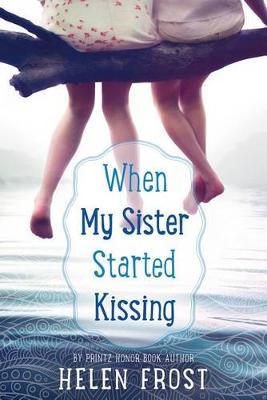 $40.00
NZD
Category: Verse Novels
From Printz Honor author Helen Frost, a middle grade novel in verse about the summer everything changes for two sisters.
Moonrise
by Sarah Crossan
$19.00
NZD
Category: Young Adult Fiction
With little money or support, 17-year-old Joe Moon travels to Texas to help the older brother he barely knows through his last few weeks before being executed for murder. Carnegie Medalist Crossan ("One") pens a poignant novel about one of the most divisive issues of our time.
$21.00
NZD
Category: Middle Fiction
In a country town, in a school just like yours, the kids in Class 6A tell their stories. There's Mick, school captain and sometimes trouble-maker, who wants to make the school a better place, while his younger brother Jacob just wants to fly. There's shy and lonely Laura who hopes to finally fit in with a circle of friends, while Pete struggles to deal with his grandpa's sudden death. Popular Selina obsesses over class comedian Cameron, while Cameron obsesses over Anzac biscuits and Pookie Aleera - whoever that is! For new teacher Ms Arthur, it's another world, but for Mr Korsky, the school groundskeeper, he's seen it all before. ...Show more
$28.00
NZD
Category: Verse Novels
This first collaboration between a prize-winning poet and the former UK Children's Laureate takes a whole classful of children, plus the class hamster, and draws deft portraits of them all: the pushy, the shy, the dreamy, the daring, the ordinary, the one who wants to be best friends, the one who runs i n his wheelchair, the cool kid, the tough kid - and lots more, including the teacher and the classroom assistant. This is a stimulating, perceptive and highly entertaining set of poems from one of the UK's top children's poets. With a poem on each spread, there is lots of room for Chris Riddell's wonderful illustrations, showing portraits of each child plus an illustration of every poem - and the hamster runs through the book, to be found on every page. ...Show more
Sold
by Patricia McCormick
$23.00
NZD
Category: Young Adult Fiction
Lakshmi is a thirteen-year-old girl who lives with her family in a small hut on a mountain in Nepal. Though she is desperately poor, her life is full of simple pleasures, like playing hopscotch with her best friend from school and having her mother brush her hair by the light of an oil lamp. But when th e harsh Himalayan monsoons wash away all that remains of the family's crops, Lakshmi's stepfather says she must leave home and take a job to support her family. He introduces her to a glamorous stranger who tells her she will find her a job as a maid in the city. Glad to be able to help, Lakshmi journeys to India and arrives at "Happiness House" full of hope.  But she soon learns the unthinkable truth: she has been sold into prostitution.An old woman named Mumtaz rules the brothel with cruelty and cunning.  She tells Lakshmi that she is trapped there until she can pay off her family's debt-then cheats Lakshmi of her meager earnings so that she can never leave.Lakshmi's life becomes a nightmare from which she cannot escape.  Still, she lives by her mother's words-Simply to endure is to triumph-and gradually, she forms friendships with the other girls that enable her to survive in this terrifying new world.  Then the day comes when she must make a decision-will she risk everything for a chance to reclaim her life? Written in spare and evocative vignettes, this powerful novel renders a world that is as unimaginable as it is real, and a girl who not only survives but triumphs. ...Show more
$24.00
NZD
Category: Verse Novels
Lottie collects dead creatures and lovingly cares for them, hoping to preserve them, to save them from disintegration. Her father understands - Lottie has a scientific mind, he thinks. Her aunt wants it to stop, and she goes to cruel lengths to make sure it does. And her mother? Lottie's mother died lon g ago. And Lottie is searching for a way to be close to her. The Art of Taxidermy is a heartbreaking verse novel exploring love and death, grief and beauty, and the ways we try to make sense of it all. ...Show more
$22.00
NZD
Category: Verse Novels
With a bolt of lightning on my kicks . . .The court is SIZZLING. My sweat is DRIZZLING. Stop all that quivering. Cuz tonight I'm delivering? 12-year-old Josh and his twin Jordan have basketball in their blood. They're kings of the court, star players for their school team. Their father used to be a c hampion player and they each want nothing more than to follow in his footsteps. Both on and off the court, there is conflict and hardship which will test Josh's bond with his brother. In this heartfelt novel in verse, the boys find that life doesn't come with a play-book and it's not all about winning. ...Show more
Booked
by Kwame Alexander
$22.00
NZD
Category: Verse Novels
Like lightning/you strike/fast and free/legs zoom/down field/eyes fixed/on the checkered ball/on the goal/ten yards to go/can't nobody stop you/can't nobody cop you... Twelve-year-old Nick is a football-mad boy who absolutely hates books. In this follow-up to the Newbery-winning novel The Crossover, fo otball, family, love, and friendship take centre stage as Nick tries to figure out how to navigate his parents' break-up, stand up to bullies, and impress the girl of his dreams. These challenges - which seem even harder than scoring a tie-breaking, game-winning goal - change his life, as well as his best friend's. This energetic novel-in-verse by the poet Kwame Alexander captures all the thrills and setbacks, the action and emotion of a World Cup match. ...Show more
We Come Apart
by Sarah Crossan; Brian Conaghan
$17.00
NZD
Category: Young Adult Fiction
YA rising stars Sarah Crossan and Brian Conaghan join forces to break readers' hearts in this contemporary story of star-cross'd lovers. Jess would never have looked twice at Nicu if her friends hadn't left her in the lurch. Nicu is all big eyes and ill-fitting clothes, eager as a puppy, even when they' re picking up litter in the park for community service. He's so not her type. Appearances matter to Jess. She's got a lot to hide. Nicu thinks Jess is beautiful. His dad brought Nicu and his mum here for a better life, but now all they talk about is going back home to find Nicu a wife. The last thing Nicu wants is to get married. He wants to get educated, do better, stay here in England. But his dad's fists are the most powerful force in Nicu's life, and in the end, he'll have to do what his dad wants. As Nicu and Jess get closer, their secrets come to the surface like bruises. The only safe place they have is with each other. But they can't be together, forever, and stay safe can they? An extraordinary, high-impact, high-emotion collaboration between two Carnegie honoured rising stars of YA. Perfect for fans of Patrick Ness, Malorie Blackman, Rainbow Rowell and John Green. Sarah Crossan received the 2016 CILIP Carnegie Medal for her astonishing novel One, which also won the YA Book Prize,CBI Book of the Year Award and the CliPPA Poetry Award. Brian Conaghan's powerful debut, When Mr Dog Bites, was shortlisted for the CILIP Carnegie Medal, Peters Book of the Year and CBI Book of the Year Award. ...Show more