$35.00
NZD
Category: Junior CDs | Series: Faraway Tree
Joe, Beth and Frannie have a visit from Connie, who just cannot believe in the Faraway Tree and the magical people who live there - Moon-Face, Silky the Fairy and the Saucepan Man. Together the children climb the tree and meet the magical friends, and visit the mysterious Land of Secrets, the Land of Gi ants, the Land of Tea Parties and the Land of Enchantments. After a few marvellous adventures, Connie is enthralled by the Faraway Tree and the folk who inhabit it. ...Show more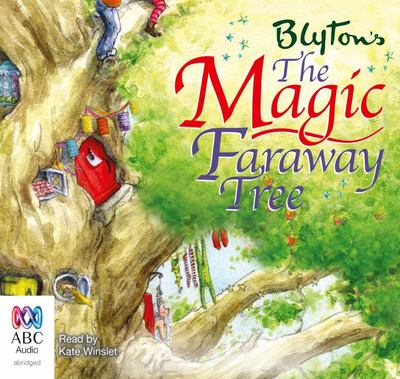 $35.00
NZD
Category: Junior CDs | Series: Faraway Tree
In the middle of the Enchanted Wood you can hear the trees whispering "Wisha-Wisha" and amongst the thick forest is the most enchanted tree in the world - the magic Faraway Tree. Here, fairy folk live on every branch. Meet Moon-Face, Silky the Fairy and Saucepan Man, and visit the different lands at the top of the Faraway Tree - including the Land of Spells, the crazy Land of Topsy-Turvy and and Land of Do-As-You-Please where the children ride in a runaway train! Enid Blyton has created a magical journey for children with The Magic Faraway Tree. ...Show more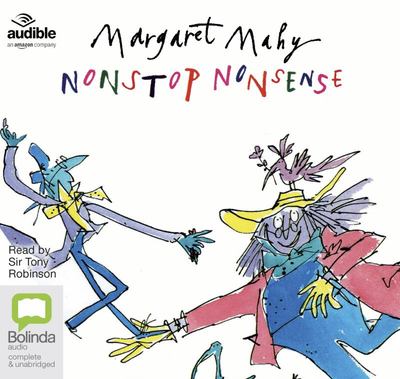 $30.00
NZD
Category: Junior CDs
A wonderfully witty and splendidly silly collection of stories and rhyming nonsense from all-star author Margaret Mahy. This delightfully silly collection of original verse and prose is certain to sharpen the wit and produce grins. While listening to these outrageous stories read by Tony Robinson you w ill meet a host of unforgettable characters – like the cat who 'gets poetry in his blood' by swallowing a poet-mouse, the Flingamango (the man from the land of Fandango), a small ghost who lives in a book, a word-wizard who wreaks havoc on the Delmonico Family and the girl who starts a craze for hanging upside down. They all make merry sense in a nonsense world where most things are slightly (and gleefully) askew. ...Show more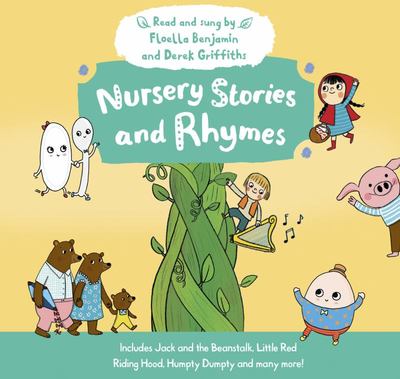 $26.00
NZD
Category: Junior CDs
Climb up the beanstalk with Jack, march with the Duke of York and visit the bears with Goldilocks in Nursery Stories and Rhymes! These popular tales and rhymes read and sung by well-known children's TV presenters Floella Benjamin and Derek Griffiths, with added sound effects and music, will keep childre n listening again and again, at home or in the car.Stories and Rhymes:Jack and the BeanstalkLittle Red Riding HoodGoldilocks and the Three BearsThe Three Little PigsThe Ugly DucklingChicken LickenRumpelstiltskinThe Magic Porridge PotThe Enormous TurnipThe Grand Old Duke of YorkMary Had a Little LambLittle Miss MuffetHickory Dickory DockMary, Mary Quite ContraryHumpty DumptyOne, Two, Buckle My ShoeHey Diddle DiddleJack & JillPolly Put the Kettle On ...Show more
$14.00
NZD
Category: Junior CDs
The classic tale of Jack and the Beanstalk humorously revisited. Part of Young Reading Series 1 for children just starting to read alone.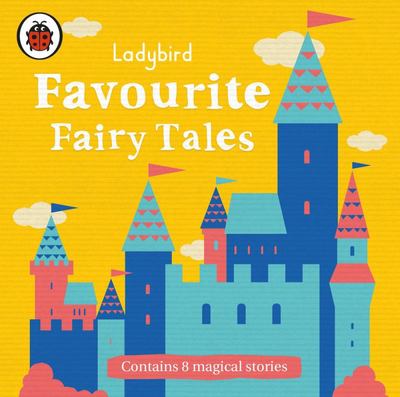 $22.00
NZD
Category: Junior CDs
A beautiful new audio collection of classic fairy tales. This gorgeous Ladybird treasury of eight classic, traditional tales is guaranteed to delight and entertain young children. Each favourite fairy tale or story has been sensitively retold for modern readers. The stories included are: Cinderella, S leeping Beauty, Goldilocks and the Three Bears, Little Red Riding Hood, Hansel and Gretel, The Magic Porridge Pot, Little Red Hen and The Ugly Duckling. ...Show more

$25.00
NZD
Category: Junior CDs
The Paw Thing - Oh yuck. The mice were running up my trousers. They wriggled under my shirt. They were even inside my underpants. Mice, madness and mayhem. Strikes Again - Major Mac pointed straight at me.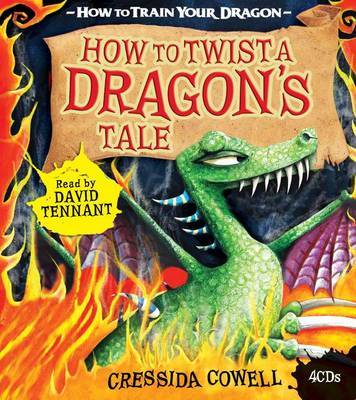 $35.00
NZD
Category: Junior CDs | Series: How to Train Your Dragon
Someone has stolen the Fire Egg. Now the Volcano on Volcano Island is active and the tremors are hatching the eggs of the Exterminator dragons! Can Hiccup return the Fire Egg to the Volcano, stop the Volcano from erupting, AND save the Tribes from being wiped out by the terrible sword-claws of the Exter minators? ...Show more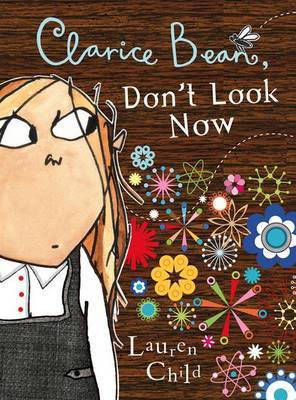 $30.00
NZD
Category: Junior CDs | Series: Clarice Bean
A brilliant audio edition of the bestselling Clarice Bean, Don't Look Now. Wonderfully brought to life by actress, Claire Skinner, this is a must for all Clarice Bean fans!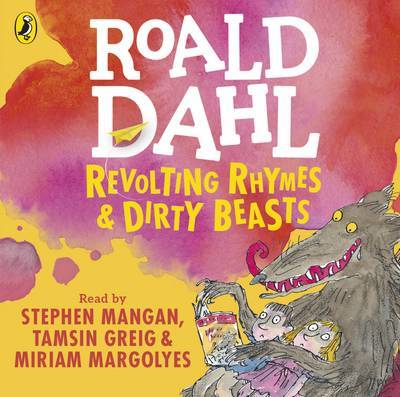 $35.00
NZD
Category: Junior CDs | Series: Roald Dahl Audio CD
Puffin Audiobooks presents two volumes of beastly poetry by Roald Dahl, complete and unabridged and raucously read by Miriam Margolyes, Stephen Mangan, and Tamsin Greig. The audiobook contains original music. In Revolting Rhymes, you can think again if you thought you knew the stories of some of the mos t popular fairy tales. Here are six of the best known retold, with more than a twist or two, by the master of the comic and the blood-curdling. In Dirty Beasts we meet a ghastly menagerie of wonderfully comic animals that can only have been invented by Roald Dahl. There is the toad that jumps to France - at his own peril; the pig who ponders the meaning of life; the anteater who gets the wrong end of the stick; and many more. Snigger, titter and laugh at their antics in this collection of irreverent and absurdly comic verse! Listen to other Roald Dahl audio books read by some very famous voices, including Kate Winslet, David Walliams and Steven Fry - and there are added squelchy sound effects from Pinewood Studios! You can look out for new Roald Dahl apps in the App store and Google Play- including the disgusting Twit or Miss! inspired by the revolting Twits. ...Show more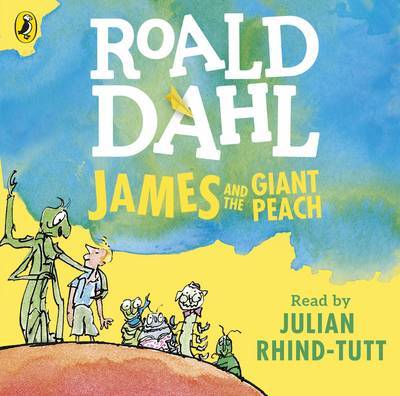 $40.00
NZD
Category: Junior CDs | Series: Roald Dahl Audio CD
Puffin Audiobooks presents a brand new recording of Roald Dahl's James and the Giant Peach, to be read by Green Wing actor Julian Rhind-Tutt. The audiobooks features original music and '3D' sound design by Pinewood film studios.James Henry Trotter's parents have been eaten by a rhinoceros, so now he liv es with his two repulsive aunts.One hot day something peculiar happens and an enormous peach grows in their garden. Soon James and the Giant Peach are rolling away from his horrible aunts, towards a most marvellous and wonderful place ...Listen to JAMES AND THE GIANT PEACH and other Roald Dahl audiobooks read by some very famous voices, including Kate Winslet, David Walliams and Steven Fry - plus there are added squelchy soundeffects from Pinewood Studios! Look out for new Roald Dahl apps in the App store and Google Play- including the disgusting TWIT OR MISS! inspired by the revolting Twits. ...Show more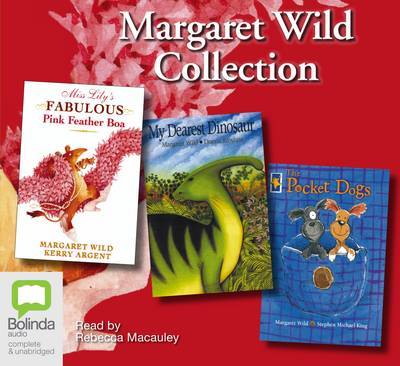 $22.00
NZD
Category: Junior CDs
LIBRARY EDITION: The Pocket Dogs / Miss Lilys Fabulous Pink Feather Boa / My Dearest Dinosaur. A wonderful collection of popular and award-winning stories from bestselling author Margaret Wild. Miss Lilys Fabulous Pink Feather Boa: Miss Lilys fabulous pink feather boa is the most wonderful thing the Las t Potoroo has ever seen. When Miss Lily dances the tango, the Last Potoroo cant take her eyes off it. And when she wraps it around herself, she feels, for the first time in her life, that she can do Anything and everything! Something so fabulous just has to be magic ... ...Show more