$18.00
NZD
Category: NZ Junior Fiction
When fumble-handed cook Mina Cucina drops the spaghetti pot, a new animal is born. As the Spaghetti Giraffe soon learns, he is not the only kitchen animal formed from Mina Cucinas culinary disasters. The Spaghetti Giraffe tells the delightful story of the Spaghetti Giraffe and his quirky friends in the ir quest to help Mina Cucina enter the Great Bonbon Confectionation - the biggest baking competition the valley's ever seen. All she needs is a cake. A cake that doesn't erupt, take flight or explode. The Spaghetti Giraffe is the first book in a planned trilogy. ...Show more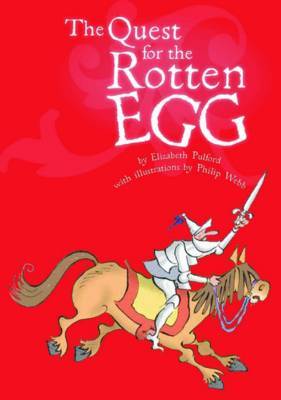 $15.00
NZD
Category: NZ Junior Fiction | Reading Level: very good
Under the instructions of Morris the Magician, Sir Omelet and his trusty squire Peabody (and not-so-noble steed Noodle) must go in search for the egg of the Rotten bird if they are to have any hope of getting the kidnapped Lady Eggwena back.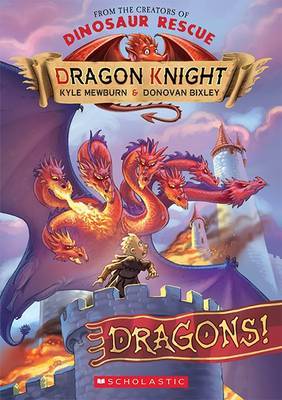 $13.00
NZD
Category: NZ Junior Fiction | Series: Dragon Knight
Young shape-shifting dragon Merek is following his dream to become a knight but seems to have found an enemy in Lord Crumbles son Percy, also training to become a knight. Trying desperately to keep his dragon identity a secret, Merek finds himself locked up in a rat-infested dungeon, where his shape-shi fting skill proves invaluable. But bettering young Percy may be his undoing ... ? Fans of Kyle Mewburn and Donovan Bixleys popular series Dinosaur Rescue, will easily transition from dinosaurs to dragons in this new series ? Illustrated throughout, Dragon Knight offers the perfect combination of text and pictures that young readers enjoy ? Bixleys hilarious illustrations perfectly complement Mewburns humorous text ? Utilises the trademark Mewburn/Bixley funny information panels that kids adore. ...Show more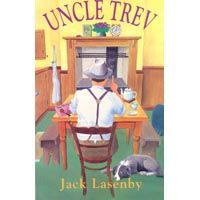 $16.00
NZD
Category: NZ Junior Fiction | Series: Uncle Trev
Prize-winning author Jack Lasenby has been a deer culler, possum trapper, teacher, editor, and a writer for adults, children and literate dogs. His classic Uncle Trev stories, among the country's funniest, are perennial favourites for readers of all ages.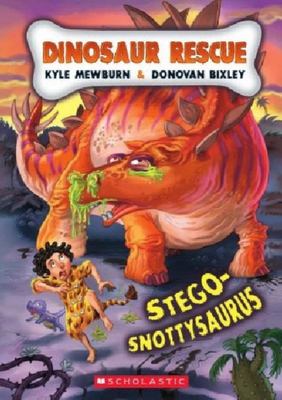 $13.00
NZD
Category: NZ Junior Fiction | Series: Dinosaur Rescue
A terrible flu is sweeping through Arg''s valley, causing all sorts of snotty problems for Arg and his tribe. But there's soon a much bigger problem to deal with, when Arg discovers people flu can be deadly to dinosaurs. If it reaches the secret valley, the dinosaurs are doomed! Saving the dinosaurs fro m people flu will send Arg and Skeet off on their snottiest adventure yet. ...Show more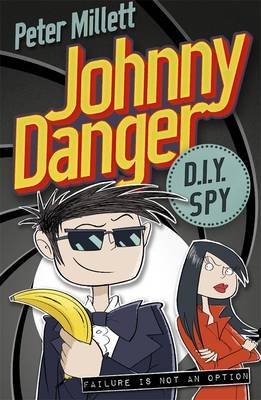 $18.00
NZD
Category: NZ Junior Fiction | Series: Johnny Danger
A hilarious, action-packed tale featuring a pair of evil number twos, a madman, exploding bogey bombs, discount ninjas and a man-eating piranha called Bob. Johnny Danger has always dreamed of being a spy. He's even created a fake web page posing as secret agent Johnny Danger - complete with crazy gadget s and awesome assignments. M16 are on the lookout for a new recruit, and they think Johnny is the real deal. So begin the adventures of Johnny danger DIY Spy - and his hothead sidekick Penelope Pounds - as he finds himself on a mission to save the world, capture a villain, and stay one step ahead of everyone. Because if people find out Johnny danger is just a school boy pretending to be a spy, it could mean the end of his dreams. And the end of Johnny ... ...Show more
$14.00
NZD
Category: NZ Junior Fiction | Series: Walker Stories | Reading Level: 5-7
Join Mr Tripp and Room Five for three great stories about an escaped rat, a surprise birthday party and an itchy insect invasion.  Room Five's teacher, Mr Tripp, is good at telling jokes, loves riddles and is great at using his nose.  When a student's pet rat escapes from its cage, it's up to Mr Tripp to be brave, and to smell it out! These fun and engaging stories will have early readers eagerly turning the page for more adventures. ...Show more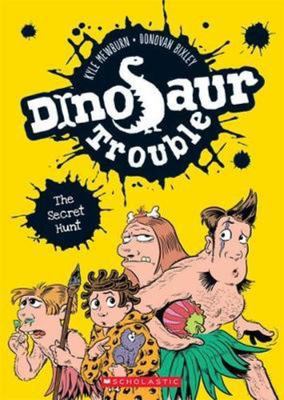 $10.00
NZD
Category: NZ Junior Fiction | Series: Dinosaur Trouble
Sometimes a big brain means big trouble! Arg and Shlok are playing hide and seek. But eeuw, squish, squelch! They get into a sticky mess when they stumble on a secret hunting party and a mystery game!
$15.00
NZD
Category: NZ Junior Fiction | Series: Miniwings
Sshh... NOT for parents! You can keep a SECRET, right? Clara and I have a herd of tiny, talking, glitter-twinkly, flying horses-and they're REAL! It's true. Those naughty Miniwings get us into so much TROUBLE. Who would have thought Book Week could end up such a magical MESS!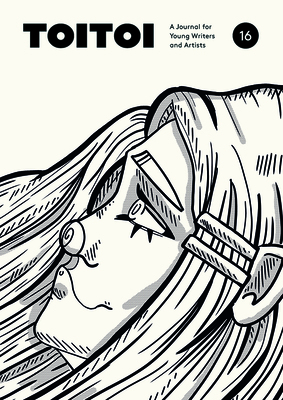 $23.00
NZD
Category: NZ Junior Fiction | Series: Toitoi
Toitoi is a quarterly journal of writing and art by New Zealand children, ages 5-13. With over 100 pages of original stories, poetry and artwork, Toitoi gives our young writers and artists a real purpose and a wide audience. Toitoi can be read at home or at school and is a valuable classroom resource. ...Show more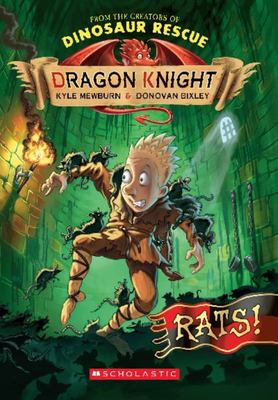 $13.00
NZD
Category: NZ Junior Fiction | Series: Dragon Knight
Young shape-shifting dragon Merek is following his dream to become a knight - but seems to have found an enemy in Lord Crumble's son Percy, also training to become a knight. Trying desperately to keep his dragon identity a secret, Merek finds himself locked up in a rat-infested dungeon, where his shapes hifting skill proves invaluable. But bettering young Percy may be his undoing... ...Show more
$18.00
NZD
Category: NZ Junior Fiction | Series: Buttons McGinty
Comedian Rhys Darby delivers more words AND more pictures in his second hilarious book for kids! Buttons McGinty is back and this time he's travelling through space and time...in search of his parents (missing, presumed missing). Join Buttons and his friends as they enter a universe unlike any youve s een before. Once again, Buttons is using Morse code to help solve the mystery of his missing parents. A laugh-out-loud mystery-comedy series that will blow your mind and bring on an attack of the bellyaching funnies! ...Show more