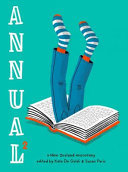 Annual 2
by Kate De Goldi; Susan Paris
$40.00
NZD
Category: Gift Books
Annual 2 contains all-new material for 9- to- 13-year-olds. The result is a highly original, contemporary take on the much-loved annuals of the past - all in one beautiful package. Alongside familiar names publishing for children - Gavin Mouldey, Sarah Johnson, Ben Galbraith, Barry Faville, Giselle Cla rkson, and Gregory O'Brien - you'll find the unexpected, including a new song by Bic Runga, a small-town mystery by Paul Thomas, and a classic New Zealand comic illustrated by new talent Henry Christian Slane. Smart and packed with content, a book for the whole family. ...Show more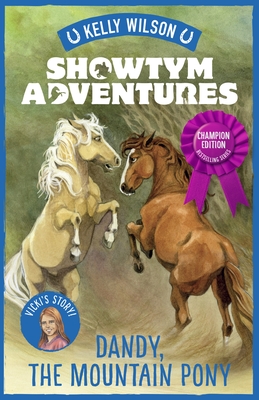 $8.00
NZD
Category: NZ Junior Fiction
In the first Showtym Adventure, Vicki must train her own wild pony in order to continue her dream of riding. When nine-year-old Vicki Wilson's beloved lease pony is sold, she is heartbroken. Her family doesn't have much money, and she is desperate to have a pony of her own so she can keep riding. Then Vicki has the chance she has been waiting for, to tame and train her own wild pony! How will she earn the trust of her beautiful new chestnut? And will Dandy ever be quiet enough for her to ride at Pony Club or compete at Ribbon Days? This story is inspired by the Wilson Sisters' early years, where Vicki, Kelly and Amanda Wilson first encounter horses in the wild and learn what it takes to make them champions. ...Show more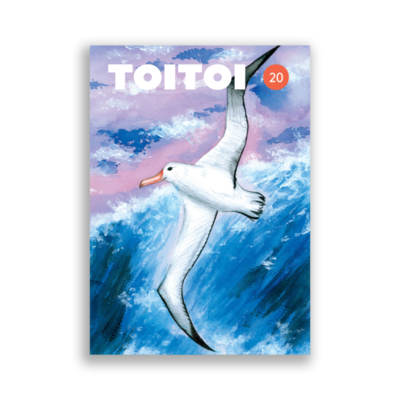 $23.00
NZD
Category: NZ Middle Fiction
Toitoi is a quarterly journal of writing and art by New Zealand children, ages 5-13. With over 100 pages of original stories, poetry and artwork, Toitoi gives our young writers and artists a real purpose and a wide audience. Toitoi can be read at home or at school and is a valuable classroom resource. Toitoi celebrates the creative spirit of young New Zealanders. We believe that their work has purpose and deserves a wide audience. We publish material with an original and authentic voice that other young people can connect to and be inspired by and that reflects the cultures and experiences of life in New Zealand. Our philosophy is to treat young writers and artists with respect, handle their work with care and produce a beautifully designed journal of high quality that reflects how much we value and admire them. ...Show more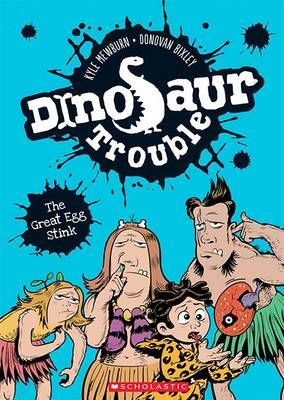 $10.00
NZD
Category: NZ Junior Fiction | Series: Dinosaur Trouble
Sometimes a big brain means big trouble! There is a surprise inside Arg's dinosaur egg. His food is too cute to eat. But saving his new friend gets mega-messy! Step back in time to meet Arg and Krrk-Krrk. It's where the trouble begins!
$17.00
NZD
Category: NZ Junior Fiction | Series: Showtym Adventures
In the seventh Showtym Adventure, it's a race against time for Vicki to find and train a brand new pony for the show season. Should she go for experience, or for potential? When Vicki's multi-champion pony is injured, she is devastated. It's the beginning of the show season and the 14-year-old must find a replacement quickly - but no pony comes close to the one she has lost. Then Vicki sees beautiful and inexperienced Jackamo. She senses he has star quality, and chooses him over proven ponies with years of show-ring success. With so little time, will she be able to transform Jackamo into a winner? Or has she risked everything on the wrong pony? In a turn of events they didn't see coming, Vicki, Kelly and Amanda face heartbreak and difficult decisions about the future in this story inspired by the Wilson Sisters' early years. ...Show more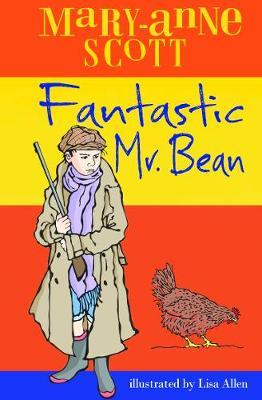 $20.00
NZD
Category: NZ Junior Fiction
The school is putting on Fantastic Mr Fox by Roald Dahl, to celebrate his 100th birthday. But school plays are notoriously full of surprises!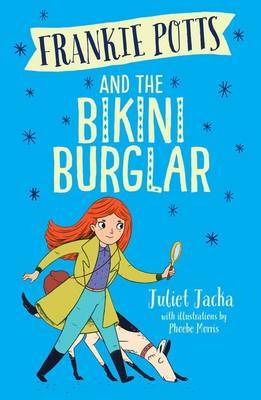 $12.00
NZD
Category: NZ Junior Fiction | Series: Frankie Potts
Book 2 in Juliet Jacka's addictive new Frankie Potts series for readers ages 7 - 10. Meet Frankie Potts, the village of Tring's number one girl detective. She has flaming red hair, a questioning mind and a very clever dog named Sparkplug. And she is REALLY good at solving mysteries. Frankie is on the lo okout for a human detective sidekick to share her caseload. Finding the right person isn't as easy as you'd think, and she's never had more to juggle. Right now she's having to contend with a new boy from Borneo, whose tales are taller and wilder than his wild black hair; the meanest school office lady in Tring; archenemy Ralph Peter-McGee's equally brutish ginger tomcat; and helping her Grandma M train a troupe of greyhounds. Meanwhile, Tring is on high alert - a burglar is on the loose. Random pink items, most notably a bikini belonging to Frankie's teacher, are disappearing from houses all over the village. An exhibition of bejewelled items is just about to open, with a pink, diamond-encrusted bikini as its showpiece. The temptation will be too great for any self-respecting burglar to stay away. And self-respecting solver of mysteries Frankie is determined to catch the burglar in the act ...but in her efforts to tidy up her mystery list single-handed, is Frankie ignoring some very important clues? ...Show more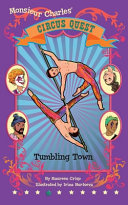 $12.00
NZD
Category: NZ Junior Fiction | Series: Circus Quest
Tumbles, trips, and falls. The circus games are here. Kestrel and Skye face their biggest challenge when Circus Charles bumps into The Rainbow Revels. May the best circus win. Join Kestrel and Skye on a circus tour filled with codes, villains and danger. The Circus Quest Series follows a traveling circu s on tour as they hunt down and solve clues to become Circus Challenge Champions. With codes, circus stunts and slapstick humour these books are sure to delight beginning independent readers. The Circus Quest, a ten book series, follows a traveling circus as they hunt for and solve clues to the Circonvention, a five yearly gathering of the best circus' in the world. Each book contains clues, codes and a classic slapstick circus gag and features black and white illustrations throughout. ...Show more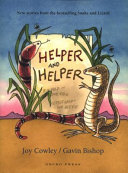 $23.00
NZD
Category: NZ Junior Fiction | Series: Snake and Lizard | Reading Level: near fine
Another powerful addition to the popular Snake and Lizard stories. These two characters continue to entertain as they tackle serious life issues such as 'What is help?' 'Where do you draw the line?' and 'What does being a good friend mean?' The wisdom contained in the stories is nicely balanced with wry humour. The characters are brilliant and Gavin Bishop's illustrations are appealing and expressive throughout. ...Show more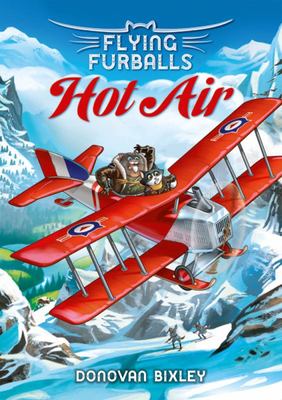 $15.00
NZD
Category: NZ Junior Fiction | Series: Flying Furballs | Reading Level: Children's - Grade 2-3, Age 7-8
Our hero is Claude D'Bonair, a young pilot in the Cat Air Corp, keen to prove his worth to the older pilots and live up to the memory of his father. Will cats and dogs ever live in harmony again? And will Claude survive with his nine lives intact? In book two, Hot Air, Claude D'Bonair and his friend Syd are following a lead that takes them into the heart of the Swiss Alps. Can they stop Europe from going to the DOGZ? ...Show more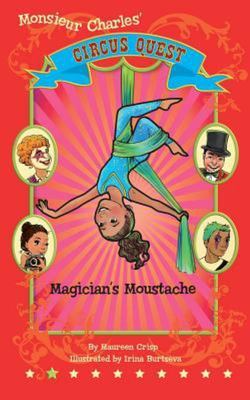 $0.00
NZD
Category: NZ Junior Fiction
The Circus Quest Series follows a traveling circus on tour as they hunt down and solve clues to become Circus Challenge Champions. With codes, circus stunts and slapstick humour these books are sure to delight beginning independent readers. Book Two: Magician's Moustache Skye discovers that hanging up side down isn't always magic. With a guide rope on the Big Top snapped, the first show of the new tour is off to a bad start. The next clue is hidden in a clock. Unfortunately the town of Papenton is filled with clocks. Join Kestrel and Skye on a circus tour filled with codes, villains and danger! ...Show more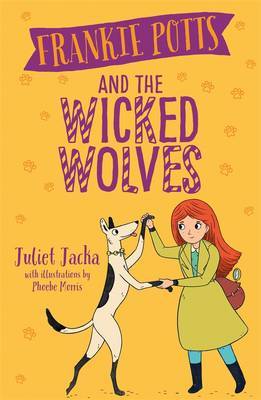 $12.00
NZD
Category: NZ Junior Fiction | Series: Frankie Potts
Meet Frankie Potts, the village of Tring's number one girl detective. She has flaming red hair, a questioning mind and a very clever dog named Sparkplug. And she is REALLY good at solving mysteries. A band of dancers with bells and blue painted faces have come to Tring, and Frankie can smell a mystery. Who are these Wicked Wolves? How come Grandma M knows them, and wants to pick a fight with them? Meanwhile, Tinkerbell and Sparkplug's seven adorable puppies are causing chaos at Frankie's house. Grandma M is planning to give away four of them, and Frankie and Mac must make sure that they go to good homes. Ralph Peter-McGee, Frankie's arch-enemy, seems to have his eye on her favourite pup Kettle Thomson. Can Frankie stop Kettle going to the wrong home? And why are those Wicked Wolves sniffing around the puppies? The Inaugural Tring Talent Contest is rapidly approaching, and Frankie has some serious detecting to do. But maybe not all the clues are quite as they seem ... (Book 4 in Juliet Jacka's addictive new Frankie Potts series for readers ages 7-10) ...Show more