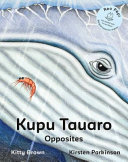 $18.00
NZD
Category: NZ Board & Cloth Books | Series: Reo Pepi
Beautiful bilingual board book introducing the concept of opposites in both Te Reo Maori and English.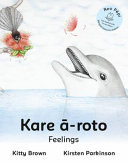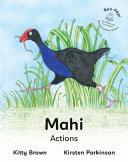 $18.00
NZD
Category: NZ Board & Cloth Books
Greywacke Jones was hunting a bee. But where was Hairy Maclary? Hairy Maclary is playing hide and seek. Can you find him? In this lift-the-flap board book the loveable and mischievous Hairy Maclary is hiding from the neighbourhood cats. But then he comes nose to nose with Scarface Claw, the toughest tom in town. This interactive board book is perfect for young Hairy Maclary fans. With easy to lift flaps and bouncy rhythm, it will keep young hands occupied and young minds engaged. ...Show more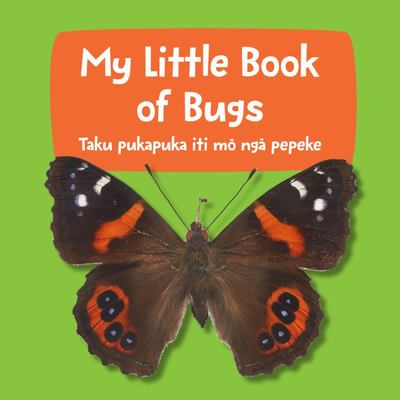 $20.00
NZD
Category: NZ Board & Cloth Books
A beautiful board book for New Zealand babies and their Whanau, featuring amazing photos of bugs in the Te Papa collection. In both English and te reo Maori, it is a perfect gift for any baby and will be well treasured.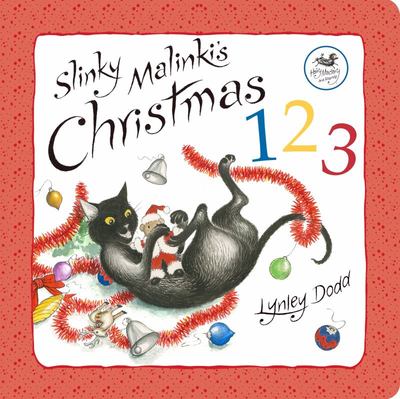 $20.00
NZD
Category: NZ Board & Cloth Books
Slinky Malinki has stolen the Christmas tree decorations! Let's find them and learn the numbers from 1 to 10. Oh, that cheeky cat Slinky Malinki has got up to his usual tricks and meddled with the Christmas tree decorations. Can you find and count them all from 1 to 10? With a durable hardback case and thick board pages, the bright and delightful pictures of Lynley Dodd's famous cat Slinky Malinki, and his stolen goods, will make learning to count from 1-10 a repeated pleasure for adult and child. This festive board book is sure to raise giggles with grownup readers - especially those who have had their own Christmas trees climbed and dismantled by a pesky but beloved cat - and it's the perfect present for every young number learner. Read all the Hairy Maclary and Friends books by Lynley Dodd!  ...Show more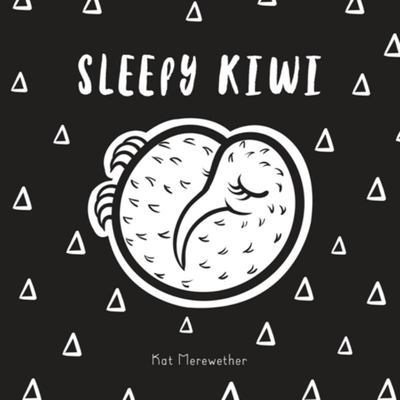 $20.00
NZD
Category: NZ Board & Cloth Books
Science shows that baby's eyes are drawn to strong contrasting colours. This black and white book with solid, friendly graphics is designed especially for newborns and infants. Kiwi are a very special and rare nocturnal bird, native to New Zealand. The perfect character to juxtapose the erratic sleep pa tterns of a newborn baby. * From #1 Best Selling New Zealand author and illustrator of the Kuwi the Kiwi series of books. * A newborn baby sees only in black and white and shades of grey. Nerve cells in their retina and brain that control vision are not fully developed. the simple graphics and solid black and white are ideal for this stage of development. * Encourages the practice of reading to your child from birth. The book is a large, thick board book, matte laminated for a soft, cleanable finish. Created entirely in a black and white modern illustration style. ...Show more
$16.00
NZD
Category: NZ Board & Cloth Books | Series: Hairy Maclary Board
Zachary Quack is a small but very determined duckling and he sets out to make friends with Hairy Maclary - whether he wants it or not.
$26.00
NZD
Category: NZ Board & Cloth Books
Babies will love playing with the crinkly pages in this adorable cloth book and cuddling up to the much-loved characters from the bestselling Hairy Maclary and Friends series by Lynley Dodd. Presented in a beautiful gift box and with silky-textured fabric and two crinkly internal leaves, this the ideal introduction to Hairy Maclary for a newborn. www.hairymaclary.com ...Show more

$23.00
NZD
Category: NZ Board & Cloth Books
This first book of feelings introduces five basic emotions and helps young children to identify and label each emotion by observing facial expressions, body language, and how it may sound. This sturdy, colourful lift-the-flap book has been designed especially as a first exploration of feelings for todd lers and their grown-ups. Features a simple story format, which helps children to identify and name primary feelings, and to recognise the feelings happening inside themselves. Includes a flap on each spread, which creates a playful element, prompting learning and interaction. Supports further conversations between child and grown-up by using prompt questions throughout. Ages 3+ ...Show more
$17.00
NZD
Category: NZ Board & Cloth Books
Everyone knows the song. But now the bus is going round and round all over beautiful New Zealand. The driver of this colourful bus is a kiwi, and you just might know the passengers - kea, Fiordland crested penguin, tuatara, striped marlin, morepork, takahe, All Black lamb, sheep dog, ski bunny, and many more. Come along for the sightseeing ride, and sing along. Look for the little fantail in each scene. Includes a sheet of stickers, and music for the tune on the last page. ...Show more
$20.00
NZD
Category: NZ Board & Cloth Books
A shaped board book about Lynley Dodd's most delightful canine character that's perfectly pitched for babies and toddlers. Hairy Maclary is a rascally dog,he's a playful dogand a hungry dog. Wherever Hairy Maclary goes, trouble is never far away! Find out all about the raggedy rascal in this delightfu l introduction to the bestselling Hairy Maclary and Friends. TM series by Lynley Dodd. ...Show more