$26.00
NZD
Category: Book & Toy Sets
Join the hunt to find lovable puppy, Spot, in Eric Hill's first ever lift-the-flap tale. Lift each flap to find all sorts of funny animal surprises, before discovering where cheeky Spot has been hiding. This is the perfect first book for toddlers - the playful text is a wonderful spur to read and respon d together, and the hide-and-seek flaps encourage curiosity and interactivity. This set includes a board book edition of the bestselling original story, together with a cuddly Spot soft toy - the perfect present for little ones.   ...Show more
$20.00
NZD
Category: Book & Toy Sets | Series: Thelma The Unicorn
Thelma dreams of being a glamorous unicorn. Then in a rare glitter-filled moment of fate, Thelma's wish comes true. She rises to instant international stardom, but at an unexpected cost. From an award-winning author comes this joyful book about learning to love oneself. Full colour.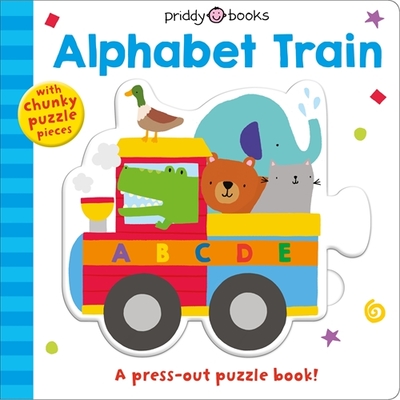 $15.00
NZD
Category: Book & Toy Sets | Series: Puzzle and Play
Help young children learn the alphabet, identify animals and develop their fine motor and problem-solving skills with this fantastic puzzle book. With bright artwork that features children's favourite animals and chunky puzzle pieces that are ideal for little hands, Alphabet Train is the perfect additio n to your young child's first library. Each page contains a large part of the Alphabet Train and these can all be put together to create a large floor puzzle. ...Show more
$30.00
NZD
Category: Book & Toy Sets | Series: Wonky Donkey
The #1 bestseller and viral internet sensation picture book, now with a Wonky Donkey toy! In this very funny, cumulative song, each page tells us something new about the donkey until we end up with a spunky, hanky-panky cranky stinky dinky lanky honky-tonky winky wonky donkey, which will have children a nd anyone young at heart in fits of laughter! ...Show more
$35.00
NZD
Category: Book & Toy Sets
The Emergency Vehicles are a cast of loveable characters who are ready, willing and able to come to your rescue at the drop of a hat! Each Emergency Vehicles Set is presented in a sturdy gift box with acetate window and contains: One large floor puzzle with track; One activity book; One story board book ; One vehicle (Police car/Fire Truck). ...Show more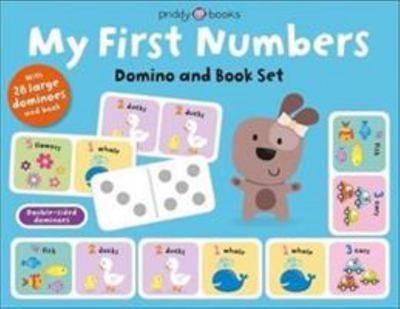 $17.00
NZD
Category: Book & Toy Sets
My First Numbers Domino Set includes 28 double-sided dominoes and a first numbers book in a colourful carry-along case and is the perfect way to introduce your toddler to numbers and counting. With pictures on one side and dots on the other, these chunky dominoes can be used to play both traditional and picture dominoes. This fun, family game is a great way for children to develop counting and number recognition skills. The brightly illustrated box with carry handle makes this an ideal gift for any little learner. ...Show more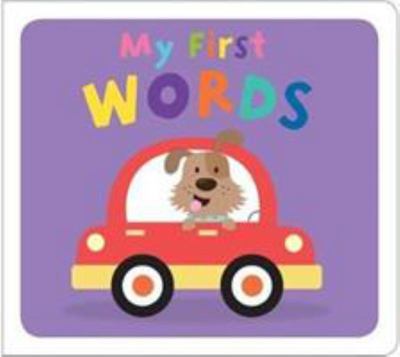 $17.00
NZD
Category: Book & Toy Sets
This matching game and book set includes 32 picture cards and 4 game boards, as well as a first words book. The colourful word and picture cards can be used to play three different matching games: Bingo, Go Fish, and Matching. The adorable illustrations on the cards and in the book, and the simple game play are a great introduction to a selection of first words. The cards can also be used for picture recognition activities. A colourful box design and carry handle make this a perfect gift. ...Show more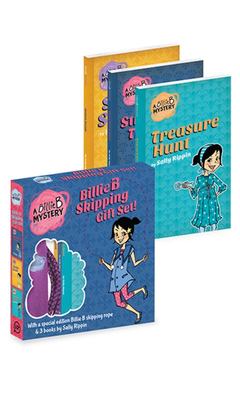 $28.00
NZD
Category: Book & Toy Sets | Series: Billie B Brown
Billie B Skipping Gift Set!   Includes the final three Billie B Mystery books and a limited edition Billie B skipping rope. Strawberry Thief Stolen Stash Treasure Hunt Ages 5 and up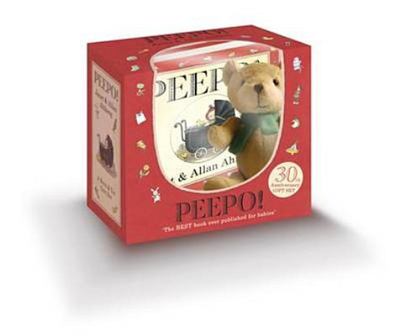 $30.00
NZD
Category: Book & Toy Sets
'Peepo ' has become a classic story for babies and toddlers. The story follows a day in the life of a baby, with a series of peep holes leading readers on to the next stage in the day.

$25.00
NZD
Category: Book & Toy Sets | Series: We're Going on a Bear Hunt
An adorable bear joins a classic read-aloud for an adventure little hunters will love   Imagine the fun of going on a bear hunt-through tall, wavy grass (SWISHY SWISHY ); swampy mud (SQUELCH SQUELCH ); and a swirling whirling snowstorm (HOOOO WOOOO ) - only to find a "real" bear waiting at the end of the trail For brave hunters and bear lovers, the classic chant-aloud by Michael Rosen and Helen Oxenbury is now accompanied by a cuddly, six-inch bear just waiting to be found. ...Show more
$25.00
NZD
Category: Book & Toy Sets | Series: Disney Busy Board
Enjoyable stories with bright, character-led artwork. Includes a wind-up toy and a large track for the toy to whizz around.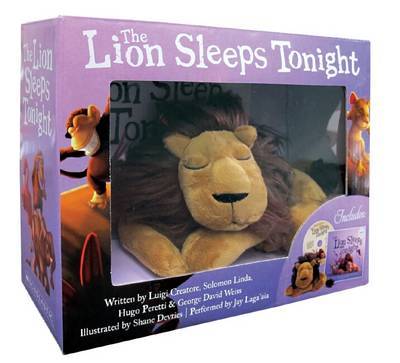 $29.00
NZD
Category: Book & Toy Sets
In the jungle, the quiet jungle, The lion sleeps tonight Hush my darling, don't fear my darling, The lion sleeps tonight... The best-loved song is now a beautiful book with a cuddly lion plush to treasure forever. Includes CD with recording by popular actor/singer Jay Laga'aia!