$25.00
NZD
Category: Learn to Draw & Paint
A new Draw Your Own Comic Book, this time with even more features to entice kids to be storytellers! This book will feature "Story Starters" to help kids plot out the action, as well as fun stickers to decorate the pages. A great screen-free activity for any kid who likes to make up stories and draw, th is book will appeal to parents looking for ways to boost their kids' creativity while keeping them off their screens. ...Show more
$20.00
NZD
Category: Learn to Draw & Paint
An easy-to-follow, step-by-step drawing book that helps children master the simple drawing skills required to render a range of animals, people and objects. It comes with plenty of space for doing their own drawings.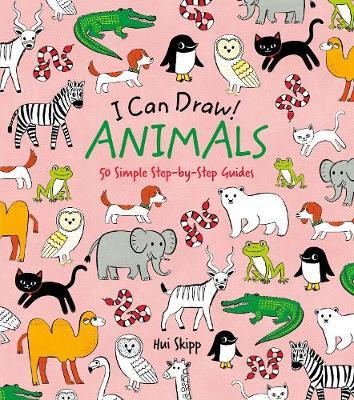 $18.00
NZD
Category: Learn to Draw & Paint
This delightful book proves that absolutely anyone can be an animal artist! Just follow the simple, step-by-step instructions to create really wild portraits and nature scenes that you will love showing to friends and family. Whether you want to doodle a dog, illustrate an iguana, or copy a crocodile, h ere you'll find everything that you need to get drawing. Come join the arty party! Ideal for children aged 6+. ...Show more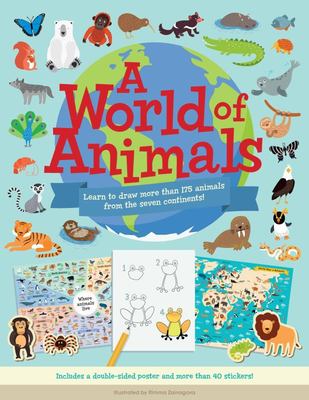 $23.00
NZD
Category: Learn to Draw & Paint
Animal lovers will enjoy learning to draw their favorite creatures from around the globe, step by easy step, in A World of Animals.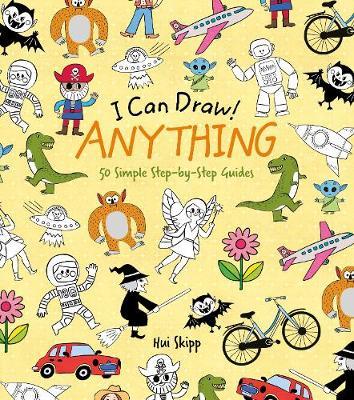 $18.00
NZD
Category: Learn to Draw & Paint
This colourful, charming book makes art utterly accessible! Just follow the simple, step-by-step instructions to create fun characters and exciting scenes that you will love showing to friends and family. Whether you want to portray a pirate, doodle a dinosaur, or sketch a superhero, here you'll find ev erything that you need to get drawing. Come join the arty party! Ideal for children aged 6+. ...Show more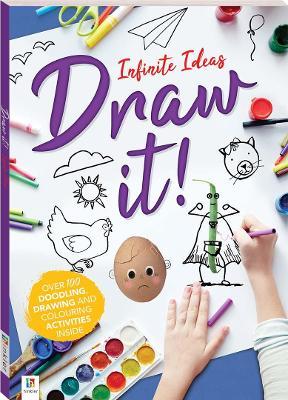 $16.00
NZD
Category: Learn to Draw & Paint
Draw amazing doodles, colour in fantastic designs and create incredible patterns with Infinite Ideas: Draw It! Drawing enthusiasts will let their imagination soar as they draw characters, scenes, and backgrounds, all the while building their visual storytelling skills and gaining dexterity with the pen cil. Best of all, after many hours of fun with this value-packed 128-page book they'll get inspired to develop their own unique drawing style. ...Show more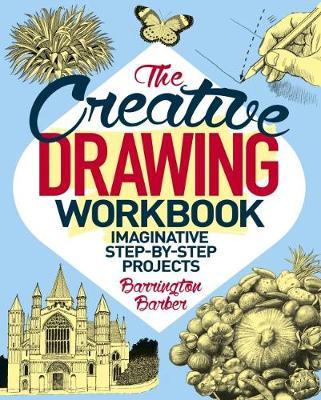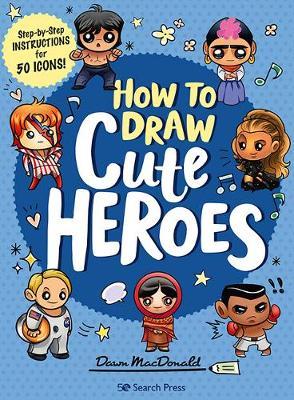 $23.00
NZD
Category: Learn to Draw & Paint
Chibis are mini versions of Japanese anime and manga characters and are defined by their large heads and tiny bodies. They also have characteristically large eyes and all these features together give them a huge score on the cuteness factor. This book marries the widely popular 'chibi' style with import ant figures from the worlds of sport, entertainment, science, natural history and many more. The book shows you how to draw 50 well-known characters in the super cute chibi style from Albert Einstein and Muhammad Ali to Simone Biles and Malala Yousafzai. Featuring fabulously clear step-by-step drawings and clear instructions, this instructional book is a great way to teach anyone to draw while introducing them to countless inspirational figures whose achievements inform our world. ...Show more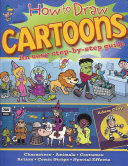 $12.00
NZD
Category: Learn to Draw & Paint
How To Draw Cartoons is a brilliant, full-color book for eight- to twelve-year-olds who want to learn how to draw top-quality cartoons. Throughout the book the author uses a combination of step-by-step drawings, pencil workings, and final color images, whichever technique is best suited to explaining th e technique being addressed; it is not a rigid how-to style. The book is divided into these clear, thematic chapters: Body Basics; Animal Antics; Developing Characters; Pencils Color Action ; On Location; and Comic Strips. All in all, How to Draw Cartoons stands out from other cartooning books because it is young, fun, and contemporary, and is written by an author who is infectiously passionate about all aspects of illustration. ...Show more
$13.00
NZD
Category: Learn to Draw & Paint
Draw 28 amazingly cute kawaii-style characters in just 8 easy stages.   Kawaii is a Japanese word meaning 'super-cute', and it's a trend that's sweeping the globe. Anything can be drawn in the kawaii style, from animals, people, vegetables and flowers to food, vehicles and household items. Here, exper t comic book and manga artist Yishan Li shows you how to achieve amazingly adorable girls and boys from all walks of life in just a few simple steps - from waiters and doctors to princesses and fairies.There are 28 different drawings to choose from, all full of personality and bubbling over with charm. Each one is developed in 8 easy stages from a rough sketch of the basic shapes through to the finished, coloured drawing, making this book suitable for adults and children of all ages and abilities. ...Show more
$17.00
NZD
Category: Activity & Puzzle Books | Series: Dog Man
Dog Man - from the #1 New York Times bestselling series from Dav Pilkey - comes to life in this cool 3-D book! George and Harold know a LOT about making comic books. (Remember their Captain Underpants comics?) But before they told you that story, first they told you the story of Dog Man -- part dog, pa rt man, and all cop! Want to know how George and Harold come up with hilarious heroes like Dog Man and Li'l Petey and Chief? And how do they think up such wretched villains, like Petey and Piggy and Philly? Now's your chance to find out! The boys will give step-by-step instructions on how to draw some of their best Dog Man characters. Plus, get advice on how to create your own funny comic-book characters -- and bring them to life in 3-D! This book is packed with 3-D glasses; a write-on, wipe-off pen; a drawing pad; and over 30 stickers from the New York Times bestselling series! ...Show more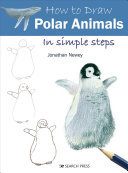 $13.00
NZD
Category: Learn to Draw & Paint
Perfect for beginners, as well as budding and experienced artists, you'll be amazed how easily you too can draw polar animals with this inspiring guide.   Discover how to bring polar animals to life in 6 easy steps. Award-winning artist Jonathan Newey shows how to transform into majestic polar bears, snowy reindeer and awe-inspiring whales. Choose from an albatross mid-flight, a tottering baby penguin and much more.   There are 28 different animals to create, in a variety of poses and styles. Each project starts with a few basic outlines and progresses into a finished tonal drawing, and a final colored version shows how to develop the drawiing even further. ...Show more