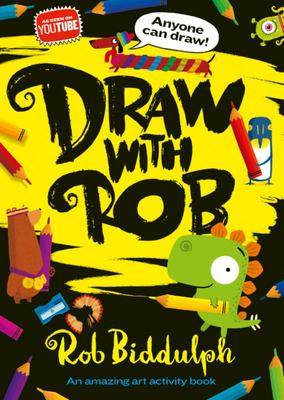 $17.00
NZD
Category: Learn to Draw & Paint
The viral phenomenon #DrawWithRob is now a brand-new activity book for you to draw with Rob at home! As seen everywhere on YouTube, Facebook, TikTok, TV, and more, from the creative genius and bestselling author Rob Biddulph! At home? Wondering what to do? Join thousands of children around the world an d #DrawWithRob - staying at home has never been so much fun! DRAW WITH ROB is now an incredible activity book for every family to share, so join Rob and learn to draw your favourite characters - from Penguin Blue to a very Hot Dog, and many more! The bestselling and award-winning author/illustrator Rob Biddulph is the genius behind the phenomenal, viral sensation that is DRAW WITH ROB - bringing joy to families everywhere with his easy to follow instructions and warm-hearted humour. So whether you're in home education, home-schooling, learning to draw or just having fun, let Rob show you that anyone can learn to #DrawWithRob! *WITH PERFORATED PAGES SO YOU CAN EASILY TEAR OUT AND DISPLAY YOUR ART!* Rob's original hit videos are also available at www.robbiddulph.com, and on Facebook, YouTube, TikTok, and Instagram, with Rob appearing on TV to talk about them too. Perfect stay-at-home fun for boys, girls, and everyone aged three to one hundred and three, and a wonderful introduction to Rob Biddulph's bestselling picture book range - including the Waterstones Children's Book Prize-winning Blown Away, Odd Dog Out, and many more! Available in all good bookstores and online retailers, and perfect for children who are learning to read - or just love to! ...Show more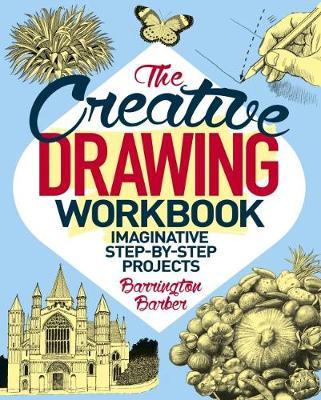 $13.00
NZD
Category: Learn to Draw & Paint | Series: How to Draw Ser.
Draw 28 amazingly cute kawaii-style characters in just 8 easy stages. Kawaii is a Japanese word meaning 'super-cute', and it's a trend that's sweeping the globe. Anything can be drawn in the kawaii style, from animals, people, vegetables and flowers to food, vehicles and household items. Here, expert co mic book and manga artist Yishan Li shows you how to achieve amazingly adorable girls and boys from all walks of life in just a few simple steps - from waiters and doctors to princesses and fairies.There are 28 different drawings to choose from, all full of personality and bubbling over with charm. Each one is developed in 8 easy stages from a rough sketch of the basic shapes through to the finished, coloured drawing, making this book suitable for adults and children of all ages and abilities. ...Show more
$20.00
NZD
Category: Learn to Draw & Paint | Series: Step-By-Step Drawing Book Ser.
An easy-to-follow, step-by-step drawing book that helps children master the simple drawing skills required to render a range of animals, people and objects. It comes with plenty of space for doing their own drawings.  
$23.00
NZD
Category: Learn to Draw & Paint | Series: Almost Everything
Whether you like to doodle, aspire to be an artist, or are simply interested in learning how to draw, look no further. How to Draw Almost Everything for Kids provides hundreds of detailed, easy-to-follow instructions on how to draw everything-from people and animals to plants, food, and everyday objects . Learn to draw hundreds of items from your life and imagination to create a whole different world on paper. Simple steps to follow with coloring tips and techniques make this book perfect for kids of all ages and art abilities. Trace the illustration before trying it freehand using the space provided. The drawing activities are a great tool for parents and teachers looking to engage kids. Book jacket. ...Show more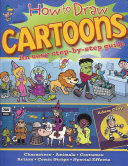 $12.00
NZD
Category: Learn to Draw & Paint
How To Draw Cartoons is a brilliant, full-color book for eight- to twelve-year-olds who want to learn how to draw top-quality cartoons. Throughout the book the author uses a combination of step-by-step drawings, pencil workings, and final color images, whichever technique is best suited to explaining th e technique being addressed; it is not a rigid how-to style. The book is divided into these clear, thematic chapters: Body Basics; Animal Antics; Developing Characters; Pencils Color Action ; On Location; and Comic Strips. All in all, How to Draw Cartoons stands out from other cartooning books because it is young, fun, and contemporary, and is written by an author who is infectiously passionate about all aspects of illustration. ...Show more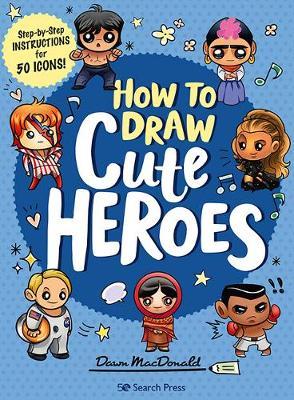 $23.00
NZD
Category: Learn to Draw & Paint
Chibis are mini versions of Japanese anime and manga characters and are defined by their large heads and tiny bodies. They also have characteristically large eyes and all these features together give them a huge score on the cuteness factor. This book marries the widely popular 'chibi' style with import ant figures from the worlds of sport, entertainment, science, natural history and many more. The book shows you how to draw 50 well-known characters in the super cute chibi style from Albert Einstein and Muhammad Ali to Simone Biles and Malala Yousafzai. Featuring fabulously clear step-by-step drawings and clear instructions, this instructional book is a great way to teach anyone to draw while introducing them to countless inspirational figures whose achievements inform our world. ...Show more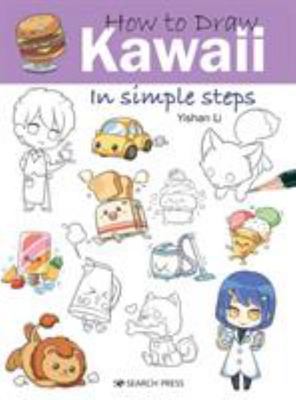 $13.00
NZD
Category: Learn to Draw & Paint | Series: How to Draw
Draw your own cuteness characters in simple steps. Perfect for all ages and abilities - make your own Japanese-style Kawaii world!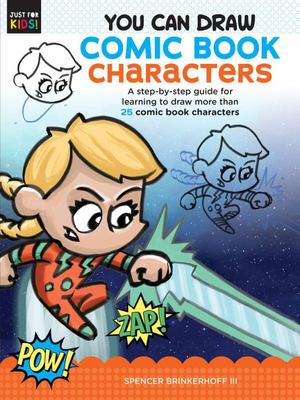 $23.00
NZD
Category: Learn to Draw & Paint | Series: Just for Kids!
You Can Draw Comic Book Characters (Just for Kids) teaches drawing with simple steps and easy-to-find art tools, including techniques for designing your own comic book characters.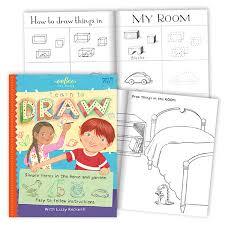 $22.00
NZD
Category: Learn to Draw & Paint
Learn to draw simple shapes in the home & garden with Lizzy Rockwell!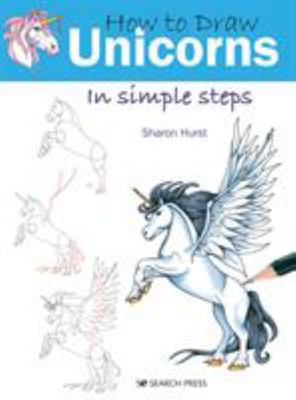 $13.00
NZD
Category: Learn to Draw & Paint | Series: How to Draw
Learn how to draw unicorns using this fun and easy step-by-step method. Starting with simple shapes, Sharon Hurst will guide you to draw these fantastic beasts.