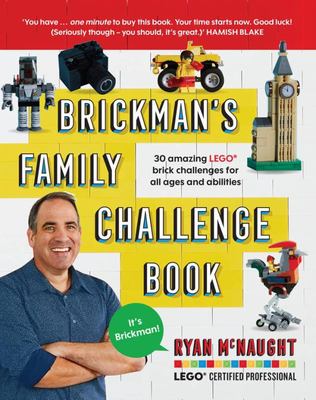 $40.00
NZD
Category: Things to Make & Do
Lego building challenges for all ages and levels by the star judge of the smash hit TV show LEGO® Masters. Challenge each member of your household to a building competition that is the brainchild of Brickman himself, star judge of the smash hit TV show LEGO® Masters Australia and a LEGO Certified Profes sional. Each of the 30 challenges can be attempted at beginner, intermediate and advanced levels. So whether you're 5 or 105, an infrequent brick builder or a huge LEGO fan, this book will get you off your screen and get your creative juices flowing with even the most basic LEGO collection.Including:- Maze runner: build a maze with obstacles and design themes- Model mashup: roll a die to determine which hybrid model you need to build in under 2 hours-a Supersonic Banana Plane, anyone?- Self-portrait: one of the hardest things to build with LEGO is curves, but Brickman helps you crack the techniques for building a recognisable 3D portrait of yourself.Packed with pro tips and suggestions on how to take your builds to the next level, as well as a 'know your bricks' glossary, this book will turn you into a Master LEGO Builder in no time.Are you up for the challenge?   ...Show more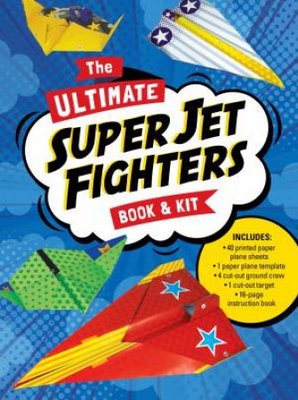 $25.00
NZD
Category: Things to Make & Do
This book and kit is all about super jet fighters! Packaged in a fold-out pack, this kit comes with everything you need to make amazing jet paper planes. Also included is a 16-page book with step-by-step instructions to help you make different designs, and 40 printed paper sheets for your planes. There is also 4 ground crew and a target to cut out and use with your paper planes. ...Show more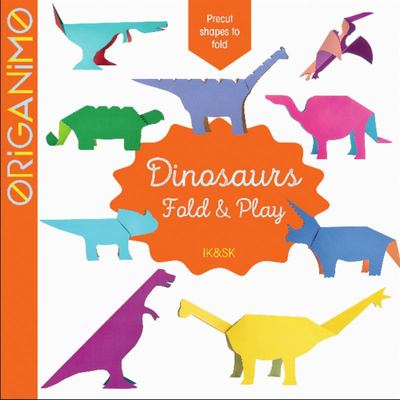 $23.00
NZD
Category: Things to Make & Do | Series: Origanimo
Are you ready to Origanimo? Origanimo is the latest in paper engineering entertainment and is a perfect introduction to paper folding as you create and identify eighteen multicolored dinosaurs. These paper dinosaurs include the popular Tyrannosaurus Rex as well the Triceratops, Brachiosaurus, Diplodocus , and more that will be ready to stomp (or fly) off the page in just a few easy folds. Each page features the name of the dino to help you identify them as you fold and collect them all ...Show more

$23.00
NZD
Category: Things to Make & Do | Series: Origanimo
Are you ready to Origanimo? Origanimo is the latest in paper engineering entertainment and is a perfect introduction to paper folding as you create and identify eight animal families. Precut and creased adult animals along with their babies are ready to pop out and prowl right off the page in just a few folds and include a daddy penguin and his chick, a kangaroo mom and her joeys, and more. Each page features the name of the baby animal to help you identify them as you fold and collect them all ...Show more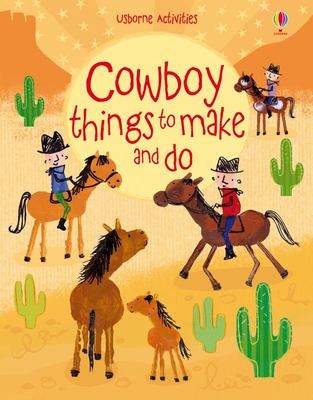 $16.00
NZD
Category: Things to Make & Do | Series: Things to Make and Do
A range of craft activities, each explained with clear, step-by-step instructions and fully illustrated. Projects include a line-dancing paper-chain, a showdown collage, a cowboy hat, a saloon doorhandle card and dancing cowboys. Includes over 200 stickers.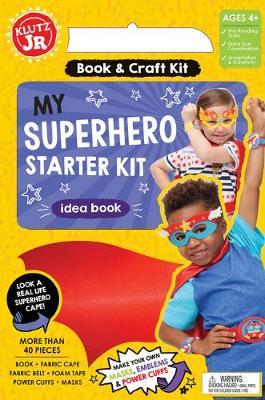 $20.00
NZD
Category: Things to Make & Do | Series: Klutz
Calling all superheroes! Perfect for pretend play, this starter kit includes an oh-so-shiny red cape along with masks and a belt to hide your child's secret identity. Power cuffs and punch-out decorations provide plenty of options for your one-of-a-kind super kid. There's more action-packed fun in the i ncluded idea book to help kids imagine their storyline, devise their superhero name and discover their super powers. My Superhero Starter Kit is everything your child needs to save the day! ...Show more
$25.00
NZD
Category: Things to Make & Do
Origami folders and dragon enthusiasts, rejoice   Origami Dragons Kit by master origami artist Marc Kirschenbaum shows you how to fold 10 incredible paper dragon models. This unique collection contains a wide range of Asian and Western dragons, both winged and serpentine. Each one is based on dragon folklore and pop culture from around the world, including the Wyvern--a cousin of the dragon that appears in Dungeons and Dragons and Game of Thrones   The kit contains everything you need, including: A detailed, full-color instruction book with easy-to-follow diagrams 48 colorful paper sheets with unique dragon scale patterns Step-by-step online video folding instructions Here are just some of the dragon models included in this kit: The Fairy Dragon -- A miniature magical dragon with distinctive, butterfly-like wings The Lindwyrm -- A sinewy, undulating monster The Rearing Dragon -- This formidable apex predator is the most difficult model to fold -- tackle this after you've completed the others The Dragon Hatchling -- They're cute at this age, but watch your fingertips -- and keep an eye out for mama Plus many more These 3-D creatures are fun to fold and collect, display on your shelf and share with friends. They may look dangerous, but they eat surprisingly few villagers ...Show more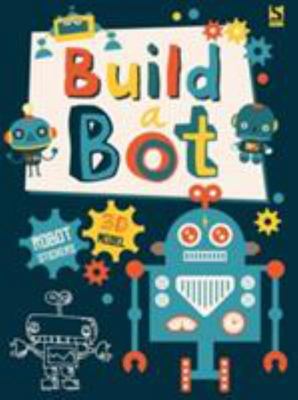 $12.00
NZD
Category: Things to Make & Do
For imaginative kids who love to make stuff! Made by Me is a new series of seriously cool press out and play sticker activity books. Colour, sticker, draw and doodle the pages to design a brand-new kind of robot. Then press out, make, customise and build your own bot to help humankind!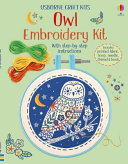 $23.00
NZD
Category: Things to Make & Do
This clever kit contains everything you need to embroider, frame and hang a delightful owl design. The 16-page Usborne book included gives you simple, step-by-step instructions showing you exactly what to do at every step of the way. A gorgeous project for all ages, from complete beginners to experience d embroiderers. Stylish, specially commissioned embroidery design by fabric designer Bethan Janine. With clear instructions and stitch guides printed onto the fabric. ...Show more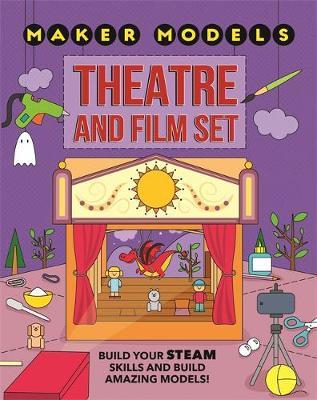 $24.00
NZD
Category: Things to Make & Do
Craft meets STEAM in these lively books that will help you design, build and create! Get ready to build your very own theatre and film set! From set design to special effects and red curtains, step-by-step projects will give you all the instructions you need to make every element a model theatre or fil m set requires. Learn about principles of design and engineering as well as craft techniques to unleash your creativity! Every project has been designed to work using things you can find lying around at home, like disposable containers and packaging, and basic art and craft equipment. Why not check out the other books in the Maker Models series? Each book focuses on a place and will go through creating various parts of the structure. You could learn to make a space centre, a fairground, a transport hub, a mini-garden and biosphere or a theatre and film set and all the elements that constitute them. For children aged 9+, this photographic series will be great for rainy days and science days and a good inspiration for DT classes and clubs. ...Show more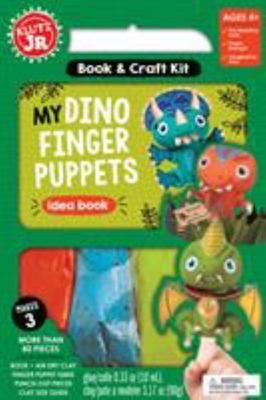 $25.00
NZD
Category: Things to Make & Do | Series: Klutz
Magically transform clay into prehistoric pets! With tons of stickers, eyes and paper accessories included, each dinosaur finger puppet can be as unique as a child's imagination. Make an egg for your dino to hang out in and learn real dino facts in the 24-page instruction book. Kit includes over 75 piec es: 24-page book 3 dinosaur finger puppet forms 3 colours of air-dry clay 4 paper punch-out sheets googly eyes stickers glue ...Show more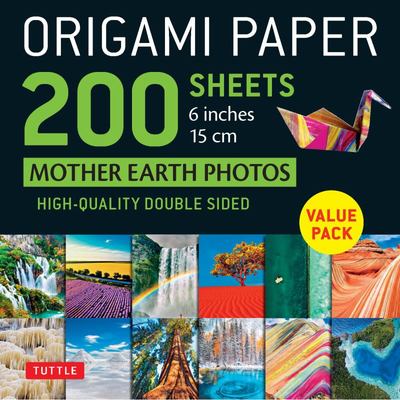 $15.00
NZD
Category: Things to Make & Do
This paper pack contains 200 high-quality, 6-inch origami sheets printed with photos of stunning places on Earth. These vibrant origami papers were developed to enhance the creative work of origami artists and paper crafters. The pack contains 12 unique photos, and all of the papers are printed with co ordinating colors on the reverse to provide aesthetically pleasing combinations in origami models that show both the front and back. This origami paper pack includes: 200 sheets of high-quality origami paper 12 unique photos Vibrant and bright colors Double-sided color 6 x 6 inch (15 cm) squares Step-by-step instructions for 6 easy-to-fold origami projects ...Show more