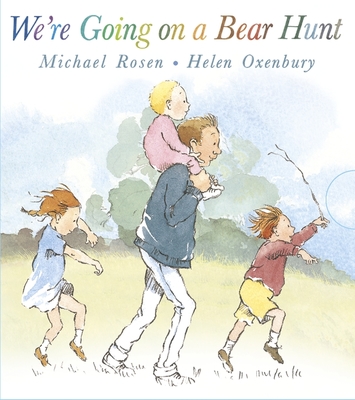 $15.00
NZD
Category: Pop-Ups | Series: Panorama Pops
Unfold all the fun of the bear hunt in this delightful pocket-sized pop-up of the award-winning picture book classic. We're going on a bear hunt. We're going to catch a big one. Will you come too? For a quarter of a century, readers have been swishy-swashying and splash-sploshing through this award-wi nning favourite. Follow and join in the family's excitement as they wade through the grass, splash through the river and squelch through the mud in search of a bear. What a surprise awaits them in the cave on the other side of the dark forest! ...Show more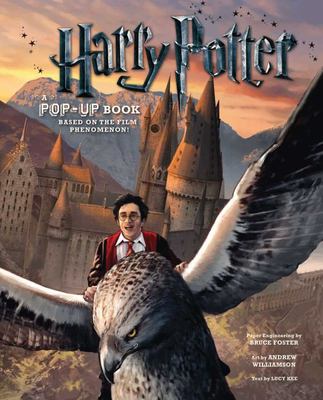 $60.00
NZD
Category: Pop-Ups | Reading Level: 8-Adult
The first ever illustrated Harry Potter pop-up book, based on the creative work of the most successful film franchise in history, Harry Potter: The Pop Up Book is the must have pop-up gift for Potter fans and aspiring wizards! This collectible Harry Potter pop-up book, based on the creative development of the films, features exquisite original artwork by Andrew Williamson, concept artist for all eight movies. With dynamic pop-ups animating memorable moments and locations -- like the Triwizard Tournament, Diagon Alley, and Hogwarts Castle -- Harry Potter: A Pop-Up Book offers a 3-D glimpse into the amazing world, as seen in the films. This deluxe book will delight Harry Potter fans with dynamic pop-up ingenuity, insights from the creative team who turned JK Rowling's stories into movie magic, fascinating facts about the magical universe seen in the movies, and Harry Potter memories and memorabilia packed into every page. ...Show more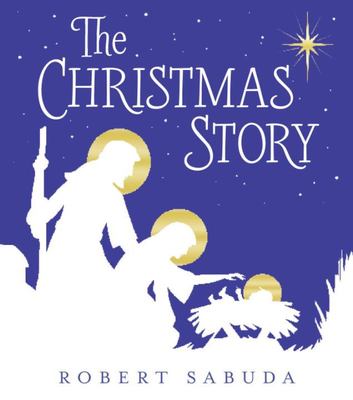 $45.00
NZD
Category: Pop-Ups
Hope and joy radiate from the pages of Robert Sabuda's new pop-up book celebrating the Nativity.   Long ago in the town of Bethlehem, on a bright and starry night, a baby was born, a child who was called the son of God. Announced by an angel, born in a humble manger, laid in a bed of straw, visited by shepherds and wise men--the age-old, awe-inspiring story of the birth of Jesus is lovingly brought to life by master pop-up artist Robert Sabuda in six gorgeously imagined scenes, culminating in a 3-D manger sheltering humans and beasts, guarded by an angel above. Glinting with touches of gold and pearlescent foil, The Christmas Story is a visual feast, a holiday treasure to be shared with the whole family. ...Show more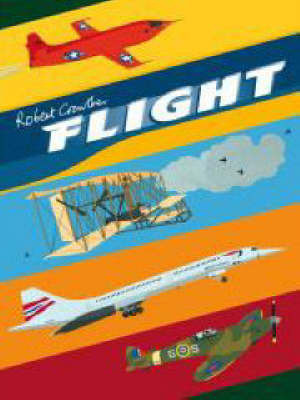 Flight
by Robert Crowther
$30.00
NZD
Category: Pop-Ups
This pop-up book of aircraft will take readers up, up and away, with fascinating facts and interactive fun on every page. Lift the flaps and pull the tabs to trace the history of flight. Open the gatefold pages to reveal a 65-cm-long pop-up airport. Packed with maps, diagrams and ingenious mechanisms, t his is the ultimate book for aspiring aviators! ...Show more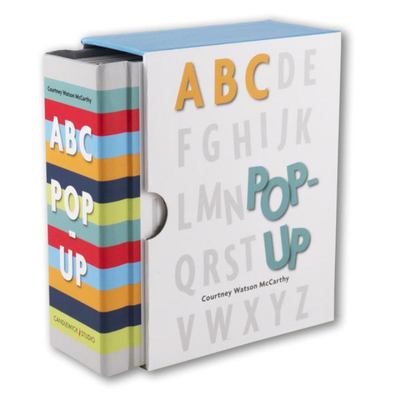 ABC Pop-Up
by Courtney Watson McCarthy
$35.00
NZD
Category: Pop-Ups
Whether you're a young child or a design connoisseur, the clever associations in this diminutive pop-up will charm you in a big way.   A is for Apple, springing up to attention. B is for Book, its pages flapping. F is for Flower, of course, but is that G tucked away in the grass? Hugely enjoyable f rom the first glance, this small-scale, 3-D look at everyday objects offers many hidden pleasures, such as when adjacent alphabet letters share a spread in unexpected ways -- a Letter in a Mailbox, a Pillow on a Quilt, twisty Roots under a Swing on a Tree. Simple and stylish, ABC Pop-Up is an elegant choice for anyone who appreciates artful design, as well as the perfect alphabet learning tool for little hands. ...Show more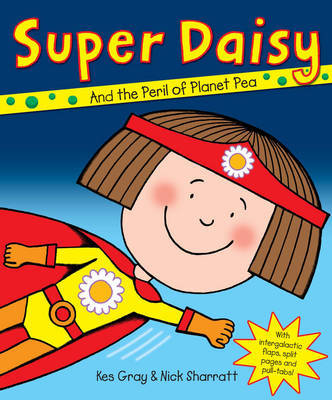 $22.00
NZD
Category: Pop-Ups | Series: A Daisy Book
Planet Earth is on a fatal collision course with Planet Pea. If they crash then Planet Pea will explode into a gazillionpillionkillion peas, and that means only one thing ...there'll be peas ...with everything! The fate of dinner-times world wide rests with Super Daisy. This is a super-fun, action-packe d story with flaps, split pages and pull tabs. Readers will love taking control of the action to help Super Daisy battle the peas. Pull a tab to reveal the 'horror' of peas with pancakes, lemonade, chocolate mousse and trifle. Flip a flap to find out just how 'super' Super Daisy is. ...Show more
$17.00
NZD
Category: Pop-Ups
The illustrator of the oversize hit "Animals" offers a pair of eye-catching miniature pop-up books sure to make waves and transport imaginations. Full color.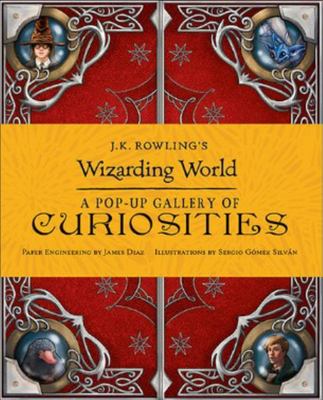 $37.00
NZD
Category: Pop-Ups | Series: J.K. Rowling's Wizarding World | Reading Level: Children's - Grade 4-6, Age 9-11
Celebrate 20 years of Harry Potter magic! J.K. Rowling 's Wizarding World is full of magical curiosities- a flying car, a hat that sings, an enchanted case, and so much more. This small, deluxe pop-up book showcases three-dimensional renderings of some of the beloved curiosities from the Harry Potter fi lms, including two pops related to the upcoming Fantastic Beasts and Where to Find Them. Pull out flaps will feature text that delves into the items on each spread and how they were achieved in the films. This book will have doors that open from the middle of the front cover, a sturdy magnetic closure, and elastic loops to hold each pop firmly in place making it a perfect stand-alone display. ...Show more
$33.00
NZD
Category: Pop-Ups | Series: Guess How Much I Love You
Shortlisted for the 1994 Kurt Maschler Award and the Children's Illustrated Book of the Year Award, this book tells the story of Little Nutbrown Hare and Big Nutbrown Hare, who discover that love is not an easy thing to measure.
$21.00
NZD
Category: Pop-Ups | Series: Pop-Up Peekaboo!
Meet the colourful unicorns as they explore a magical kingdom in this cute baby board book with flaps to lift and pop-ups to enjoy. Join Moonbeam the purple unicorn as she searches for a friend in the enchanted forest and Sunshine the yellow unicorn as she discovers a secret castle. Which unicorn is hid ing behind the colourful rainbow? Lift the flap to see! A magical addition to the best-selling Pop-up Peekaboo series, this read-aloud children's book encourages first learning by introducing little ones to colours and adorable characters. Both parent and child will have fun turning the pages, lifting the flaps, and playing peekaboo. The perfect gift for preschoolers, this book is certain to make them giggle in delight! This sturdy baby book is ideal for preschool play and will keep toddlers entertained time and time again. ...Show more
$37.00
NZD
Category: Pop-Ups | Series: The Jolly Postman | Reading Level: From 5 To 99
This nostalgic classic, including real letters, is a must-have for every child   This gorgeously illustrated, full-color classic celebrates a time before email by depicting amusing correspondence between fairy tale and Mother Goose characters. What could possibly be in a letter from Goldilocks to the Three Bears? Who would write to the Wicked Witch? Open this book, take out the letters, and discover what favorite characters would write to each other--and reimagine best-loved tales together. ...Show more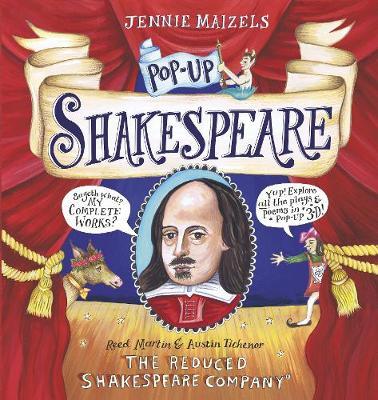 $38.00
NZD
Category: Pop-Ups
Discover all of Shakespeare's thirty-nine magnificent plays in one spectacular pop-up book from Jennie Maizels and the world-renowned comedy theatre troupe, the Reduced Shakespeare Company (R). Interactive spreads with dramatic pop-ups and lift-the-flaps bring to life each of Shakespeare's Comedies, His tories, Romances and Tragedies. Packed with hilarious jokes and funny facts, this is the Bard's complete works as they've never been seen before. ...Show more