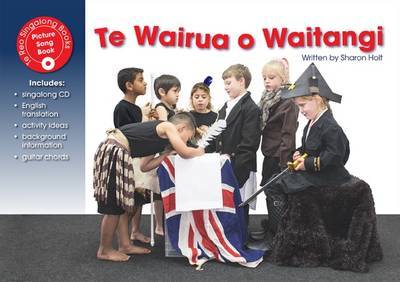 $26.00
NZD
Category: Te Reo Maori Language | Series: Te Reo Singalong | Reading Level: very good
Te Wairua o Waitangi is a full colour picture book with a singalong CD. It is part of the multi-award winning Te Reo Singalong series that makes it easy and fun for teachers, parents and children to use more te reo Maori. No prior knowledge of te reo is needed.
$22.00
NZD
Category: NZ Picture Books | Series: Wonky Donkey | Reading Level: good
"I was walking down the road and I saw . . .A donkey, Hee Haw And he only had three legs He was a wonky donkey." Children will be in fits of laughter with this perfect read-aloud tale of an endearing donkey. By the books final page, readers end up with a spunky, hanky-panky, cranky, stinky, dinky, lanky , honky-tonky, winky wonky, donkey Download the free song at www.scholastic.com/wonkydonkey ...Show more
$19.00
NZD
Category: NZ Picture Books | Series: Nee Naw
NEE NAW! NEE NAW! I'm a little fire engine. NEE NAW! NEE NAW! I'm happy I'm me. Get your siren going and sing along with a FFFTTT PLOP BANG as Nee Naw, the little fire engine, saves the day.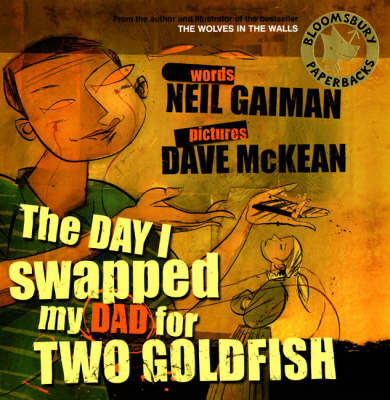 $20.00
NZD
Category: Picture Books with CD
Never swap your dad with friends, because you might not get him back. When a boy swaps his dad for two goldfish he does not really think through the consequences! After all, he is not the only person who can swap stuff. When the boy is told by his mother that he has to get his father back it is not so e asily done. It seems that the father has a pretty high value and he has been traded by one child to the next leaving a trail that the son has to follow. Where will it all end? Read on CD by Neil Gaiman. ...Show more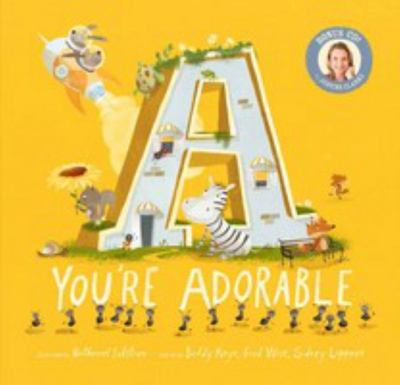 $27.00
NZD
Category: Picture Books with CD
A, you're adorable, B, you're so beautiful, C, you're a cutie full of charms... How do you tell someone they're wonderful using all the letters from A to Z? Find out when you sing along to this adorable alphabet song! Includes charming CD recording by Justine Clarke!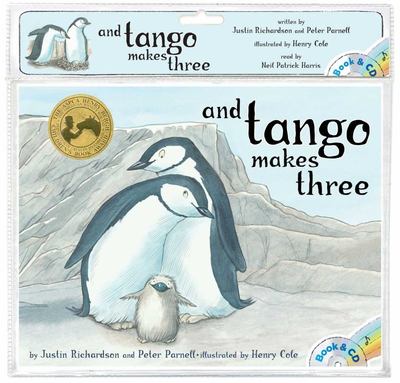 $20.00
NZD
Category: Picture Books with CD
The heartwarming true story of two penguins who create a nontraditional family is narrated by award-winning actor Neil Patrick Harris in this book and CD package. At the penguin house at the Central Park Zoo, two penguins named Roy and Silo were a little bit different from the others. But their desire for a family was the same. And with the help of a kindly zookeeper, Roy and Silo got the chance to welcome a baby penguin of their very own. ...Show more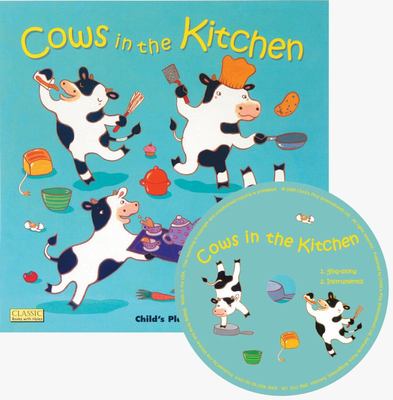 $25.00
NZD
Category: Picture Books with CD
His fields are empty, so Tom Farmer is looking for all the farmyard animals. He's in for a big surprise when he finds them! What will he do to sort them out? Die-cut holes in each page hold clues to what follows, with lots of scope for imitation and expression. Bouncy illustrations, innovative die cutti ng and popular rhymes make Books with Holes a must for every child. Available in three formats, suitable for babies, toddlers, pre-schoolers and the nursery or classroom. Complete with Audio CD. ...Show more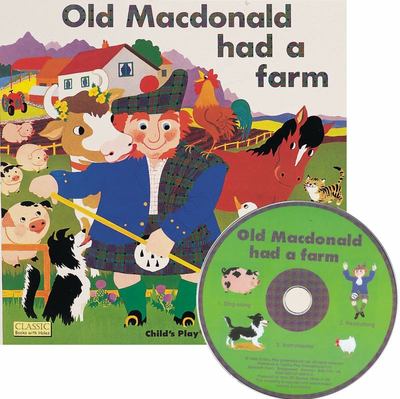 $20.00
NZD
Category: Picture Books with CD
This Package contains - Soft cover book plus audio CD containing Sung / Spoken and Instrumental versions of the classic nursery rhyme.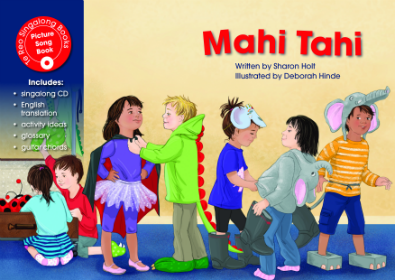 $26.00
NZD
Category: Te Reo Maori Language
A song about children dressing up, playing and interacting together. Te Reo Singalong books can help you and your child to learn te reo Maori the easy way.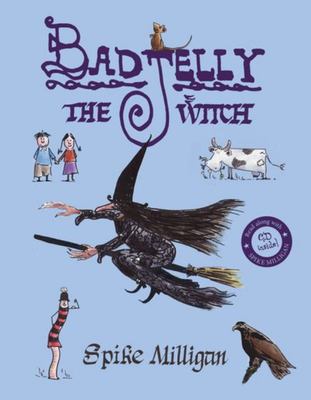 $28.00
NZD
Category: Nostalgic Picture Books
Tee hee hee hee! Badjelly the Witch can turn children into sausages or chop them up to make boy-girl soup. She can turn policemen into apple trees or bananas into mice, and she is the wickedest witch in all the world! Tim and Rose's terrifying encounter with Badjelly is a classic fairy tale from the c omic genius Spike Milligan. It is a bubbling cauldron of imagination, fun and nonsense that has enthralled generations of children. ...Show more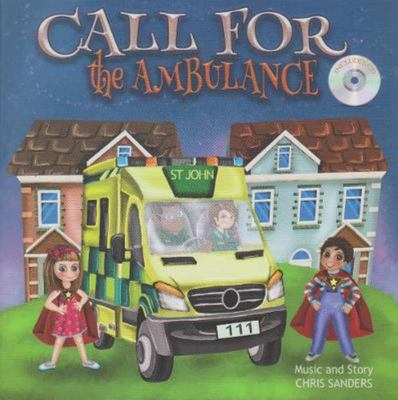 $20.00
NZD
Category: NZ Picture Books
The 'Call For the Ambulance' Book featuring the catchy #1 Hit '111 Ambulance Song' will save lives, by empowering children with the knowledge of how to react in an emergency. Written and sung by #1 Children's Hit Songwriter Chris Sanders, the picture book and song (CD included) has been written for St John New Zealand to support their ASB St John in Schools education programme. As a follow up to the release of the 111 Ambulance Song which went to #1 on iTunes and Google Play and was the highest ever charting kiwi kids song. This will become the go-to book and song for Kindergarten to Primary aged Children and a great tool for parents to help their Children learn the emergency number. It's literally a step-by-step guide for Children about how to call an ambulance should they find themselves in a situation that requires this action to be taken, asking questions such as: Would you know what to do in an emergency? How would you react under pressure? Could you locate the phone in an emergency? Are you confident enough to pick up the phone and dial 111? ...Show more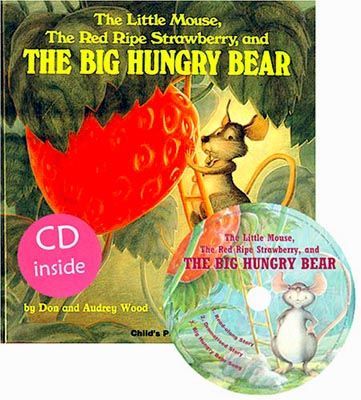 $25.00
NZD
Category: Picture Books with CD
First published in 1984, a picture book in which the Little Mouse will do all he can to save his strawberry from the Big, Hungry Bear, even if it means sharing it with the reader. The Little Mouse and the Big Hungry Bear are known and loved by millions of children around the world. Little Mouse loves st rawberries, but so does the bear...How will Little Mouse stop the bear from eating his freshly picked, red, ripe strawberry. ...Show more