$22.00
NZD
Category: NZ Picture Books | Series: Wonky Donkey | Reading Level: 3-6
"I was walking down the road and I saw . . .A donkey, Hee Haw And he only had three legs He was a wonky donkey." Children will be in fits of laughter with this perfect read-aloud tale of an endearing donkey. By the books final page, readers end up with a spunky, hanky-panky, cranky, stinky, dinky, lanky , honky-tonky, winky wonky, donkey Download the free song at www.scholastic.com/wonkydonkey ...Show more
$22.00
NZD
Category: NZ Picture Books
The Grinny Granny Donkey is the third book from Craig Smith and Katz Cowley, the creative team behind the Scottish Granny internet sensation, The Wonky Donkey! At a time when bringing stories of laughter, hope, kindness and courage to children seems more important than ever, The Grinny Granny Donkey de livers a heartwarming hug and a dose of laugh-out-loud family fun in honour of grannies everywhere. This hee-haw funny story by Craig Smith and beautiful illustrations by Katz Cowley guarantee that The Grinny Granny Donkey will become a new favourite picture book. ...Show more
$20.00
NZD
Category: Picture Books with CD
The bestselling children's classic, Dear Zoo, with an audio CD of the story read by the creator, Rod Campbell, and renowned actress Caroline Quentin.'I wrote to the zoo to send me a pet . . .'Rod Campbell's classic lift-the-flap book Dear Zoo has been a firm favourite with toddlers and parents alike eve r since it was first published in 1982, and this includes the classic book and a CD with half an hour of zoo-based storytelling from Rod Campbell and Caroline Quentin. Featuring fun readings of the story, read-along versions, as well as some animal noises to join in with and the Dear Zoo Song!Young children will love lifting the flaps and listening along to discover the animals the zoo has sent - a monkey, a lion and even an elephant! But will they ever manage to send the perfect pet?With bright, bold artwork, a catchy refrain and a whole host of favourite animals, no child's bookcase is complete without a well-worn copy of Dear Zoo. ...Show more
$22.00
NZD
Category: NZ Picture Books
Wonky Donkey has a daughter with the same rambunctious spirit as her dad. Kids, parents and their loved ones will enjoy the hilarity and cumulative read-aloud fun. This cute little pint-sized donkey has beautiful long eyelashes, loves to listen to music, paints her hooves bright pink, sometimes has to g o pee-pee, loves to play piano, has a very cool spiky haircut . . . and sometimes smells a bit bad (like her Dad!). She's a blinky, funky, pinky . . . you know how it goes . . . dinky donkey! Wonky and Dinky become the perfect duo to get even more young children reading (and hopefully some more grandmothers, too)! ...Show more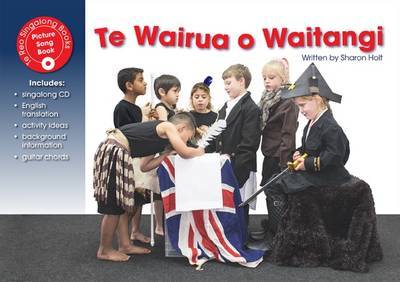 $26.00
NZD
Category: Te Reo Maori Language | Series: Te Reo Singalong
Te Wairua o Waitangi is a full colour picture book with a singalong CD. It is part of the multi-award winning Te Reo Singalong series that makes it easy and fun for teachers, parents and children to use more te reo Maori. No prior knowledge of te reo is needed.
$20.00
NZD
Category: NZ Picture Books
Christmas in summer, it's always a stunner, the children, they laugh and they play. Sing along with this Down Under delight! This catchy new song from Suzy Cato and the Itty Bitty Beats will be a hit with young and old. Santa's having a fun day at the beach, surfing and cooking a BBQ for Mrs Claus and t he reindeer. Carla Martell's beautiful quirky illustrations, in her signature fresh palette, offer much for young ones to look at. Who doesn't love a day at the beach! ...Show more
$20.00
NZD
Category: Christmas Books | Series: Ten Little
Count along with the Ten Little Elves in this action-packed, Christmas counting rhyme adventure! The Ten Little Elves are on a mission to rescue Christmas ... But what will the Ten Little Elves do when they meet a growling polar bear? And a yowling yeti? And a SCARY Ice Queen? Part traditional countin g rhyme, part fun-filled story, Ten Little Elves is perfect for sharing together. Read the bouncy rhyming story. Count from ten to one and back again, as the Little Elves disappear then reappear. Spot and count the details on each page. And join in with all the great sound-words! The Ten Little series has sold over a million copies worldwide, and Ten Little Bookworms is a 2019 World Book Day pick. ...Show more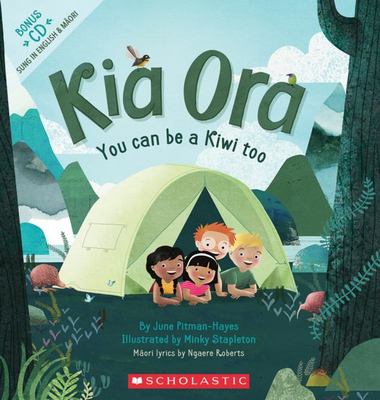 $20.00
NZD
Category: Picture Books with CD
Kia ora! Join hands with us and explore this country we call Aotearoa. Welcome to the shores of New Zealand, where you can be a Kiwi too! From the creator of Tawhirimatea: A Song for Matariki comes a playful new singalong in English and Maori.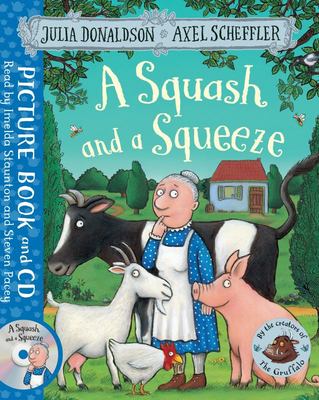 $23.00
NZD
Category: Picture Books with CD
A special book and CD edition of the bestselling A Squash and a Squeeze. "Wise old man, won't you help me, please? My house is a squash and squeeze." A little old lady lives all by herself in her house but she's not happy - it's just too small, even for one. Whatever can she do? The wise old man knows: bring in a flappy, scratchy, greedy, noisy crowd of farmyard animals. When she pushes them all out again, she'll be amazed at how big her house feels! The brilliantly funny A Squash and a Squeeze was the first ever picture book written and illustrated by the unparalleled picture-book partnership of Julia Donaldson and Axel Scheffler, creators of The Gruffalo. A Squash and a Squeeze Book and CD Pack features the classic story with a stunning redesigned cover and finish, and a story CD read aloud by actress Imelda Staunton, making it a must-have addition to the bookshelves of all Donaldson and Scheffler fans - big and small! Other available book and CD packs with redesigned covers are The Gruffalo, The Gruffalo's Child, Room on the Broom, The Snail and the Whale, The Smartest Giant in Town, Monkey Puzzle and Charlie Cook's Favourite Book. ...Show more
$25.00
NZD
Category: Songs & Music
As well as being the UK's most successful picture book author, Julia Donaldson is a gifted songwriter for children. A Treasury of Songs contains over twenty of her songs, including fun-filled action rhymes, Aesop's fables, and songs based on Julia Donaldson's best-loved picture books, from Room on the B room to The Gruffalo. This beautifully produced songbook treasury is illustrated throughout with Axel Scheffler's warm and wonderful artwork, and comes with a CD of all the songs performed by Julia herself, which will be familiar to anyone who has heard them on TV or radio or enjoyed one of Julia's live performances. Now in paperback with a thick, foiled cover, The Treasury of Songs will become a firm favourite on every child's shelf. ...Show more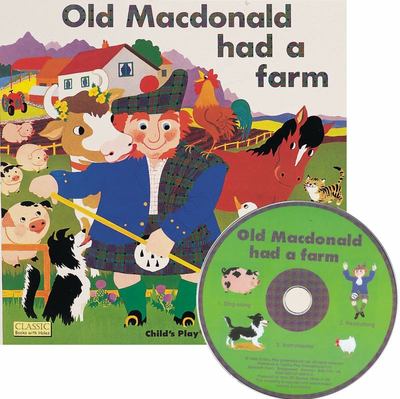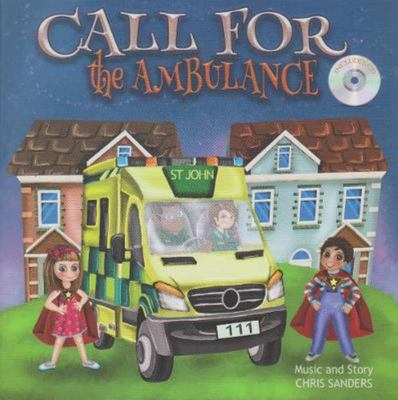 $20.00
NZD
Category: NZ Picture Books
The 'Call For the Ambulance' Book featuring the catchy #1 Hit '111 Ambulance Song' will save lives, by empowering children with the knowledge of how to react in an emergency. Written and sung by #1 Children's Hit Songwriter Chris Sanders, the picture book and song (CD included) has been written for St John New Zealand to support their ASB St John in Schools education programme. As a follow up to the release of the 111 Ambulance Song which went to #1 on iTunes and Google Play and was the highest ever charting kiwi kids song. This will become the go-to book and song for Kindergarten to Primary aged Children and a great tool for parents to help their Children learn the emergency number. It's literally a step-by-step guide for Children about how to call an ambulance should they find themselves in a situation that requires this action to be taken, asking questions such as: Would you know what to do in an emergency? How would you react under pressure? Could you locate the phone in an emergency? Are you confident enough to pick up the phone and dial 111? ...Show more