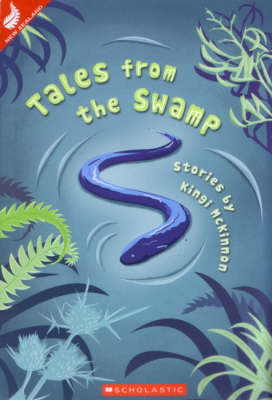 $17.00
NZD
Category: NZ Junior Fiction
A collection of short stories from Kingi McKinnon; a nostalgic reflection of the life of rural Maori youth in our recent past. Includes humorous stories of sibling rivalry and first love as well as the heart-wrenching Hohepa's Goodbye and the spine-chilling Mauri of the Swamp - an evocative story of the power of a long-lost taonga. Some of these stories have been published before in School Journals or anthologies, but this is a new collection. ...Show more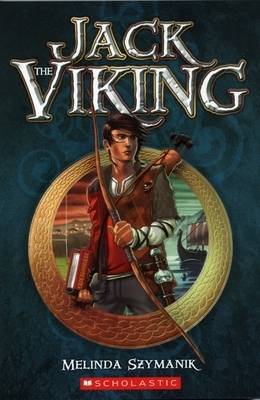 $19.00
NZD
Category: NZ Junior Fiction
As if bombing out at the interschool swimming champs wasn't bad enough, now Jack's become the target of the school bully. How he wishes he was an all-conquering, fearless Viking warrior, like the ones in his favourite books. But Jack discovers how dangerous wishing can be when he wakes to find himself i n a strange and desperate world - Norway in the time of the Vikings, 900 years ago. Now he must prove himself - and in so doing, he finds an inner strength that will serve him well on his return to his own life. ...Show more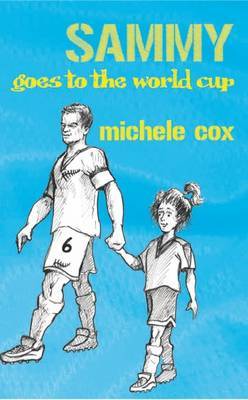 $20.00
NZD
Category: NZ Junior Fiction
The third title in the Sammy Soccer series, this book follows the continuing football adventures of young football fan Sammy and her team the Shooting Stars. Sammy wins a competition that sees her going to the World Cup in South Africa, and meeting some of the international stars of the game. Will she b e able to cope so far from home? And can she stop her team-mate from making a terrible mistake? Michele Cox is a former New Zealand international player. ...Show more
$20.00
NZD
Category: NZ Junior Fiction
Strange and exciting things are in store when Tom and his mum move to Prodigy Street one ordinary Thursday. There's a man with a magical name, a friendly dog with a powerful, waggy tail, and some remarkable surprises when anyone makes a wish.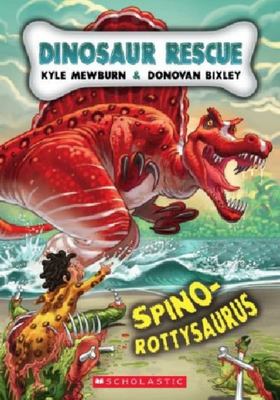 $13.00
NZD
Category: NZ Junior Fiction | Series: Dinosaur Rescue
When a huge, angry spinosaur blunders into the secret valley, it wrecks havoc, killing anything that moves. Can Arg, the most evolved neanderthal boy in his tribe, and Skeet the T-rex, outwit the biggest, nastiest, most dangerous dinosaur around? Suggested level: primary.
$17.00
NZD
Category: NZ Junior Fiction
HUMOROUS STORIES (CHILDREN'S / TEENAGE). Yo ho ho! All across the city, the pirates are getting restless and long for a party. So when a retired pirate comes to babysit for the Terrapin family, they are in for quite a surprise... From the rumbustious author and artist team of Margaret Mahy, winner of th e Carnegie medal, and Quentin Blake, the first Children's Laureate, and best known for his partnership with Roald Dahl, this is a dazzling story which will delight pirate loving boys everywhere. Ages 7+ ...Show more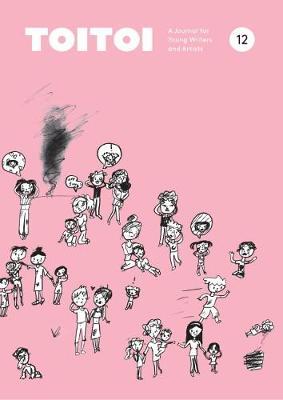 $23.00
NZD
Category: NZ Junior Fiction | Series: Toitoi: A Journal for Young Writers and Artists
108 pages of courage, curiosity and creativity! Toitoi is a quarterly journal of writing and art by New Zealand children, ages 5-13. With 100 pages of original stories, poetry and artwork, Toitoi gives our young writers and artists a real purpose and a wide audience. Toitoi can be read at home or at sc hool and is a valuable classroom resource. ...Show more
$13.00
NZD
Category: NZ Junior Fiction | Series: The Littlest Angel
This charming and highly popular series about Lily the littlest angel has been given an exciting, fresh look for a new wave of readers. In the third story of this delightful series, Lily longs for Amelia's Angel Academy to win the trophy for snow sports. But when she sees her worst enemy, Wanda Westbro ok, she is worried that Wanda may make mischief - as usual. Can Lily help beat the rival All Saints Angel School? ...Show more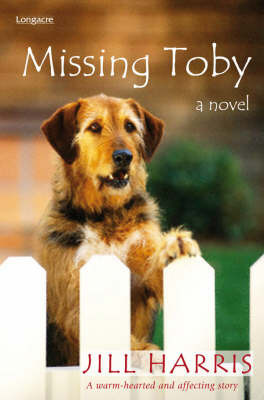 $18.00
NZD
Category: NZ Junior Fiction
Harriet is missing her brother. She's refusing to believe that he's not coming back. She wants him to return to his untidy bedroom and make her parents happy again - like they used to be before Toby went away. Ten-year-old Harriet is lonely and is having difficulty coping with school. But she notices th e dog next door is receiving visits from other neighbourhood dogs who are teaching him how to slip his collar - then slip back into it. Meanwhile, mysterious parcels are arriving in the mail for her. The dogs, who talk amongst themselves, befriend Harriet, and lead her to a garden shed where they've hidden a small, stray dog called Girl. Harriet's life becomes intertwined with the doggy community in her neighbourhood and she makes some wonderful friends: Max and Gus. In the middle of a botched rescue, Gus is whisked off to the dog pound. And Max, distressed and upset, sets out with Girl through a violent storm in order to save him. Harriet realizes she must help her new-found friends, and also gradually comes to terms with the fact that Toby isn't coming back. An affecting and warm-hearted story about the grief of a child and the healing powers of man's best friend. Missing Toby will be encouraging to children who are frightened by dogs, and one that will give pleasure to those who already love them. ...Show more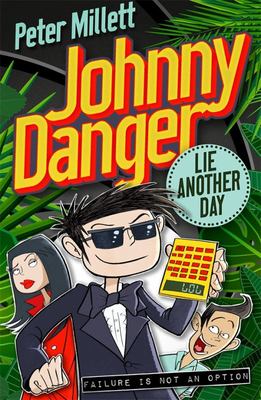 $18.00
NZD
Category: NZ Junior Fiction | Series: Johnny Danger
A riotously funny adventure featuring death-defying bungee bogeys, Big Andy the killer anaconda, despicable G.R.O.S.S. agents, and a gassy evil villain known as The Blank Space. Jonathan Dangerfield has pulled off the ultimate prank by fooling MI6 and the entire world into believing he's super spy Johnn y Danger. It's just his awful older brother Ian who keeps trying to blow his cover. And now Johnny's friend Tim wants to join their spy team and his partner Penelope Pounds is furious - she's sure Tim will put their MI6 careers in peril.Armed with a new set of crazy gadgets, the trio head to a remote jungle village where they go head to head with an old foe . . . But will they make it out alive? ...Show more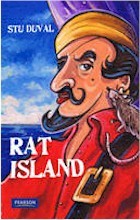 $20.00
NZD
Category: NZ Junior Fiction
Tam is a cabin boy aboard the pirate ship Terrified Jane. He lives in fear of the dreaded pirate Captain Ezekiel Tombs and his pet scorpion Virus. Tombs sets Tam the task of spying on his shipmates and assures him of a dreadful fate if he doesn't obey his commands. Meanwhile, the crew demand that Tam ta ke their side and mutiny against the captain. ...Show more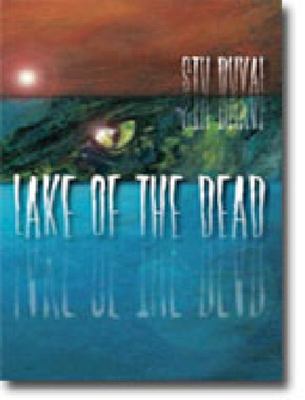 $25.00
NZD
Category: NZ Junior Fiction | Series: Nitty Gritty Novels
DoP November 2008,Auckland Six classmates are on a hiking trip to study the geological features of the vast and wild Bellevue Forest when the mighty Mt Darius erupts. The group are swept into a violent landslide of soil and rock. Josh and Greer find themselves alone, the fate of their companions unknown . The landscape has changed dramatically and the pair are lost. When they stumble upon an abandoned town, they uncover long forgotten secrets of the area and discover why the lake that surrounds the town was once given the name Lago Dos Mortas ...Show more