English & Maths Puzzles
Crosswords, Word Finds, Mazes, Sudoku, Riddles, Quiz & Logic Questions etc.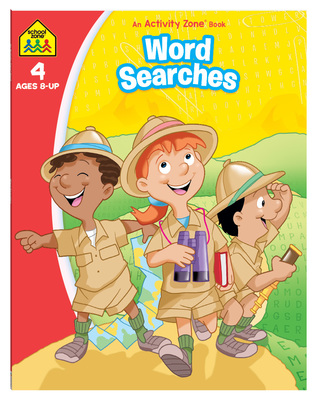 $10.00
NZD
Category: Number & Word Puzzles | Series: School Zone
Mazes are more than a fun activity – they develop hand-eye coordination, attention to detail and thinking skills.  Created for children aged 4–6, School Zone Mazes An Activity Zone Book offers hours of educational fun, with 64 exciting mazes for children to solve. Wide paths, interesting characters and colourful illustrations make these mazes a perfect fit for young learners. For over 30 years, School Zone has been a market leader in children's educational products. School Zone offers a full line of exceptional educational materials. ...Show more
$23.00
NZD
Category: Number & Word Puzzles
"Are we there yet?" Banish boredom on any journey with Brainteasers on the Go, a fun and colorful mix of word games, puzzles, mazes, crosswords and more. A must-pack addition on any family trip, it fits easily inside carry-on luggage and will keep kids busy and entertained for hours. Comes with 40 wipe- clean cards and a dry-erase pen, all stored in a small, handy box. Brainteasers include: Scrambled Cities Sequence Patterns About Lonely Planet Kids: Lonely Planet Kids - an imprint of the world's leading travel authority Lonely Planet - published its first book in 2011. Over the past 45 years, Lonely Planet has grown a dedicated global community of travelers, many of whom are now sharing a passion for exploration with their children. Lonely Planet Kids educates and encourages young readers at home and in school to learn about the world with engaging books on culture, sociology, geography, nature, history, space and more. We want to inspire the next generation of global citizens and help kids and their parents to approach life in a way that makes every day an adventure. Come explore   ...Show more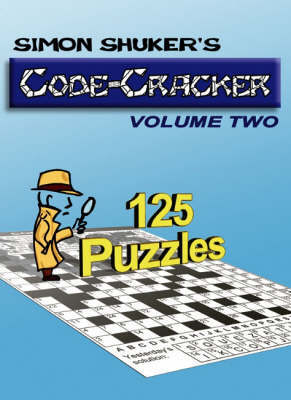 $17.00
NZD
Category: Number & Word Puzzles
Following the success of the first Code-Cracker book (it was so popular it reached the national Top Ten bestseller lists in 2004), I've had many requests for another volume - so here it is: Code-Cracker Volume Two with another 125 puzzles to keep you entertained over the warm summer months. Have fun! Try a couple of interactive Code-Cracker samples ...Show more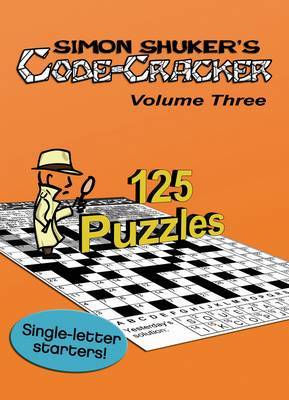 $17.00
NZD
Category: Number & Word Puzzles
Volume Three of New Zealand's most popular word puzzle with another 125 Code-Cracker puzzles to solve - this time though, all puzzles have only a single starter letter.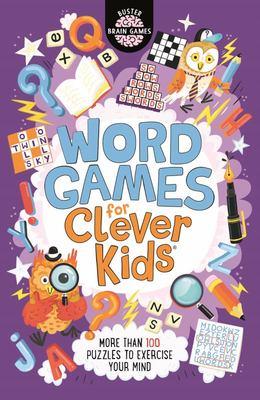 $13.00
NZD
Category: Number & Word Puzzles | Series: Buster Brain Games
Encouraging kids to expand their vocabulary while having fun, from puzzling over letter soup or cracking cryptograms, to playing Pathfinders or solving sequences, there's a whole world of wordy content to bamboozle the brain. From bestselling puzzle book author Dr Gareth Moore, author of chart-topping success Brain Games for Clever Kids that has sold over 70k copies globally. ...Show more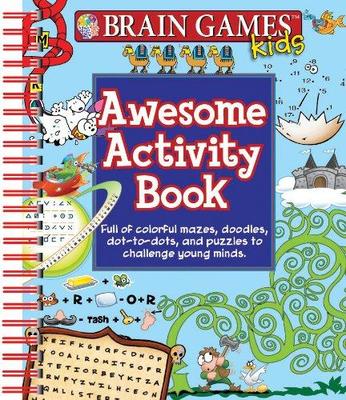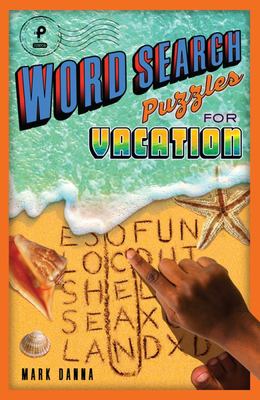 $15.00
NZD
Category: Number & Word Puzzles
When school's out, and vacation time is here, these word searches--created by the expert editors at Puzzlewright--will keep kids entertained for hours Children love to do word searches--and these rewarding puzzles help develop their language and reading skills too Each book contains 58 puzzles that wi ll keep kids entertained for hours. ...Show more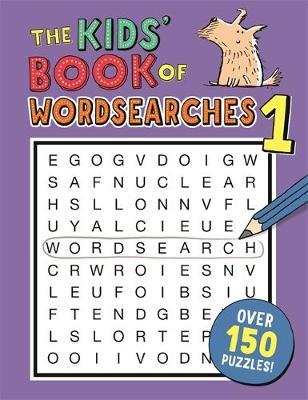 $10.00
NZD
Category: Number & Word Puzzles
Kids can pit their wits against over 150 wordsearches in this brilliant little book from bestselling brain-training and puzzle book author, Gareth Moore. Portable, additive and satisfying, The Kids' Book of Wordsearches 1 will provide children with hours of fun and help develop their vocabularies. Also available: (9781780554341) The Kids' Book of Wordsearches 2 The Kids' Book of Wordsearches 1 is a reprint of The Kids' Book of Wordsearches (2011). Repackaged with a new cover design, it makes up a set of four colour-coded crossword and wordsearch books. ...Show more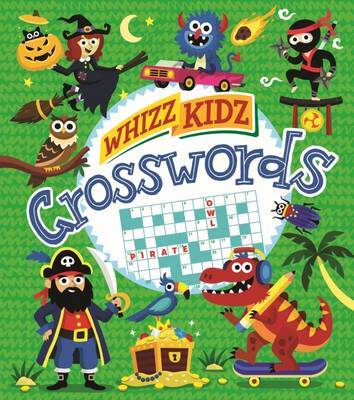 $12.00
NZD
Category: Number & Word Puzzles
If you can't get enough of crosswords then look no further! This book is jam-packed with super-cool crosswords, ranging from easy to advanced, and is guaranteed to provide hours of fun for puzzle whizzes ages 7 and up.
$15.00
NZD
Category: Number & Word Puzzles
Find the hidden words in puzzles that cover every sport under the sun, from soccer and basketball to surfing and martial arts. Over fun 100 wordsearches with bright, cartoon-style illustrations, ideal for sports fans. The level of challenge increases gradually through the book.
$13.00
NZD
Category: Number & Word Puzzles | Series: Buster Brain Games
A new title in the hugely successful Clever Kids series, this book is filled with sudoku puzzles to put your brain to the test. There are plenty of number puzzles to test your mental arithmetic and problem solving skills. The book also features a simple sudoku tutorial at the start, featuring invaluable tips and tricks. Created by bestselling puzzle book author Gareth Moore, author of the chart-topping success Brain Games for Clever Kids. ...Show more