English & Maths Puzzles
Crosswords, Word Finds, Mazes, Sudoku, Riddles, Quiz & Logic Questions etc.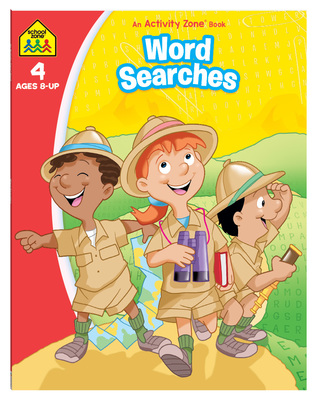 $10.00
NZD
Category: Number & Word Puzzles | Series: School Zone
Mazes are more than a fun activity – they develop hand-eye coordination, attention to detail and thinking skills.  Created for children aged 4–6, School Zone Mazes An Activity Zone Book offers hours of educational fun, with 64 exciting mazes for children to solve. Wide paths, interesting characters and colourful illustrations make these mazes a perfect fit for young learners. For over 30 years, School Zone has been a market leader in children's educational products. School Zone offers a full line of exceptional educational materials. ...Show more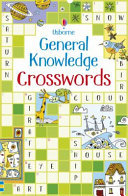 $15.00
NZD
Category: Number & Word Puzzles
With four sections of increasing difficulty, children can puzzle their way to the top. There are over 150 themes of crosswords to conquer so the puzzles never get boring, and kids might even learn a new word or two.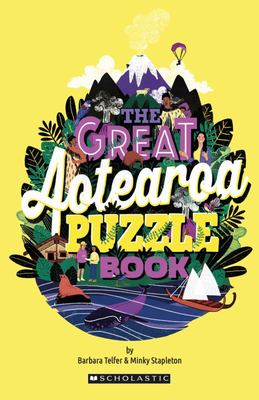 $13.00
NZD
Category: Number & Word Puzzles
A brand new puzzle book, celebrating the people, life, places, customs and language of Aotearoa New Zealand.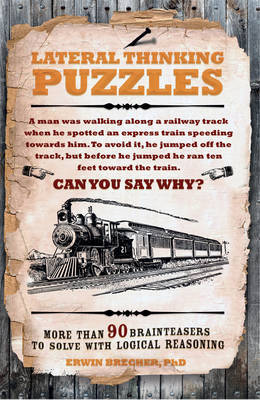 $17.00
NZD
Category: Number & Word Puzzles | Series: Science Puzzles
A novel approach to puzzle-solving! The problems in this book describe situations which are unusual or even bizarre, and which defy any attempt to find a ready explanation. However, the puzzles are constructed in a manner that will make the circumstances fit one, and only one, reasonable and logical ans wer. This lends itself to an entertaining and exciting challenge. ...Show more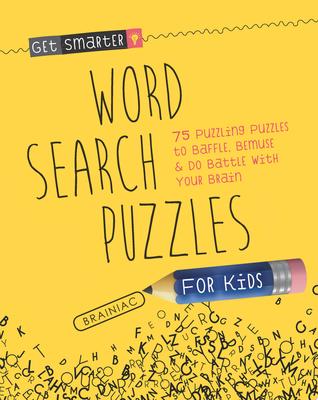 $14.00
NZD
Category: Number & Word Puzzles | Series: Get Smarter
You'll be the smartest kid on your block when you solve these puzzles within puzzles within puzzles in Get Smarter: Word Search Puzzles for Kids. Do you like your word search puzzles, but have always wished that they came with a little extra pizzazz? Well, look no further, because Get Smarter: Word Sear ch Puzzles for Kids has exactly what you're looking for You will find 75 puzzles in this book were specially created to baffle and bemuse your brain This collection of mind bending puzzles warms you up with a few traditional word searches, but don't get too comfortable Just when you think you've got it figured out, Get Smarter: Word Search Puzzles for Kids hits you in the head with missing clues (or no clues ); scrambled clues; coded clues; answers spelled out in circles instead of straight lines; extra hidden words; and much more. Put on your puzzle solving goggles, because before you can solve these word finding puzzles, you're going to have to solve a puzzle ...Show more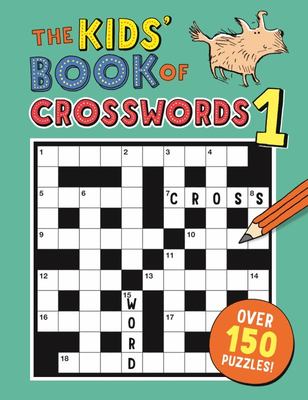 $10.00
NZD
Category: Number & Word Puzzles
With over 150 puzzles to complete, this addictive, fun and conveniently compact book of crosswords will provide hours of entertainment. From bestselling brain-training and puzzle book author Gareth Moore, The Kids' Book of Crosswords 1 will test word power and keep boredom at bay. The Kids' Book of C rosswords 1 is a reprint of The Kids' Book of Crosswords (2011). Repackaged with a new cover design, it makes up a set of four colour-coded crossword and wordsearch books. ...Show more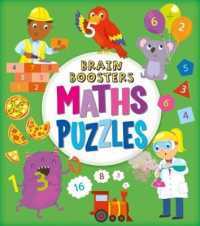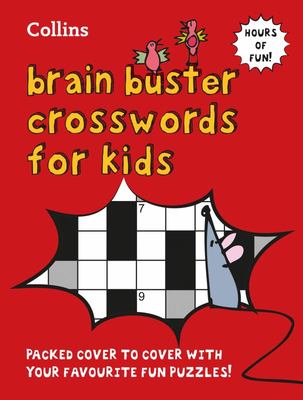 $15.00
NZD
Category: Number & Word Puzzles
Banish boredom with these crosswords! Sharpen your pencils for pages of puzzles divided into easy, hard and even harder levels. Pocket-money perfect for rainy days, car journeys or wherever you are! With over 80 puzzles for age 7 and up, this handily sized book will keep kids entertained and having fun as they use their brain power to think up answers to questions in increasingly tricky crosswords. Once you've completed them all, check out the rest of the Brain Buster range with Su Doku and Wordsearch books available now! ...Show more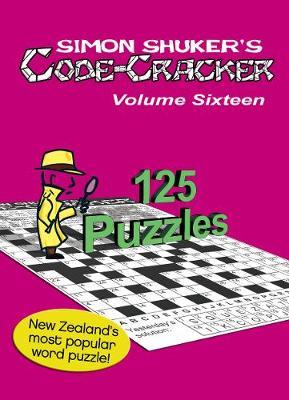 $18.00
NZD
Category: Number & Word Puzzles
Code-Cracker puzzles have long been a fan favourite, appearing daily in newspapers across New Zealand. The latest in the book series is now available: Volume Sixteen has another 125 puzzles to keep readers engrossed for hours.
$15.00
NZD
Category: Number & Word Puzzles | Series: Tear-Off Pads
An exciting activity tear-off pad designed especially for children to take on their travels. Lots of fun pencil and paper activities to help pass the time on long journeys of all kinds while learning and practising key math skills.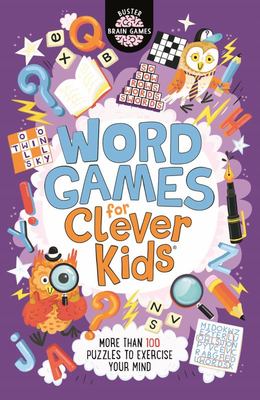 $13.00
NZD
Category: Number & Word Puzzles | Series: Buster Brain Games
Encouraging kids to expand their vocabulary while having fun, from puzzling over letter soup or cracking cryptograms, to playing Pathfinders or solving sequences, there's a whole world of wordy content to bamboozle the brain. From bestselling puzzle book author Dr Gareth Moore, author of chart-topping success Brain Games for Clever Kids that has sold over 70k copies globally. ...Show more